Ping ping, your phone goes now and then as new notifications pile in. As with any repetitive noise, that sound should be annoying but it is not. That is dopamine in action. Every time your phone buzzes, you know you are receiving replies- likes, retweets, and for each one, your brain releases a shot of dopamine. Think of it as a guide of reward for good things.
In a nutshell, social media is a channel through which people interact amongst one another by way of creating, sharing, and or exchanging information as well as ideas in a 100% virtual space. There are so many social media platforms available and the number only keeps increasing by the day. Keeping up might be almost impossible but here are some features that are common to almost all platforms that exist.
Internet-based interactivity
A high percentage of user-generated content
User-created profiles designed and maintained by site builders.
Easy access through various interfaces and devices.
Support for development of functional social networks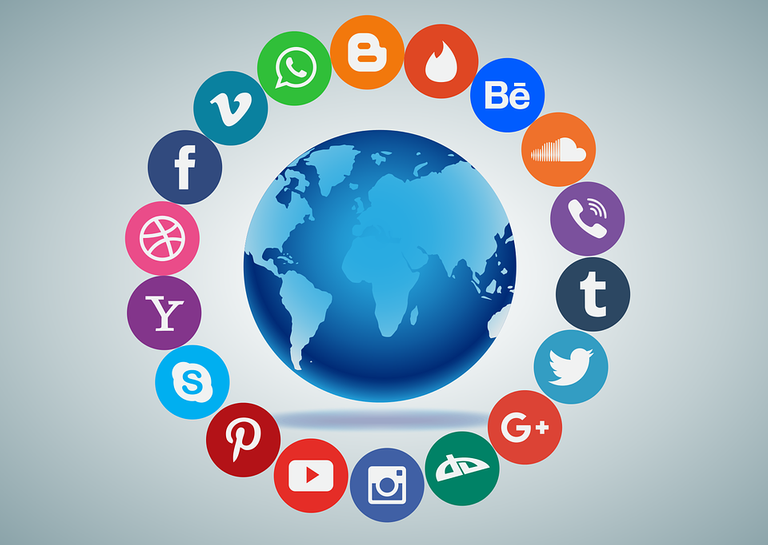 The first Buzz
About 24 years ago social media came to life in the form of SIX degrees which was created by Andrew Weinreich. Six degrees was the thing until 2003. People did not stop using it because it no longer appealed to them but because MySpace by Tom Anderson was born.
MySpace lets users create profiles that belted out their favorite music tracks and also lets them alter their backgrounds. Therefore, it was no surprise that it caught on so fast and it was new with exciting features.
Well, the buzz lasted for a while until Facebook was born. Mark Zuckerberg built Facebook way back in 2004 when he was still a sophomore at Harvard University. The site officially went public two years later. Social media users jumped on the site in their numbers. Over 15 years later Mark is still in the business of social media with Facebook and it is still making waves.
To stay on top Mark has constantly changed the look of the site and adopted features originally built by his competitors. For Twitter, he added hashtags to Facebook and stories from snap chat. It is safe to say his methods are working as Facebook now stands as the world's largest social media site with 2.32 billion monthly users. That is almost half the world's population!
While Facebook is the largest, several other platforms are also attracting a lot of users. Some are Twitter, TikTok, LinkedIn (for professional networking), and Instagram.
Benefits of Using social media
Ever since social media came to be, it has played many positive roles in society, helping people better their lives and connect people across the globe. Here are the top five benefits you could get by jumping on the social media wave:
Large audience reach: millions of people have active accounts on different social media platforms. Influencers and businesses take advantage of this and use it as a means to advertise products. Musicians and creatives like YouTubers have also gotten many benefits from sharing their contents online.

Easy access to news and information: Nowadays you just have to hop on Facebook or Twitter and you can easily get the latest news on the recent happenings around you. You can also get access to unbiased takes on different issues. This way you stay updated.

Driving noble causes: social media is a great means of raising awareness on several causes. It helps different organizations like charities and NGOs reach their target audience and even raise funds using different methods like gofundme pages.

Education: with social media learners are able to access experts and content created by experts. Most of this content is free and people from different parts of the world can easily access it.
Its effects
Social media has done a great job in connecting people across the globe and providing various opportunities. Unfortunately, it also comes with several disadvantages that hurt many.
Misinformation and fake news: If you are an active social media user chances are that you know of the fake news pandemic. People make posts without confirming the originality of their content and end up believing it and becoming misinformed. Misleading headlines are used as clickbait and many more like that. It is best for users to verify the information before they send or share a post.

Cyberbullying: using social media means you get to sit behind a keyboard and say what you want about someone's life, pictures, or any other thing they share. While these comments are mostly ignored, it greatly affects the recipients and has a great deal of negative impact on their mental health.

Unhealthy addiction: social media has become so deeply embedded in the lives of many. Staying on social media sites for hours on end negatively affects a person's personal life. Eventually, the person can become cut off or isolated from society and become very unproductive.

Fraud: over the years, social media has become an easy means to perpetrate fraud. People are usually robbed of their money via several means such as cash grabs and phishing.

Hacking: hacking of social media accounts has become a regular occurrence. When people's accounts are hacked their personal information and privacy is at great risk. The hacker could also post things that would be damaging to the owner's reputation.

Reduced physical contact: before social media came into existence people came out to socialize more often. Now, the number of gatherings are dwindling and if it keeps getting worse ghosts towns might start popping up.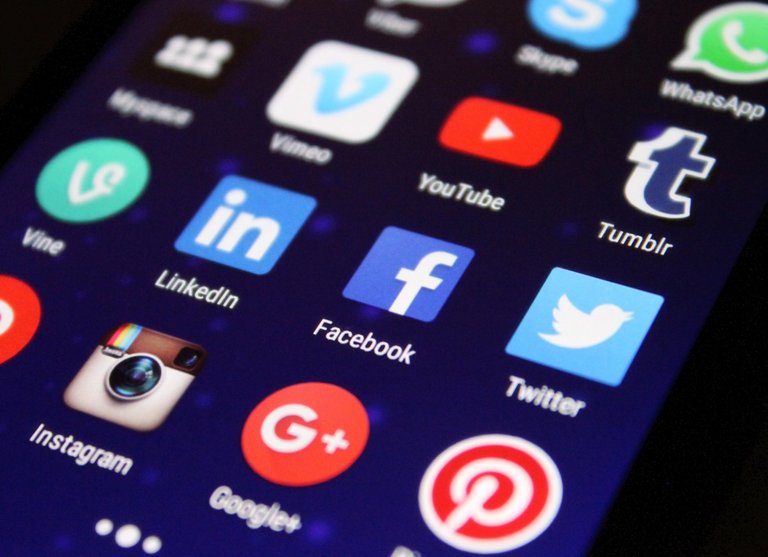 Conclusion
Social media is a great tool that has created connections between different people. It is where we catch up with our loved ones, share our stories and even get that dream job. Nevertheless, it comes with its own negatives and there should be a limit so endless scrolling does not take up all the time you have.
Social media has now become a beautiful monster, which we fear disposing of it would reduce the beautification in our home.
References