When scientists talk about a carbon-free future, they are not trying to play down the importance of carbon to life. They are simply acknowledging the fact that the rate at which carbon is being emitted into our ecosystem has to be checked in order to mitigate global warming and its dire consequences.
The world is moving rapidly to a future completely devoid of conventional methods of doing things. The evolution and technology and advancements in innovations are constantly changing so many areas of our being. As technology metamorphoses into advanced levels, it is birthing non-conventional and advanced systems. Alternative fuels are yet another evidence of technological advancements. Technology has broadened our horizons to see that not only petroleum can give fuels. There is more than we already know – alternative fuels.
What Are Alternative Fuels?
As the name implies, alternative fuels are fuels, materials, substances, gotten from sources other than petroleum. Most of these fuels are produced locally in domestic industries to reduce dependency on petroleum and imported oils. So think of anything other than regular fuels, substances such as fossil fuels as well as nuclear materials including the likes of uranium and thorium. All of these and more, even those yet to be discovered pass off as alternative fuels.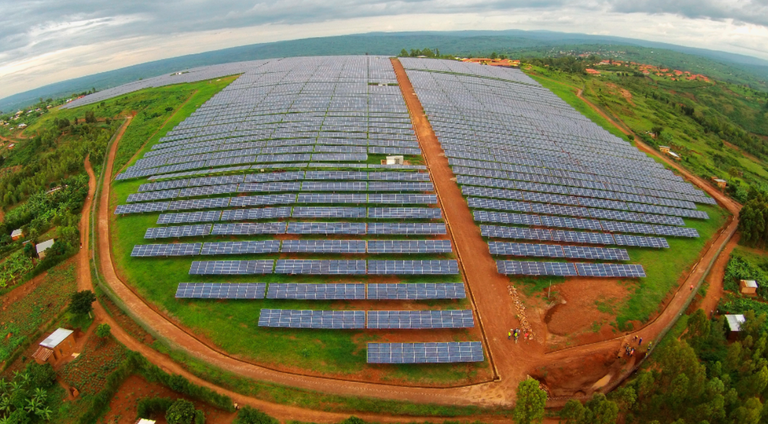 solar farm. An alternative to fuel.
Long ago, the first known fuels were woods and sticks combusted by the early men for warmth and other needs, over two million years ago. Some even derived fuels from animal fats and plants. Charcoal typically gotten from burnt wood has been around for thousands of years and is still in use to date. As the years unfold, the evolution of fuels took a drastic turn as technology brought about a massive shift. The days of relying solely on woods, animal fats, plants, and conventional fuels have gone down in the world's history. Although it might take years for the world to depend fully on alternative fuels, we can gradually see it being implemented in today's industrial sectors.
Types Of Alternative Fuels
Over the years, industry experts have developed certain elements that are playing an important role in the place of regular fuels. There are several types and examples of alternative fuels being used and explored today. Some are widely used in various parts of the globe. Below is a list of some types of alternative fuels. They can serve as partial or full alternatives to regular fuels.
Electricity
Electricity is a common example of alternative fuel most individuals fail to recognize. It is evident in a couple of novel innovations that could be commonplace over the next few decades. Electricity can be used as an alternative fuel in transportation. Battery-powered electric vehicles are vivid examples of applications of alternative fuels. Battery-powered electric vehicles work in a somewhat simple way. While energy is stored in batteries, a standard electrical source is all that is needed to fuel it.
Ethanol
This is another type of alternative fuel typically utilized in industries. It is alcohol-based derived from fermenting and distilling farm yields such as wheat, barley, or corn. The interesting aspect of ethanol as an alternative fuel is the fact that its materials are renewable. Ethanal can collaborate with gasoline to boost octane levels and improve the quality of emissions.
Natural Gas
This one alternative fuel that is commonly used and is widely available to millions of people in different countries. Natural gas burns cleaner and is considered a domestic material. Utilities that provide natural gas to homes and businesses across different states aren't far-fetched. It is yet another technological step up being enjoyed by the world today.
**Hydrogen **
Hydrogen is the simplest and most abundant element in the entire universe. It can be combined with natural gas to create a type of alternative fuel for automobiles that utilize specific internal combustion engines. It is a type of fuel with zero carbon burned with oxygen. Using hydrogen as an alternative fuel fulfills the aim to ensure an environment free from bad emissions.
Propane
Propane, commonly called liquefied petroleum gas (LPG) is a byproduct gotten from processing natural gas and refining crude oil. Its applications can be seen everywhere and it is widely used as a fuel for household cooking and heating, as well as an alternative fuel for vehicles. Propane gives out fewer emissions than gasoline and it has a well-developed infrastructure for storage, transport, and distribution in countries across the globe.
Methanol
Methanol is an alternative fuel used in the transport system. It poses a good alternative to regular fuels because of its improved safety and lower risks of flammability when compared to fuels like gasoline. Methanol can be derived from a variety of carbon-based elements like coal and natural gas.
Biodiesel
It is intriguing to think that an alternative to conventional fuels will come from vegetable oils or fats of animals whether or not they have been for cooking. For example, both used and unused fry oils can be used to produce biodiesel. Vehicles can be designed to burn biodiesel in their purest form. The alternative fuel can also be mixed with petroleum diesel and used in vehicles with special engines. Like most alternative fuels, biodiesel is poised to reduce vehicle emissions. It is safe and biodegradable.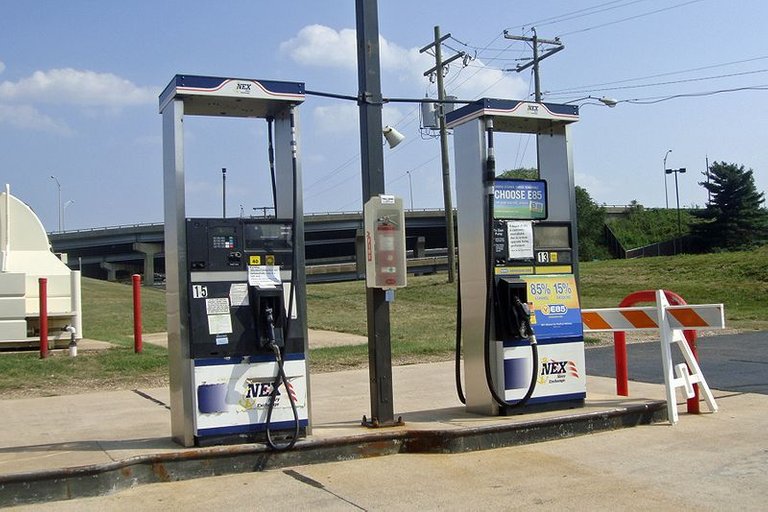 Biofuel pump. By Mariordo Mario Roberto Duran Ortiz - Own work, CC BY-SA 3.0, https://commons.wikimedia.org/w/index.php?curid=10995864
Why Alternative Fuels?
Alternative fuels are gaining so much attention from industry experts across different states. Most alternative fuels have the potential to drastically lessen the amount of carbon dioxide released into the atmosphere by the combustion of conventional fuels. Although it would take a couple of decades for the present gasoline-driven cars to fall out of use, alternative fuels are gradually ascending new frontiers.
The major aim of scientists with a growing interest in alternative fuels is to create viable ways that will decrease carbon emissions and to ensure that it is done with absolutely no adverse effects on humanity and the environment.
Cheers to a Carbon-Free Future
In a couple of decades, the world will see fewer carbon emissions as not vehicles will either be electric or consume alternative fuels with reduced carbon emissions. A carbon-free future is anticipated by most individuals. It might seem like an unrealistic, far-off, almost unreachable future presently, but it is insight. Scientists are working tirelessly to see a future with clean energy and even though some alternative fuels might not guarantee one hundred percent, utilizing them is a great leap towards a carbon-free future.
References