Since the inception of man, there has been an ever-demanding need to fill the void, as a result of want and need in human, which sees the creation of different models. Interestingly, marketing is one of such models.
Marketing as a model involves the exchange of goods or services for generally accepted commodities, in this case, referred to as currencies. Marketing in today's world has fully evolved. Unlike the regular sharing of fliers, placing of banners at strategic points and advertising on various press medium. It is grown into a more efficient method greatly influenced by the discovery of the internet.
This in turn is now being influenced by the study of artificial intelligence and has made marketing an automated and more efficient method. Additionally, we no longer have to do the very tedious job as they can now be solved with little or no effort without requiring much of our presence.
In today's post, I will be evaluating five ways through which the much-talked-about artificial intelligence has positively influence marketing in the world today.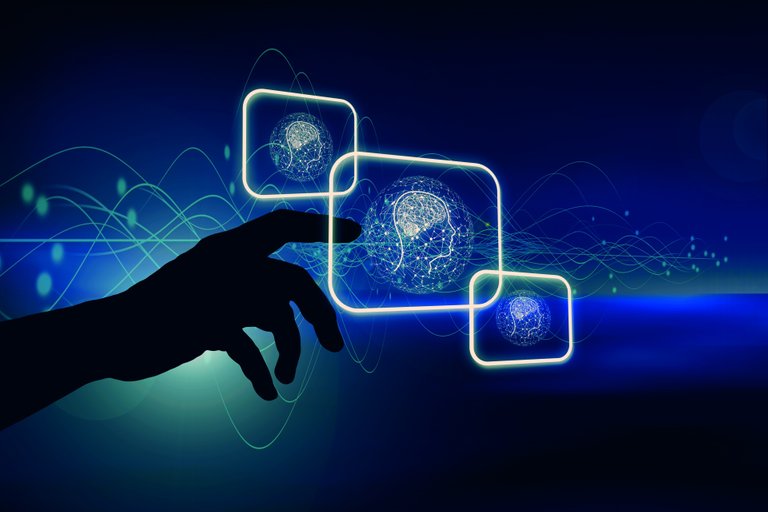 source
24/7 customer support
Through the use of a chatbot, customers can now have a real-time chatting experience with the marketer's customer support team.
A chatbot is a software program written to chat like a human. The software has been extensively updated and improved to mimic and respond to customers, the same way humans sitting behind a desk would.
The use of a chatbot has helped relieved marketers of the need to sit for hours attending to customers, which means that the saved time can be invested into other useful marketing strategies and processes.
It has also helped in bridging the communication gap, provision of fast feedback and improved customer services. With happy customers comes a lot of referrals. In other words, more brand evangelist spreads your good work.
Studying customer behaviour
Through the use of AI, we can successfully study customer behavioural pattern in a marketing campaign. We can also know how they have reacted to several components of the web. This includes:
the text sizes - can they can read with great ease?
How colourful was their actions,
what colours to use to efficiently to ensure the right call to action? And so on.
How urgently you want them to take an action?
What do you wish they do? And after doing what (order)?
Details as to the above questions, enable us to improve the user interface. It enables us to study when customers are in buying mood. What triggered the desired buyers to make buying decisions. What captured their attention. What made customers abandon their buying cart and how to reach out directly to them to complete the purchasing process. And ways to improve on converting visitors to customers.
All these are some of the important customers' behaviour we can effectively study making use of artificial intelligence.
Predictive user behaviour
ArtificiaI intelligence does not only enable us to study customer behaviour but also enable us to make a collection that would activate educated guesses. And this could be easily noticed on social media platforms. It is common to notice that Facebook, Instagram etc, only show ads that resonate with us as a person - thanks to the AI technology embedded in these platforms.
A skilful marketer can fully utilize this predictive user behaviour to reach successful marketing campaigns. Know what to do, when and how to, in order to reach their desired customers. Marketers can also study the kind of contents that resonate with customers, and therefore use such data to convert cold customers to brand evangelists.
Content creation development
Content is not limited to text alone - it is far from that. Content includes text and various multimedia element: video, images and audio. In short, content is every component we come in contact with. To the social media pages, blog post, email content, infographics, name it. Once it enables engagement between business owners, marketers and their visitors or customers; that is content. No wonder there is a saying that "content is king". Well, this cannot be far from the truth.
Content enables you to build a solid relationship with your customers. Convert random visitors to customers; for they have come in contact with your story and now fully understand your brand's objectives. They can easily see through you and likewise, I guessed, you now have the same beat frequencies with their hearts and that is music - so sing!
Content development could be strenuous to the marketer. Going through keywords research, struggling to play the search engine game - known as Search Engine Optimization, then finally to the writing proper, which is a lot of job in its sense. When you go through the process, you will agree with me that it is strenuous.
Now all of the fear, I had alighted above 'are gone and blown away to the winds'; thanks to Artificial intelligence. A software that helps with generating these keywords-rich content and now, we have a chance to look up to the top pages, and also build engagement. All this is thanks to brilliant artificial intelligence.
Monitoring Sales Campaign
Sure, even a kid from a developing country where technology has not been in great use; can feel the impact of the internet in almost all sectors of her country's economy. We live in a very interesting time and now, we are feeling the wave of artificial intelligence. Most especially in marketing, just like it has influenced other sectors including medicine, agricultural activities, manufacturing etc.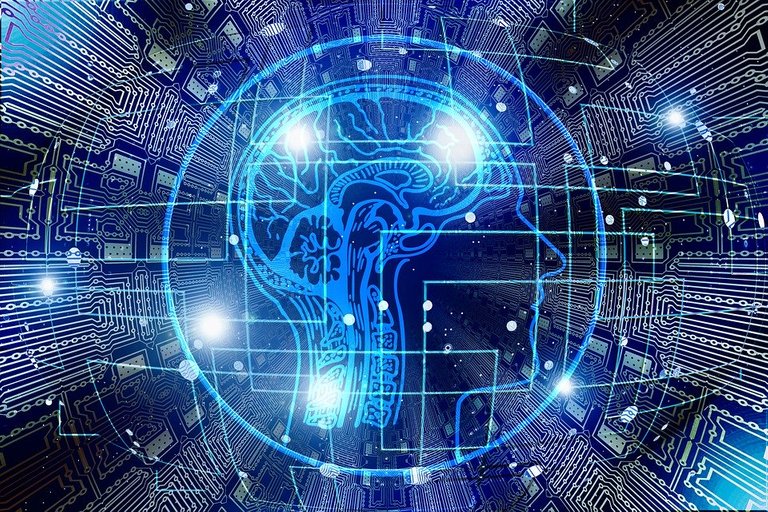 source
We have explained how we can effectively study customer behaviour, likewise predicting their behaviours and now, you can monitor your sales campaign. Target people within specific demographics that have the desirous trait of your dream customer; retarget them- to keep your brand awareness alive, flowing non-stop. Understand the time customer spent on your campaign pages; so you can figure out, what to do away with, what to improve on.
Final Words
We live in a very interesting time; with an ever-growing technology that we could barely keep up with the trend. And, the only thing we can do, is to join the bandwagon and enjoy the wonders of this centuries. And that includes us, to start introducing artificial intelligence to our marketing games.
Resources