In one of my random browsing of posts here on Hive, the post
Towards a citizen science particle physics research project on Hive
by
@lemouth
caught my attention. I've been very interested in particle physics for almost three years already. For reasons such as my love in doing research and curiosity on how these minute particles are identified from the huge amount of data generated by colliding beams.
Although I have a physics background, I never had formal courses about this field. Physicists in our country whose focus of research are astrophysics, particle physics, and cosmology are very few. I did some studying on the fundamental concepts whenever I'd have free time with hopes that eventually, I'd be able to use that knowledge to do [independent] research. But what I have learned at the start of this year is how amazing it is to do collaborative work. Almost two years living in the pandemic, it's only just recently that I have experienced opportunities that brought me to work with people in different parts of the world. From one of my favorite quotes, the diversity is worthwhile, I get this excitement in meeting people, different in so many aspects but like-minded. Thus, I am again, being intentional, in participating in this another collaborative work.
From what I have understood, there will be a weekly task that we will be doing in order to learn and contribute to this project. Aside from this, I've been slowly catching up with some reading materials like published papers linked to the posts related to this project. It'll be helpful for me to understand the concepts as I learn how to perform simulations. Although, one of the goals of this project is to have people who don't know/don't know much about particle physics (like me) to be able to perform simulations and analysis of the results about collider experiments. I see this as open science at work, but done on a blockchain, which is Hive. Here comes two of my interests, colliding! 💥
Week 1: Installation of the MadGraph5_aMC@NLO suite and related packages
The post
Citizen science particle physics project on Hive - Let's get started!
served as an introduction about the project and a tutorial in installing the tool and necessary packages for the simulations. It went smoothly for me since I am a Mac OS user and I have experience working on Linux OS environments. I went straight to downloading the file and unpacking it to a folder where most of my work will progress.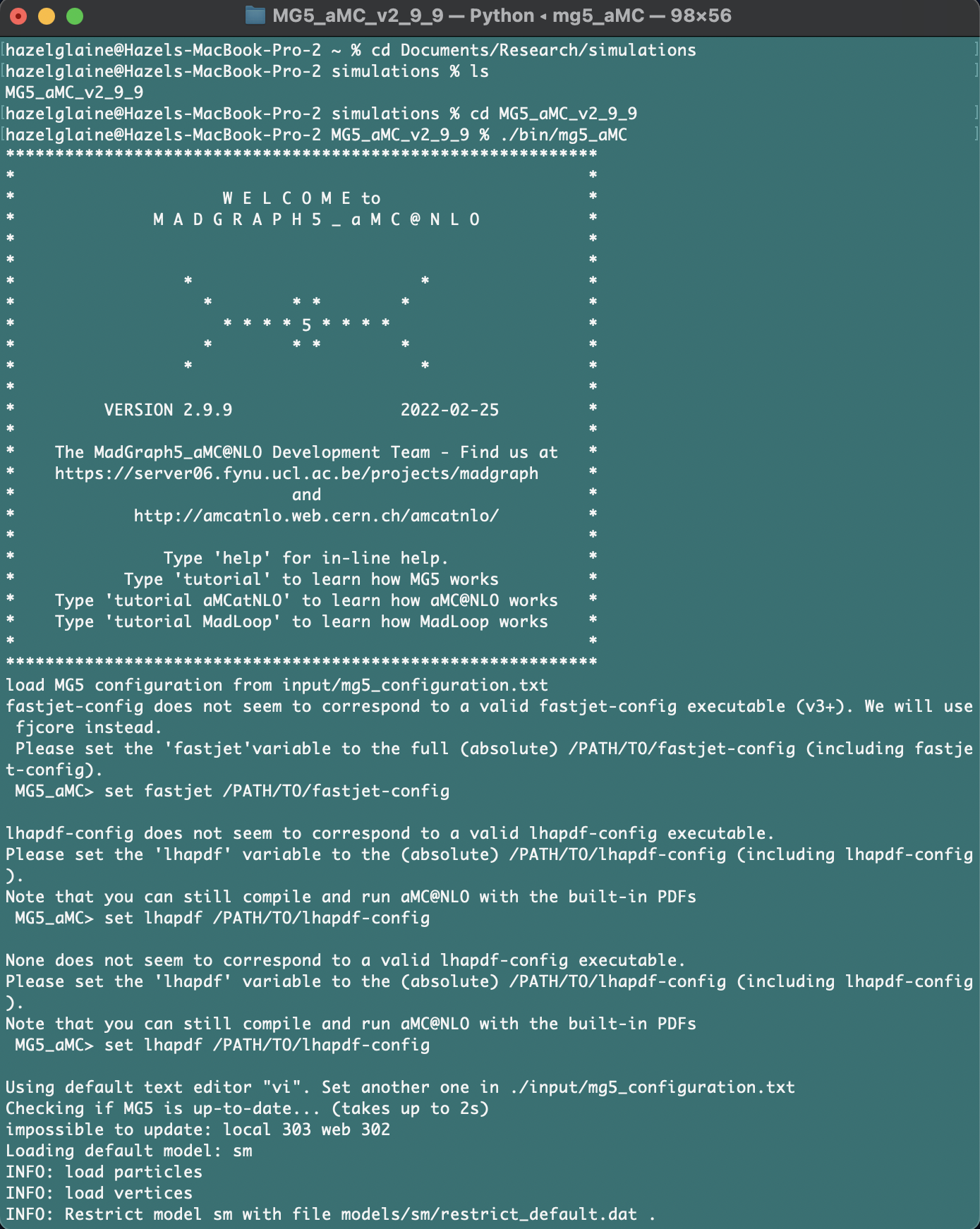 The additional packages lhapdf6 and pythia8 were installed in the MG5aMC prompt. These two packages only took a few minutes on my case.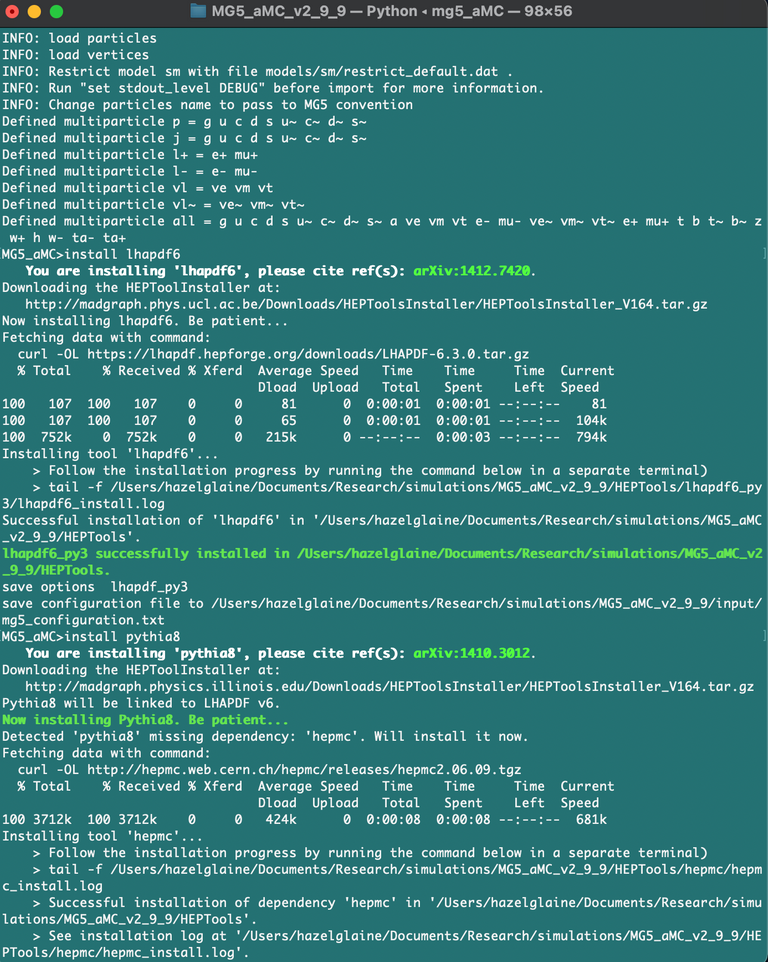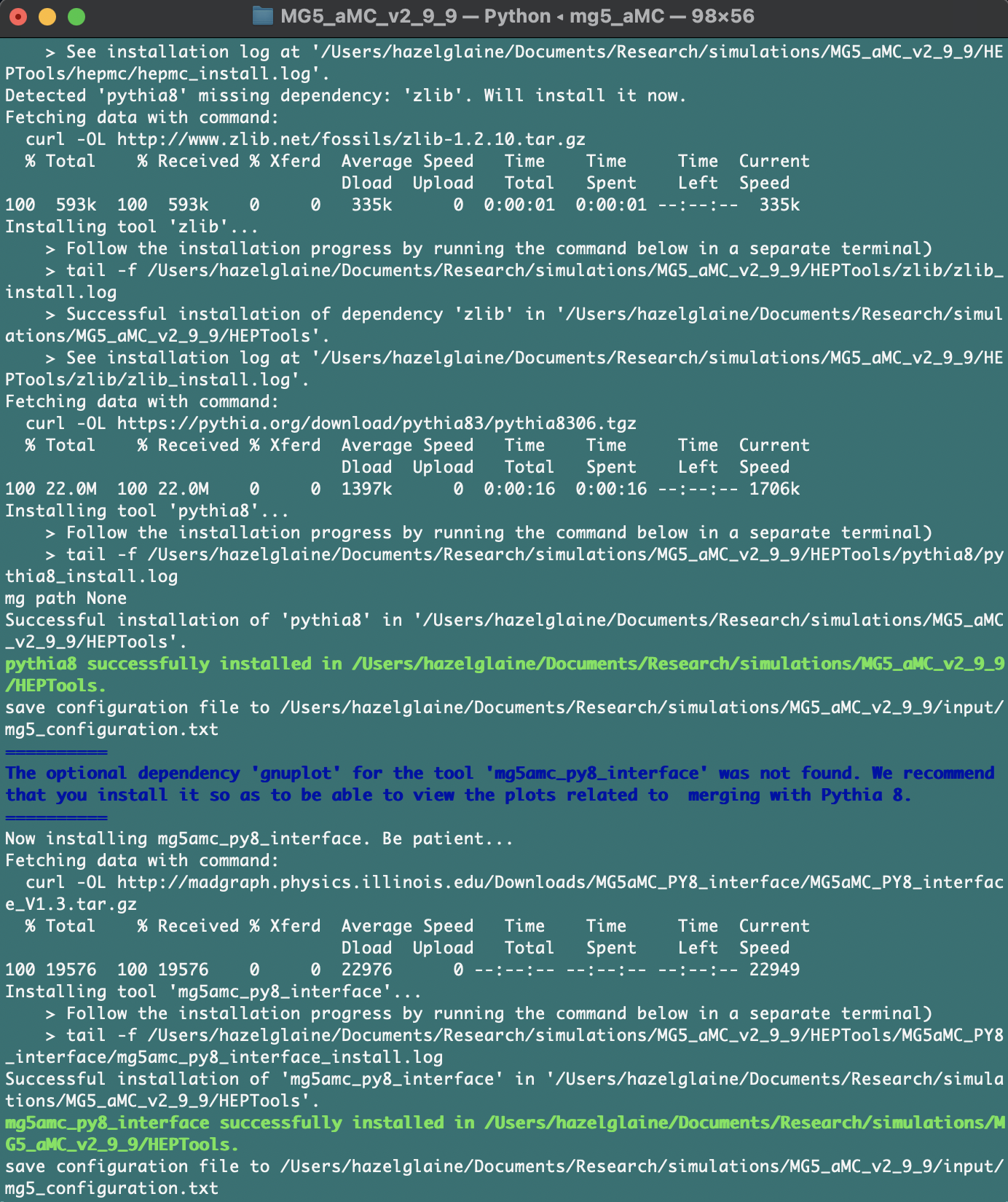 I was also informed that the installation of the pythia8 requires C++ and Fortran compiler. Since I've learned that data from the collider experiments in CERN are published and open for use by the public, I've made efforts before to study the tools I can use to analyze those data. Turns out, those efforts were put into good use a few years later. In this, I checked and verified if I have installed C++ and Fortran compilers.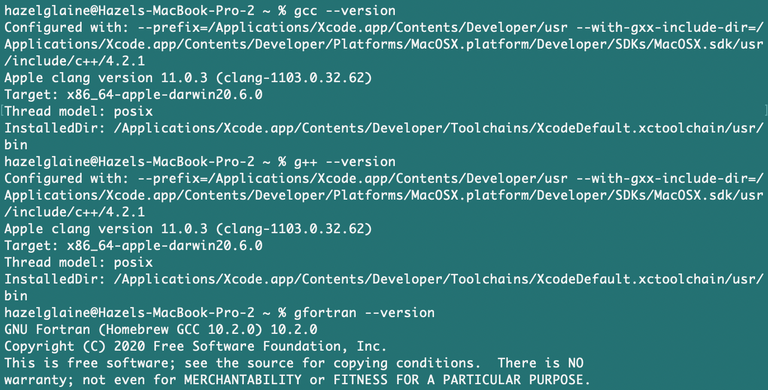 The first weekly tasks all ends on the installation. But, an optional task can also be done by those who are participating. By typing tutorial in the MG5aMC prompt, options on different how to's will be displayed. For the rest of the week, I'll be exploring this tool and get myself a little familiarized on how it works.