Today I'm going to talk a little about Pregabalin. A drug whose main function is its anticonvulsant use and against neuropathic pain, but which is also approved for generalized anxiety disorder and has been used for this with great success in many patients. And this is my case. Before I get into an account of my experience with the substance, I'd like to talk a little bit about the technical and pharmacological details of Pregabalin.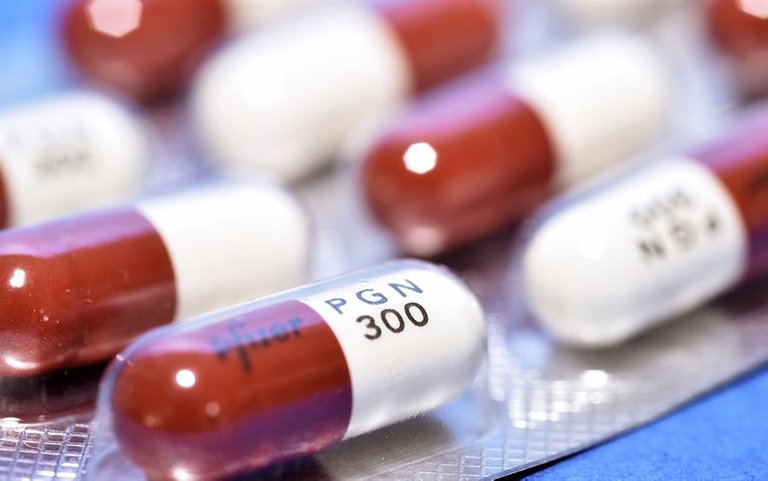 Source
Successor to Gabapentin, Pregabalin came to fill the role of an efficient and more potent gabapentinoid. Gabapentinoids are a class of drugs derived from gamma-aminobutyric acid or GABA, that is, they act on gabaergic receptors in the brain (this, simplifying the subject so as not to make it too complex). Its use for seizures is relatively limited and alone does not work very well, while for use in neuropathic pain of various types Pregabalin is quite effective, whether for neuropathic diabetes, neuralgia, or fibromyalgia. Due to its efficiency in some benzodiazepine-like effects, Pregabalin has been very well used as an efficient drug for GAD (Generalized Anxiety Disorder), and in a much safer way, since it creates less dependence than drugs of the class of benzodiazepines (such as Alprazolam and Clonazepam) and mainly with less harmful neurological effects. Including having greater benefits in sleep and without causing memory problems. Its long-term effect seems quite safe although in some cases some people report loss of quality of effects. As we well know, no medication is perfect, and Pregabalin has some very common side effects, such as fatigue, weight gain, dizziness, decreased coordination, and heightened euphoria. But these effects are quite mild and can be circumvented or even end up disappearing as the treatment continues. It is very important to point out that being a psychotropic drug, Pregabalin needs to be withdrawn slowly if you want to discontinue the treatment to avoid the famous "abrupt withdrawal syndrome" that can bring very bad side effects.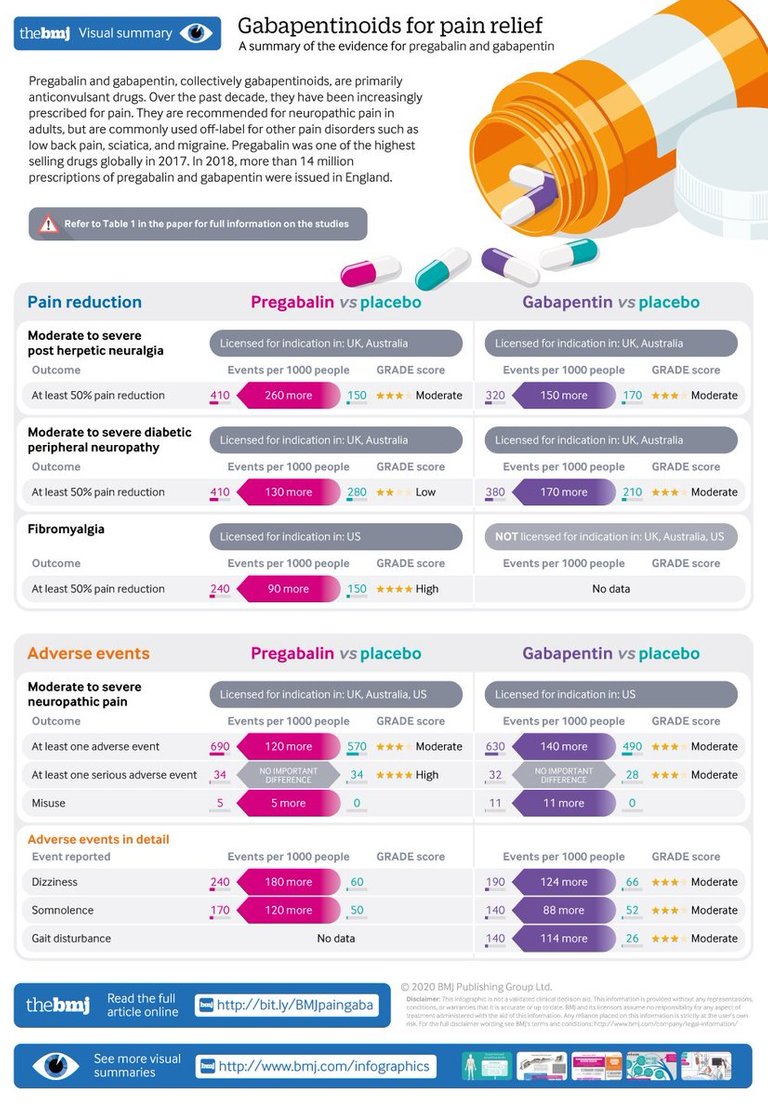 Source
Although by convention it is understood that a GABAergic substance is somehow relaxing and analgesic, many reports show that Pregabalin (mainly) has a very intense euphoric and stimulating potential, which is paradoxical at first and needs further investigation. for better understanding. Some studies suggest a relationship with dopaminergic receptors and, therefore, stimulation. What I can say from personal experience is that I was surprised to use Pregabalin precisely for this stimulus, which was even desired for my ADHD profile, but having an anxiety disorder I used to have problems with stimulants such as "methylphenidate" for example, because it increased the chances of some anxious crisis after some time of use. The stimulus of Pregabalin is different precisely because it is related to GABA receptors, thus ensuring physical and mental relaxation while increasing concentration and focus, and more interesting than that: increasing sociability, making communication clearer and more functional, less slowness and lethargy and so on. Of course, these interesting effects eased a little after the first week of use, but so far they haven't reached a tolerance plateau, and I hope that will continue. The dosages vary according to the weight and metabolism of each one, starting at 75mg and going up to 300mg, and the ideal is that the daily doses do not exceed 600mg, although many people use it above that and without major problems. What should be avoided are inconsequential recreational uses, where I myself have read reports of uses above 1 gram of Pregabalin, an act that is practically a suicide, given the chances of "Grand-Mal" type seizures and respiratory arrest. Abuse exists in all the pharmacology of the world, it only takes an addict and reckless for that, and unfortunately the planet is full of these types of people. But it is people like this who make the substance enter into more restricted categories that are difficult to access for others who could be benefiting.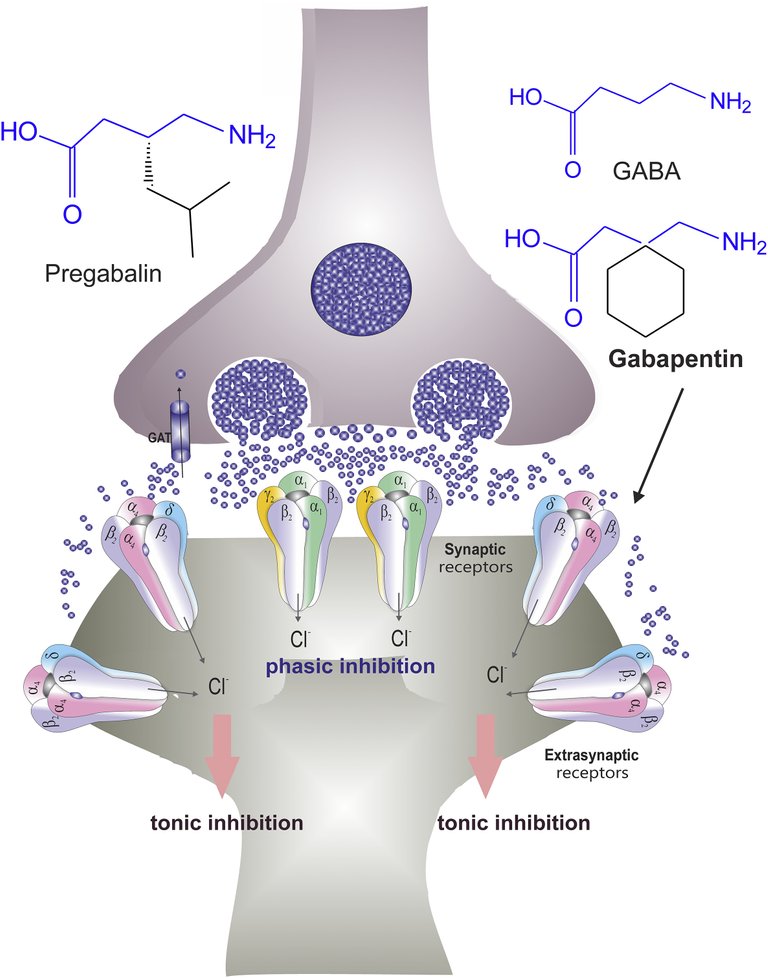 Source
Articles used in the research: 1, 2 and 3
Thômas Helon Blum

Hoje vou falar um pouco sobre a Pregabalina. Um medicamento que tem como função principal seu uso anticonvulsionante e contra dores neuropáticas, mas que é aprovado também para transtorno de ansiedade generalizada e vem sendo usado para isso com bastante sucesso em muitos pacientes. E esse é o meu caso. Antes de eu entrar em um relato sobre minha experiência com a substância, gostaria de falar um pouco sobre os detalhes técnicos e farmacológicos da Pregabalina.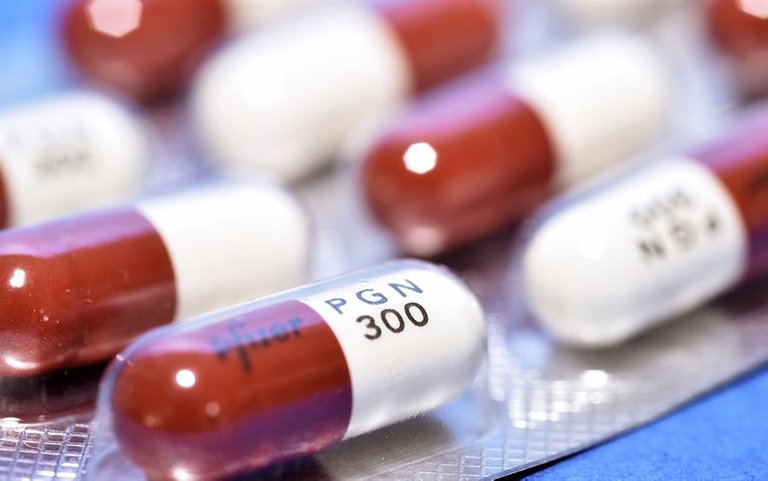 Source
Sucessora da Gabapentina, a Pregabalina veio para ocupar o papel de um gabapentinoide eficiente e mais potente. Gabapentinoides são uma classe de fármacos derivados do ácido gama-aminobutírico ou GABA, ou seja, que agem nos receptores gabaergicos do cérebro (isso, simplificando o tema para não torná-lo complexo demais). Seu uso para convulsões é relativamente limitada e sozinha não age muito bem, já para o uso em dores neuropáticas de vários tipos a Pregabalina é bastante eficaz, seja para diabetes neuropáticas, neuralgia, ou fibromialgia. Devido a sua eficiência em alguns efeitos semelhantes aos benzodiazepínicos, a Pregabalina tem sido muito bem utilizada como um medicamento eficiente para TAG (Transtorno de Ansiedade Generalizada), e de forma muito mais segura, dado que cria menos dependência do que os medicamentos da classe de benzodiazepínicos (como Alprazolam e o Clonazepam) e principalmente com menos efeitos nocivos neurológicos. Inclusive tendo maiores benefícios no sono e sem causar problemas de memória. Seu efeito a longo prazo parece bastante seguro ainda que em alguns casos algumas pessoas relatem perdas de qualidade dos efeitos. Como bem sabemos, nenhuma medicação é perfeita, e a Pregabalina possui alguns efeitos colaterais bastante comuns, como fadiga, ganho de peso, tontura, diminuição na coordenação e euforia exacerbada. Mas esses efeitos são bastante amenos e podem ser contornados ou ainda acabam por extinguirem-se conforme o tratamento segue. Importantíssimo ressaltar que sendo um medicamento psicotrópico, a Pregabalina precisa ser retirada lentamente caso deseje descontinuar o tratamento para evitar a famosa "síndrome da retirada abrupta" que pode trazer efeitos colaterais muito ruins.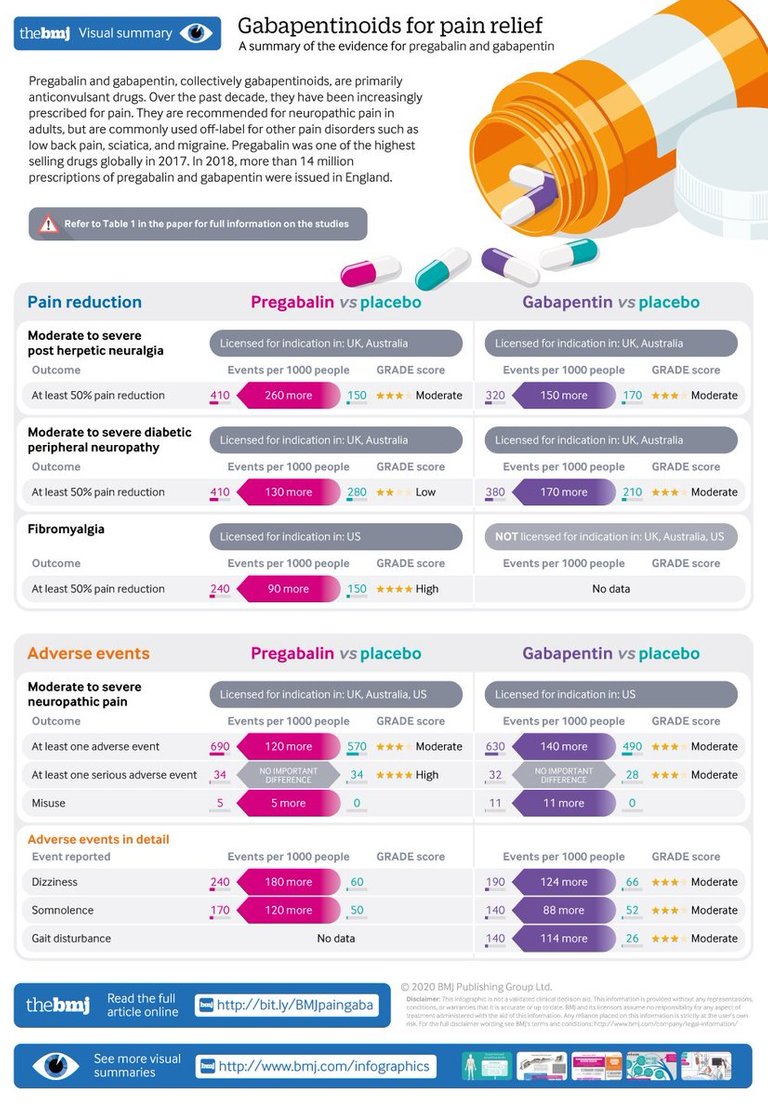 Source
Ainda que por convenção compreenda-se que uma substância gabaergica seja de alguma forma relaxante e analgésica, muitos relatos demonstram que a Pregabalina (principalmente) tem um potencial eufórico e de estimulação muito intenso, o que é paradoxal no primeiro momento e necessita de mais aprofundamento para melhor compreensão. Alguns estudos sugerem uma relação com os receptores dopaminérgicos e dessa forma, uma estimulação. O que posso dizer por experiência pessoal é que surpreendi-me ao utilizar a Pregabalina exatamente por esse estímulo, que inclusive era desejado para meu perfil de TDAH, mas tendo transtorno de ansiedade eu costumava ter problemas com estimulantes do tipo "metilfenidato" por exemplo, pois aumentava as chances de alguma crise ansiosa após algum tempo de uso. Já o estímulo da Pregabalina é diferente exatamente por estar relacionada aos receptores GABA, garantindo assim um relaxamento físico e mental ainda que aumentando a concentração e foco, e mais interessante que isso: aumentando a sociabilidade, tornando a comunicação mais nítida e funcional, menos lentidão e letargia e assim por diante. Certamente esses efeitos interessantes amenizaram-se um pouco depois da primeira semana de uso, mas até então não caíram em um platô de tolerância, e espero que assim continue. As dosagens variam conforme o peso e metabolismo de cada um, começando em 75mg e indo até 300mg, e o ideal é que as doses diárias não passem de 600mg, ainda que muitas pessoas utilizem acima disso e sem grandes problemas. O que deve ser evitado são os usos recreativos inconsequentes, onde eu mesmo já li relatos de usos acima de 1 GRAMA de Pregabalina, ato que é praticamente um suicídio, dado as chances de convulsões do tipo "Grand-Mal" e parada respiratória. O abuso existe em toda a farmacologia do mundo, só precisa de um viciado e inconsequente para isso, e infelizmente o planeta está cheio desse tipo de gente. Mas são pessoas assim que fazem a substância entrar em categorias mais restritas e de difícil acesso para outras que poderiam estar se beneficiando.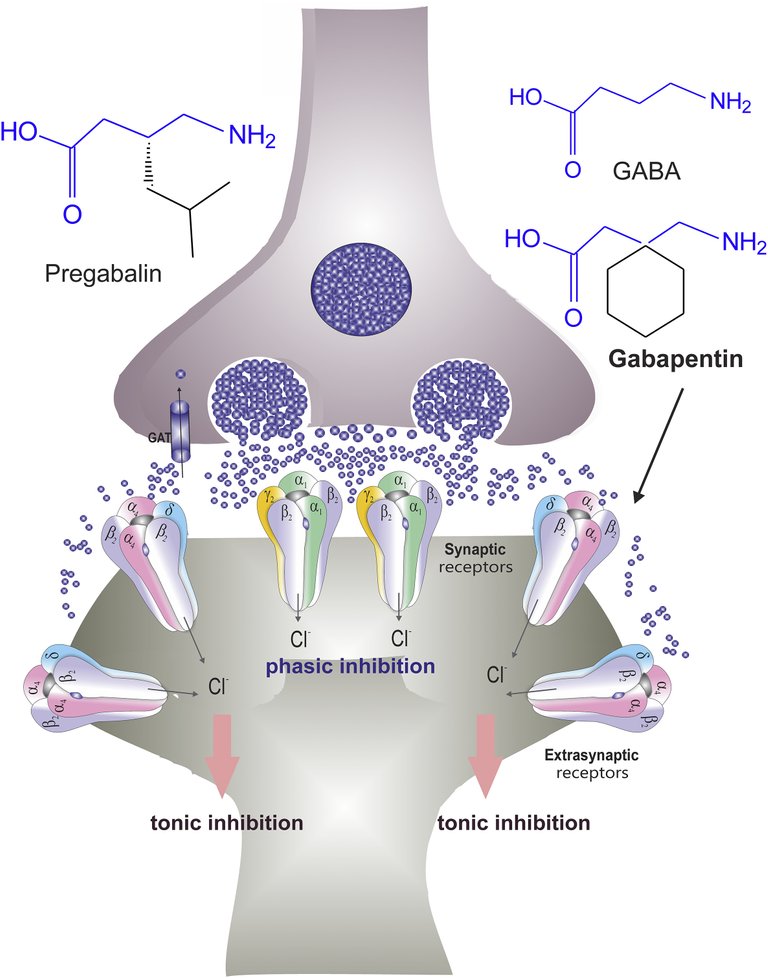 Source
Artigos utilizados na pesquisa: 1, 2 e 3
Thômas Helon Blum