This is not an overview post about a substance, but I need to at least briefly clarify about the object of study. Maca Peruana is a plant native to Peru and the region that is widely used traditionally by the people of the region and has gained a worldwide market and reputation in recent years, its tuber is pulverized and used as a food supplement, in addition to dietary benefits, it has supposed potential in the libido. I have fished a study that seems to dive into this argument and I will summarize it here for those interested in the topic. Does Maca really have libido powers? More specifically, can it reverse the low libido caused by the use of selective serotonin receptor inhibitors? It is a common fact that patients using antidepressants have libido problems, few real solutions are found even in pharmacology and very commonly, one appeals to the fragmented world of herbal and unregulated drugs, so let's see what research has to present.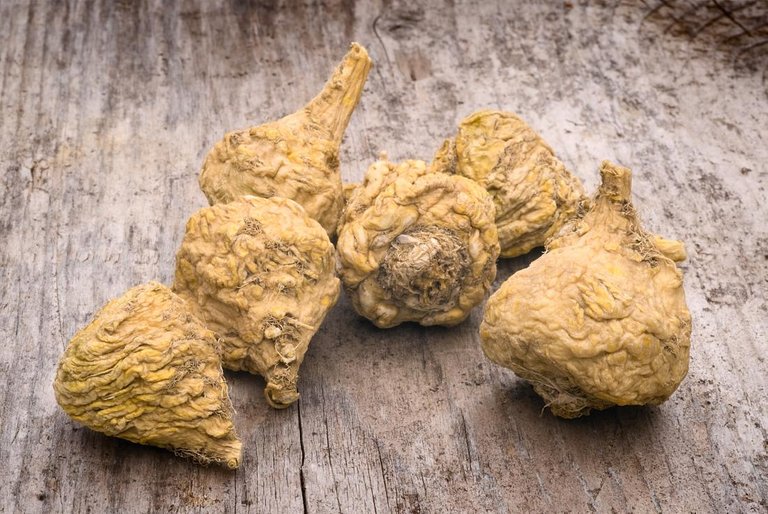 Source
The study double-blind, randomized, as a management strategy for sexual dysfunction caused by SSRI use done by a group of researchers (see credits in the study hyperlink), compared low-dose (1.5g/day) protocols with high-dose (3.0g/day) Peruvian Maca in 20 depressed patients being treated for sexual dysfunction caused by selective serotonin reuptake inhibitors. They based their choice of patients on the completion of some scales about the state of their libido such as "The Arizona Sexual Experience Scale (ASEX)", and a part of the patients (16) claim to have significantly improved after the protocol of 3 grams of Maca per day, improving their "score" on the ASEX table. Patients who consumed only 1.5 grams of Maca a day, on the other hand, had no good results or noticeable improvement. In addition to being well tolerated by users of antidepressant medications, the small study showed that it had significant effects on libido at the 3 gram/day serving.
Source
Diving into the study a bit, we can understand that at least 50% of depressed patients using antidepressants have libido problems of various kinds (lack of desire, difficulty with erection or internal lubrication in the case of women, difficulty maintaining erection and desire, and anorgasmia or unsatisfactory orgasm). Very often the complaint of the drug affecting your libido can be one of the main factors for treatment withdrawal in a psychiatric patient. The choice of Maca P (Lepidium meyenii) tuberculum was due to its traditional use and vast body of anecdotal reports regarding its potential on libido. Maca is also called Peruvian Ginseng, grown mainly at high altitudes in the Andes, has always been acting both as medicine and food for the Andean peoples. The first reports of its use in infertility come from 1961 when some evidence showed improvement in fertility in rats. However, like everything in psychiatry and medicine, the mechanisms supposedly responsible for Maca's sexual benefits are unclear, yet early scholars of the tuber discovered 4 possible alkaloids that may be responsible for sexual responses in animals, however even these studies are questionable and such alkaloids are not clearly understood.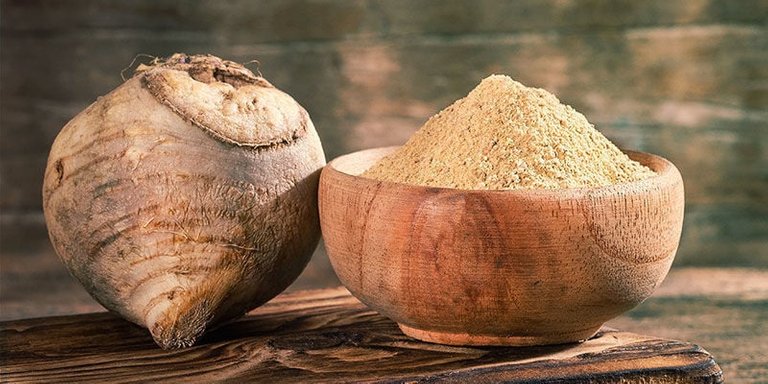 Source
Of the more serious studies, what seems to be the consensus is that Maca Peruana has Spermatogenesis potential, that is, the qualitative and quantitative improvement of sperm. But few such studies have been completed in humans, which makes the process still very anecdotal. Tests performed with men of various ages at doses of 1.5 to 3 grams of Maca daily showed no results of alteration in gonadal hormone levels. The authors of the study even state that given its vast anecdotal repertoire (although not as much evidence) Maca is a bet for situations such as for elderly men who cannot afford (or are not eligible for) pharmacological substances such as viagra or tadalafil, and that if it works, it is much more economical than the official alternatives. Although the study presented is not conclusive given its limitation in the number of patients and positive laboratory results, it is understood that the use of daily Maca can be a positive experiment for those with low libido, whether due to psycho-drug interaction or other reasons that lead to a deficient sexual state. I appreciate your reading and your vote.
Thômas Blum

Português
Este não é um post de panorama geral sobre uma substância, mas preciso ao menos clarear brevemente sobre o objeto de estudo. A Maca Peruana é uma planta natural do Peru e região que é amplamente utilizado tradicionalmente pelos povos da região e ganhou mercado e reputação mundial nos ultimos anos, seu tubérculo é pulverizado e utilizado como suplemento alimentar, além de benefícios alimentares, tem suposto potencial na libido. Pesquei um estudo que parece mergulhar nessa argumentação e irei resumi-lo aqui para os interessados no tema. Será que a Maca tem poderes na libido realmente? Mais especificamente, será que ela pode reverter a baixa libido causada pelo uso de inibidores seletivos de receptação de serotonina? É fato comum que pacientes que utilizam antidepressivos tenham problemas de libido, poucas soluções reais são encontradas mesmo na farmacologia e muito comumente, apela-se para o mundo fragmentado dos fitoterápicos e não regulamentados, vejamos então o que a pesquisa tem a apresentar.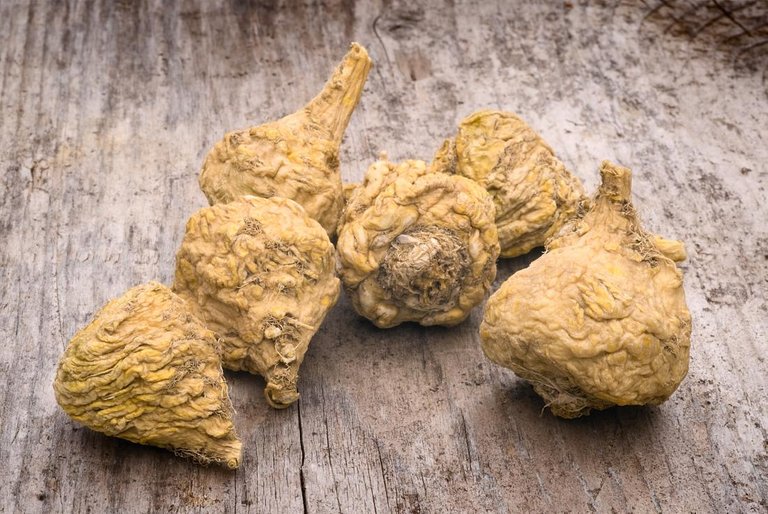 Source
O estudo duplo-cego, randomizado, como estratégia de manejo das disfunções sexuais causadas pelo uso de ISRS feito por um grupo de pesquisadores (ver créditos no hiperlink do estudo), comparou protocolos de baixa dosagem (1.5g/dia) com doses altas (3.0g/dia) de Maca Peruana em 20 pacientes deprimidos em tratamento com disfunção sexual causada pelos inibidores seletivos de recaptação de serotonina. Basearam sua escolha de pacientes no preenchimento de algumas escalas sobre o estado da sua libido como por exemplo o "The Arizona Sexual Experience Scale (ASEX)", e uma parte dos pacientes (16) afirma terem melhorado significativamente após o protocolo de 3 gramas de Maca por dia, melhorando seu "escore" na tabela ASEX. Já os pacientes que consumiram apenas 1.5 de Maca por dia não tiveram bons resultados ou melhora perceptível. Além de bem tolerada pelos usuários de medicamentos antidepressivos, o pequeno estudo demonstrou que ela teve efeitos significativos na libido na porção de 3 gramas/dia.
Source
Mergulhando um pouco no estudo, podemos compreender que ao menos 50% dos pacientes deprimidos que utilizam antidepressivos tem problemas de libido dos mais variados tipos (falta de desejo, dificuldade em ereção ou lubrificação interna, no caso das mulheres, dificuldade em manter ereção e desejo e anorgasmia ou orgasmo insatisfatório). Muito comumente a reclamação da afetação do medicamento em sua libido pode ser um dos principais fatores de abandono do tratamento em um paciente psiquiátrico. A escolha do tuberculo Maca P (Lepidium meyenii) foi devido ao seu tradicional uso e vasto cabedal de relatos anedóticos à respeito de seu potencial na libido. Maca também é chamada de Ginseng Peruano, cultivada principalmente em altas altitudes nos Andes, sempre esteve agindo tanto como medicina como alimentação para os povos Andinos. Os primeiros relatos sobre seu uso na infertilidade vem de 1961 quando algumas evidências mostravam melhora na fertilidade em ratos. Porém, tal qual tudo na psiquiatria e medicina, os mecanismos supostamente responsáveis pelos benefícios sexuais da Maca não são claros, mas ainda assim os primeiros estudiosos do tubérculo descobriram 4 possíveis alcaloides que podem ser responsáveis pelas respostas sexuais em animais, porém mesmo estes estudos são questionáveis e tais alcaloides não são claramente compreendidos.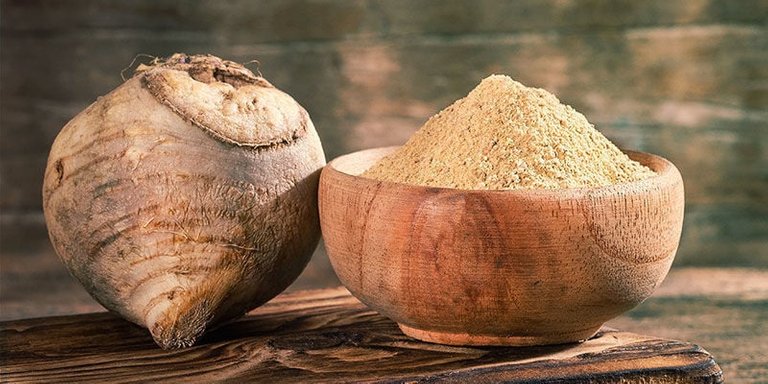 Source
Dos estudos mais sérios, o que parece ser consenso é que a Maca Peruana tem potencial de Spermatogenesis, ou seja, a melhora qualitativa e quantitativa do esperma. Mas poucos estudos desse tipo foram concluidos em humanos, o que torna o processo ainda muito anedótico. Dos testes executados com homens em variadas idades em doses de 1.5 a 3 gramas de Maca diária não demonstraram resultados de alteração nos níveis hormonais gonadais. Os autores do estudo afirmam inclusive que dado seu vasto repertório anedótico (ainda que sem tantas evidências) a Maca é uma aposta para situações como a de idosos que não podem bancar (ou não são elegíveis para o uso) substâncias farmacológicas tais como o viagra ou tadalafila, e que caso funcione, é muito mais econômica do que os alternativos oficiais. Ainda que o estudo apresentado não seja conclusivo dado sua limitação no número de pacientes e nos resultados laboratoriais positivos, compreende-se que o uso da Maca diária pode ser um experimento positivo para aqueles que apresentem baixa libido, seja por interação de psico-fármacos ou por outro motivo que acarrete num estado sexual deficitário. Agradeço sua leitura e seu voto.
Thômas Blum