As you are probably aware if you are a regular reader of my blog, is that I believe that we will eventually all be largely replaced by various forms of automation - whether it be through machines like the completely cab-less combine harvesters that reap the fields, or an artificial intelligence that thinks better than we do - our days as the smartest on earth are numbered.
The first misconception that people have about AI is that it needs to be the best at something, this is not the case, it just has to be on average better, and through the consistency of delivery, this isn't very hard to accomplish - robots are consistent and systematic, humans are systematically volatile and erratic - on average.
The second is that even though many think that a general intelligence machine that can compete at all levels might be impossible, a narrow AI that processes a narrow field isn't. What this means is that like the lions that join to create Voltron, these narrow intelligences can be combined to build a collaborative brain that would very much seem like a general level intelligence. Due to the processing power, speed and volume of data it can consume, evaluate, hypothesize upon and test through millions of simulations at a very low relative cost, it will be enough to push us all out of the markets eventually.
Even the manual labor levels like massage could be AI simulated and probably even deemed acceptable and appropriate, considering that people are already buying sex robots and watching animated AI porn - that points to a wiki for Projekt Melody, so it is deemed SFW and the only viral STD you might catch is one that steals your keys. You like I, might find it strange that someone would enjoy this kind of thing, but if you consider that millennials are raised to have relationships through screens, it is quite an obvious progression - I will leave this for another post though.
Suffice to say, we are eventually all going to be replaced in the workforce at some level (many people entirely) by some form of non-human entity - and they will do our job better than we can.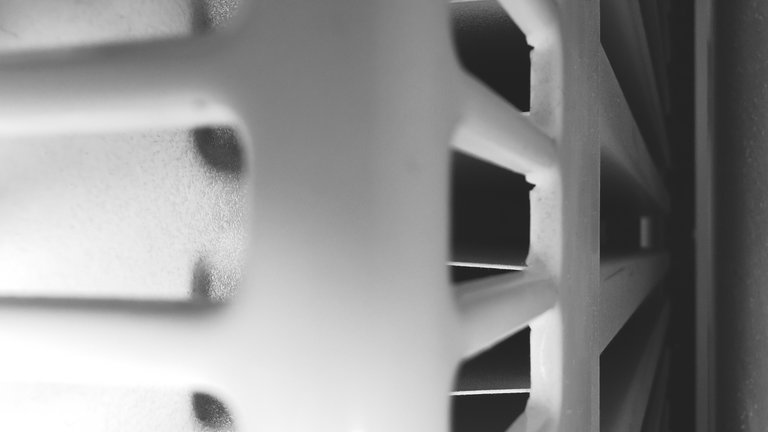 While this raises all kinds of economic and financial questions in the way we organize our world, it also raises some very human questions in regard to what we do. The reason is that for 2 million years most of the skills we have developed are geared toward doing a job that offers some kind of explicit or intrinsic value to others within the community. Through these tasks, we are able to trade what we have for what they have, or using tokens, trade what we have for tokens that can be used to trade for anything else that accepts tokens.
While there is the obvious economic implications of that, there are also the social ramifications of it as our skills affect our social standing to a very high degree as well as our desirability in the eyes of others. Yes, w are very visual creatures, but there is no point in denying that we are also attracted to what someone can do to not only earn a living, but also provide value to the community.
You don't have to be rich to be my girl
You don't have to be cool to rule my world
Ain't no particular sign I'm more compatible with
I just want your extra time and your
...Kiss
Prince
Prince was one of the most talented musical artists who has ever lived and was never short a dollar - but even he wanted a girls extra time - so what was she doing other times?
Essentially, there aren't many people in the world that are impressed by a persons ability to be able to do nothing and this is because we value being able to do something in ourselves. We even fantasize about being able to do far more than we can do, which is a big reason I believe the superhero is so enduring will probably become more so - we admire people who can do what we can't, we desire to be able to do what others can't. Scarcity value come into play, once again.
So, what then do we do when we don't have to do anything? It seems like an easy question to answer for some, but we generally imagine not having to do anything in today's world, not tomorrow's. We might say we would do what we love and learn to paint or work in a charity, but that is because those things are desirable under current conditions, but might not be even needed under a world governed by an AI structure.
The thing we have to consider based on the past is that what we have valued the most in ourselves tends to also be what we consider adds value to our external world and community in some way. Yes, we value it because it can earn us a dollar, but we valued it when we were living in tribes that shared resources too. We value what is useful to others, because when we can offer what they value, they will value us. It is an attraction model of supply and demand and while I am simplifying it here, I believe that this is a large part of our social dimension and how we organize ourselves in society - for better and worse.
But, take away the need to work from society and even if everything is provided for us and we live in a veritable utopia of peace and tranquility, what do we value in ourselves and perhaps more importantly as a director of behavior, what do we value in others? Will the organically learned skill always be more desirable, or will the digital overtake our senses and become the most wanted?
If you consider that there have been complaints for decades about things like unhealthy body image portrayed through media where it creates an unachievable expectation on men and women - how are we going to stack up against the future iterations of Projeckt Melody that will offer the human senses very real experiences that go beyond what any human can deliver?
This means, that our entire human model developed over 2 million years about what is important for us to do as individuals to feel some sense of worth is changing and we are going to get to a point where much of what we have valued in the past is no longer desirable at all. The question then becomes, what is desirable in a world where no human can compete? What indications will we use to organize ourselves and where will we take our cues to build preference? Will this lead to a deeper human connection, or will we become ever more shallow and put even more weighting on the things we can't control - because it is those things that will potentially lay outside of the realms of the AI. But, even our looks can be edited at the genetic level.
This could end in an obvious dystopia or, it could become the first time in our existence that we truly discover what is important to us as humans - by discovering what we truly value in each other.
Taraz
[ Gen1: Hive ]