Style Meets Innovation: Fashion X Technology
It seems technology is everywhere these days, permeating every part of our world. The speed at which it is reshaping everything is fascinating. One day we're going out to buy clothes and the other day the clothes are coming to us. Presumably, the next iteration could be merging the person and the clothes at the same place.
Tech-infused fashion has become a popular trend over the years. The technological creators have decided that fashion needs to be revamped to keep up with the times.
As the name suggests, the aim is to combine the worlds of fashion and technology. One of the ways is through creating garments that not only look stylish but also serve a practical purpose or provide enhanced experiences for the wearer.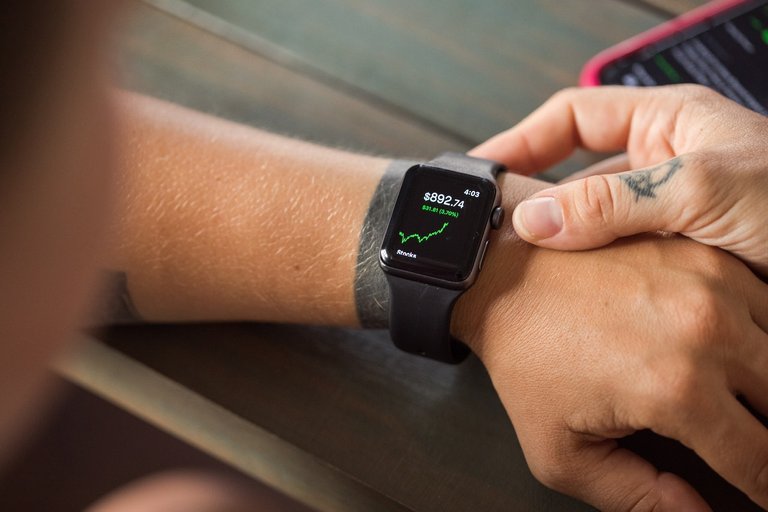 Image Source
Wearable Fashion In Technology
I can clearly remember the first time I owned a smart watch a couple of years ago. I was amazed by a watch that is smart. So I explored all its functions and capabilities in the first day. To me, it was just amazing to notice all those sensors and what they were able to track in my system or the environment around me.
Wearable fashion are fashionable items that we wear like jewellery, clothes, watches etc. Infusing them with technology such as sensors creates new features and capabilities to these accessories. Similar to the ones we see in science fiction.
There's the new functionality or practical benefit of keeping track of our health and fitness levels through this wearables. I believe this is currently its major unique selling point and it is what draws people into trying them out. Health is wealth they say.
But there are also cool features like connectivity and customization. It can serve as a portal to the internet or connect it to related connection systems like Bluetooth. We can also personalise it to our individual preferences, something that can be very appealing to those who are 'fashion conscious'.
Argumented Reality(AR) and Virtual Try On
The 2020 pandemic sped up a lot of things. During that time, we had a good experience of seeing AR and VR in the fashion world. A company like Adidas used AR in helping their customers have a virtual try on of their products from the comfort of their homes.
Argumented reality is a technology that overlays virtual objects onto the real world. Which is typically viewed through an interface like smartphone, tablet, or smart glasses.
The challenges of traditional online shopping were much revealed during the pandemic. AR partially save the day. It allowed online consumers to digitally try on clothing and/or accessories. In some cases, it also enabled them to seem themselves wearing various products in real-time.
This streamlined and increases the scope of the shopping experience in a sense that consumers can try out different styles and sizes and make better informed purchases.
The reason why I said partially saved the day is because AR is in its very early stages. The rendering of virtual objects isn't smooth and accurate yet. It lacks a seamless and realistic experience. Many consumers still prefered physical shopping.
Innovations and Future Trends
Once technology has entered through the door, we can best believe that it will explore every room in the building.
Advances with wearable technology will give rise to many more smart accessories and clothing like smart bags, smart shoes, maybe even smart handkerchiefs, smart towels or smart hats.
This is just logical speculation. But with emerging technologies like AR and VR, a day could come in the future when our physical and digital clothes could be merged in a way that changing the digital clothe will also change the physical clothe.
By that time, what to wear will probably be an everyday dilemma for most people since there will be so many options to choose from.


Thanks for reading!! Share your thoughts below on the comments.
---
---