Welcome to yet another edition of STEMng digest on the hive blockchain. This is a publication where we bring to you the top stem-related content published by Nigerian authors on the hive blockchain. STEMng in itself is a sub-community of stemocial, a community that is dedicated to curating and supporting stem-related content on the hive blockchain. If our mathematics will not be too rusty, this is our 7th edition of this weekly series.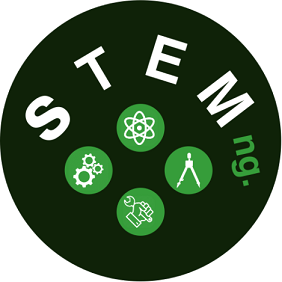 A total of thirteen (14) articles were posted by ten (11) unique authors this past week. While the total number of published and supported articles significantly exceeded that of the previous week (from 9 to 13), the number of unique authors more than doubled from five (5) to ten (11). All the key performance indices were positive for this previous week. Hopefully, either this becomes sustainable or improved for future editions.
Below is the list of all the nine articles published by Nigerian authors in this last week. Feel free to throw these authors some supports which could be in terms of upvotes, comments, reblogs, tips, or even sharing on other social media.
---
Top pick for the week
---
While all forms of stem-related contents are supported by the stemsocial community as long as they are scientifically accurate, original, with copyright-free images, authors are also encouraged to infuse a bit of creativity in their contents as this will not only fetch them more supports but fans.
After a bit of headache from deciding the pick for this week due to several good posts, we eventually settled for this article posted by @hadji, Paternity tests, maternity tests, and the vanishing twin.
The subject of paternity fraud is a sensitive one to discuss in Nigeria, a country that boasts of up 63% infidelity rate in their women according to the research carried out by one of the largest condom manufacturing companies, Durex. How do paternity and maternity tests relate? Have you ever imagine that a woman can carry a baby that does not share her DNA (and not a surrogacy)? Well, go ahead and give our top pick for this week a read. It is going to worth your time.
You will all agree with us that that makes for an interesting beginning.
Support us
If you love our activities and or what we do as a community, you can throw us some supports. Support stemng/stemsocial activities on the hive blockchain through one (or more) of the following
If you have any information, concern, or inquiries; feel free to pop-in to our discord server, message @gentleshaid on discord (gentleshaid [STEMsocial]#1143), or engage us in the comment section below.
Till next week, hive on!