>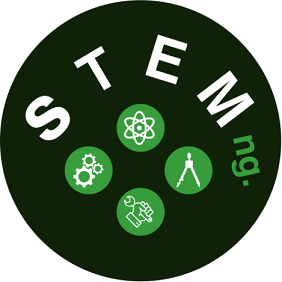 Greetings to the Hive community, the scientists, the science students, and all the lovers of stem subjects.
Today, we bring to you a brand new edition of the STEMng digest. a weekly publication where we celebrate the Nigerian authors in the stem field that are making waves on the hive blockchain.
STEMng itself a sub-community of the stemsocial community, a community that is dedicated to supporting stem authors on the hive blockchain.
The past week was a relatively busy one for curators and several decent posts were published by a number of authors. Out of the numerous posts, however, a few have to stand out. The following articles are the picks for this week's STEMng digest:

2.@ebingo: SHOULD COVID-19 POLICIES PUT MEN'S HEALTH INTO CONSIDERATION?


3.@noble-noah: Peer To Peer Networks: The Core Architecture of Blockchain Technology


4.thatsweeneyguy: The Drake Equation & Fermi's Paradox | Super Cool Science S#!t #26


5.@hadji: When Reproduction meets Technology


6.@stormz-y: Maternal mortality in developing countries; the three delay model


7.@ezeemmanuel: Rational and irrational use of medicine critically analyzed


8.@bhoa: Why don't I last long in bed( A case of premature ejaculation)


9.@hadji: Farming without soil


---
Top pick for the week
---
Our top pick for this edition is the post by @ebingo: SHOULD COVID-19 POLICIES PUT MEN'S HEALTH INTO CONSIDERATION?


We all know the covid19 has took and still taking its toll on mankind but have you ever thought that the impact of the pandemic could differ on either gender - male and female? Well, this is what the article examined. It was interesting to know that men seems to have suffered more mortality due to covid19 than women. Hop over and give the article a read if you have not.
Love creating stem contents? Join us!
Anyone can feature as our top author for the week. To stand a chance of being supported by stemsocial and featured as a top author in our weekly digest, all you need to do is to observe the following advice:
Write original content
Make it interesting
Adopt beautiful layout/formatting
Personalize your writing
Use copyright-free images
Include references
Support stemsocial
If you love our activities and or what we do as a community, you can throw us some supports. Support stemng/stemsocial activities on the hive blockchain through one (or more) of the following
If you have any information, concern, or inquiries; feel free to pop-in to our discord server, message @gentleshaid on discord (gentleshaid#1143), or engage us in the comment section below.
Until the next edition, hive on!