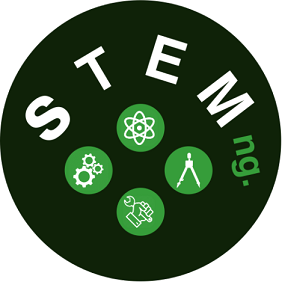 Greetings to the STEM authors, enthusiasts, and the entire communities of the hive blockchain. It is a brand new edition of our weekly digest, where we highlight the best STEM-related contents published by Nigerian authors on the hive blockchain.
STEMng is a sub-community of the stemsocial, a community that has been supporting stem authors on the hive blockchain for almost as old as the blockchain itself, before the transformation to Hive.
Our curators comb through the blockchain for stem-related posts from Nigerians that fulfill the curation criteria of the stemsocial curation group and submit such for voting in a dedicated channel in the stemsocial discord server with recommended voting strength ranging from 10 to 100%.
The selections for this week's digest are as follows:


2.@aamin: Cobots: can humans and robots make it work?


3.@ebingo: COUGHING? WHAT YOU NEED TO KNOW.


4.@noble-noah: Deforestation: its causes, effects and possible solutions


5.@steepup: Plant secondary metabolites ;Phytochemicals pt V(Lignans)




6.@hadji: Losing hair? Here are some of the things you need to know



7.@aamin : The Ultimate Game Changer: 5G and Internet of Things


8.
@sunnychukwu
:
NEURONS

9.@ebingo: HOW TO TREAT A FEVER


10.@noble-noah: Cryotherapy and Breathing Exercise : A means towards an improved health status


11.@bhoa: HOW AFRICAN-AMERICAN PASTORS HELPED COVID VACCINATION


12.@jsalvage: Do you develop suspicion when you notice your hands shaking


Anyone can be selected and featured in our weekly diges. To stand a chance of being supported by stemsocial and featured as a top author in our weekly digest, all you need to do is to observe the following advice:
Write original and factual STEM-related content
Make it interesting
Adopt beautiful layout/formatting
Personalize your writing
Use copyright-free images
Include references
Like what we do? Support stemng/stemsocial
If you love our activities and or what we do as a community, you can throw us some supports. Support stemng/stemsocial activities on the hive blockchain through one (or more) of the following
If you have any information, concern, or inquiries; feel free to pop-in to our Discord server, message @gentleshaid on discord (gentleshaid#1143), or engage us in the comment section below.
Until the next edition, hive on!