Greetings from one of the oldest curation projects on the blockchain!
In this post, we are going to dive into the roadmap for STEMsocial over the next year, should we get enough support from you, the community, to make it all possible.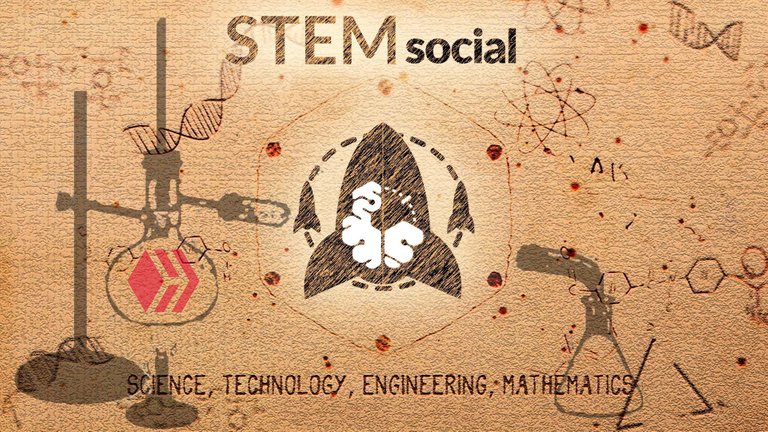 Please see
the original Decentralized Hive Fund proposal
for an overview of the funding details and goals, including our plans to transform STEM communication through social media.
---
Q2 2020 (Apr 1 - Jun 30) details
---
About the stem.openhive app: We have identified several items with a crucial priority concerning the development of the app. Our development team being currently limited to two people, we cannot tackle too many items simultaneously, much as we may try. In the next three months, we decided to focus on the following items:
The content management has to be migrated from the old #steemstem tag to our community tag #hive-196387. This requires the modification of the post creation method and the way the blockchain is browsed to get the displayed content. This is now partly done.
Together with the above item, we will also include more friendly tags and friendly communities.
When posts are created on our app, they are not very readable on other frontends like PeakD or hive.blog unless the user does a lot of inconvenient manipulations. This is related to the editor (summerlite) that we use. We plan to develop our own post editor.
Many parts of the app are still Steem-related. This will be fixed and we will start discussing the global design of the app. The community will be involved in those discussions.
About curation: Our team of curators will continue our curation activities, looking for high-quality STEM content on Hive, as we have consistently and constantly done for more than 3 years! In addition:
We will look for extra supporters (delegators, trailers) to make to STEMsocial support a little bit stronger.
We will reactivate the curation reward sharing programme that had been switched off when moving from Steem to Hive. (This is in actually done for a few days.)
About the project itself: Onboarding and attracting top-notch STEM users is high on our priority list, but this requires a reasonable enough app. We are not there yet. In the meantime, we can set things in place to be ready at the right moment.
We will setup a detailed business plan containing various avenues for being sustainable money-wise.
We will work out on a list of people/institutes to contact in the aim at bringing them to Hive (via STEMsocial).
We will communicate with a list of STEM-related companies and charities that may be interested in mutual support if advertised on the app.
---
Q3 + Q4 2020 (Jul 1 - Dec 31) details
---
Our plans for the second half of the year are already more or less settled, but their exact splitting into Q3 and Q4 plans is unclear as of yet. This will strongly depend on the progress on the app development, as the second half of 2020 will be dedicated to tackling one of the major weaknesses of our app.
About the stem.openhive app: A crucial issue with the app relies on its core framework based on Meteor, Blaze and client-side rendering (a choice made by the original developers). This makes it hard to get any good SEO ranking. This major weakness needs to be fixed before starting to heavily contact users, sponsors, etc. We plan to investigate the following options:
Trying Blaze-compatible server-side rendering packages (meteor-ssr, fast-render, etc.)
Getting rid of the hasbangs at the same time.
Trading Blaze for Vue.
The latter option will always work, but take much more time. This is the reason why it is hard to plan any further development more precisely. In parallel, we will entirely redesign the app and make it mobile-friendly, and embed all existing hive sign-up methods. Our MVP will then be ready.
About the project itself: With the app new routing being implemented, on-boarding and extending will become in order. We will go through the lists established during Q2 2020 and contact people and companies.
---
STEMsocial as a value for Hive?
---
Do you think we can bring value to Hive? If yes, you can support our vision by voting for our proposal. Moreover, do not hesitate to reach out to us on Discord, the Hive Chat or simply by commenting on this post.
You can vote for this proposal through
You can also show your support by approving our witness, @stem.witness, or delegating to the @steemstem account.
PS: This article has been formatted for the stem.openhive.network front-end. Please see here for a better reading.