It might be difficult to know where to begin when it comes to research because it is such a broad field. Research can be thought of as a series of steps. There are multiple steps to this process, and it is not linear in nature. At any point in the process, visualizing it as an iterative cycle can help.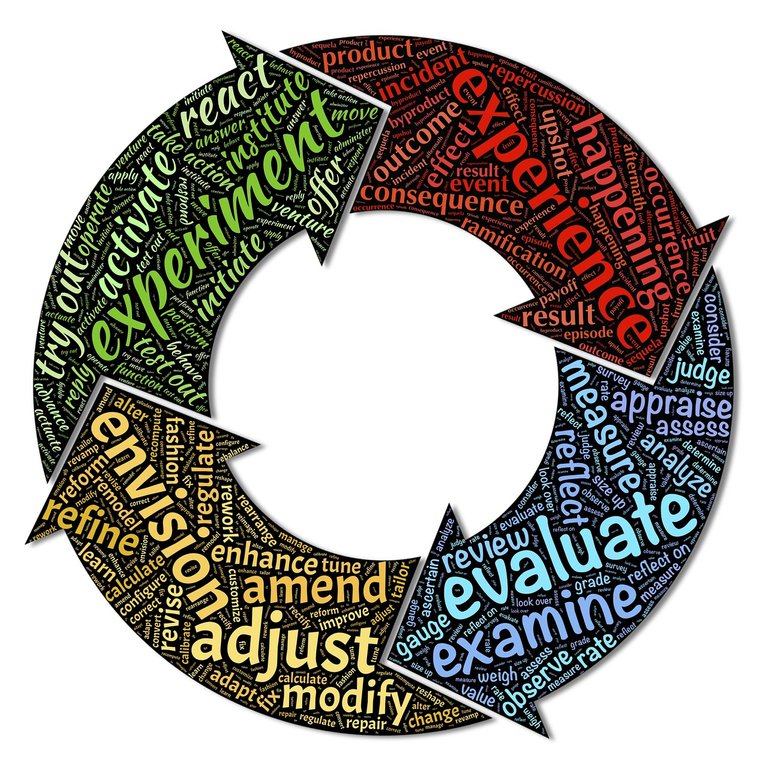 from Pixabay
The Research Process begins with the following steps:
->The formulation of a Research Problem entails the following steps: You investigate and identify the issue you want to study, define the problem, and justify why it's important to study it.
->The next step is to conduct a review of the literature in order to assess the theories that have been written on the issue in order to comprehend what has previously been accomplished. You want to know if your idea has already been done, who the authorities in the field are, and which key publications in the field you'll need to credit. Most importantly, it enables you to identify big gaps and how your research contributes to filling them.
->It's time to develop the research questions, objectives, hypotheses or theoretical and conceptual framework. This is a tentative guess or the path you believe the research will take. It gives you a frame of reference for how you'll present your findings, as well as a structural map for your research journey.
->You can now start working on the research design. This entails determining your research's timelines and feasibility. You decide what kind of data you'll need and what methods and tools you'll use to gather and evaluate it. You'll need to decide if you'll utilize a quantitative, qualitative, or mixed techniques approach to your research. If you're performing primary research that involves humans or animal testing, or if you're investigating potentially sensitive information from secondary sources, you'll need to get ethics permission first.
->The data collection stage follows, which entails taking measurements, observing, or obtaining information in a controlled environment.
-> After you've collected all of your data, you'll need to analyze and interpret it to locate themes or patterns. Evaluate your initial hypothesis, aims, framework, and research questions in light of the published literature to discuss the findings and draw conclusions.
-> The final stage is to disclose your findings, because the only way for research to be disseminated or transformed into action is for you to share your findings with the research community and the general public.
Anyone can perform a good job of conducting research with these points in mind.
Need assistance with your scientific research, check out our services on our official website: https://researchassistant.online
Research just got easier!
Some References
The research process
Research Process
Basic steps of doing research
Posted from HypeTurf