I will give a talk (in French) on Monday 25 January 2021 to present neuromorphic architectures to colleagues specially interested in reducing the environmental impact of computing (the EcoInfo group). Click on the image below to launch the presentation (text in English).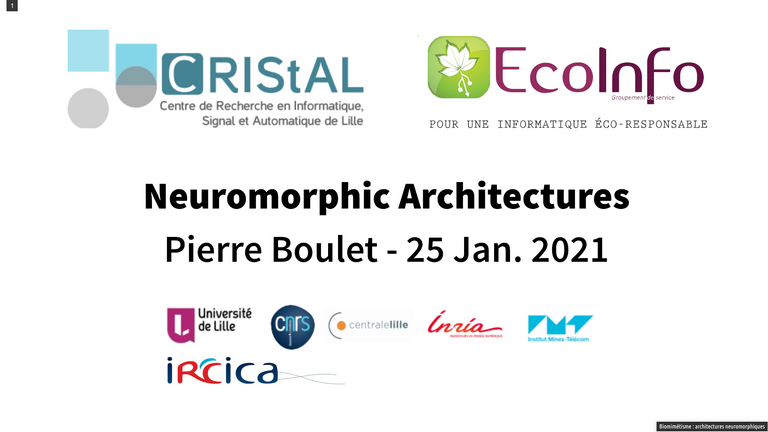 If you want to know more on this subject, I recommend:
The education material on https://neurotechai.eu/.
The book from my colleague Alain Cappy of the University of Lille, "Neuro-inspired Information Processing", https://onlinelibrary.wiley.com/doi/book/10.1002/9781119721802 (available in English and in French).


This work is licensed under Licence Creative Commons Attribution - Share Alike 4.0 International.