Hi Hi! It is me again bringing quality and original content, today we are going to take a walk to a famous tide mill in the municipality of Corroios here in Portugal, while I was studying the behavior of the flamengos here in the area we discovered something interesting and it is the presence of a species that is not common in the area and that is an indicator of contamination! so the post was immediately registered on the EBIRD website and as always generating scientific content! join me to see the flamengos in the wild!😎🤔😮
Olá Olá! Sou eu de novo a trazer qualidade e conteúdos originais, hoje vamos dar um passeio a um famoso moinho de marés do concelho de Corroios aqui em Portugal, enquanto estudava o comportamento dos flamengos aqui na zona descobrimos algo interessante e é a presença de uma espécie que não é comum na área e que é um indicador de contaminação! então a postagem foi imediatamente registrada no site do EBIRD e como sempre gerando conteúdo científico! junte-se a mim para ver os flamengos na selva!🧠👨‍🏫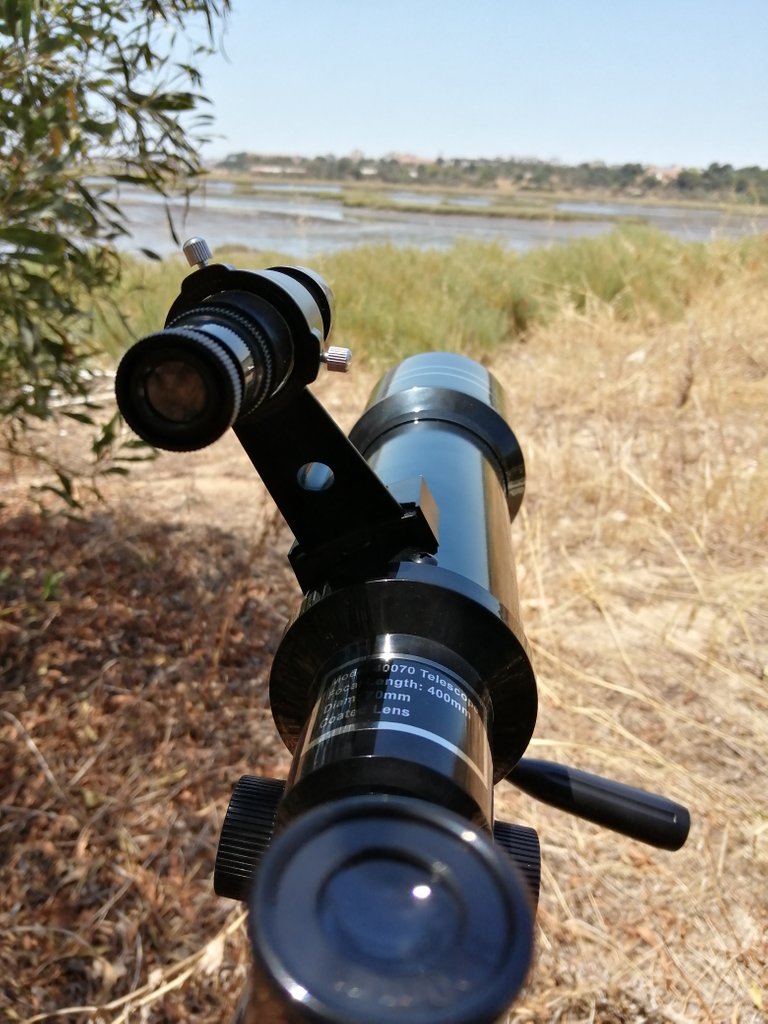 CALIBRATING MY OBSERVATION TEAM💖💥/ CALIBRANDO MI EQUIPO DE OBSERVACION🙂🚩📸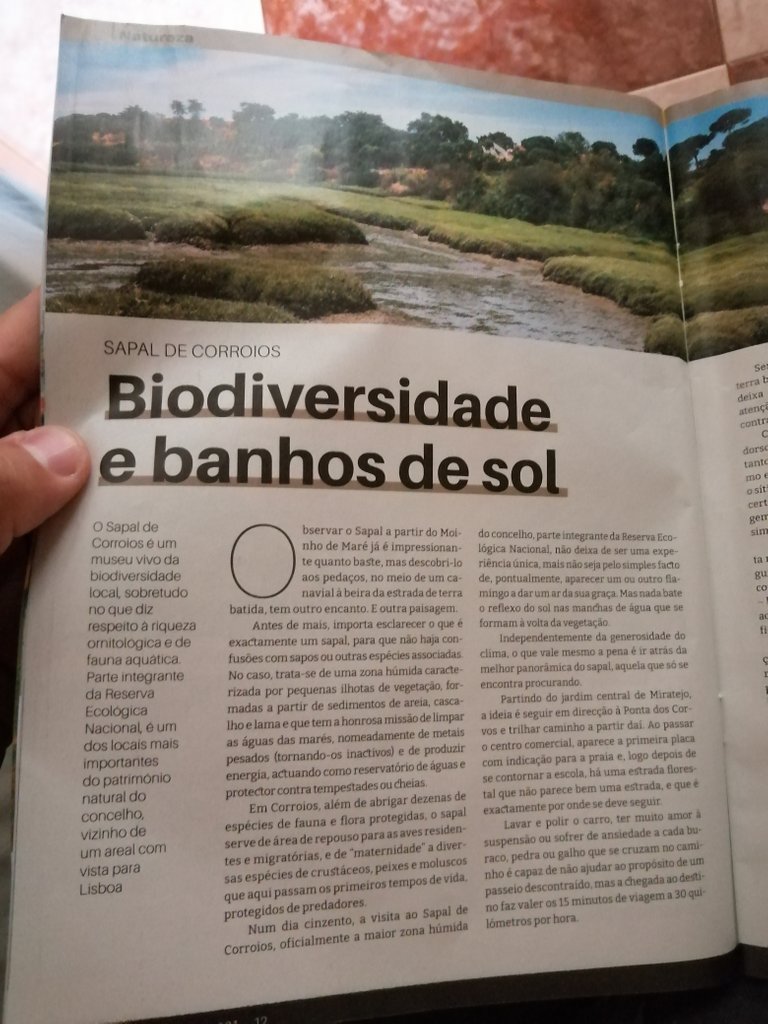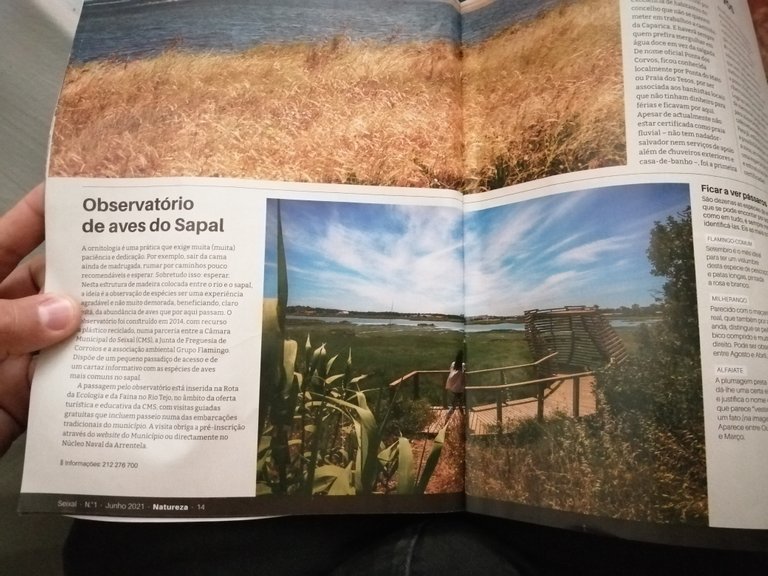 I am affiliated with the Seixal magazine, it is very interesting because monthly it has some sections of areas of ecological interest destined for us Biologists, in this area the practice of bird watching is very common, more between the months of September when we enter migration ! I found out that there was a reserve where flamengos live 8 kilometers from my home so I decided to take this adventure!🤔😮
Sou afiliada à revista do Seixal, é muito interessante porque mensalmente tem algumas secções de áreas de interesse ecológico destinadas a nós Biólogos, nesta área a prática da observação de aves é muito comum, mais entre os meses de Setembro quando entramos em migração. ! Descobri que havia uma reserva onde os flamengos vivem a 8 quilômetros da minha casa, então decidi fazer essa aventura!🕵️‍♀️🕵️‍♂️👨‍🏫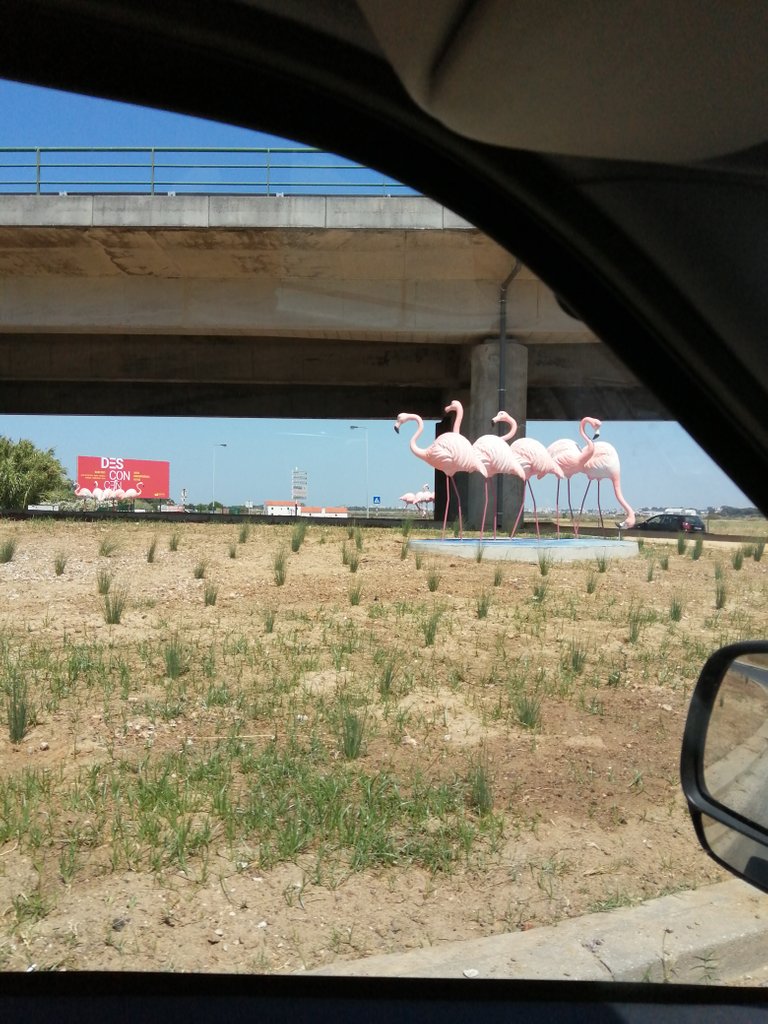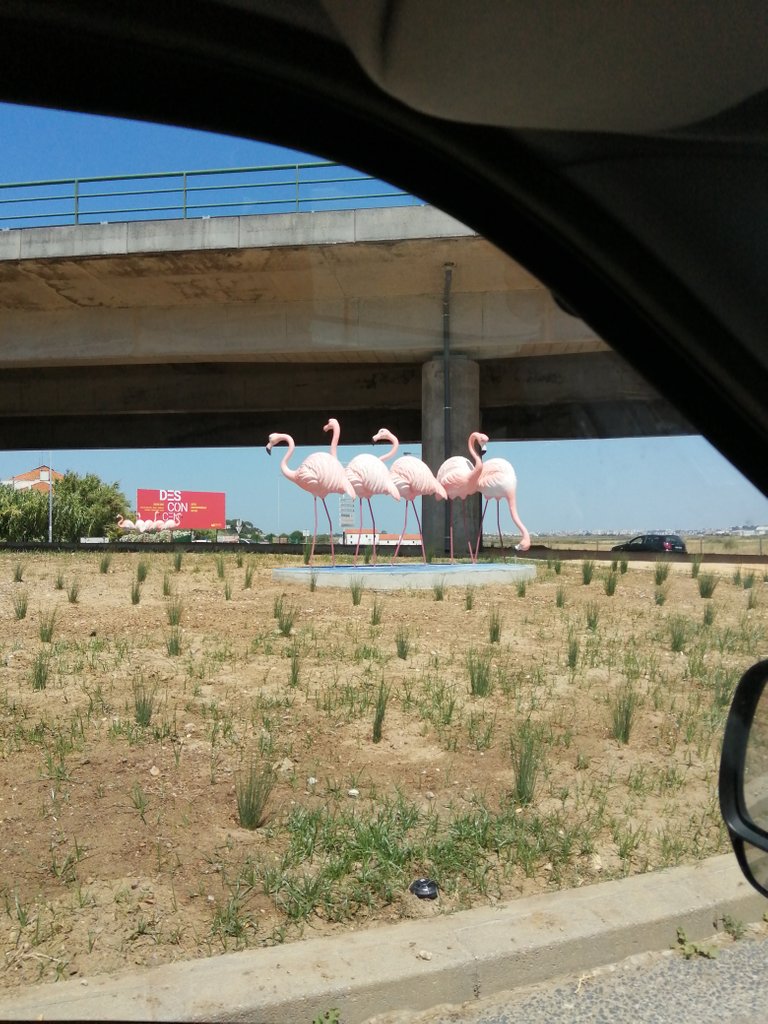 I had no loss, getting to the site was very easy, it was enough to see images of flamingos in many places, the corroios area is known for being the perfect place for many populations of sporadic flamingos, who come here to feed! I decided to do two samplings, at the tide mill and on the other side of the river! I wanted to compare what habitat or ecological condition was preferred by the species!😮😮
Não tive nenhuma perda, chegar ao local foi muito fácil, bastou ver imagens de flamingos em muitos lugares, a área de corroios é conhecida por ser o local perfeito para muitas populações de flamingos esporádicos, que vêm aqui para se alimentar! Resolvi fazer duas amostragens, no moinho de maré e na outra margem do rio! Eu queria comparar qual habitat ou condição ecológica era preferida pela espécie!🤔🤔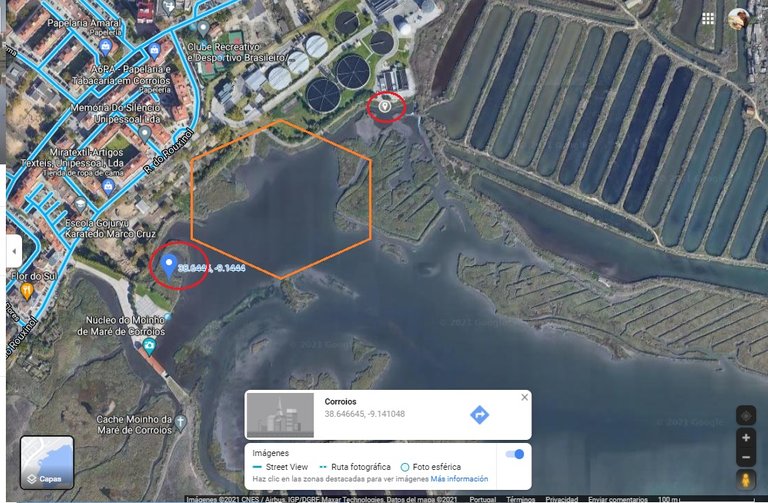 This was my observation area I divided it into two points, my first sampling area was passing the river in an abandoned factory where I had already seen that flamingos had been sighted, and my second observation point is in the area of the tide mill, here it is more common to observe the birds in flocks! As you can see with my equipment I could cover the river, everything was less than 1km away! bring my two telephoto lenses and my powerful 60mm telescope!😏😏
Esta foi a minha área de observação dividi-a em dois pontos, a minha primeira área de amostragem foi a passagem do rio numa fábrica abandonada onde já tinha visto que tinham sido avistados flamingos, e o meu segundo ponto de observação é na zona do moinho de marés. , aqui é mais comum observar os pássaros em bandos! Como podem ver com o meu equipamento consegui cobrir o rio, tudo estava a menos de 1km de distância! Traga minhas duas teleobjetivas e meu poderoso telescópio de 60mm!🤩🤔

STUDY AT POINT 11️⃣💥/ ESTUDO NO PONTO 1🙂🚩📸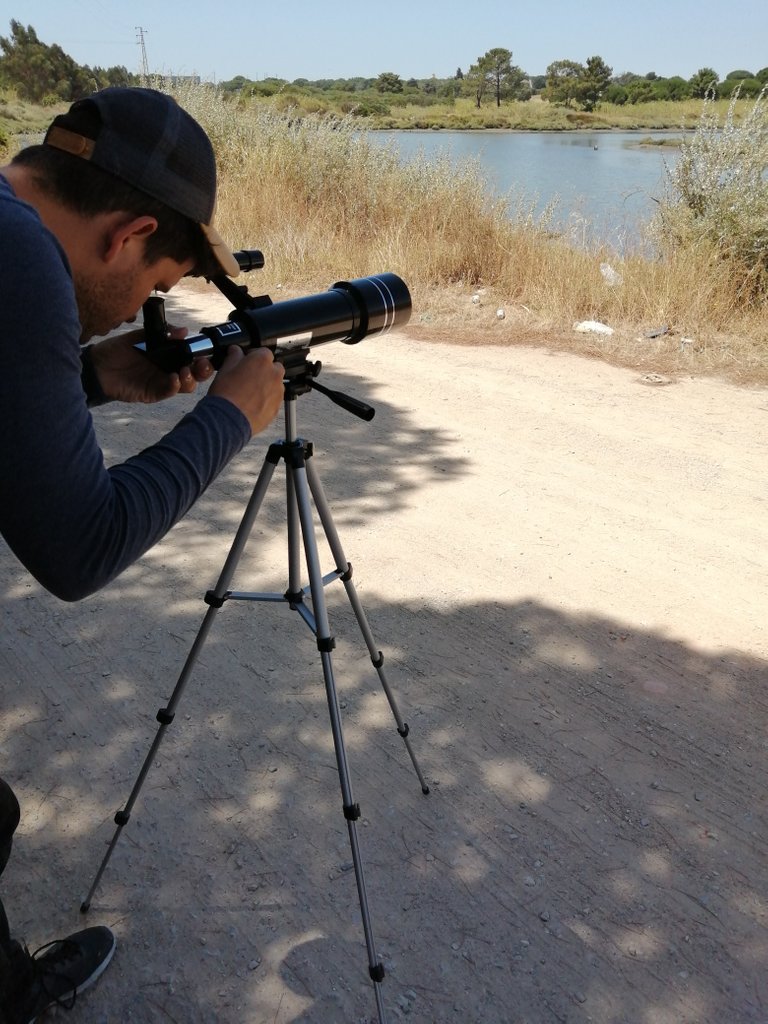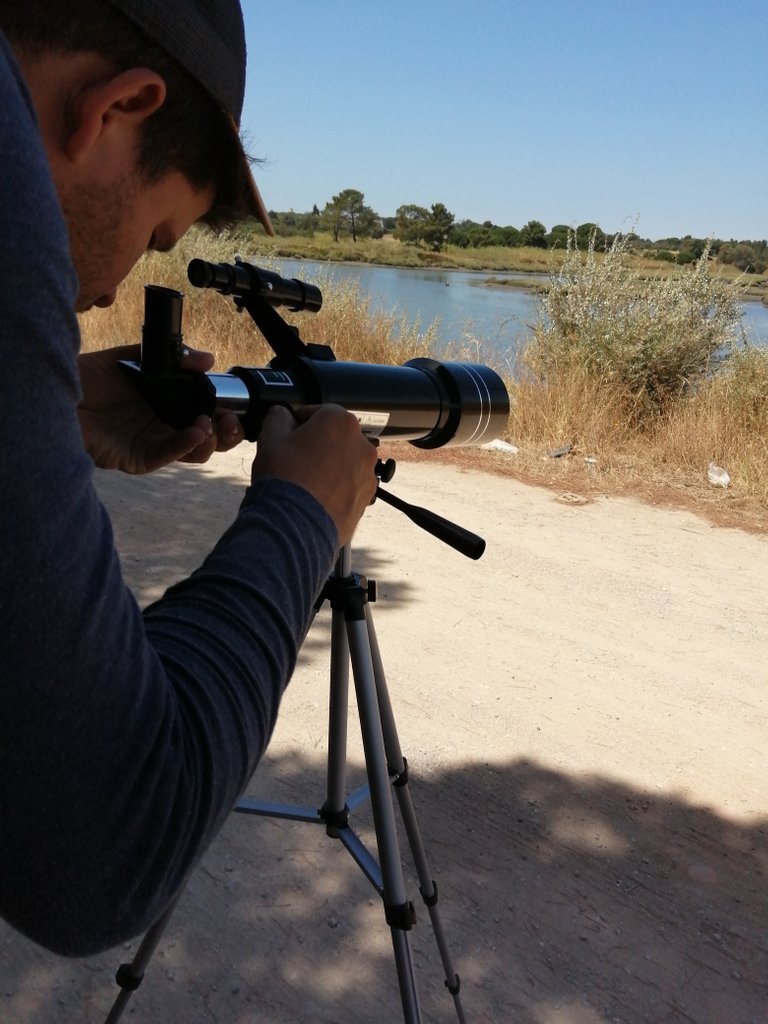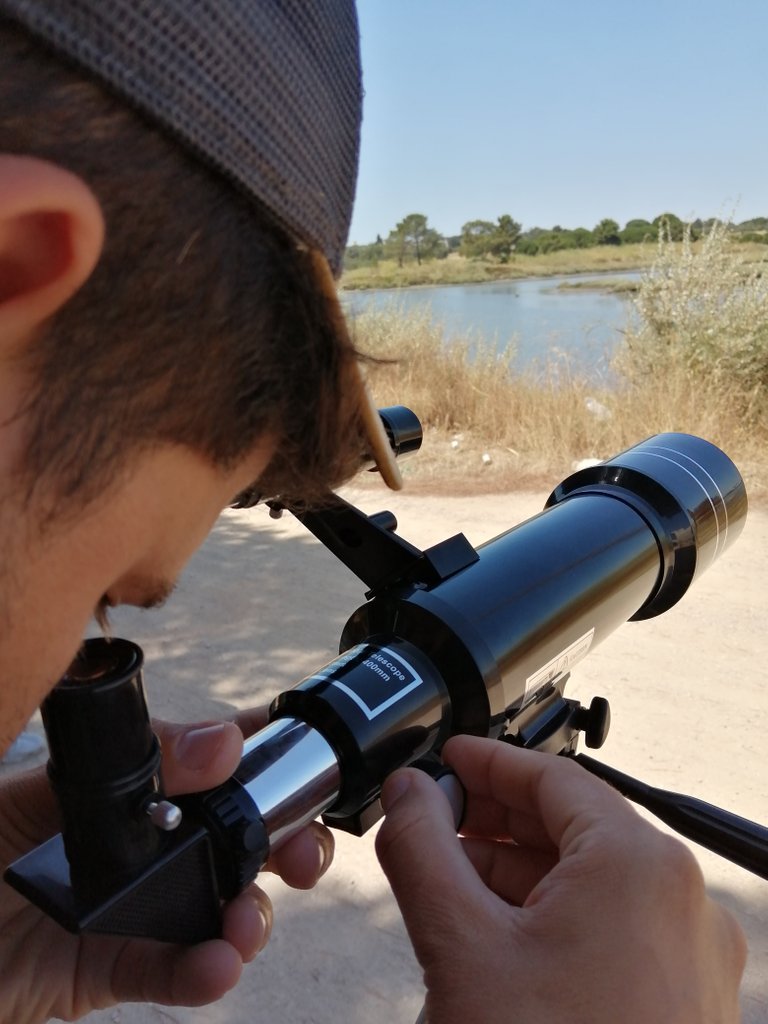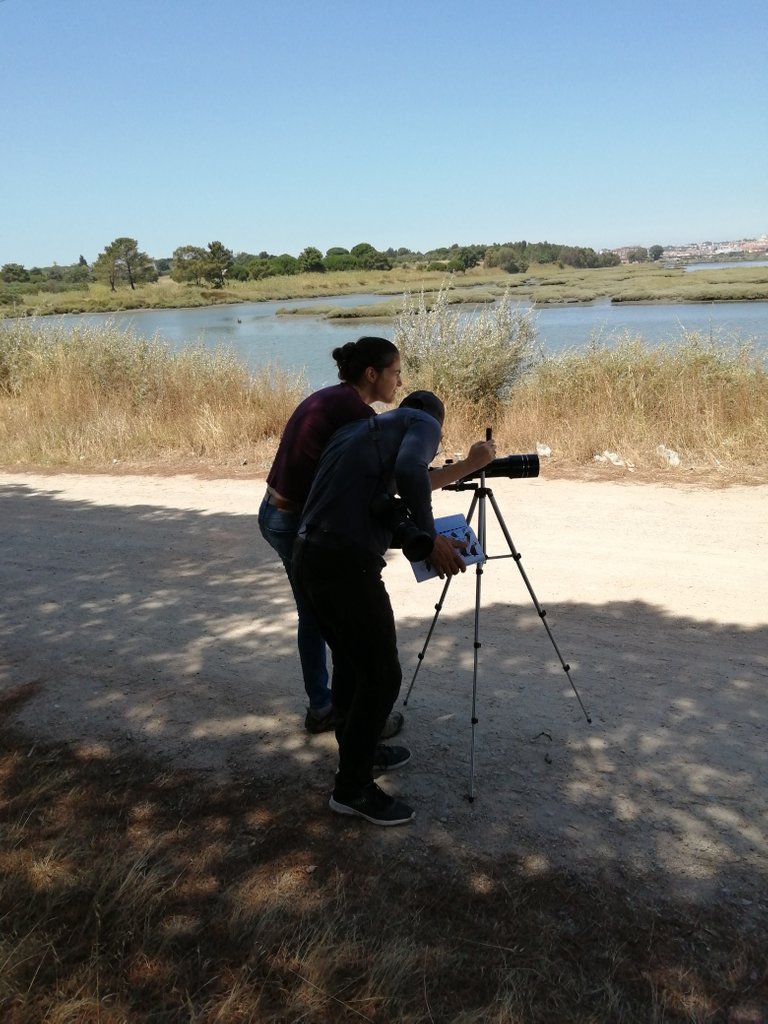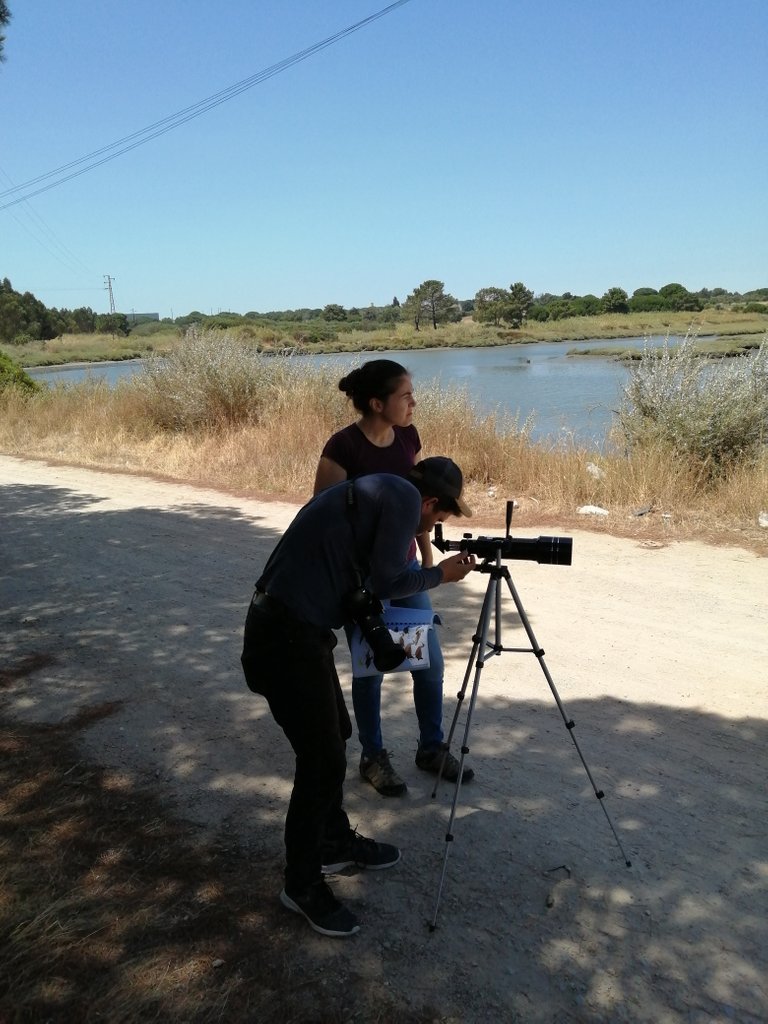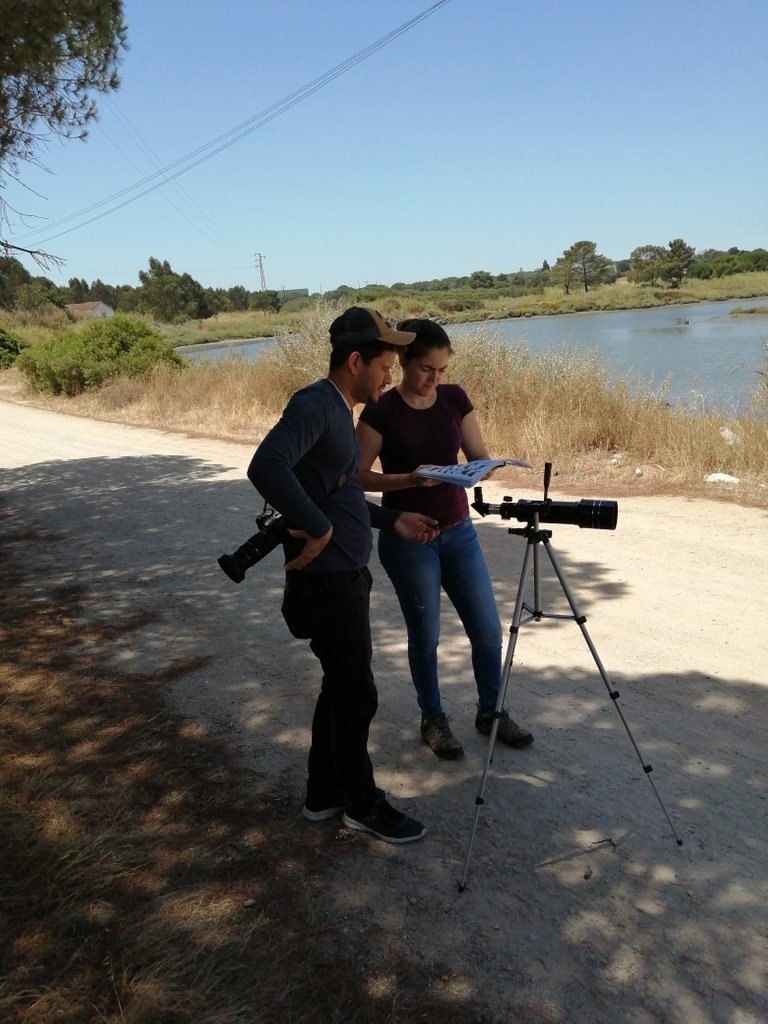 My wife is my assistant, this is a job that I just can't do, so it's normal to see her in many of my posts! The first thing that caught your attention at this point is the ecology of the river, it is a body of water with changes in the tides, when there are low tides it is more possible to get birds than when the tide is high! It is a perfect place for the habitat of many crustaceans and fish, so I would expect many herons, and wagtails! do not observe many flocks, some birds in small groups others solitary! the area was barren and abandoned there were no people living nearby!🤗🤩
Minha esposa é minha assistente, esse é um trabalho que eu simplesmente não consigo fazer, então é normal vê-la em muitos dos meus posts! A primeira coisa que chama a atenção neste ponto é a ecologia do rio, é um corpo d'água com alterações nas marés, quando a maré está baixa é mais possível pegar pássaros do que na maré alta! É um lugar perfeito para o habitat de muitos crustáceos e peixes, então eu esperaria muitas garças e alças! não observe muitos bandos, alguns pássaros em pequenos grupos outros solitários! a área era estéril e abandonada, não havia pessoas morando nas proximidades!😃😃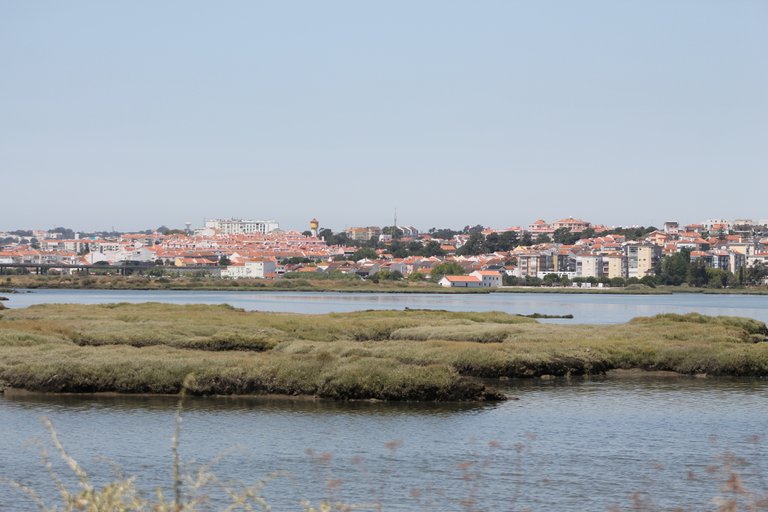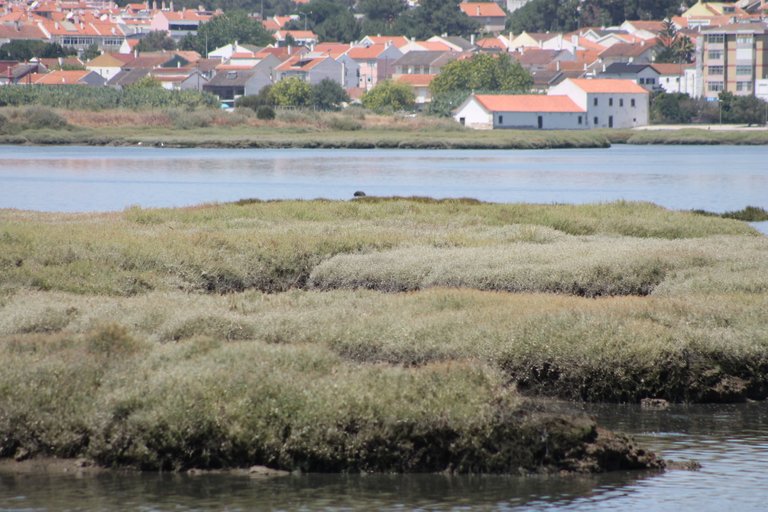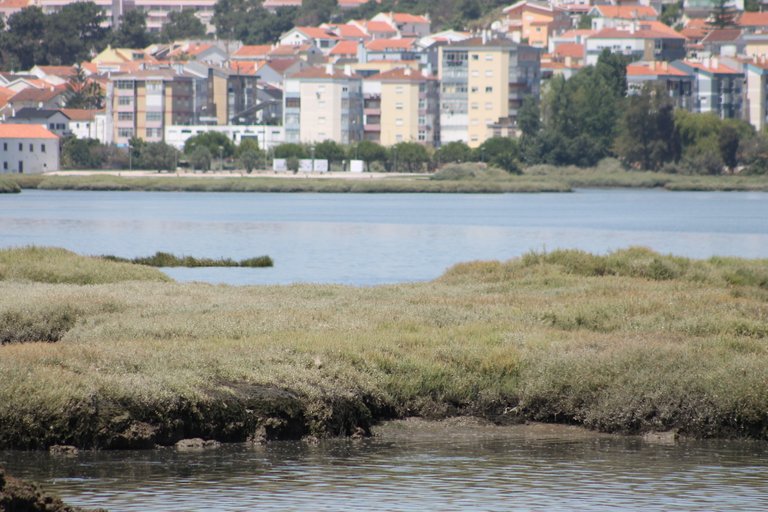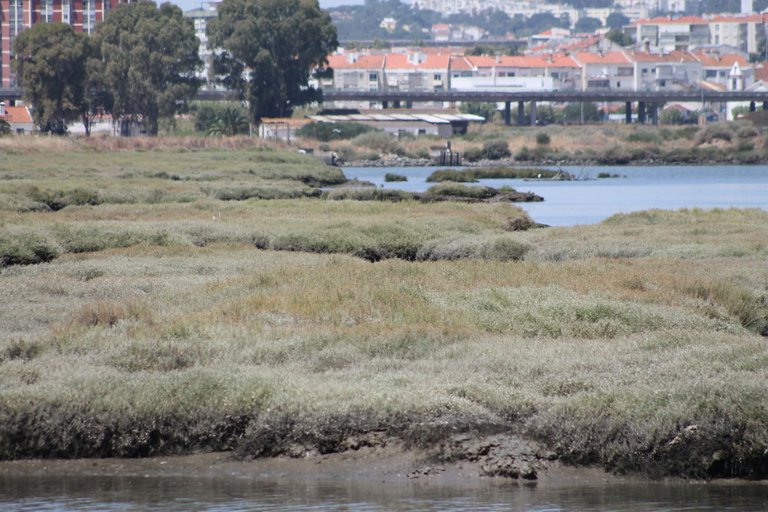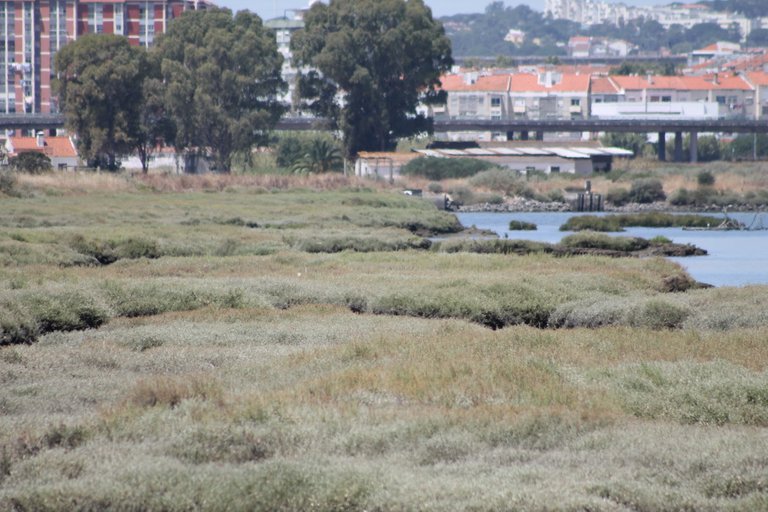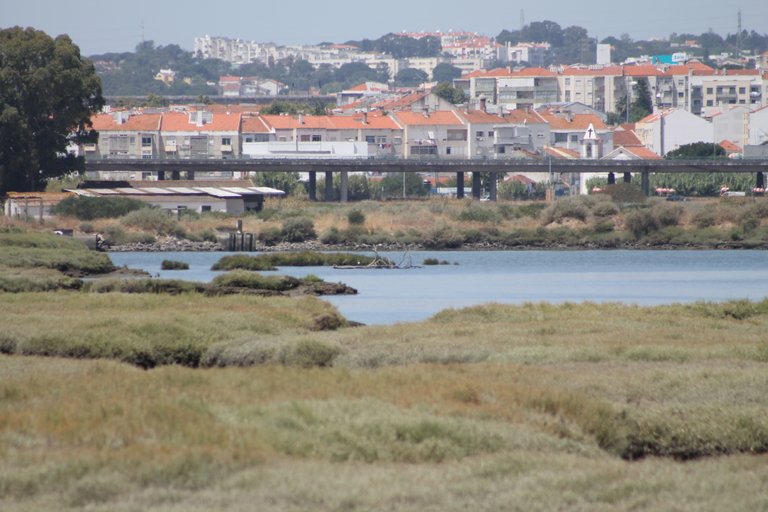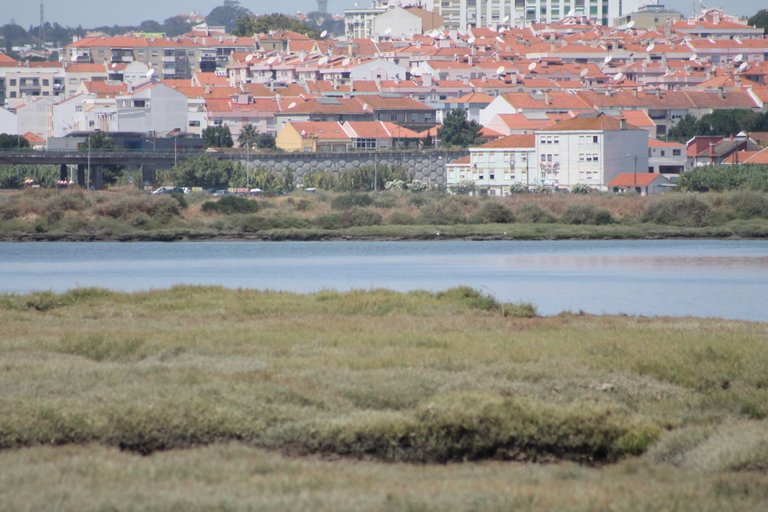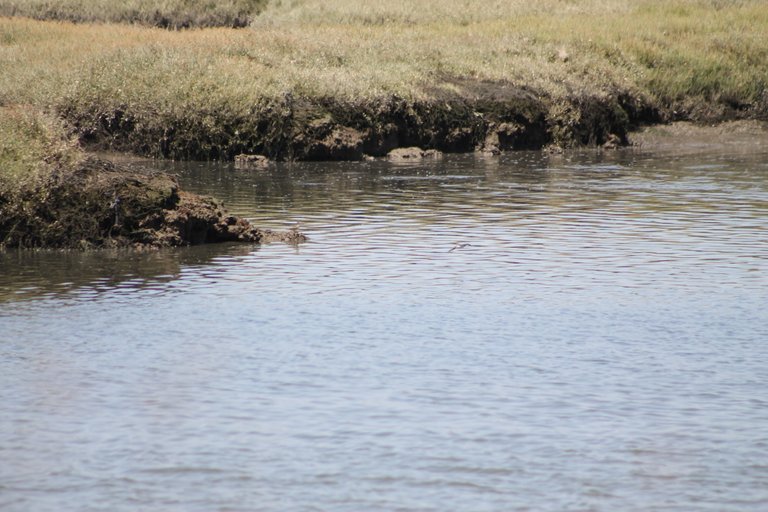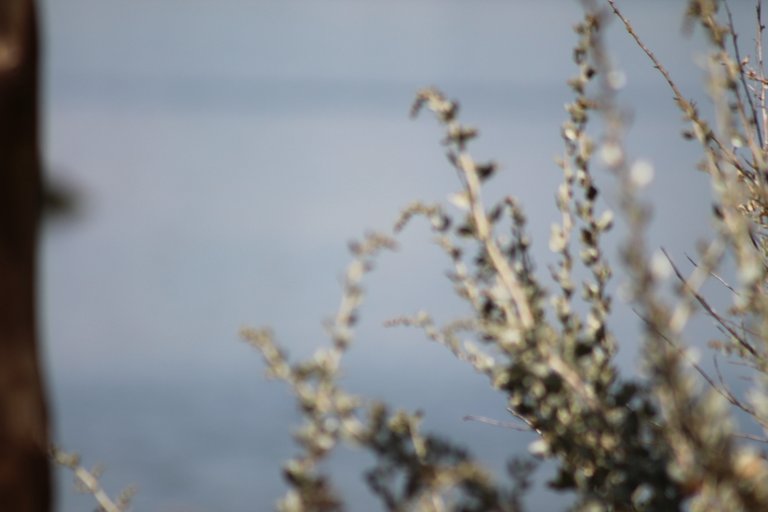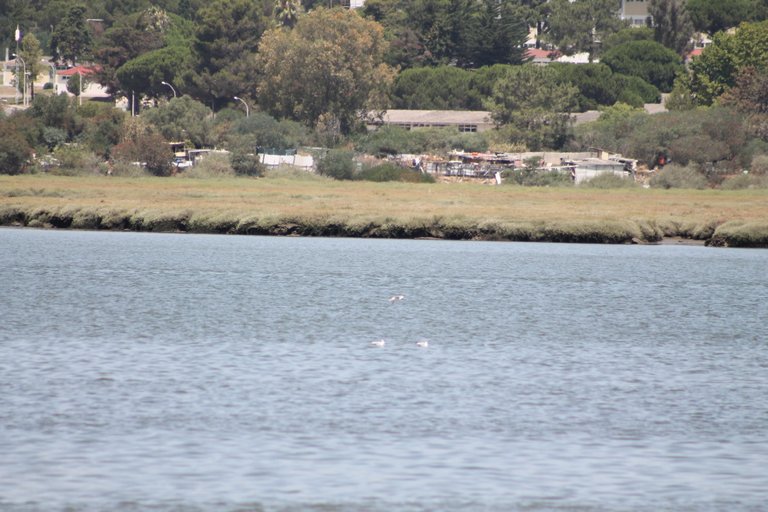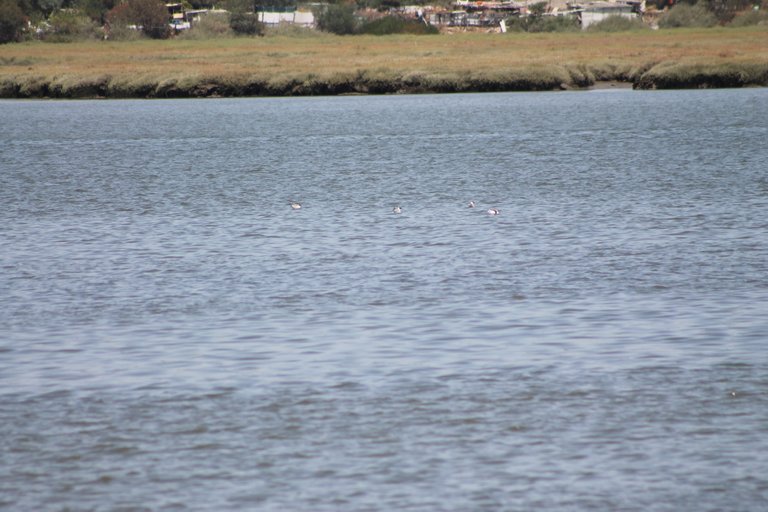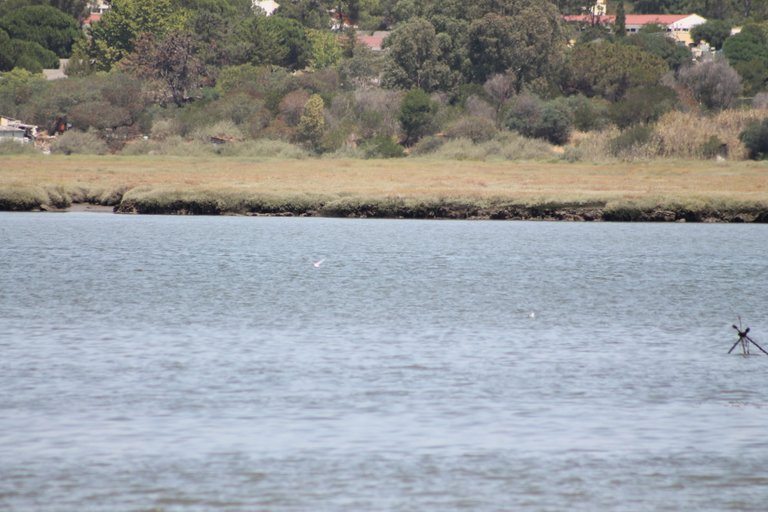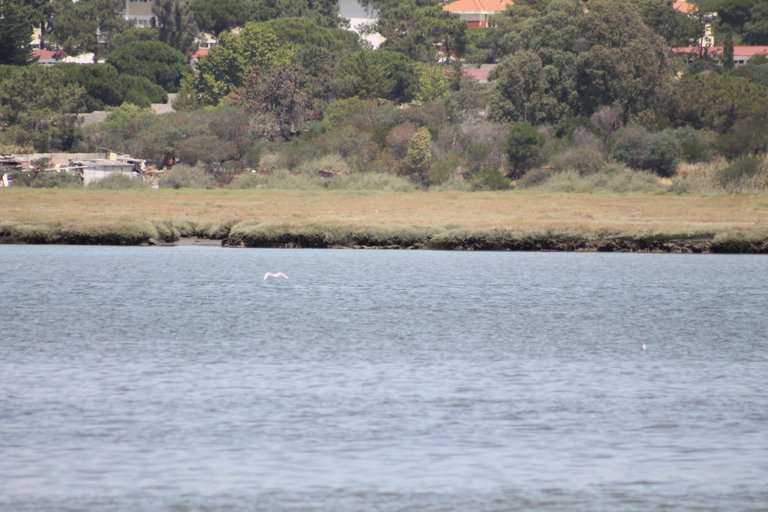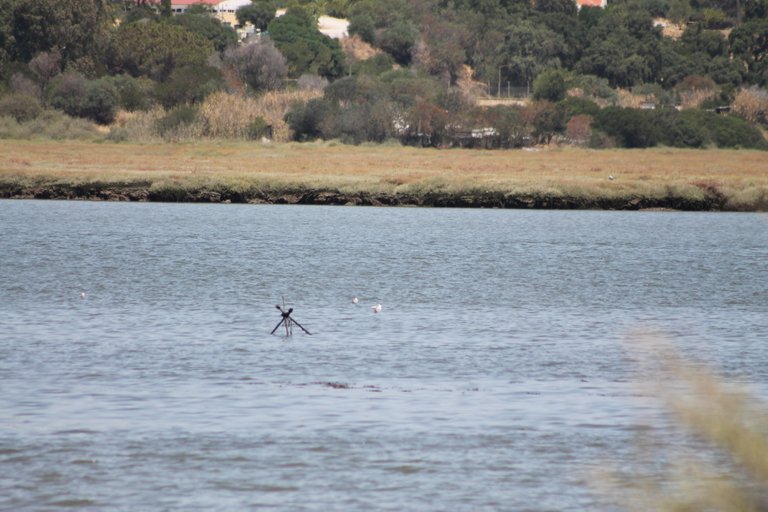 The first species I saw were the ones that I already knew in advance would be here! some gulls and some Ichthyaetus melanocephalus are the famous black-headed gulls! These species live in groups, they are not very territorial so it is normal to see them share territory!😶
As primeiras espécies que vi foram as que eu já sabia de antemão que estariam aqui! algumas gaivotas e alguns Ichthyaetus melanocephalus são as famosas gaivotas de cabeça preta! Estas espécies vivem em grupos, não são muito territoriais, pelo que é normal vê-las partilharem território!🤔😮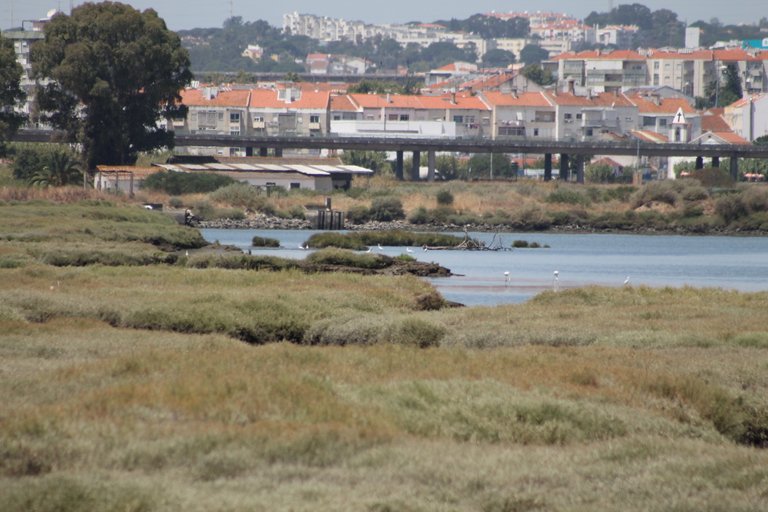 At about 250 meters from point 1 to the bank of the river, observe a small flock of Egretta garzetta. They are the white herons, they are very common in Portugal and we can almost find them in any river, estuary or lake! Due to their diet they take advantage of catching small fish! was to move to another area!🦃🐦🦉🦚
A cerca de 250 metros do ponto 1 até à margem do rio, observe um pequeno bando de Egretta garzetta, são as garças brancas, muito comuns em Portugal e que quase podemos encontrar em qualquer rio, estuário ou lago! Devido à alimentação, aproveitam para apanhar peixes pequenos! era mudar para outra área!🐟🐠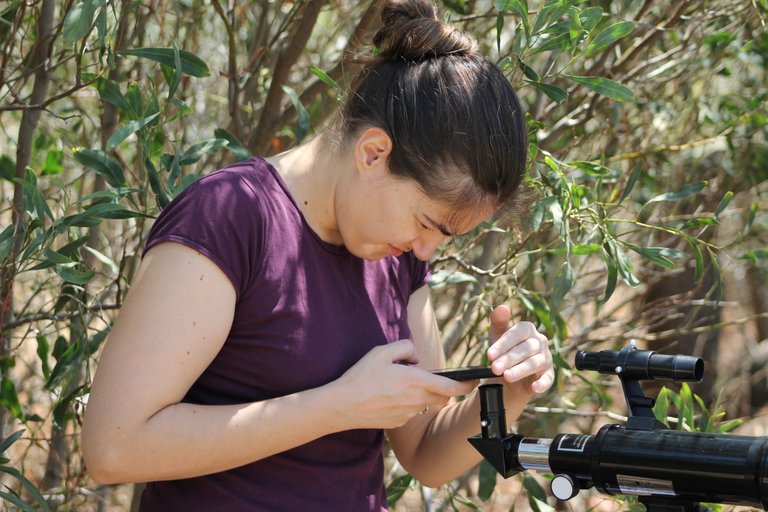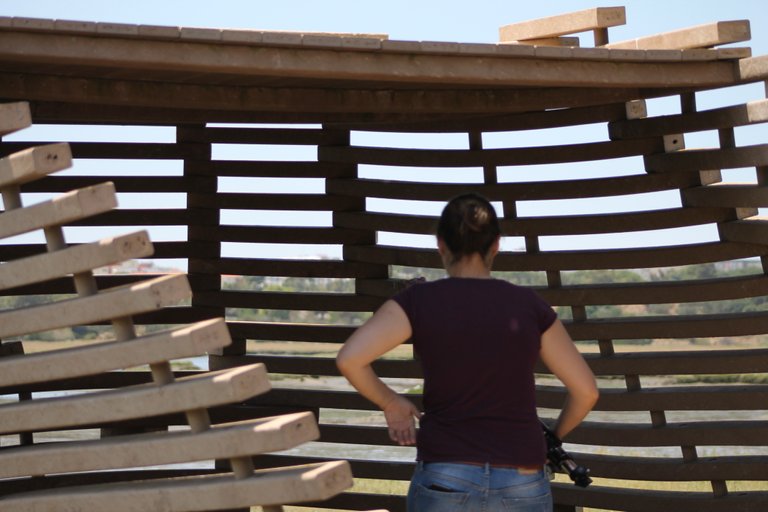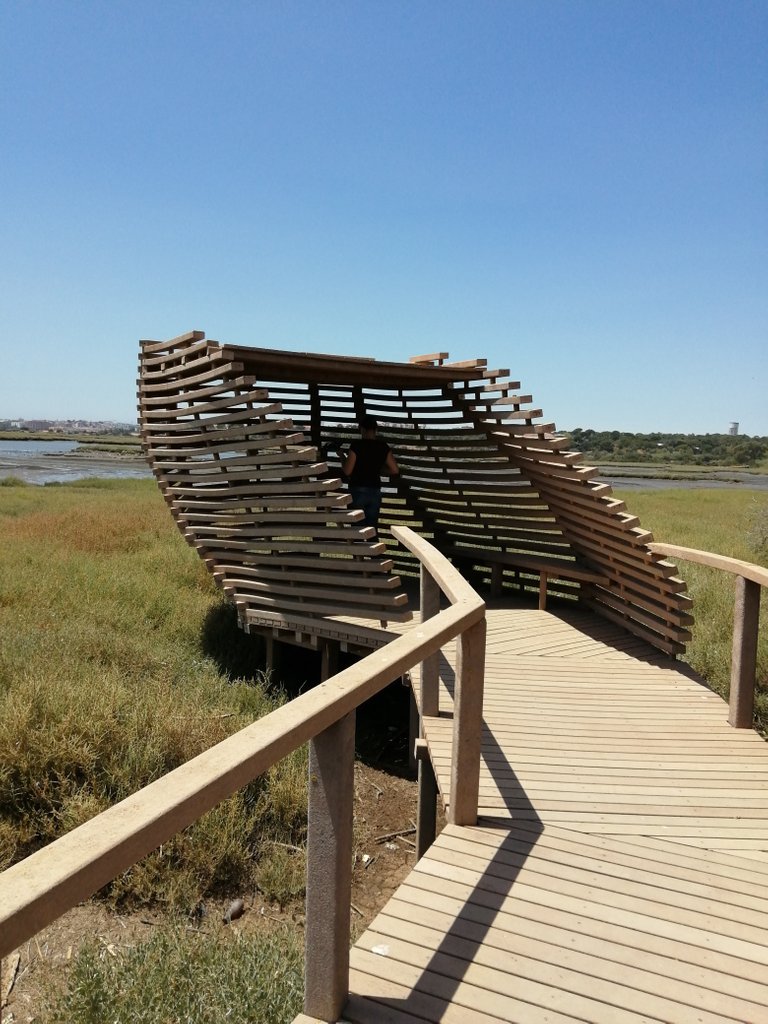 I had high expectations for having moved from place to place in search of the famous flamengo, this area had very different characteristics, it was in front of a beach, so there was a lot of anthropogenic intervention, more contamination, when we go to carry out bird watching in contaminated areas it is common see opportunistic species, and a great example of this is seagulls! this area is much richer in terms of biodiversity!🙂🤔
Eu tinha muita expectativa de ter me mudado de um lugar para outro em busca do famoso flamengo, essa área tinha características bem diferentes, era em frente a uma praia, então teve muita intervenção antrópica, mais contaminação, quando vamos carregar a observação de pássaros em áreas contaminadas é comum ver espécies oportunistas, e um grande exemplo disso são as gaivotas! esta área é muito mais rica em termos de biodiversidade!👨‍🎓👨‍🏫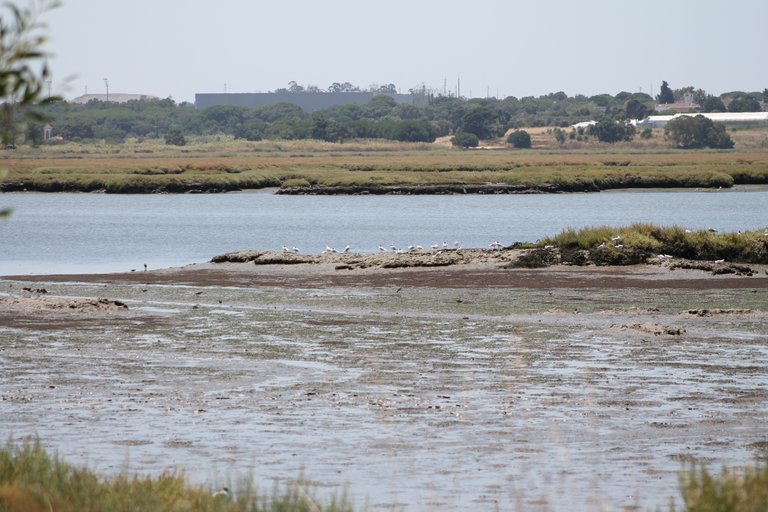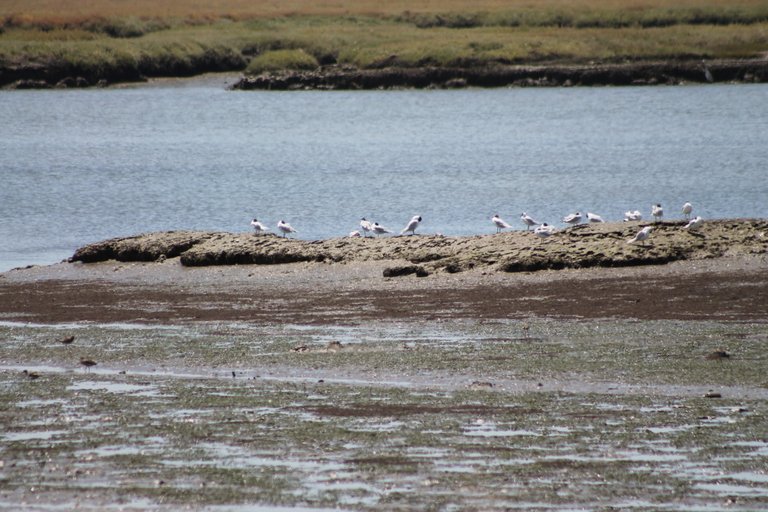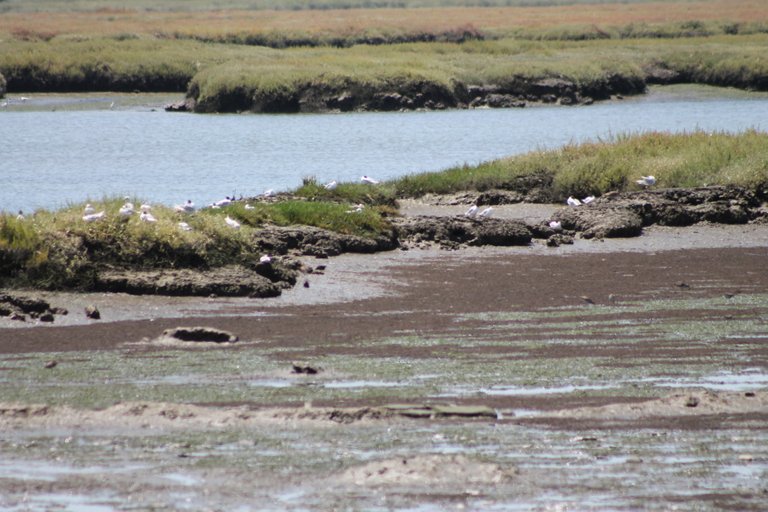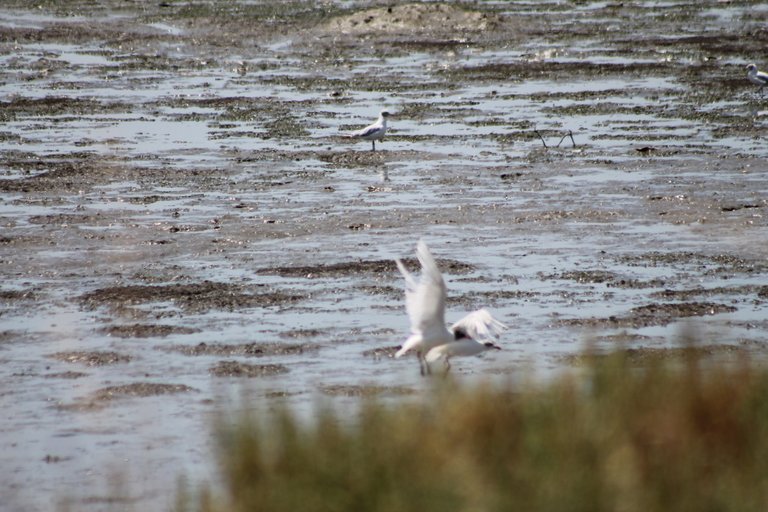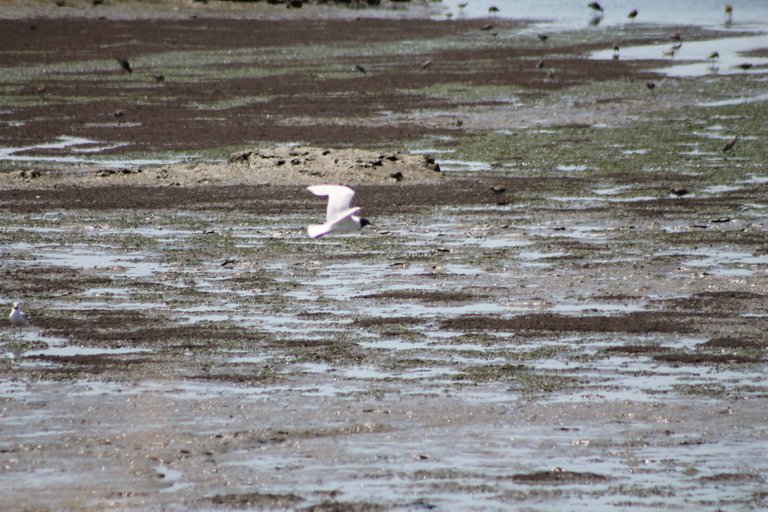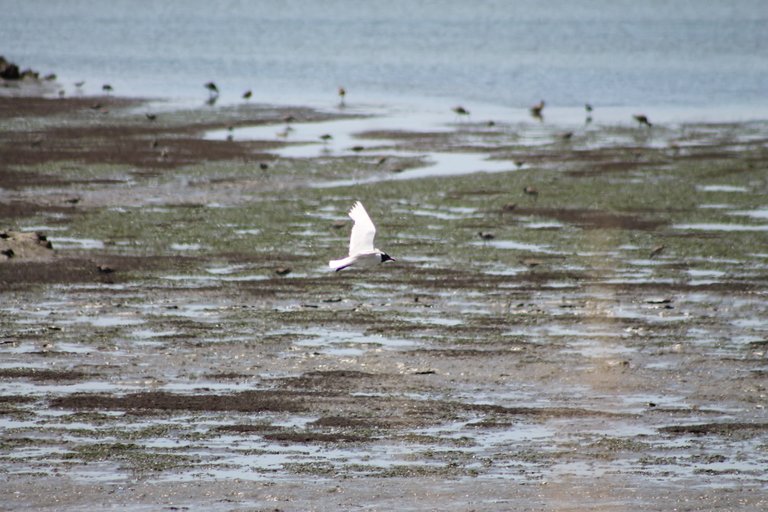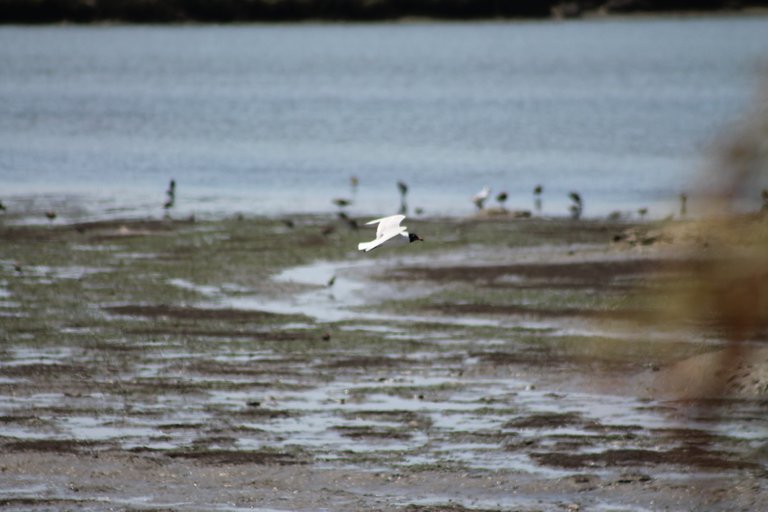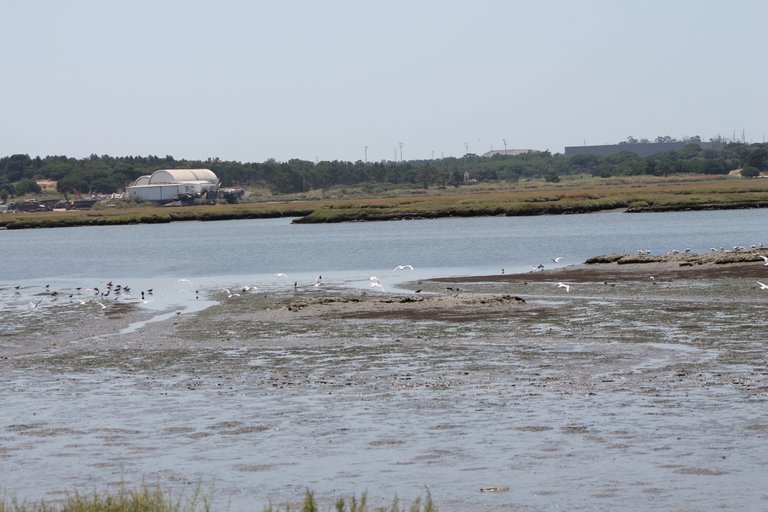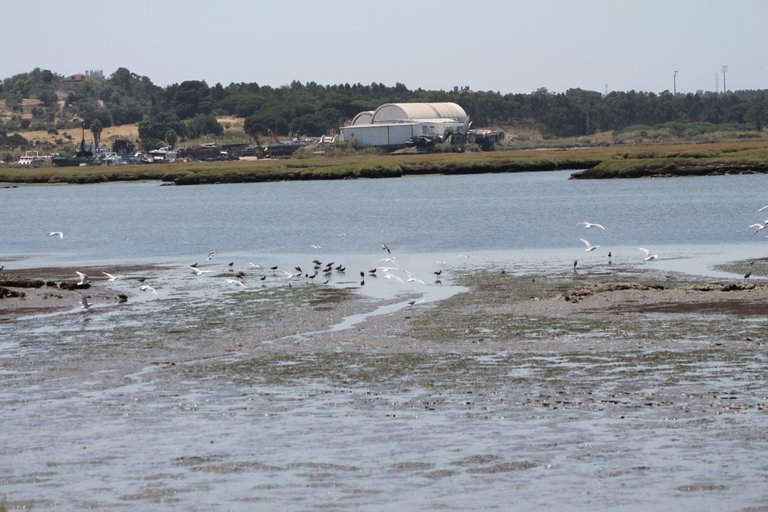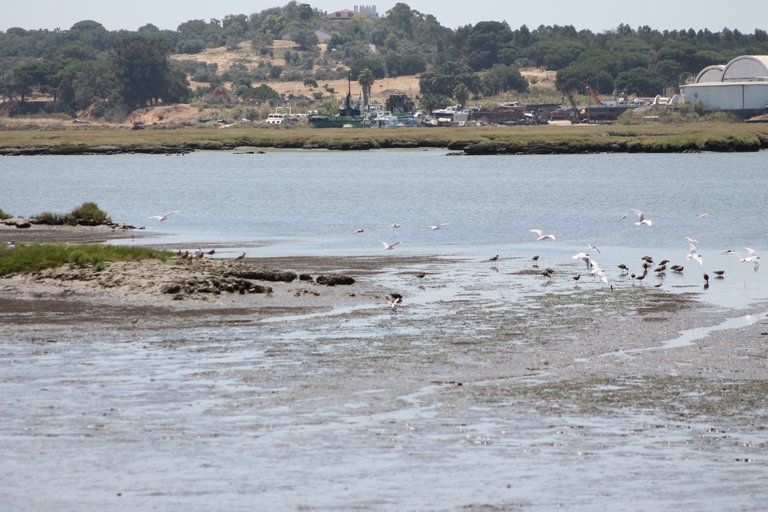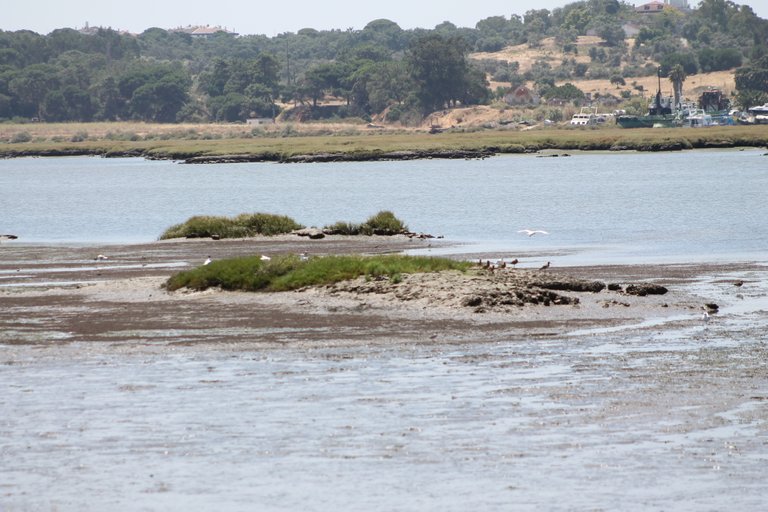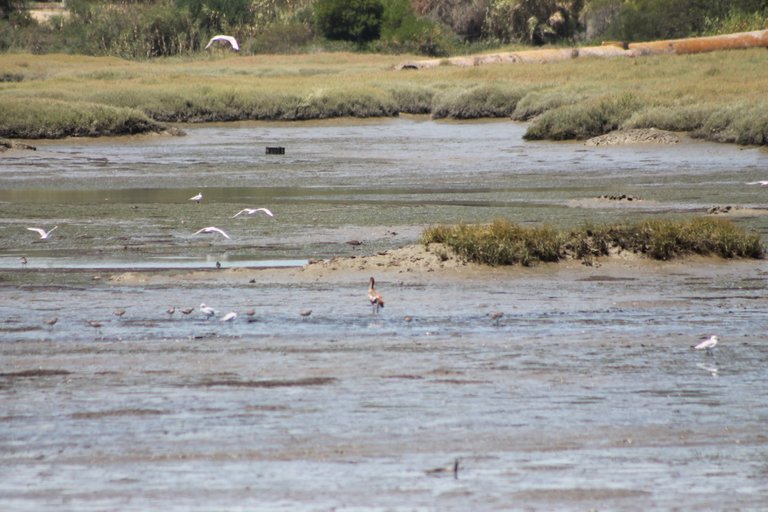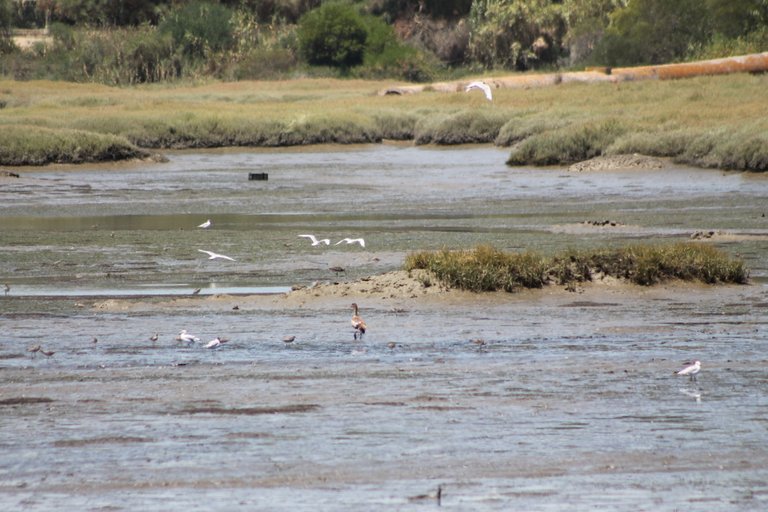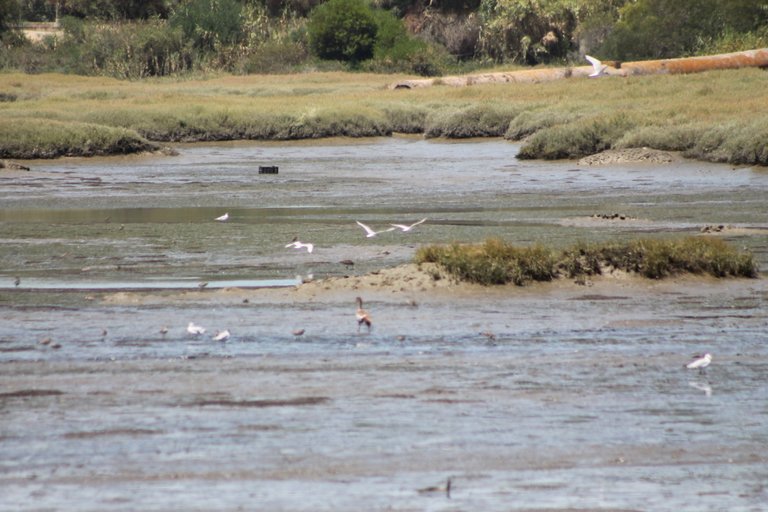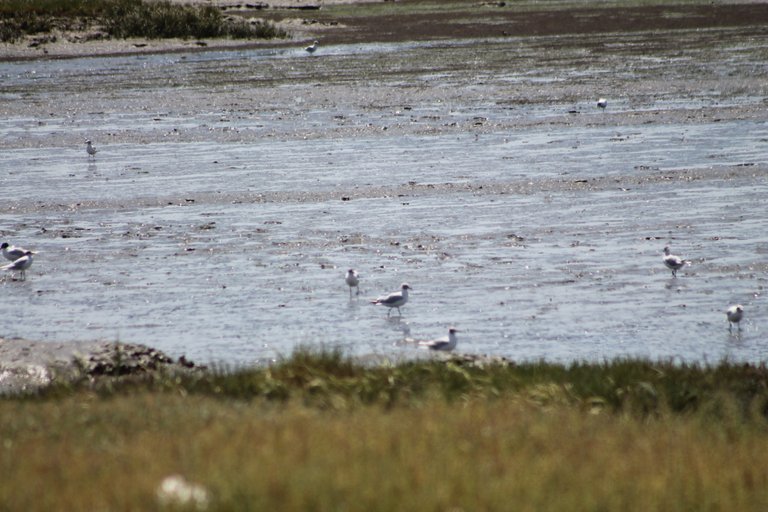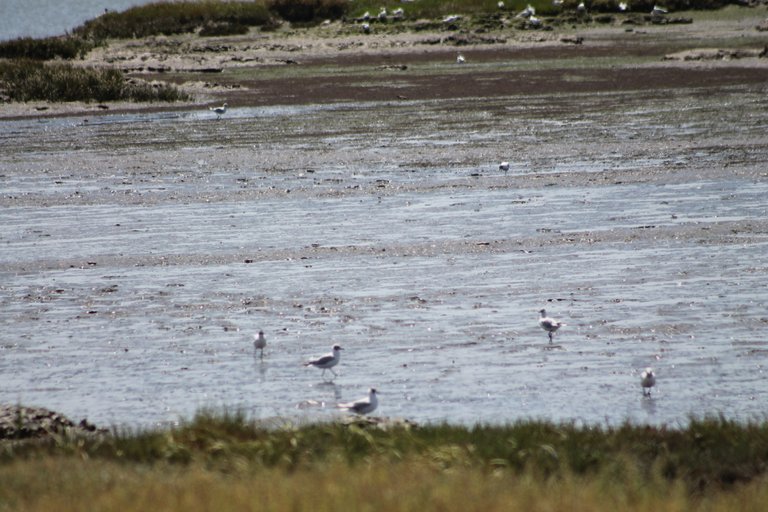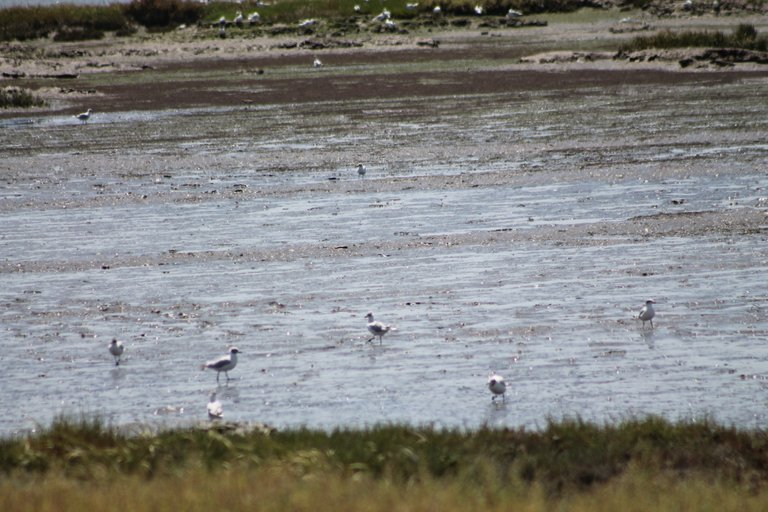 While in my first stop I only saw two species, already here at 150 meters I observed some species of the Anatidae family (ducks), large agglomerations of Laridae (seagulls) at much more distance Ardeidae (Herons), I was surprised to see here Ciconia ciconia ( Storks) because this species is indicative of contaminated bodies of water! *"Jaime Garzia Martin, (2021) tells us:" It is being affected not only by climate change, but also by the constant presence of food*. The increase in food is due to the proliferation of garbage dumps and landfills and rice fields. The author in this scientific publication supports what I already knew from my old experience, such as storks stop migrating due to the proliferation of food that pollution leaves this over time affects the migratory cycle of the species! (
https://www.vidasostenible.org/por-que-las-ciguenas-han-dejado-de-migrar/
)😶
Enquanto na minha primeira parada vi apenas duas espécies, já aqui a 150 metros observei algumas espécies da família Anatidae (patos), grandes aglomerações de Laridae (gaivotas) a muito mais distância Ardeidae (garças), fiquei surpreso ao ver aqui Ciconia ciconia (cegonhas) porque esta espécie é indicativa de corpos d'água contaminados! "Jaime Garzia Martin, (2021) nos diz:" Está sendo afetado não só pelas mudanças climáticas, mas também pela presença constante de alimentos. O aumento de alimentos deve-se à proliferação de lixões e aterros sanitários e arrozais. "O autor nesta publicação científica corrobora o que já sabia da minha experiência anterior, como as cegonhas param de migrar devido à proliferação de alimentos que a poluição deixa este com o tempo afeta o ciclo migratório da espécie!😮😮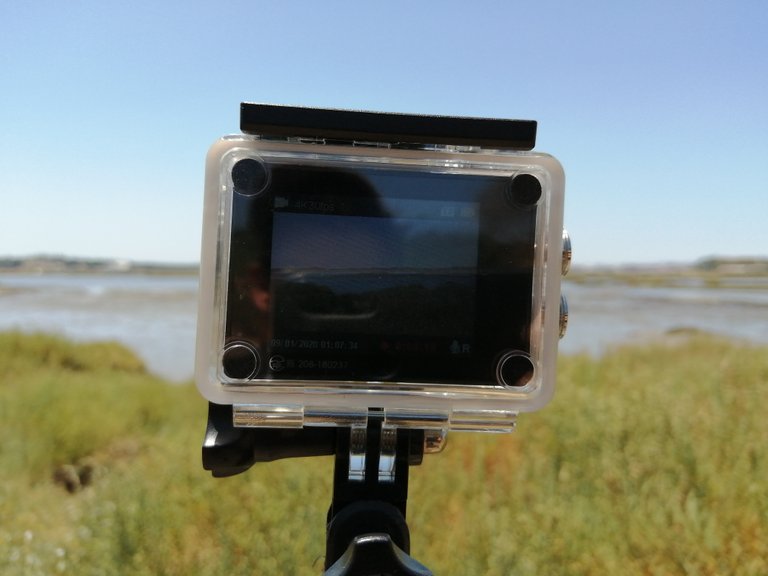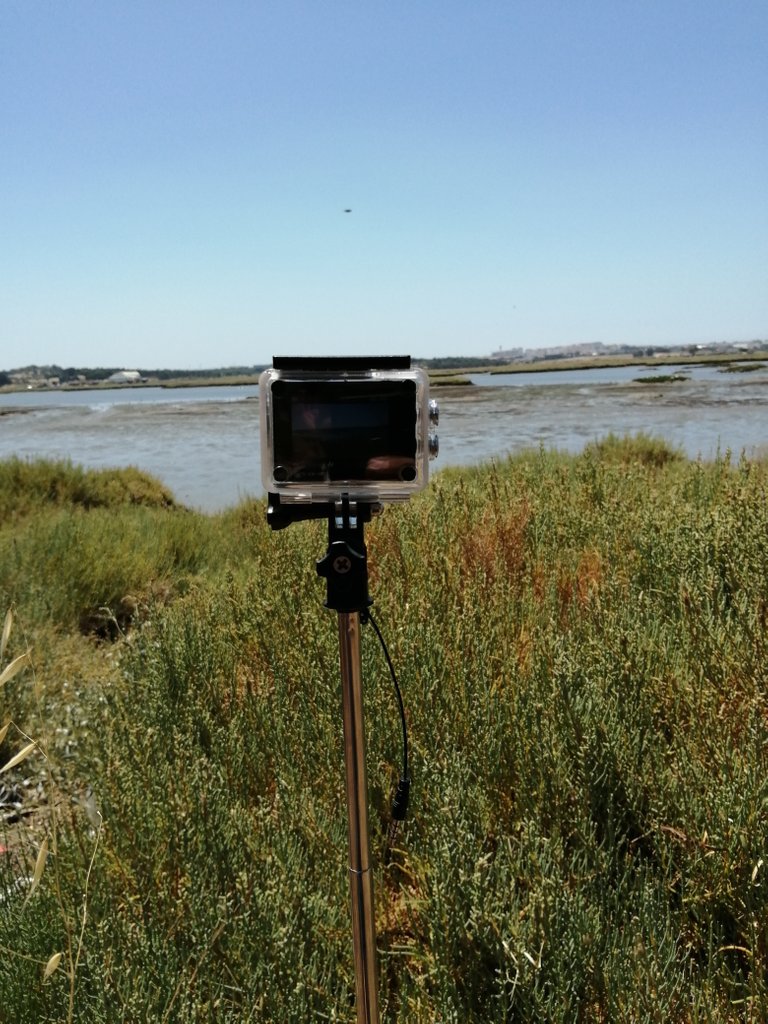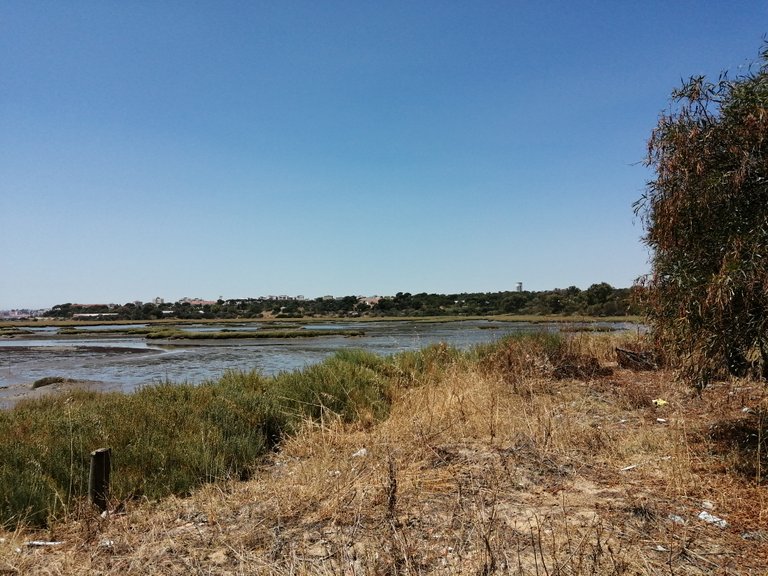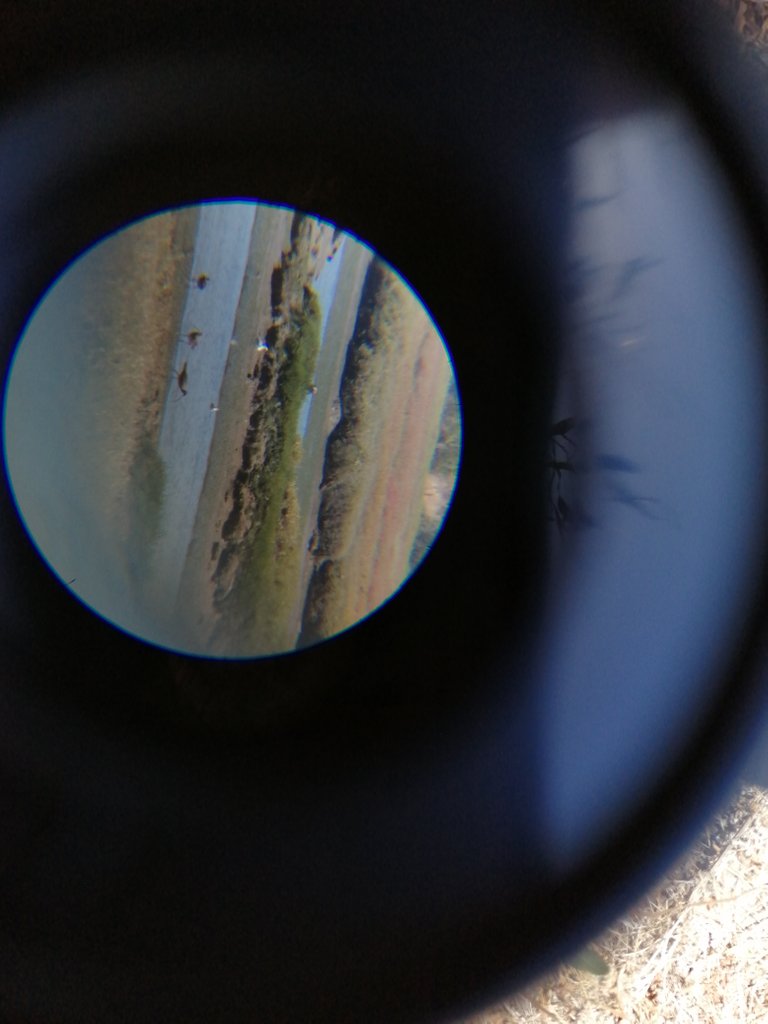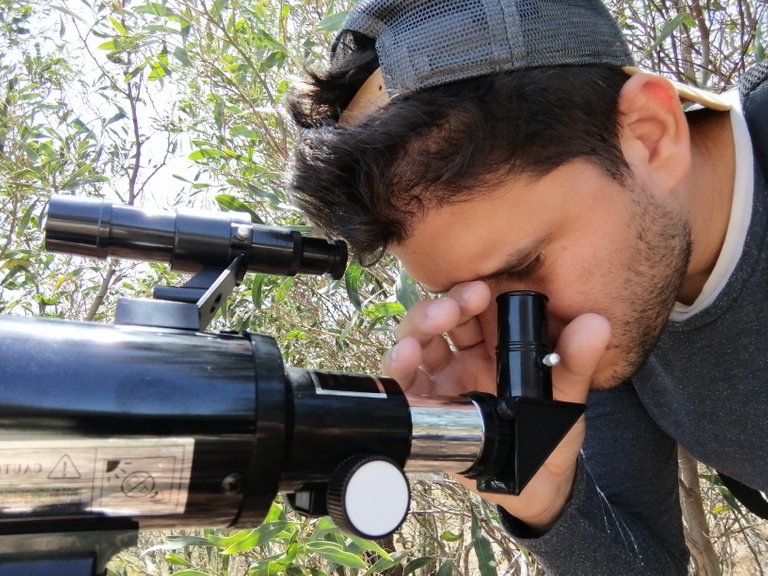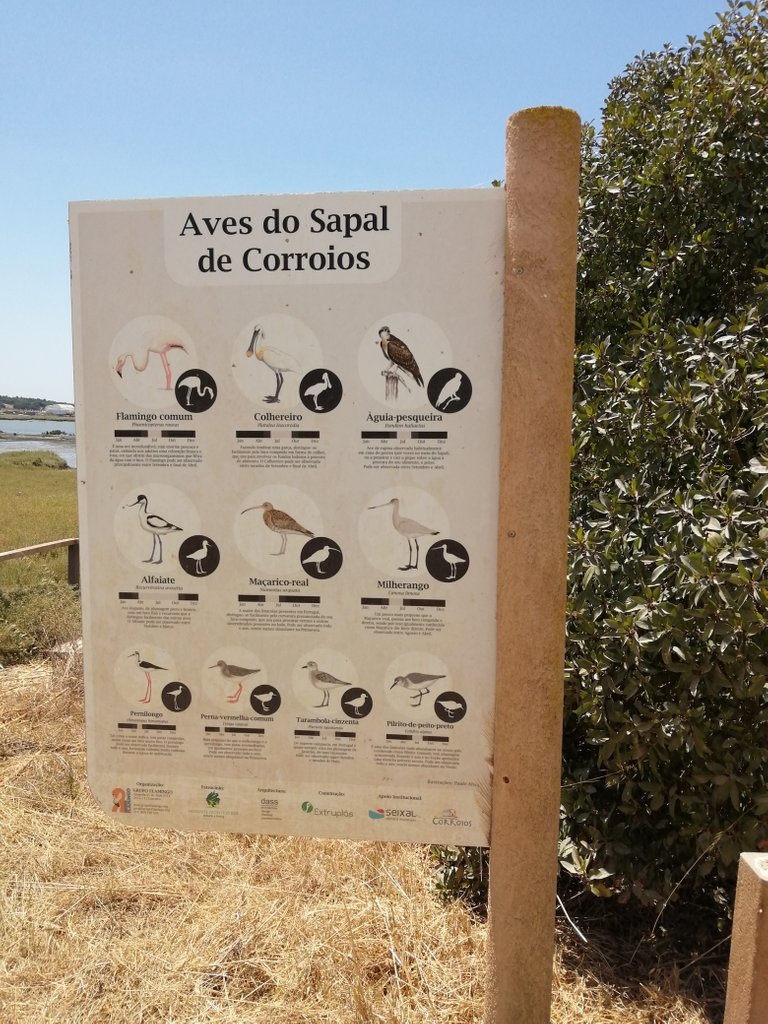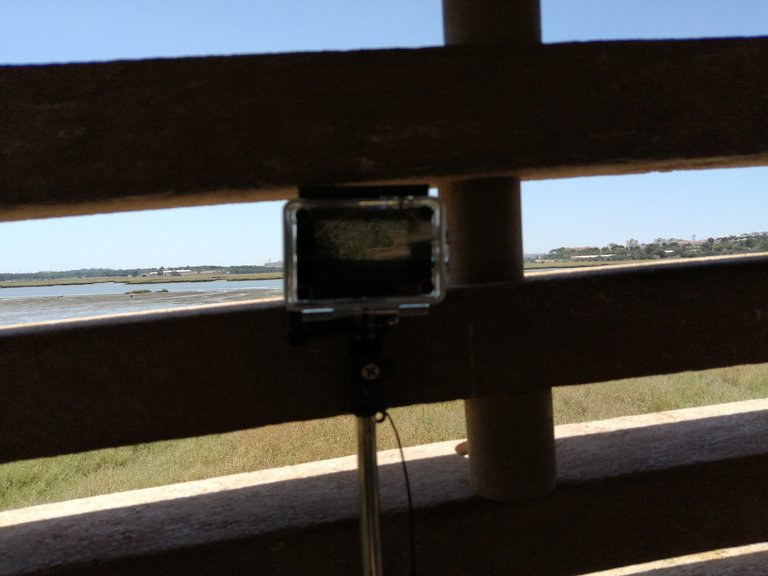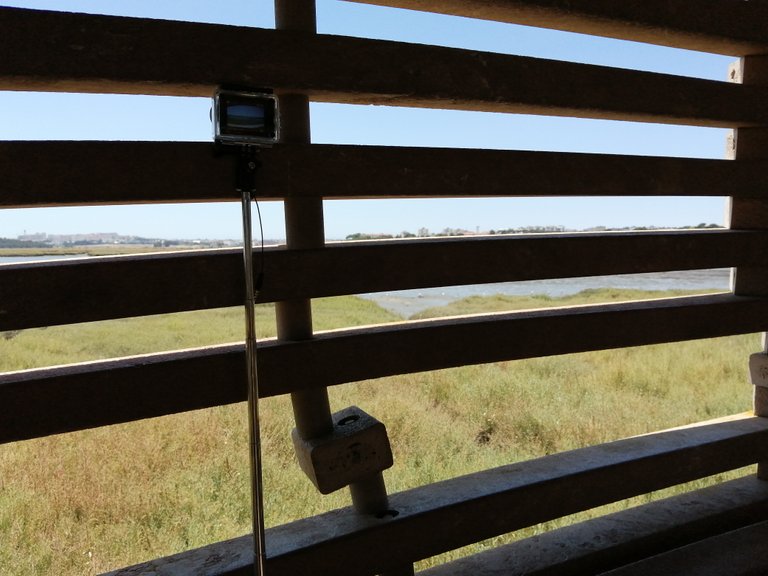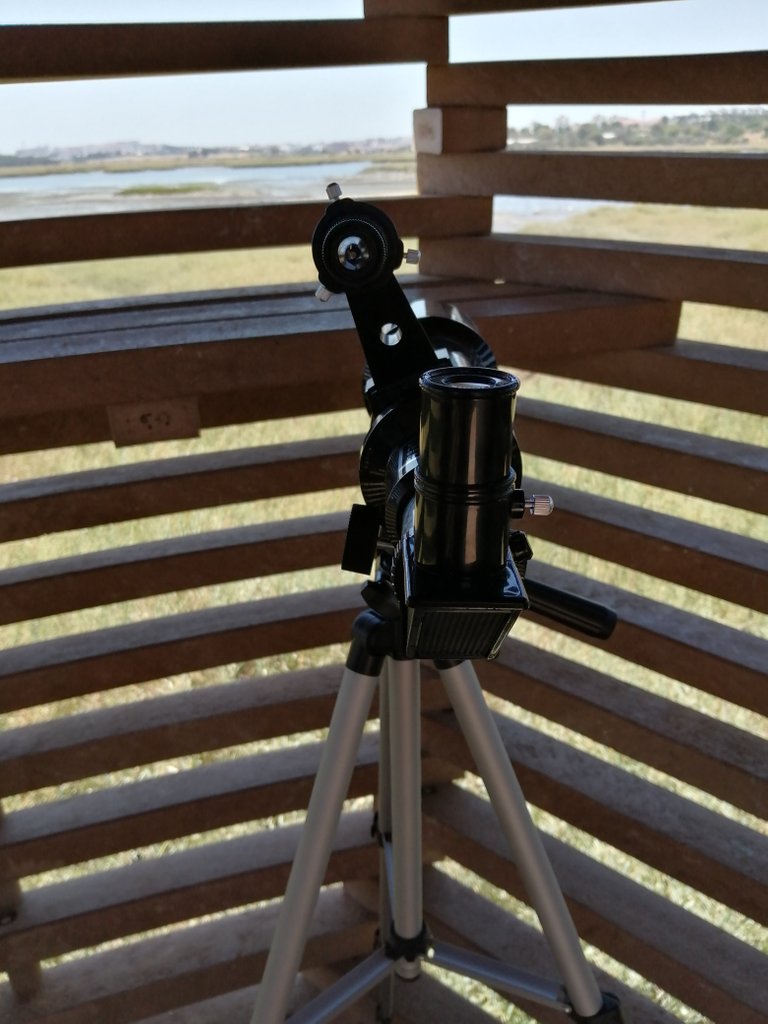 As here I observed a greater biodiversity, I decided to make a small observation post (to settle down for a few hours) to expand my number of records! I placed my portable camera to record everything I observed, it was a great experience to see many flocks of birds of different species sharing the same area, with the exception of the herons that were isolated, by nature they are very territorial species, among themselves they do not share their feeding territory! I already have many records of white herons attacking each other so as not to share ground!😁😁
Como aqui observei uma biodiversidade maior, resolvi fazer um pequeno posto de observação (para me acomodar por algumas horas) para ampliar meu número de registros! Coloquei minha câmera portátil para registrar tudo o que observei, foi uma ótima experiência ver muitos bandos de pássaros de diferentes espécies compartilhando a mesma área, exceto pelas garças que ficavam isoladas, por natureza são espécies muito territoriais, entre si fazem não compartilham seu território de alimentação! Já tenho muitos registros de garças brancas se atacando para não dividir terreno!🤩🤩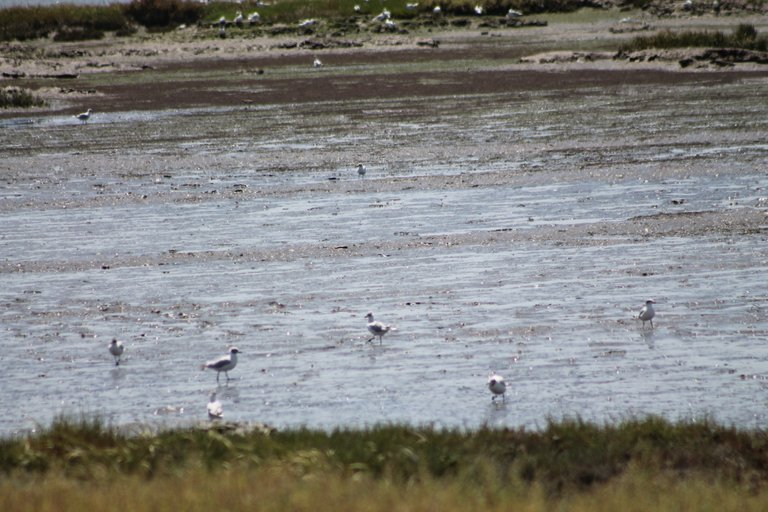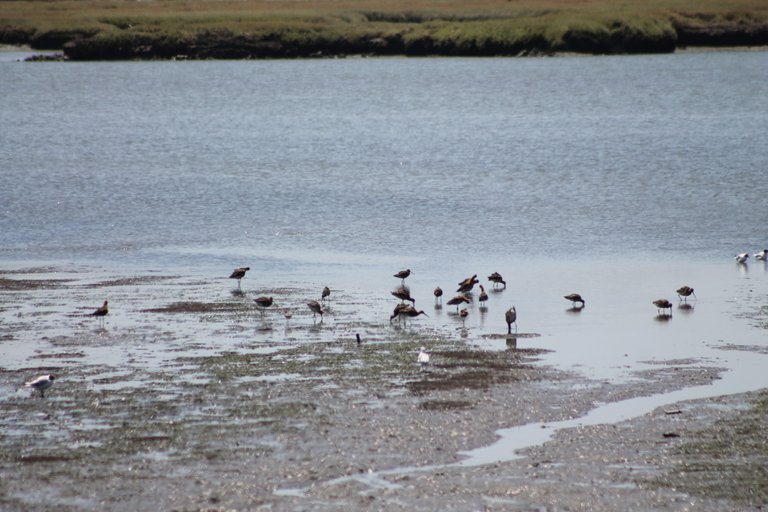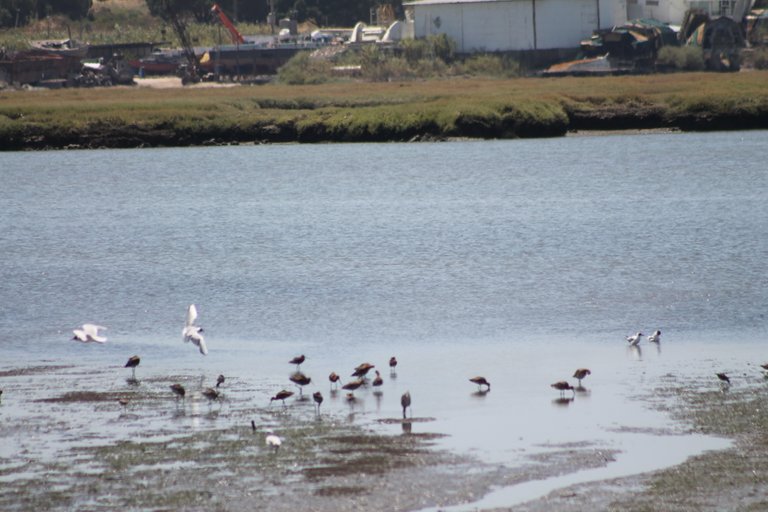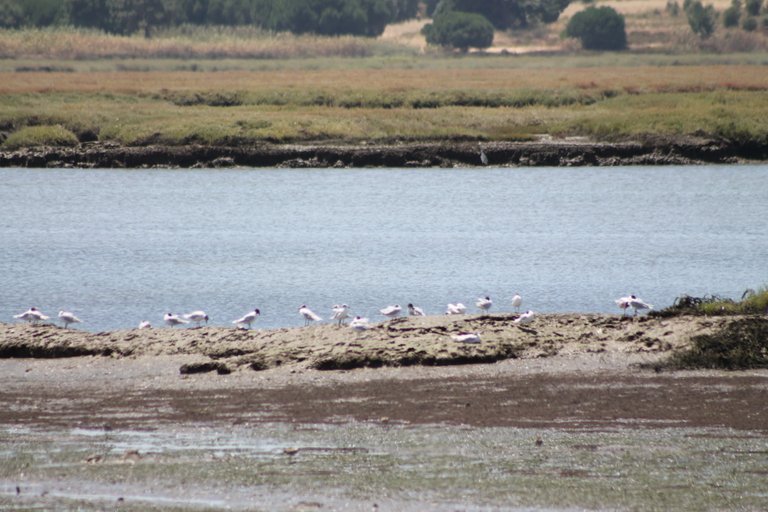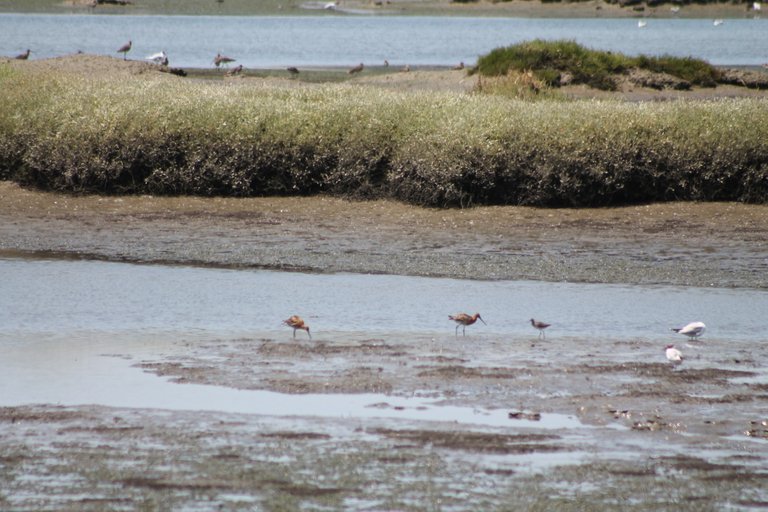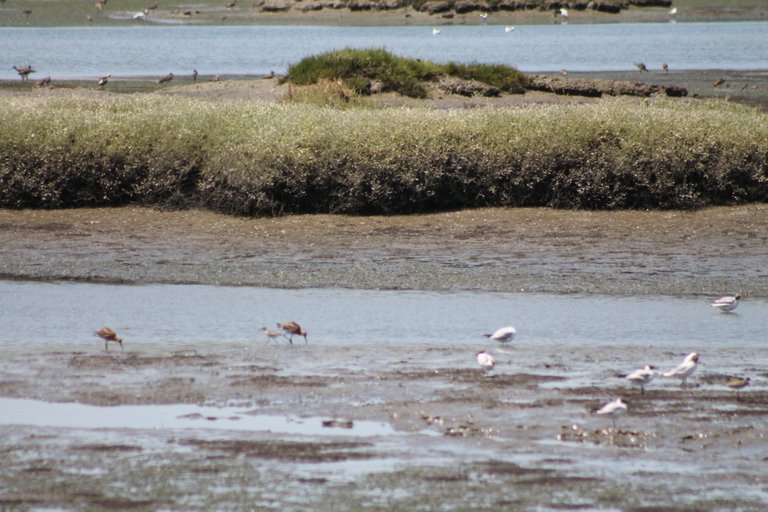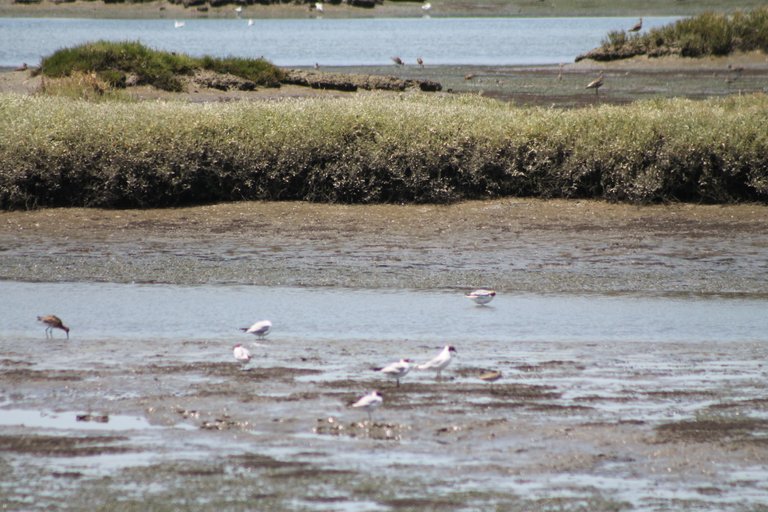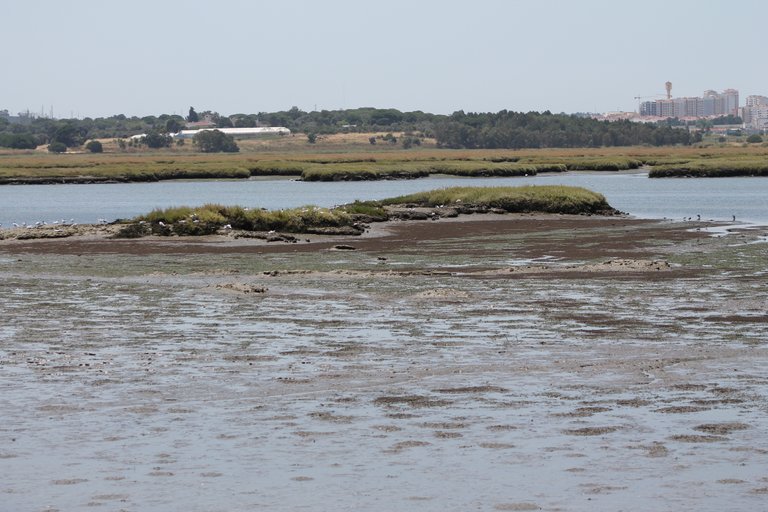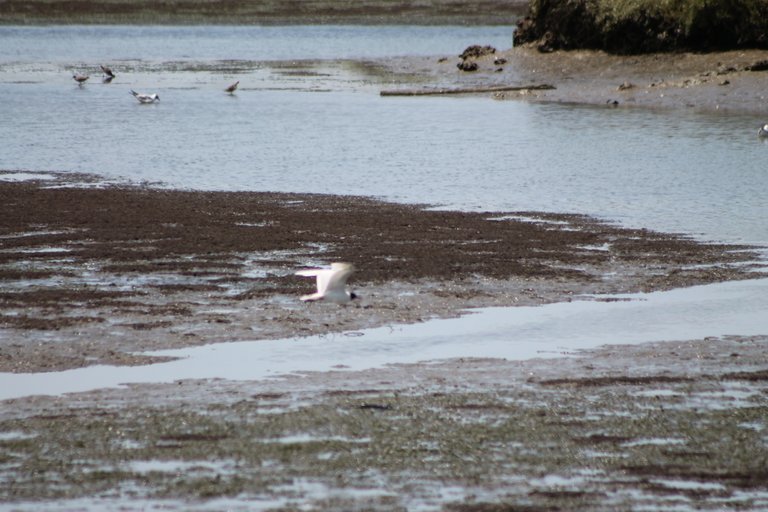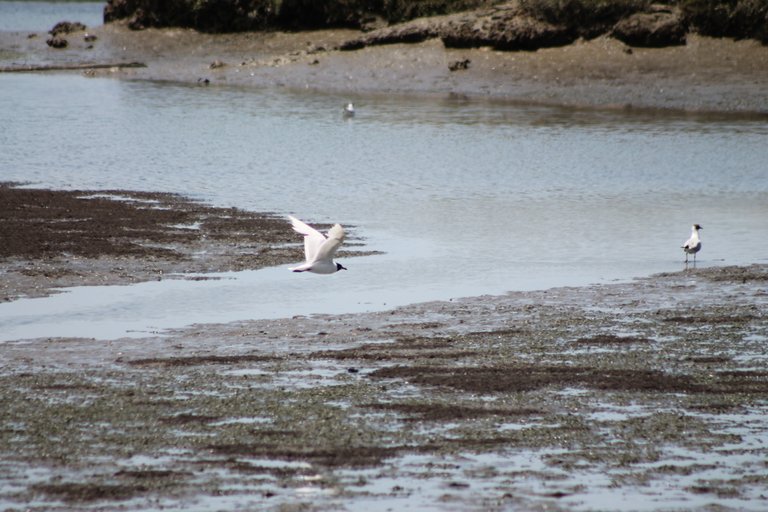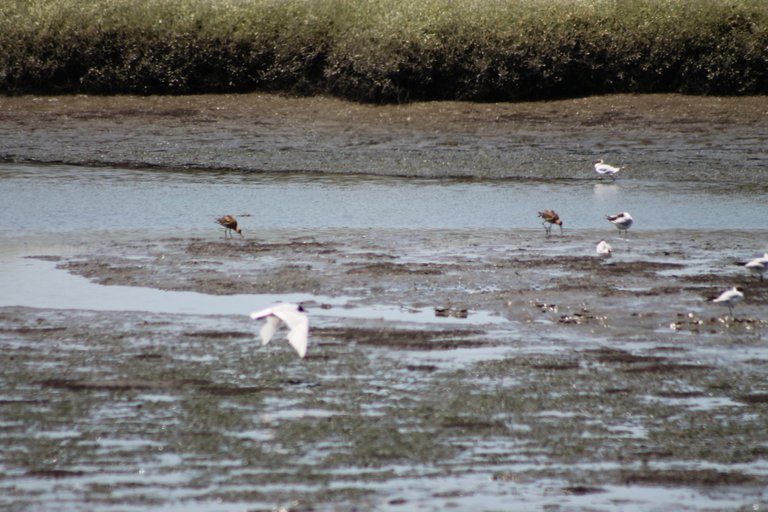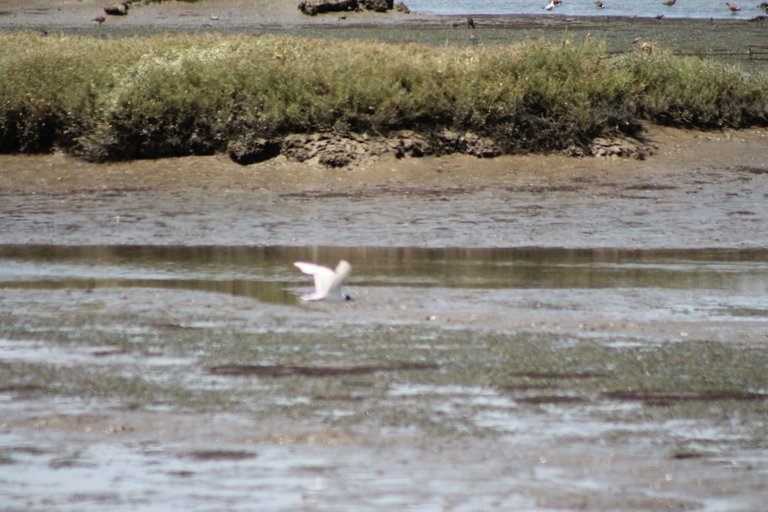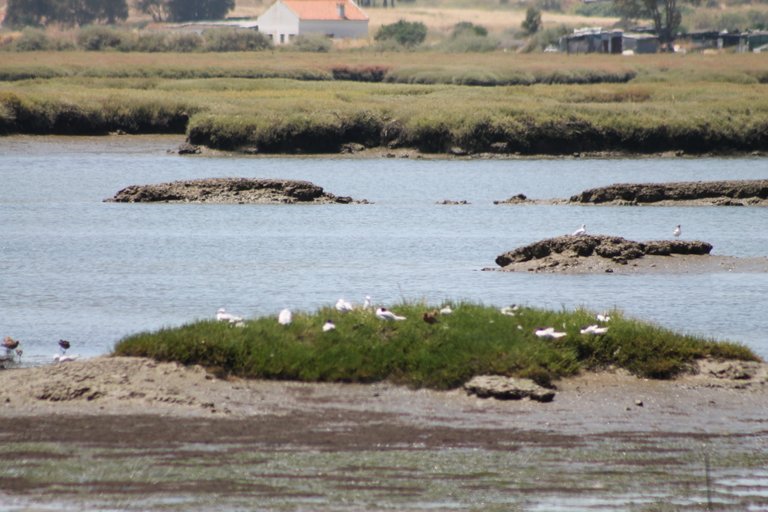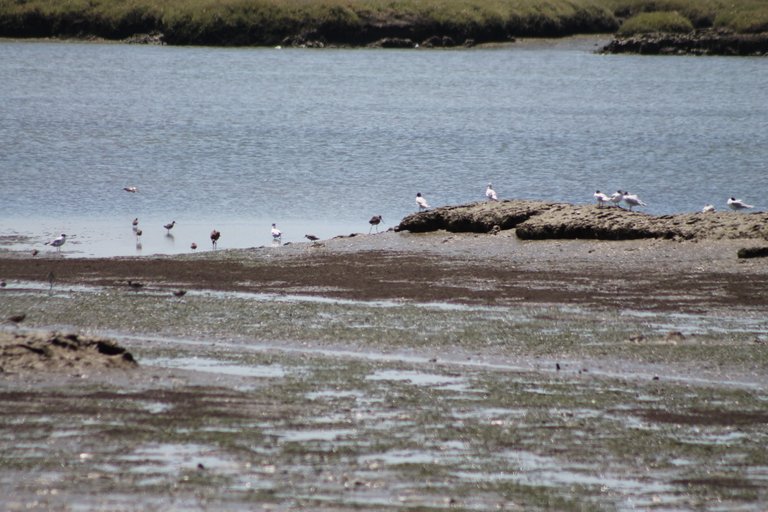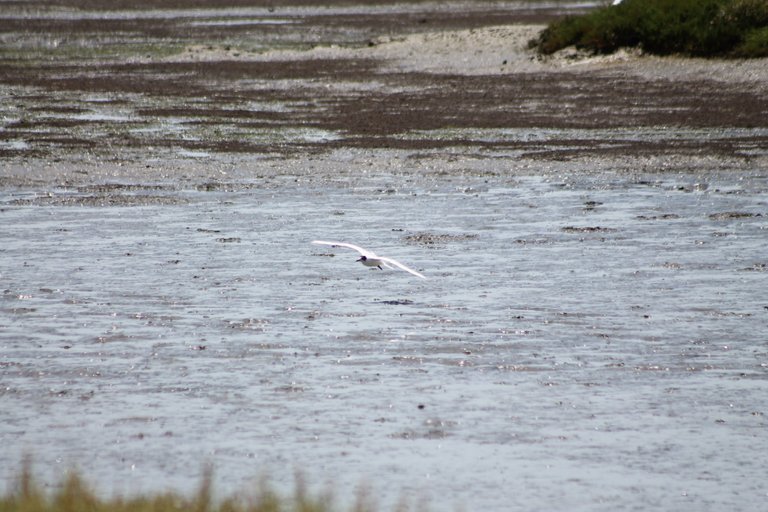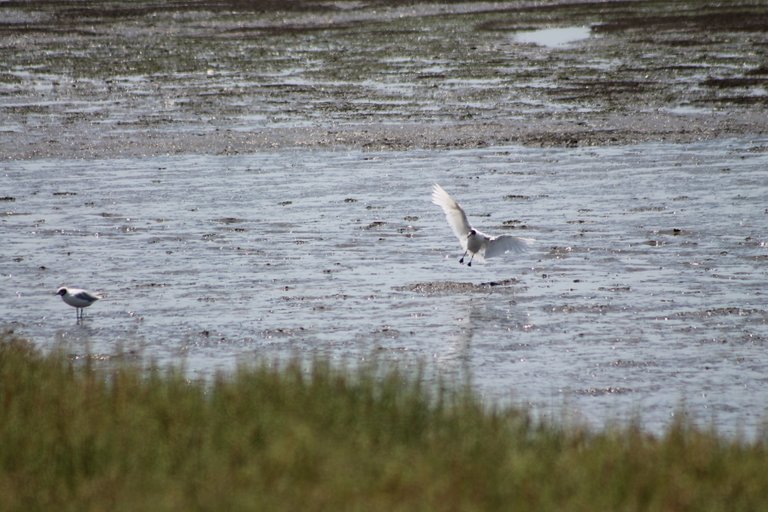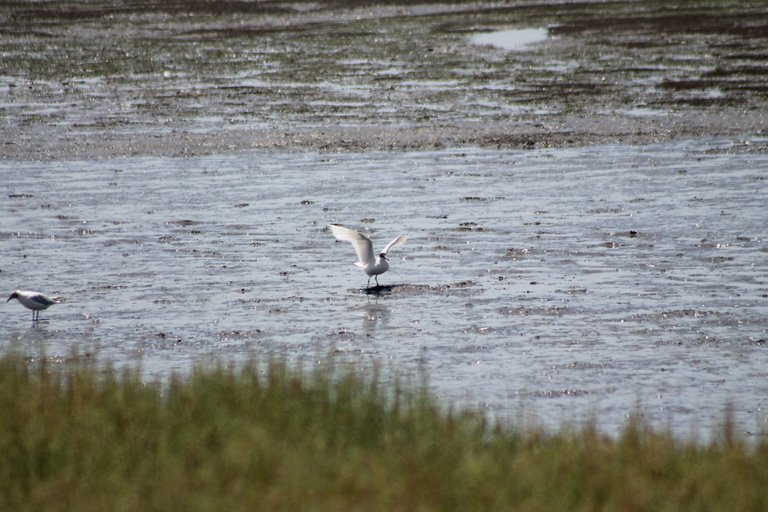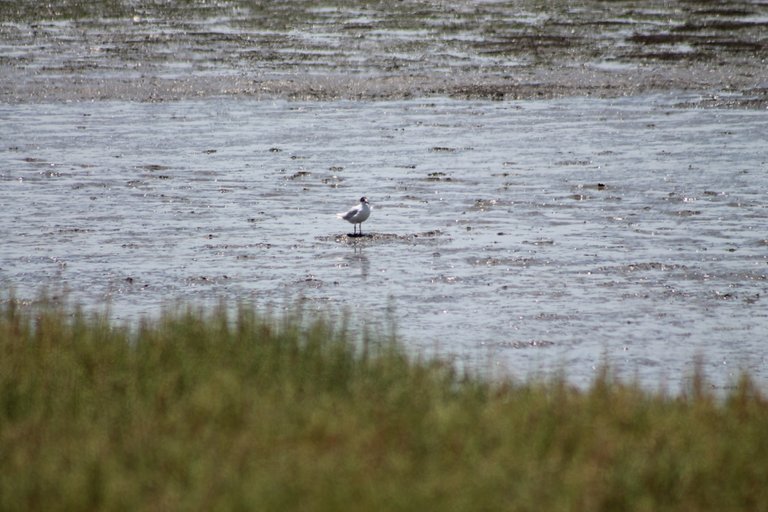 I saw a large population of the species (Limosa limosa) belonging to the Scolopacidae family, it is a wetland bird whose beak has evolved to capture small crustaceans in areas with dense and humid sand, it is permanent resident in Portugal and it can be verified what the scientific reference and to register it outside the migratory season! remember that we are in July so in cold countries it is summer, at this time the migratory ones reproduce and come here is in winter!😊😊
Vi uma grande população da espécie (Limosa limosa) pertencente à família Scolopacidae, é uma ave de zona húmida cujo bico evoluiu para capturar pequenos crustáceos em zonas de areia densa e húmida, é residente permanente em Portugal e pode-se verificar qual a referência científica e registrá-la fora da época migratória! lembre-se que estamos em julho então nos países frios é verão, nessa época os migratórios se reproduzem e vêm aqui é no inverno!😮😮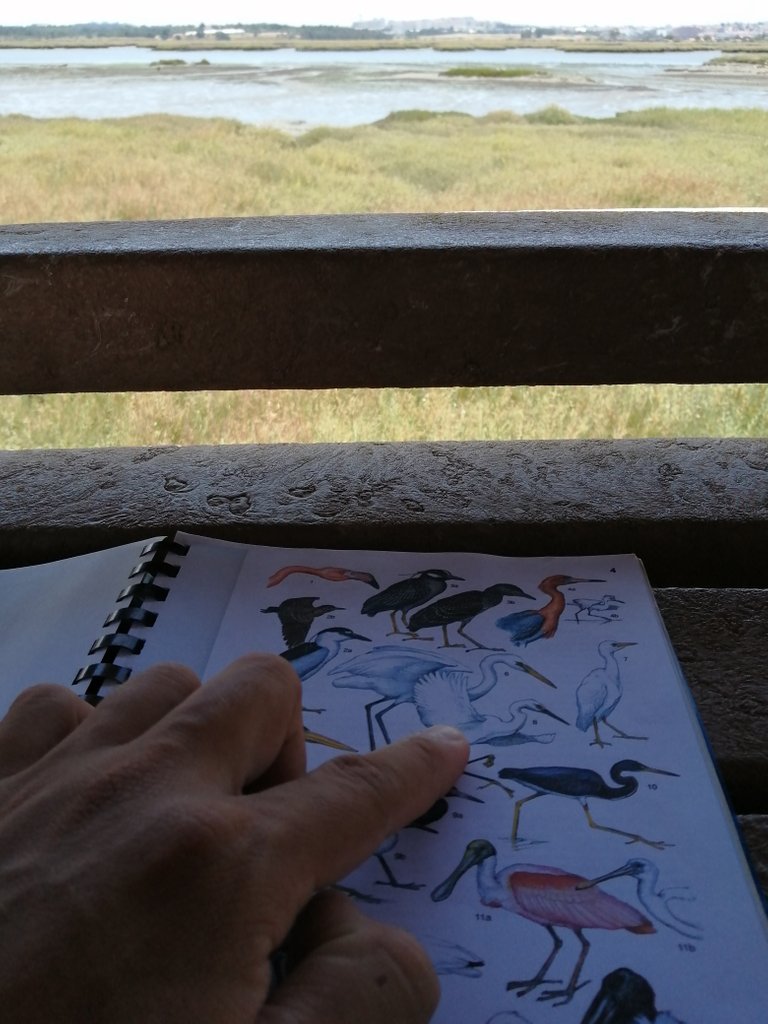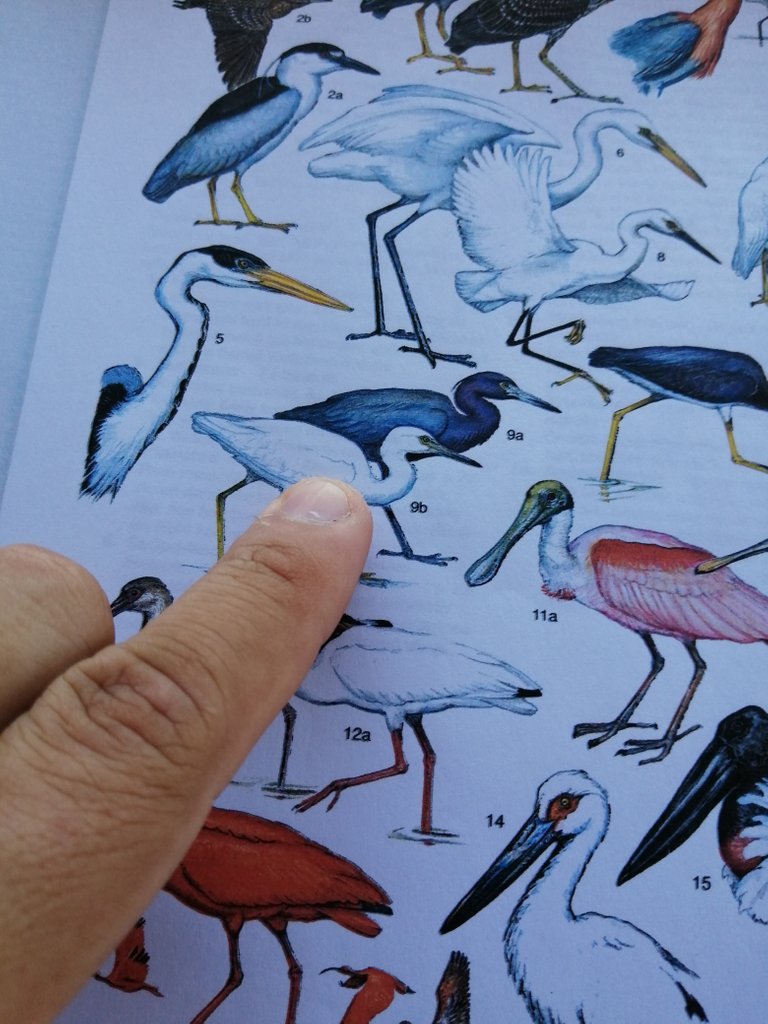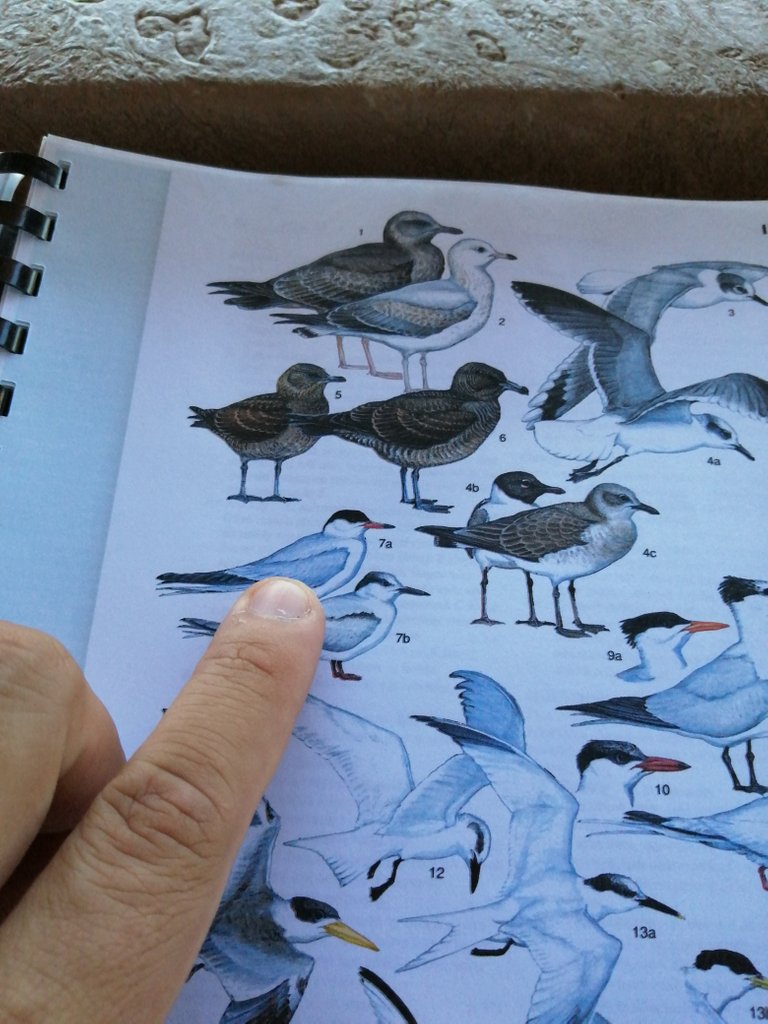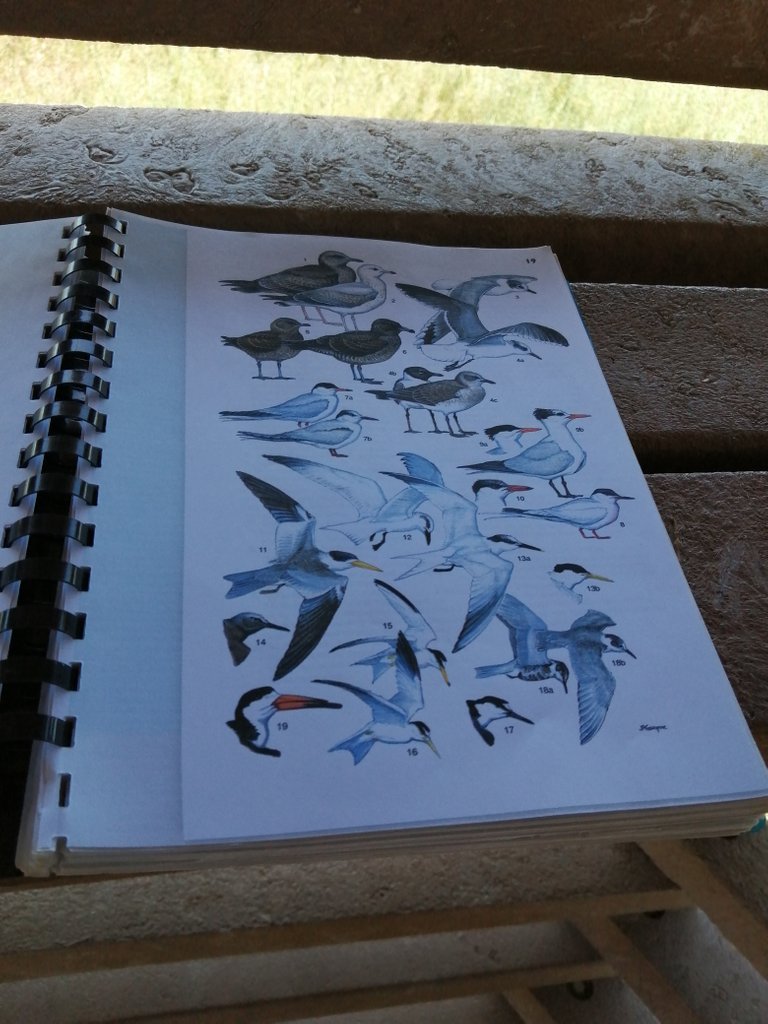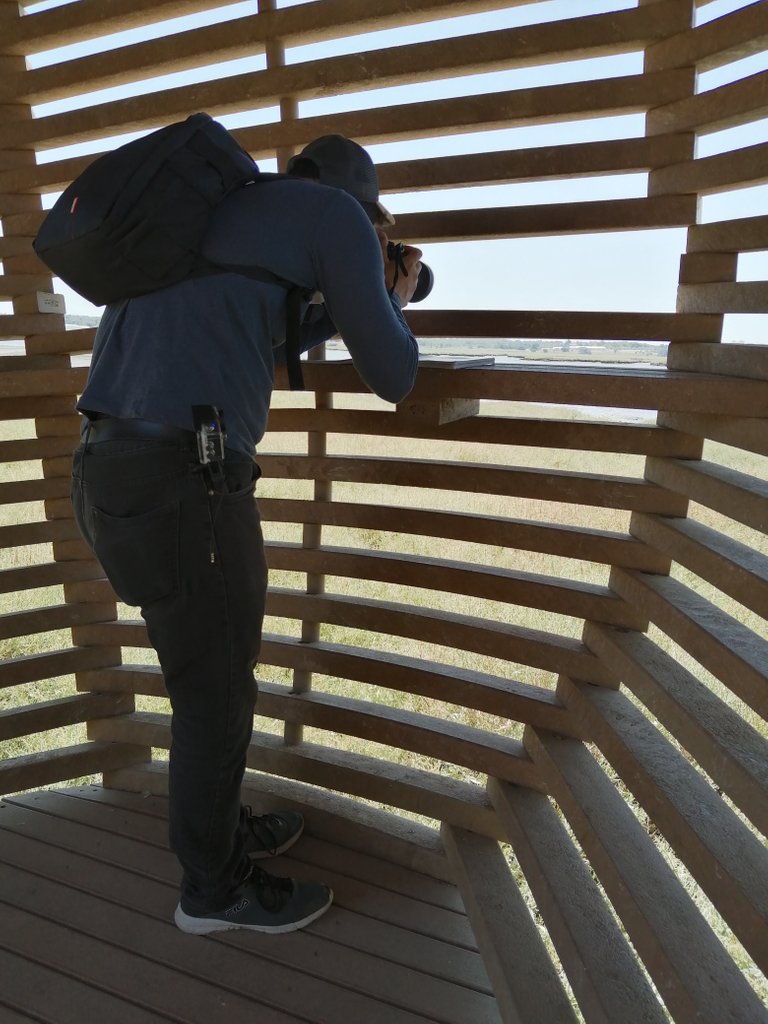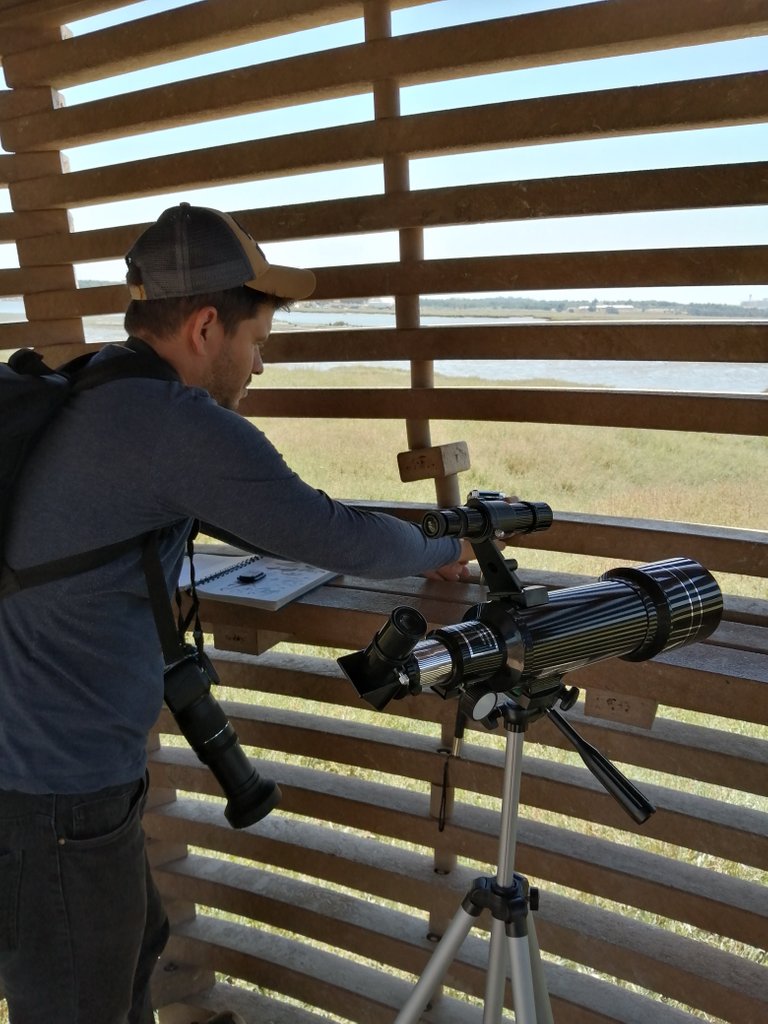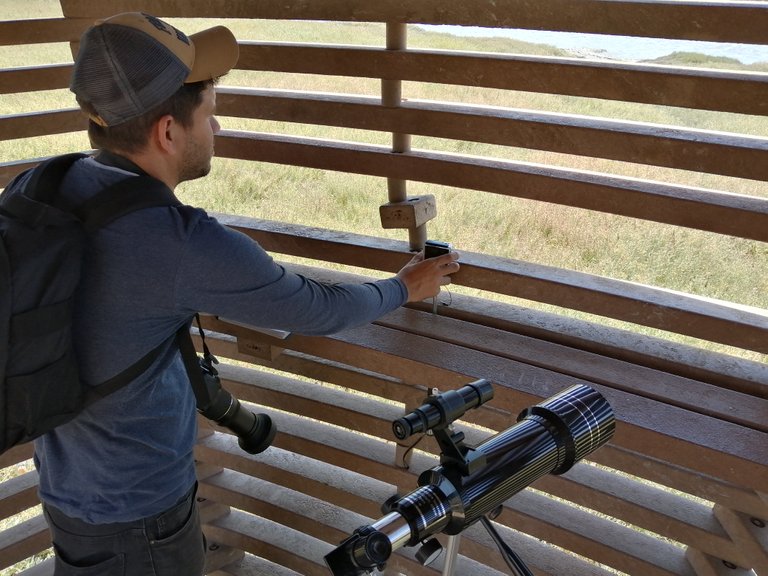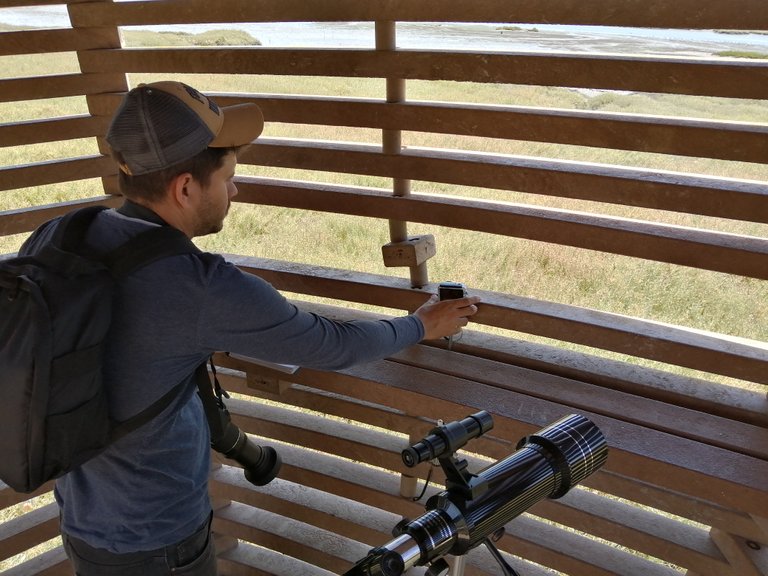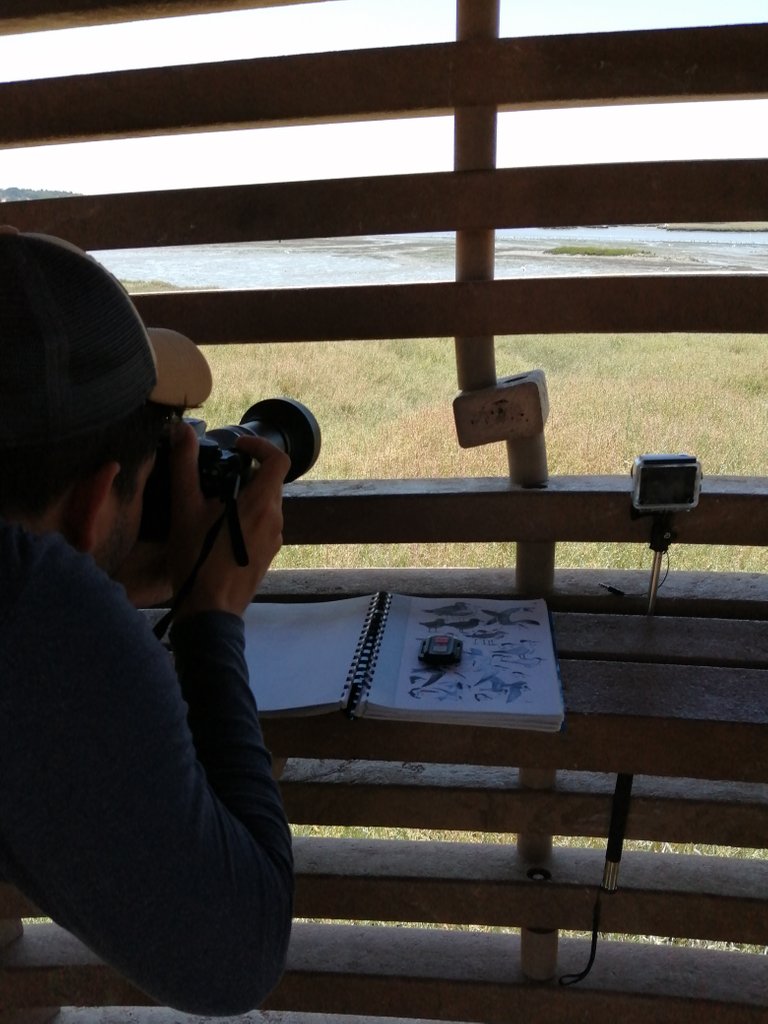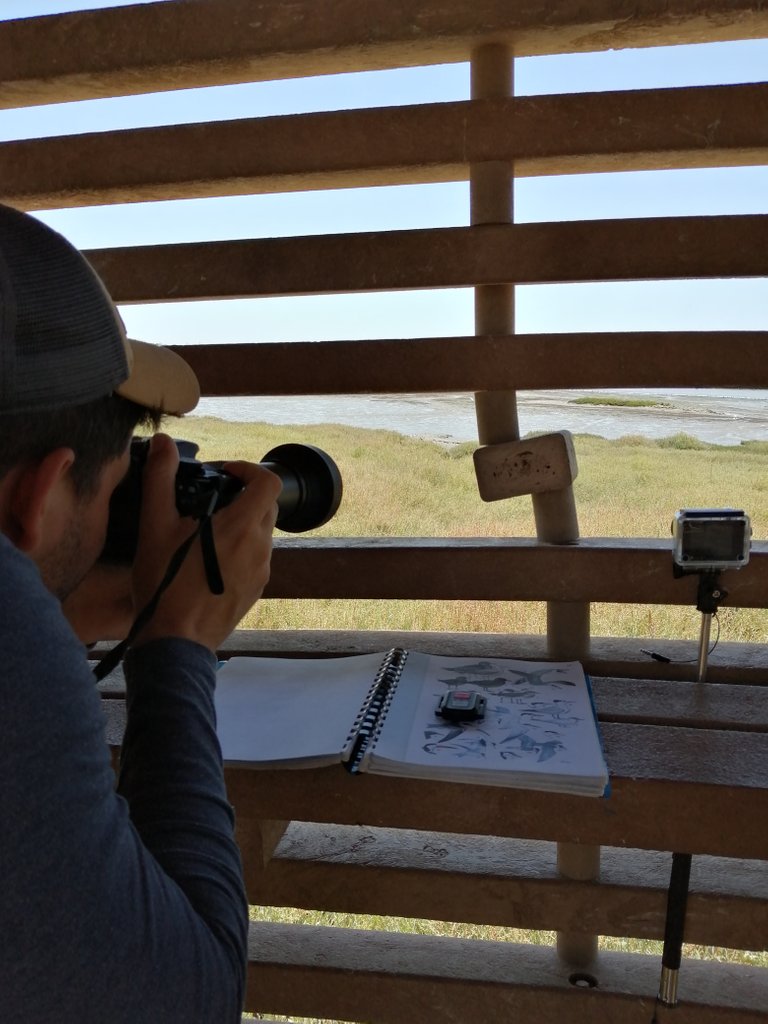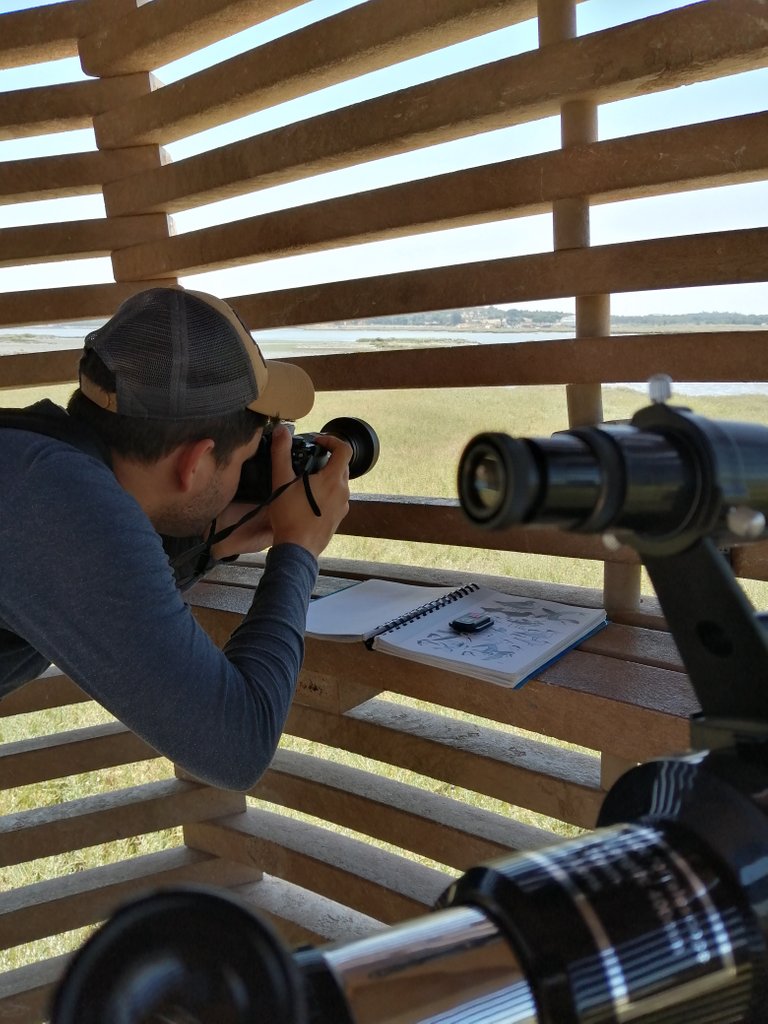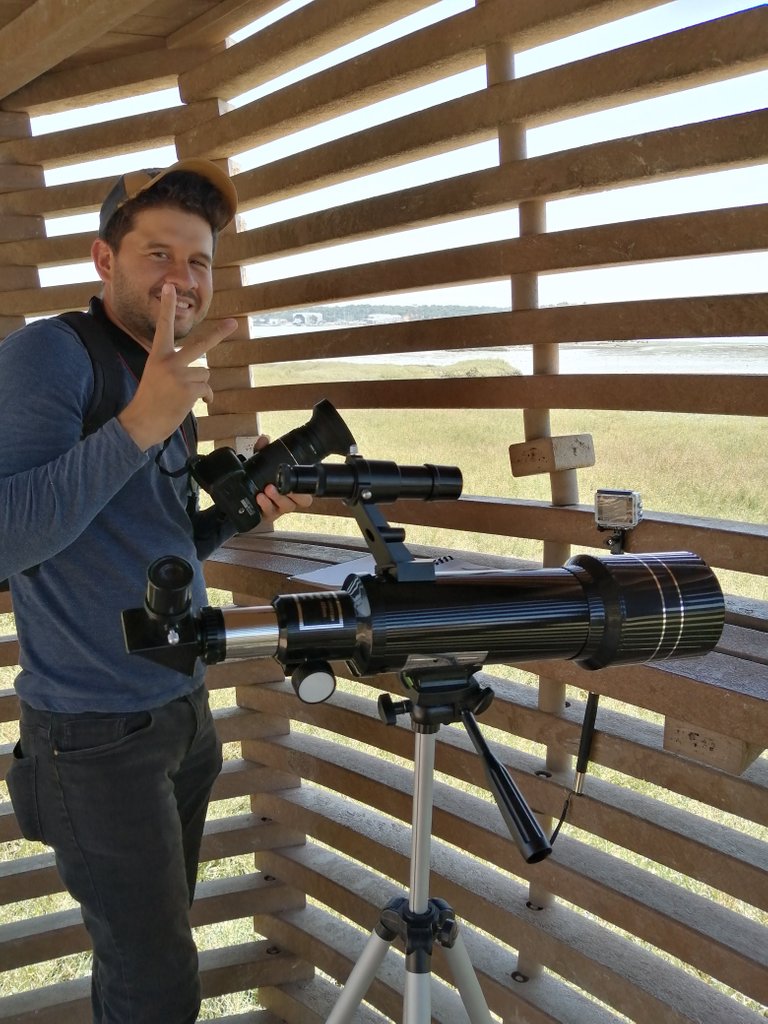 Bird watching requires a lot of patience, sometimes I spend more than 8 hours observing a particular species waiting for a particular species, we have to do this in migratory times when we are looking for a particular bird! Although it seems easy in this small project I invested more than 10 hours! to create a post about how some birds behave!🙂🙂
A observação de pássaros exige muita paciência, às vezes passo mais de 8 horas observando uma determinada espécie esperando por uma determinada espécie, temos que fazer isso em tempos migratórios quando estamos procurando por um determinado pássaro! Embora pareça fácil neste pequeno projeto, investi mais de 10 horas! para criar um post sobre como alguns pássaros se comportam!🤔😮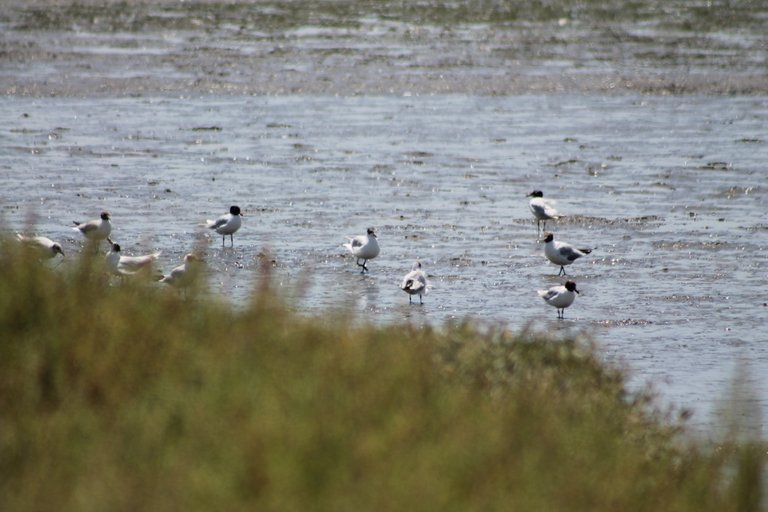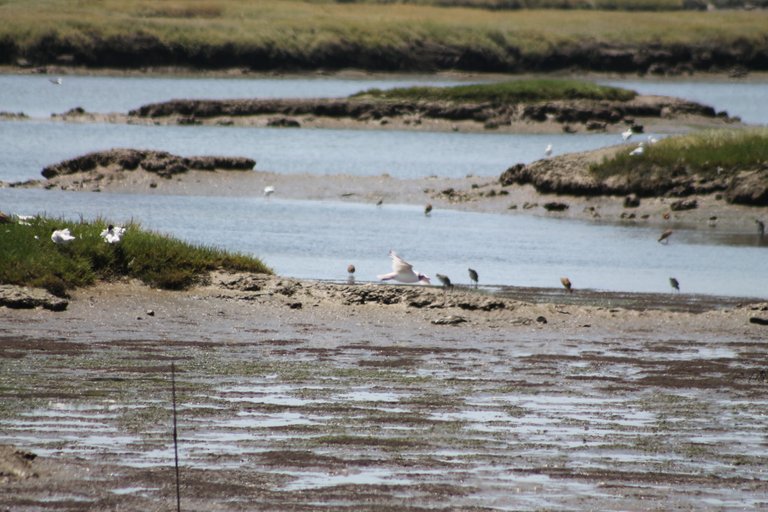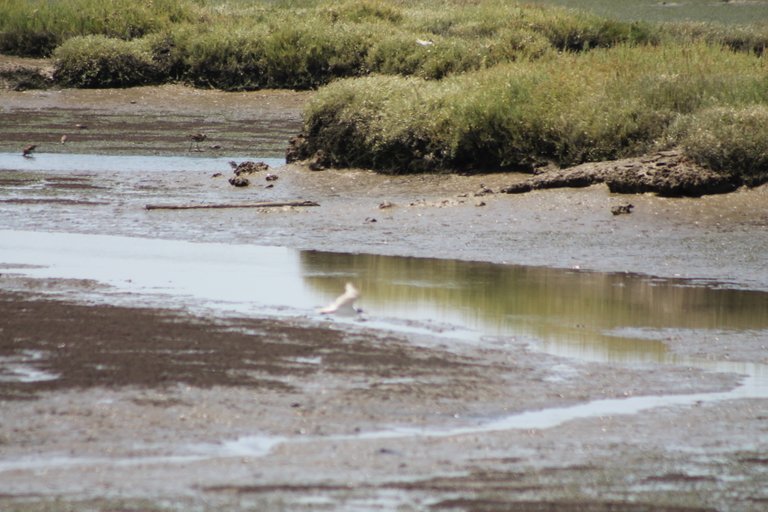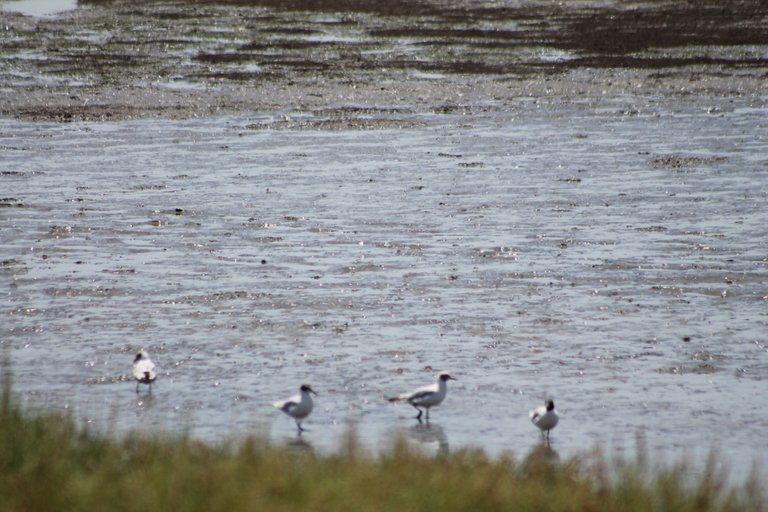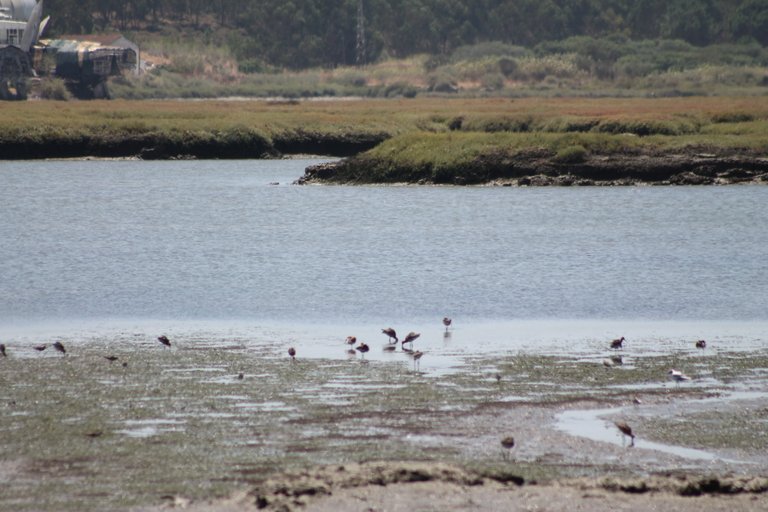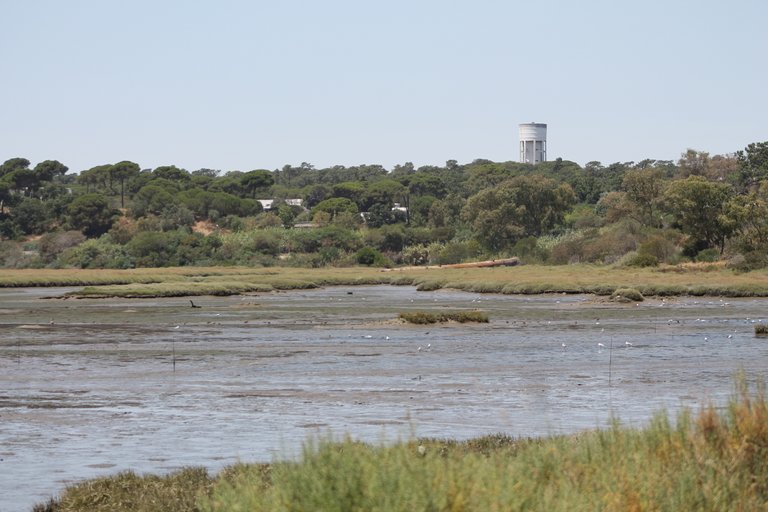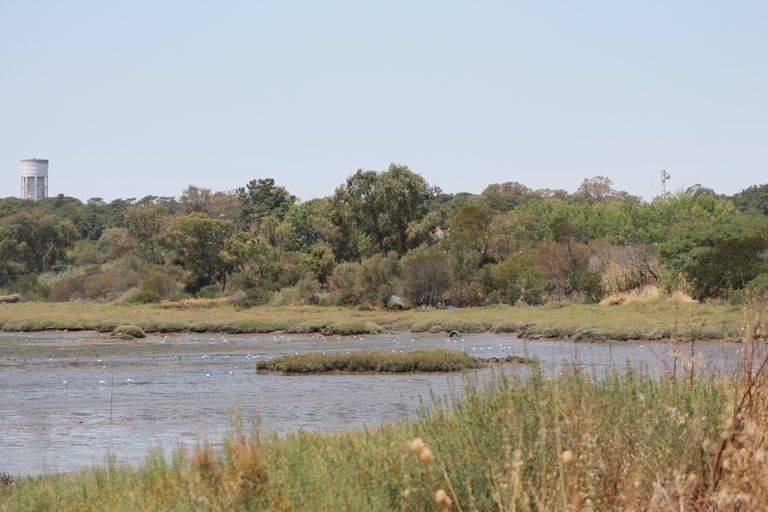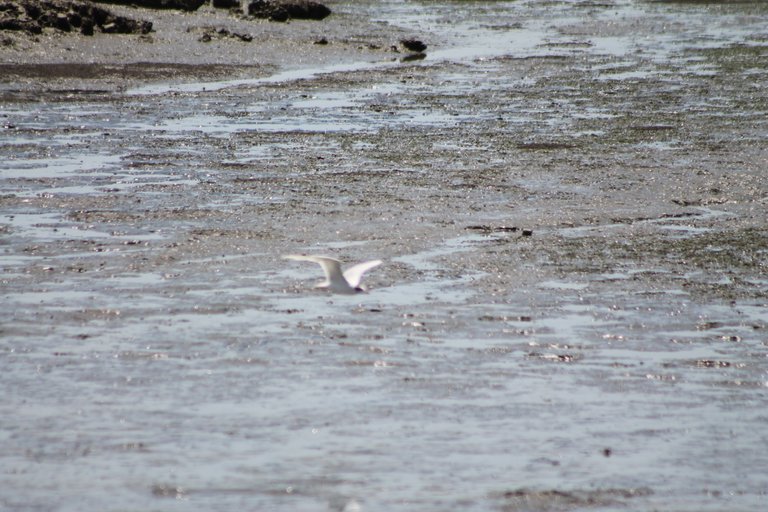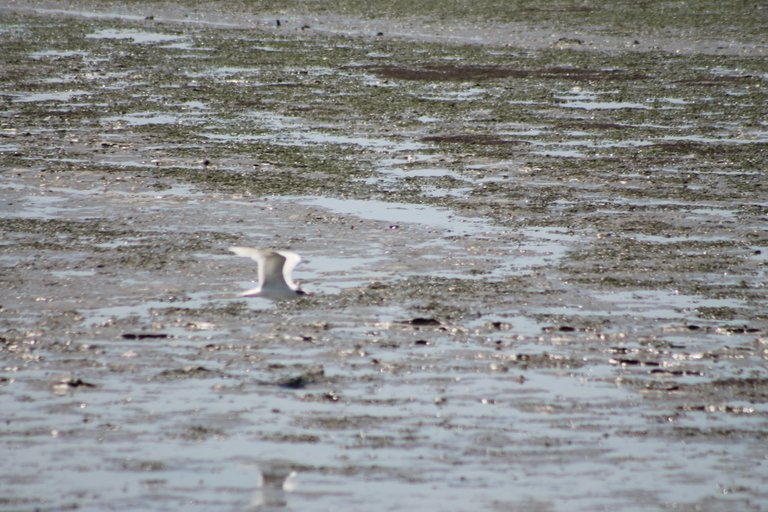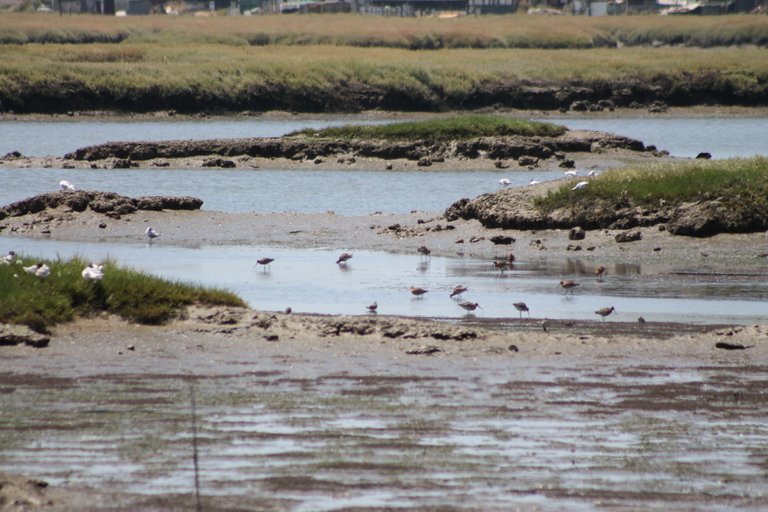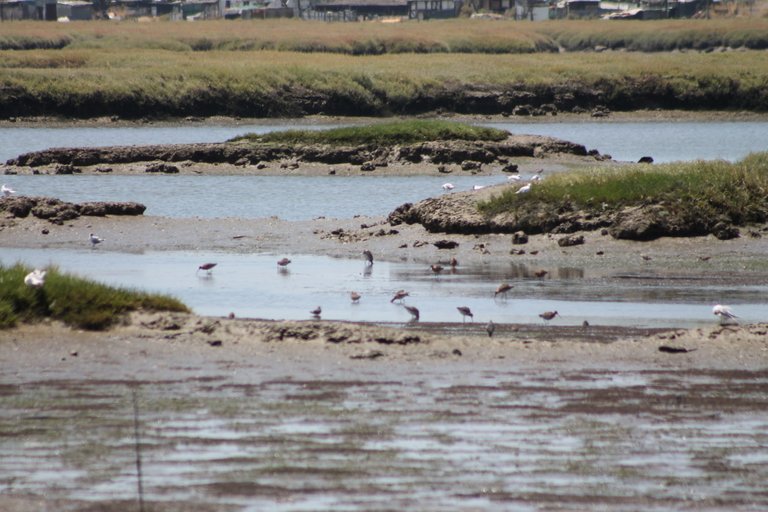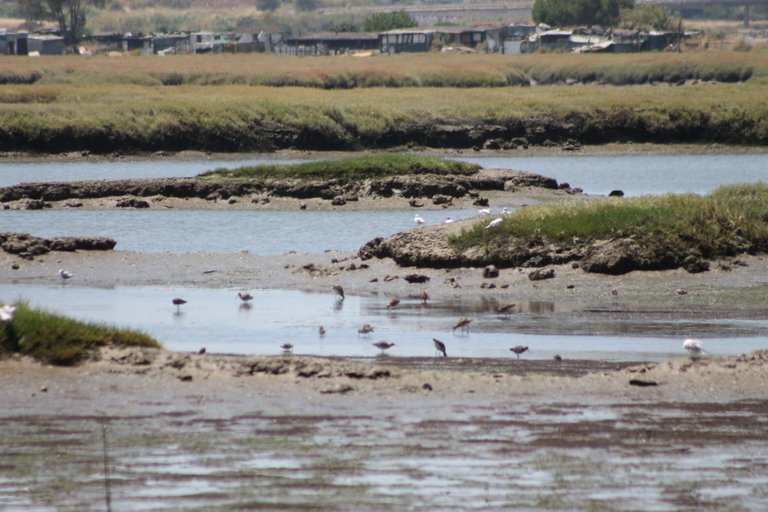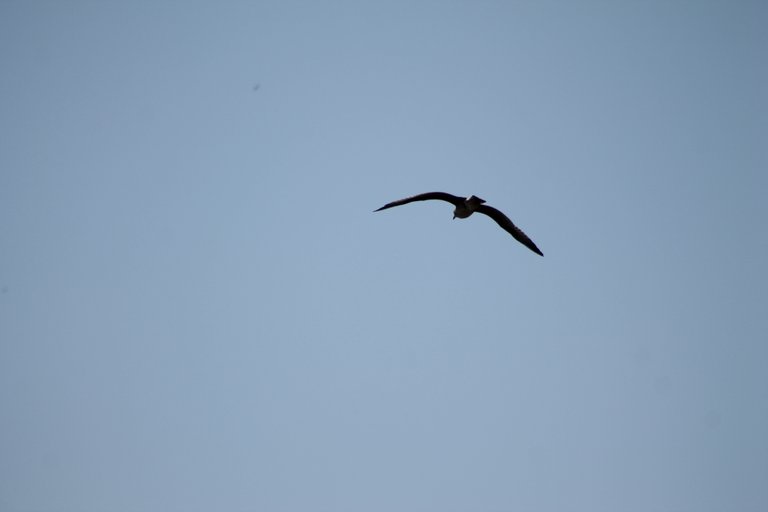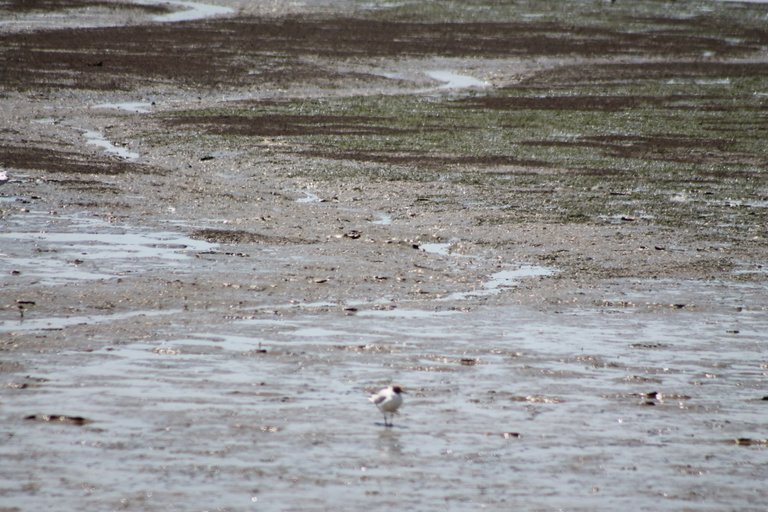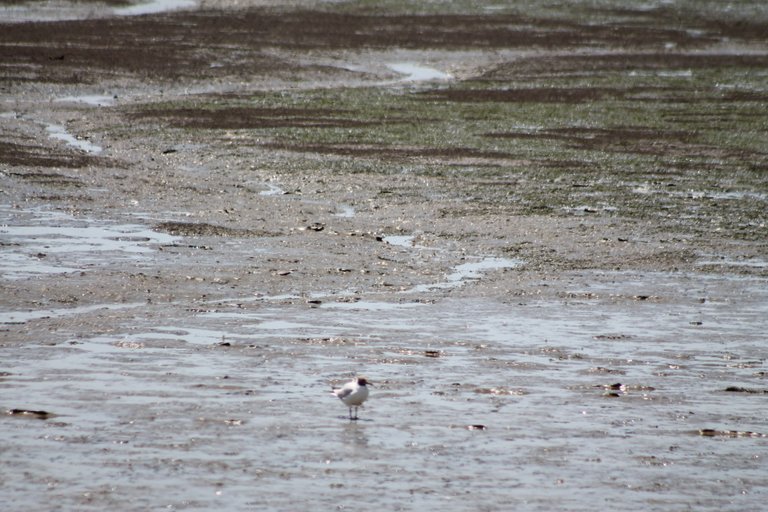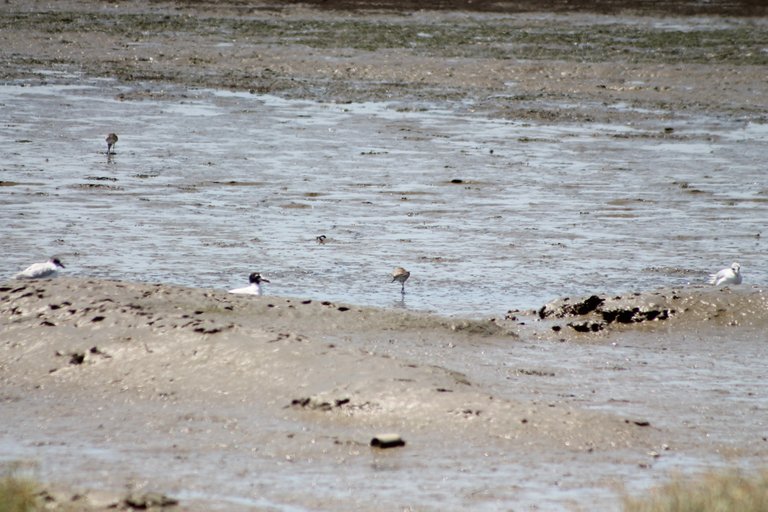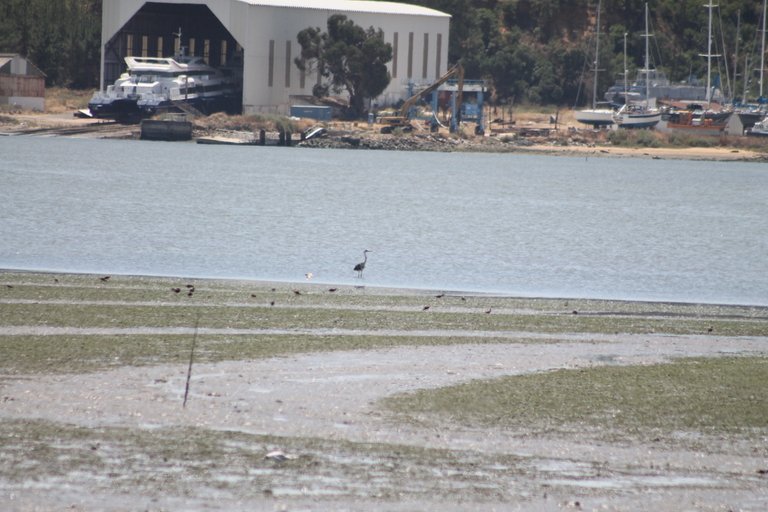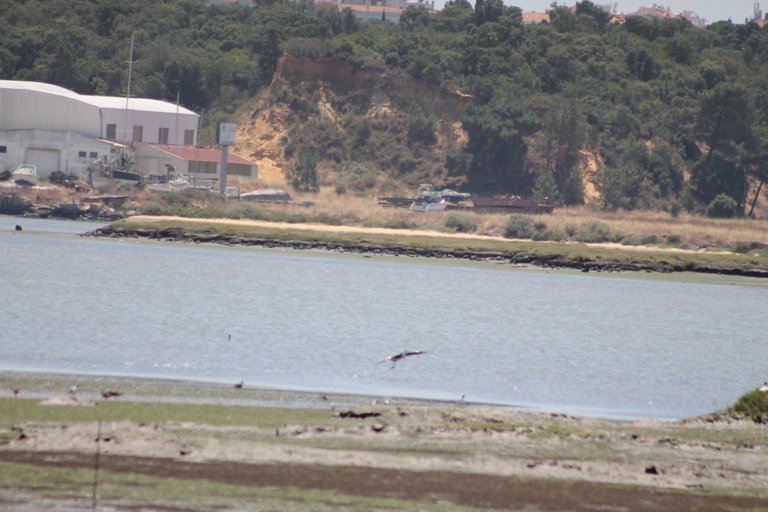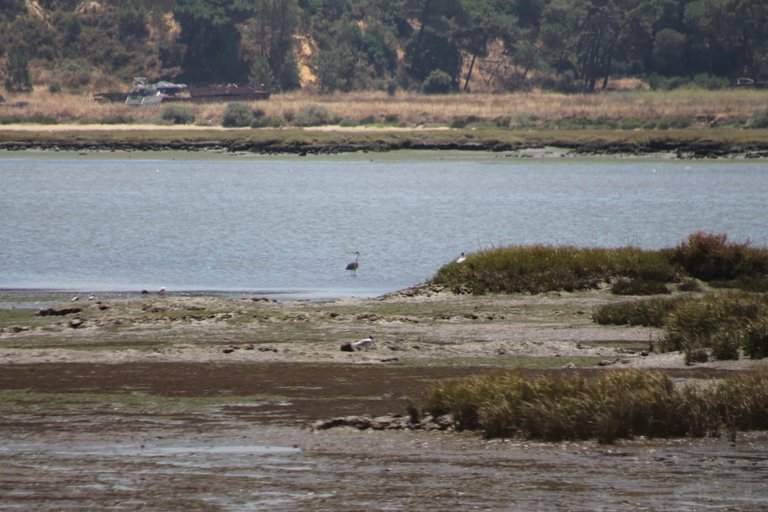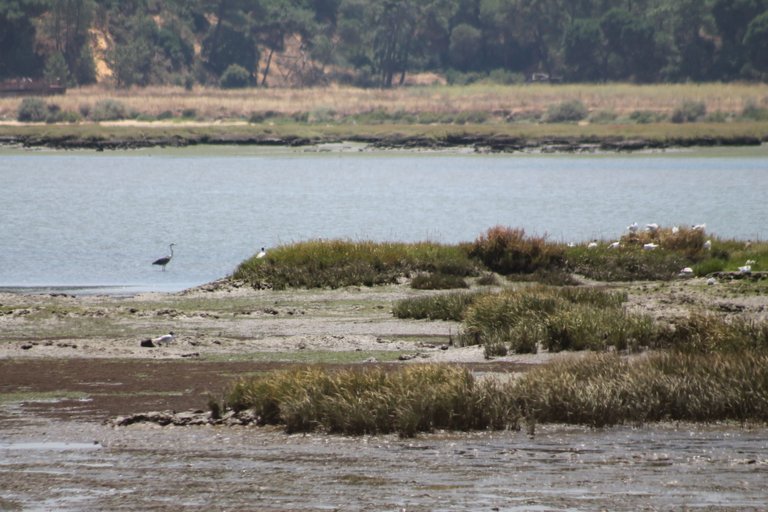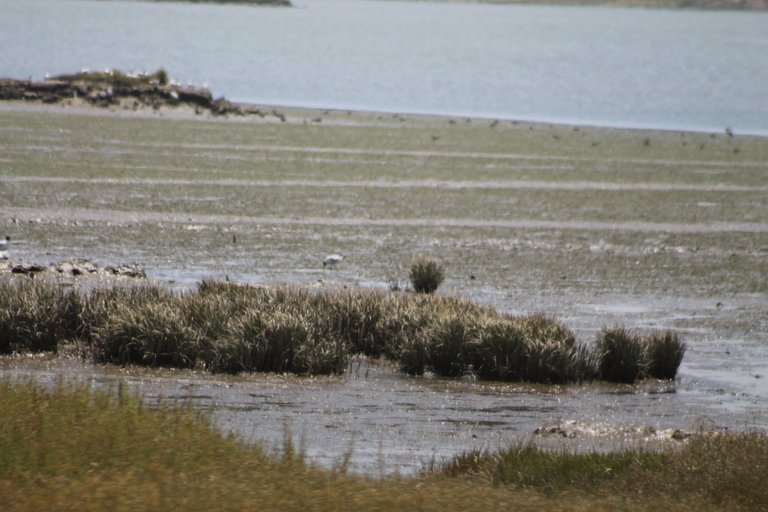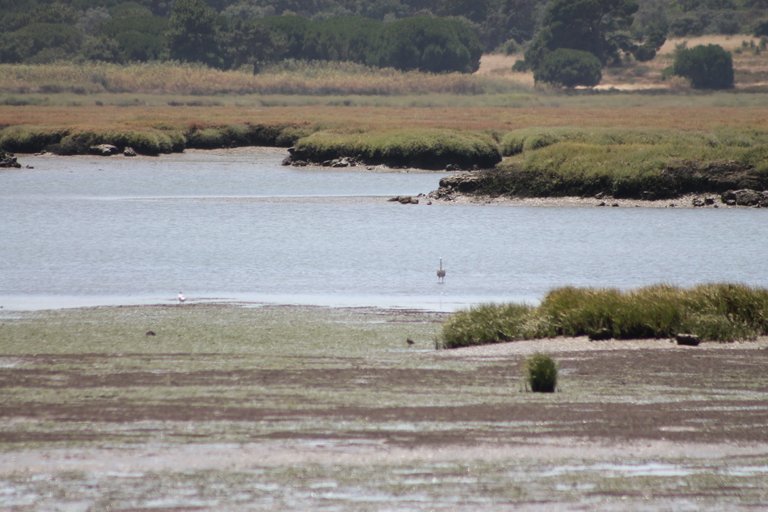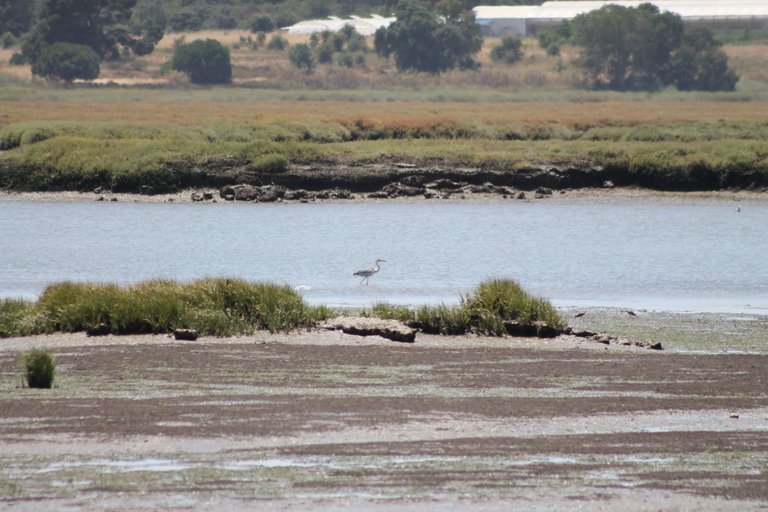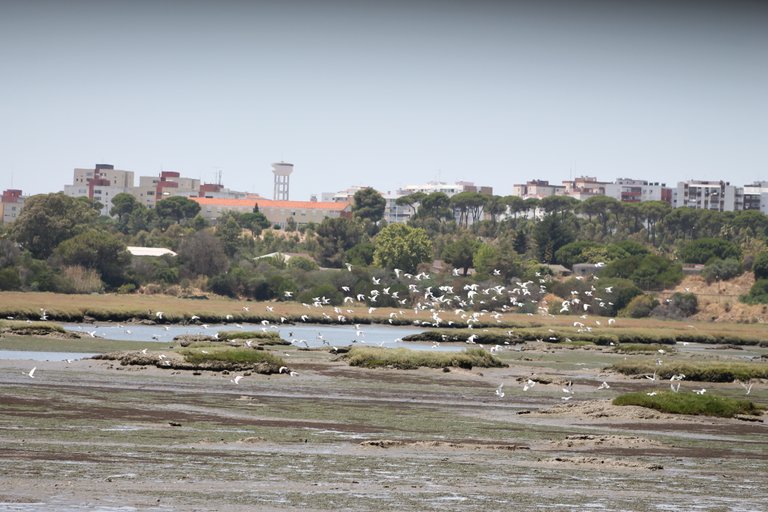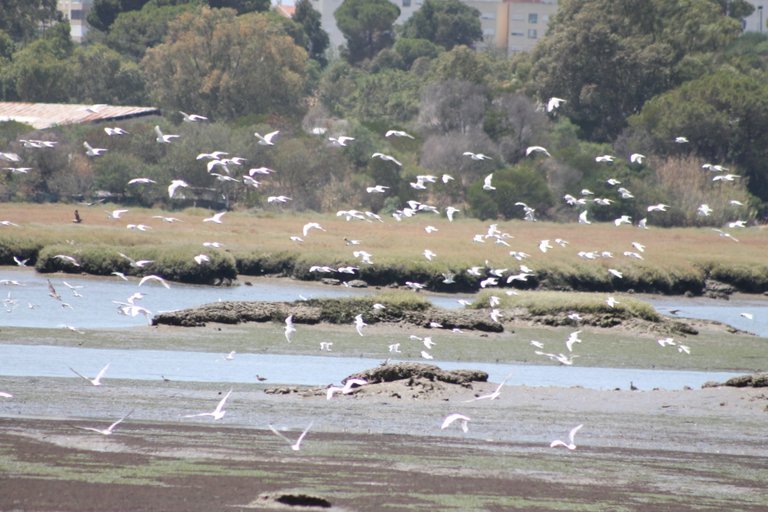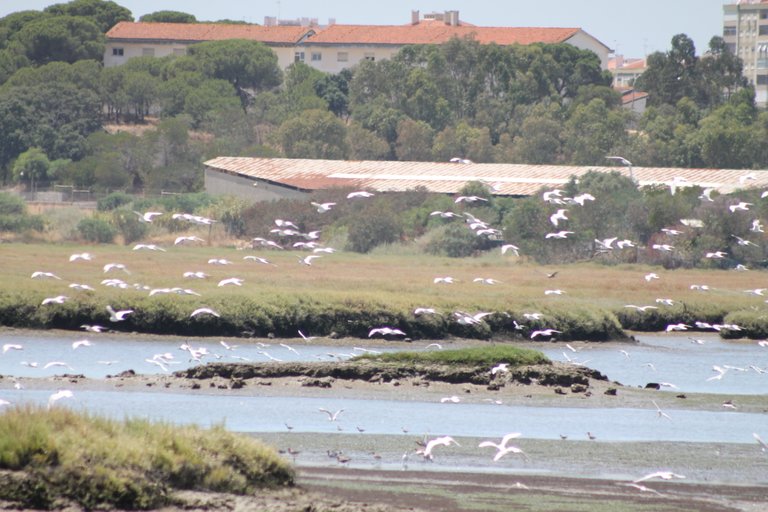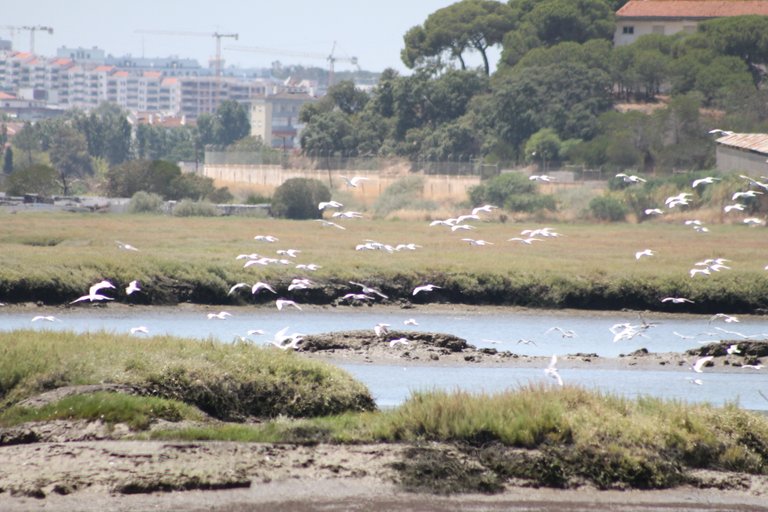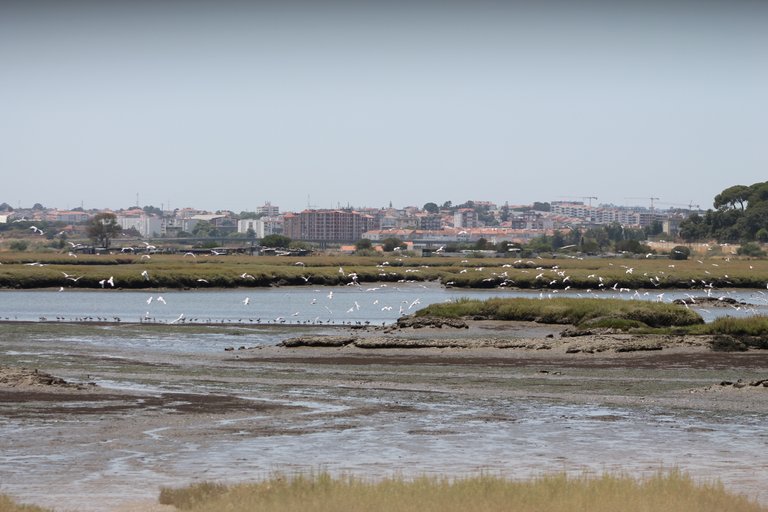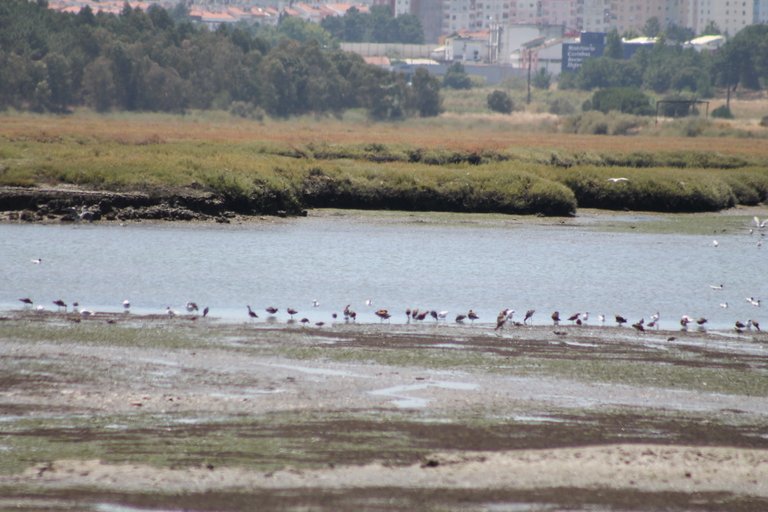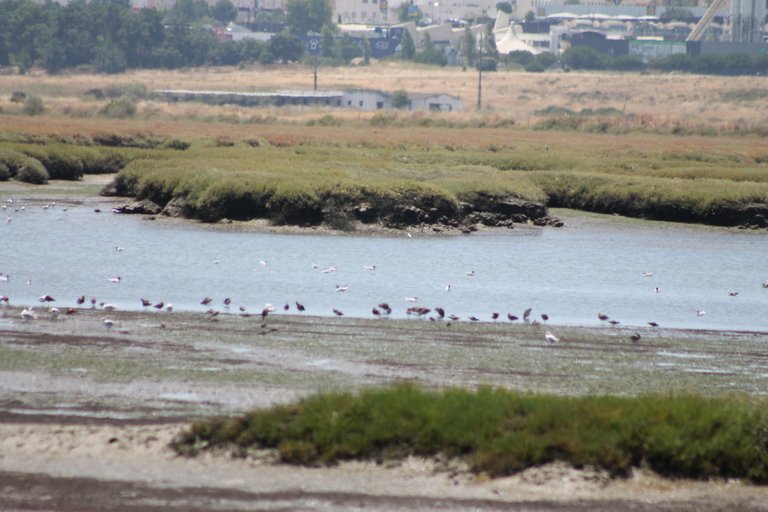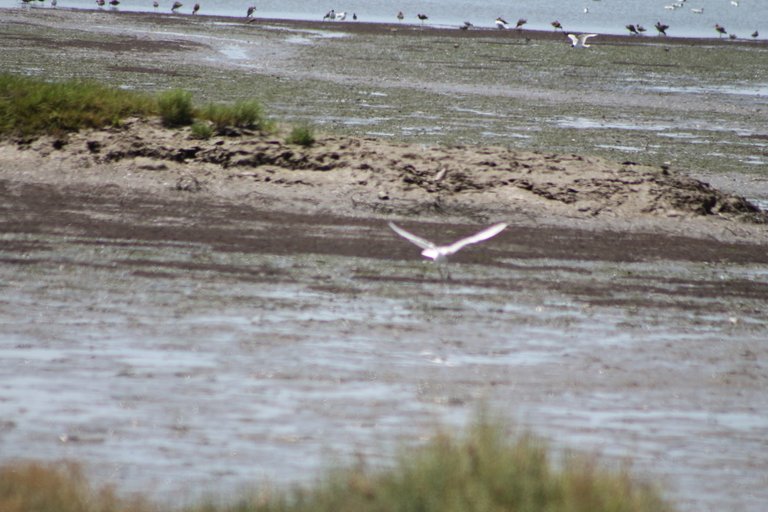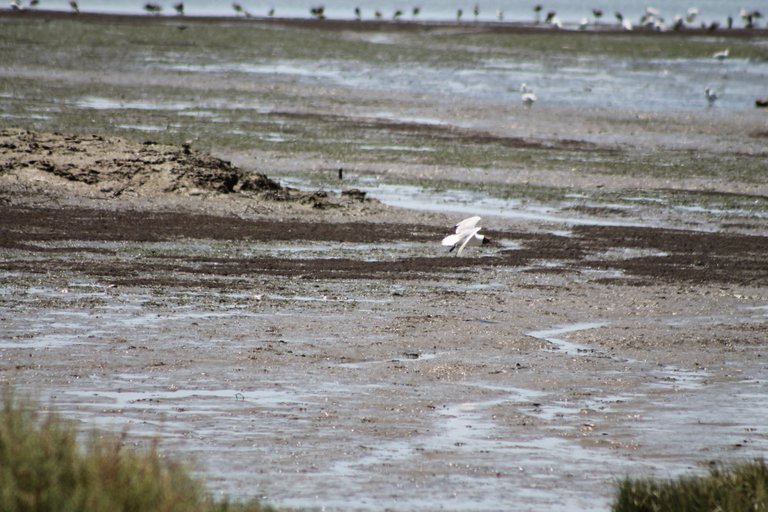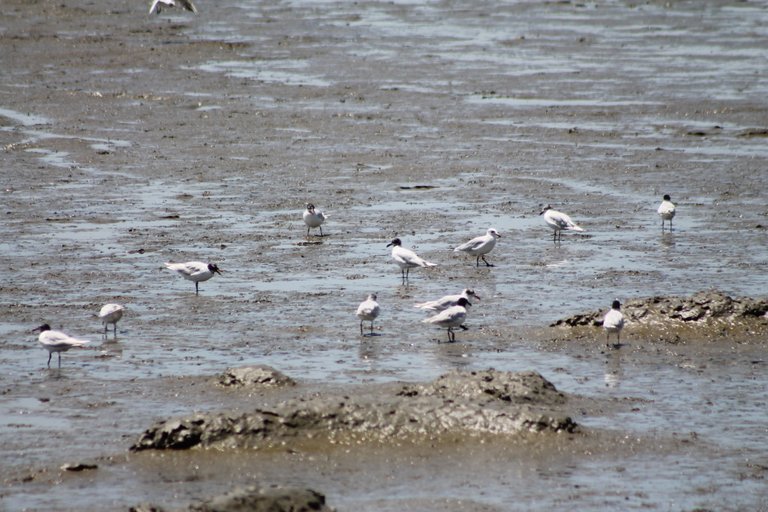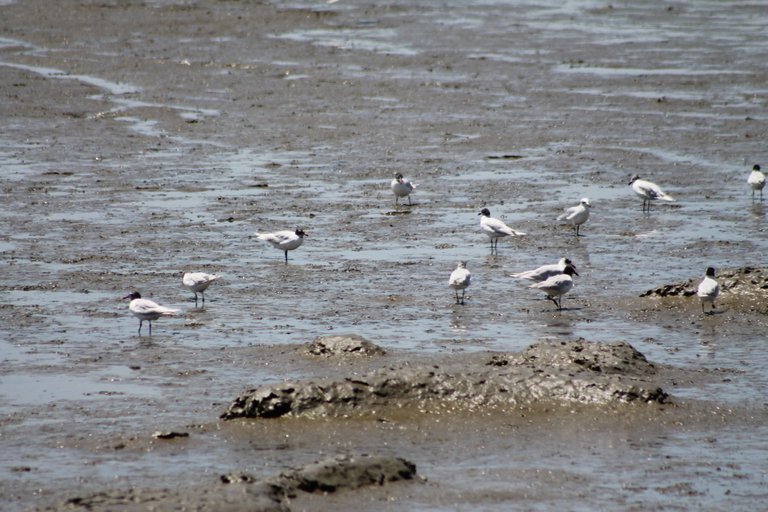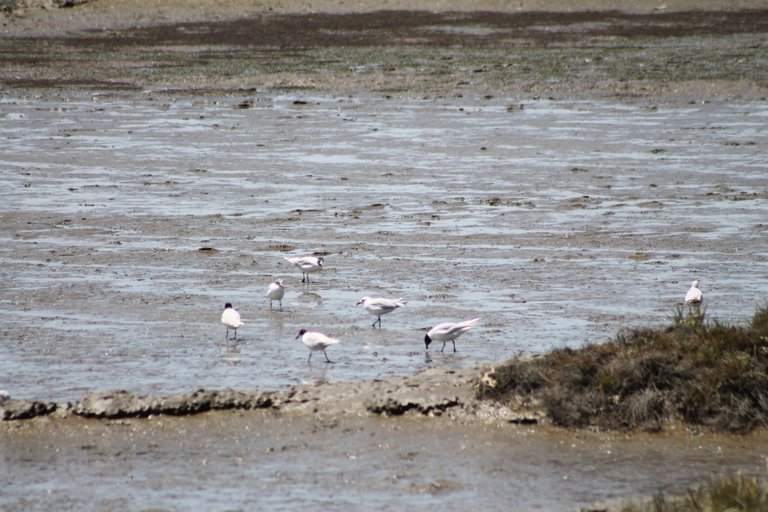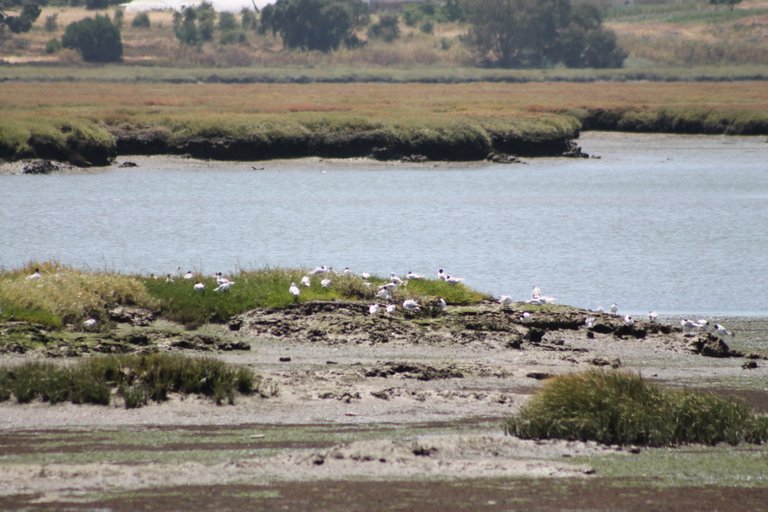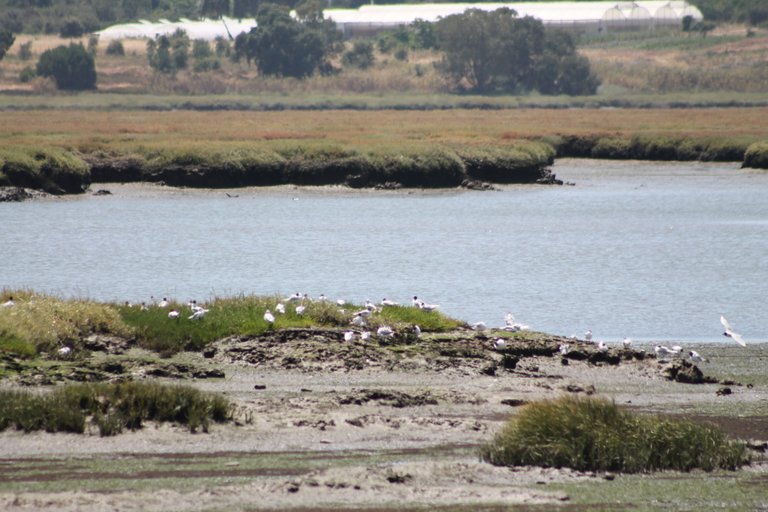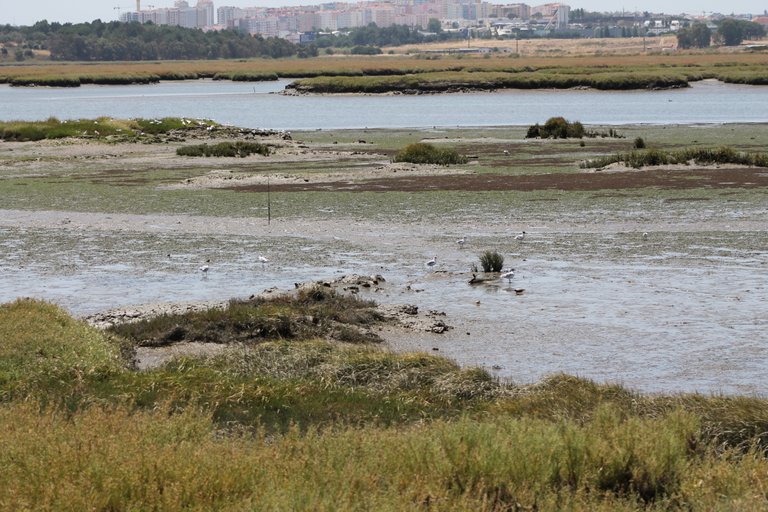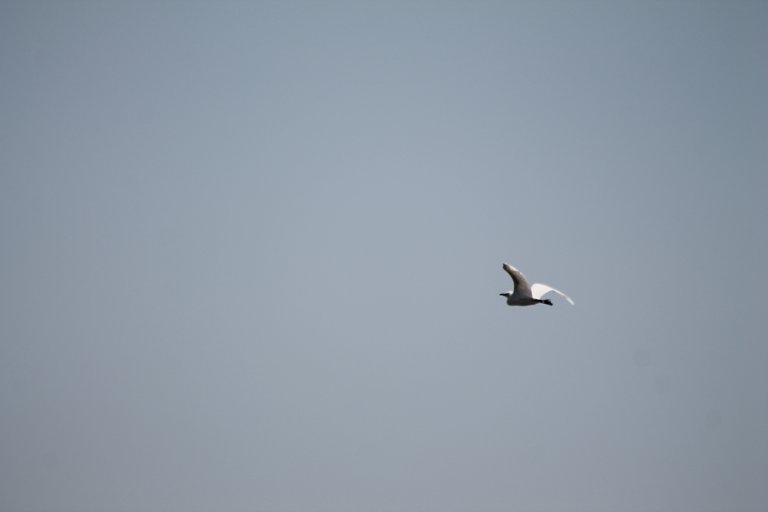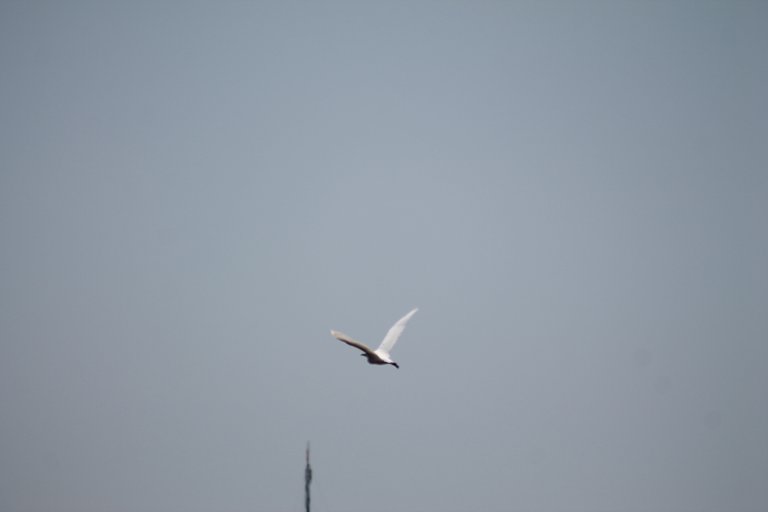 Again I get myself with storks but here I am going to add the sighting of a (Himanopus himanopus), (Platalea leucorodia) beautiful birds with a very easy to recognize appearance for their red legs and their paddle-shaped beak, they are very common and specialists feeding on wetland areas too!😎😎
Novamente me pego com cegonhas, mas aqui vou adicionar o avistamento de um (Himanopus himanopus), (Platalea leucorodia) pássaros lindos com uma aparência muito fácil de reconhecer por suas patas vermelhas e seu bico em forma de remo, são muito comuns e especialistas que se alimentam em áreas úmidas também!😁😁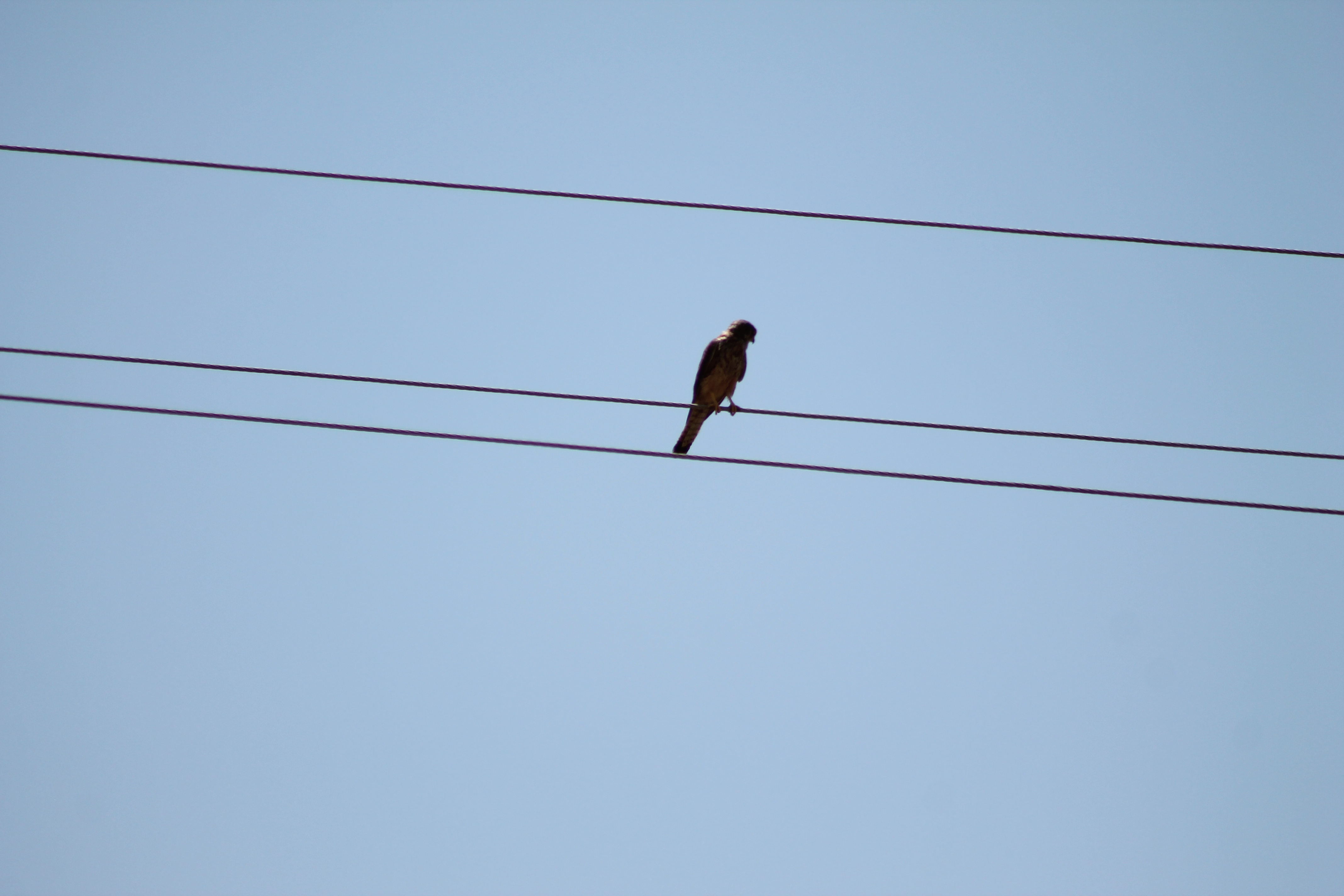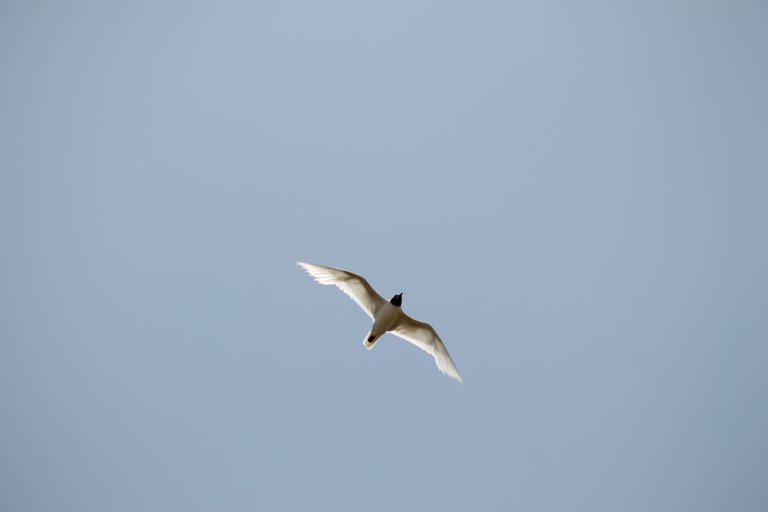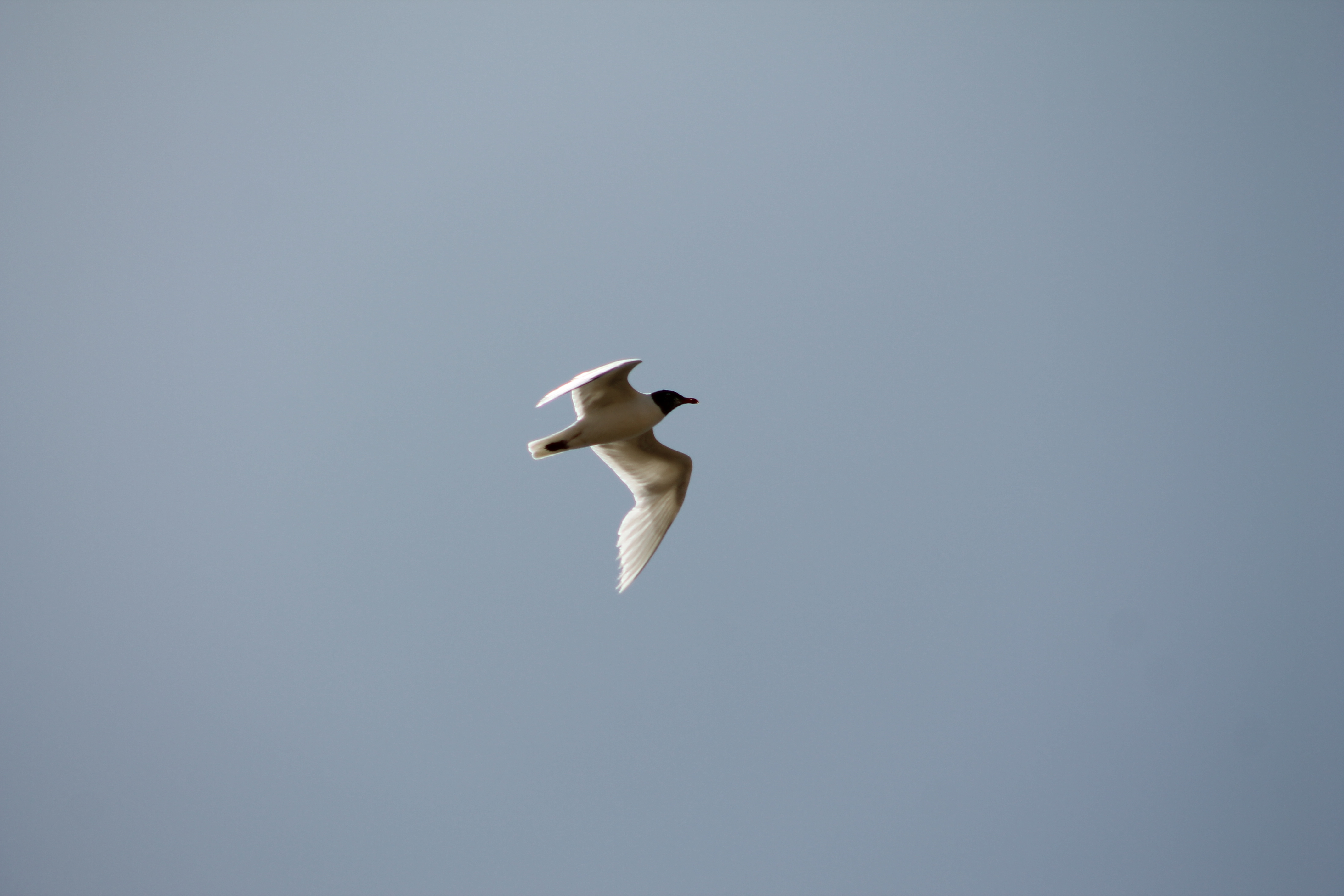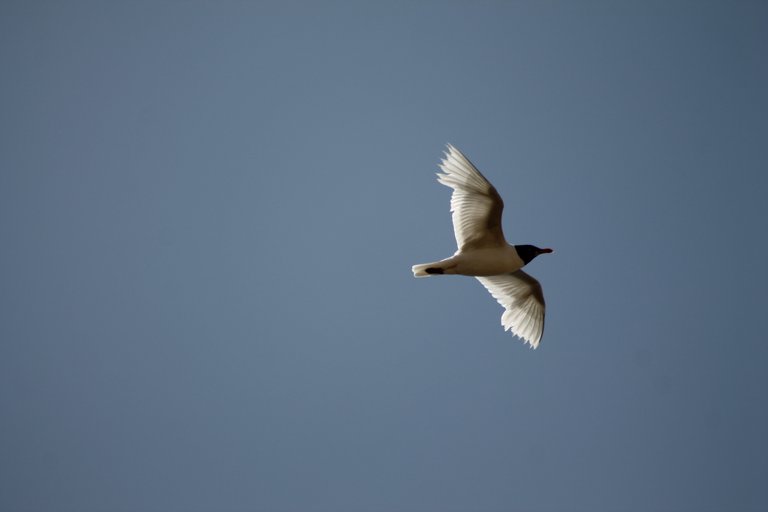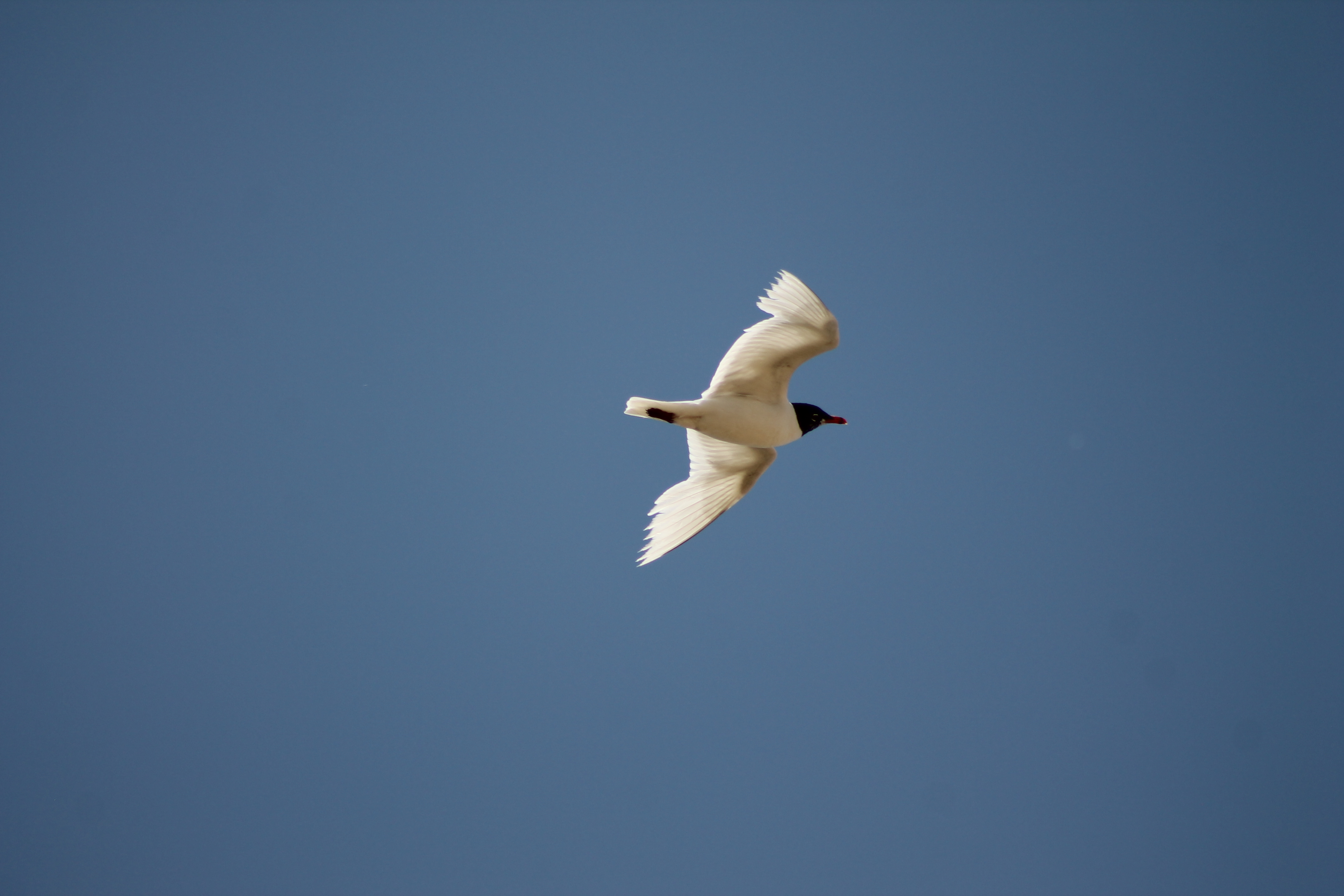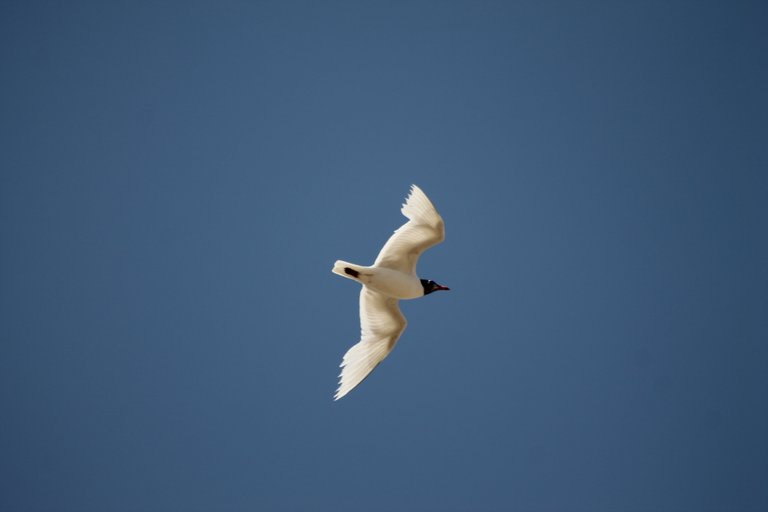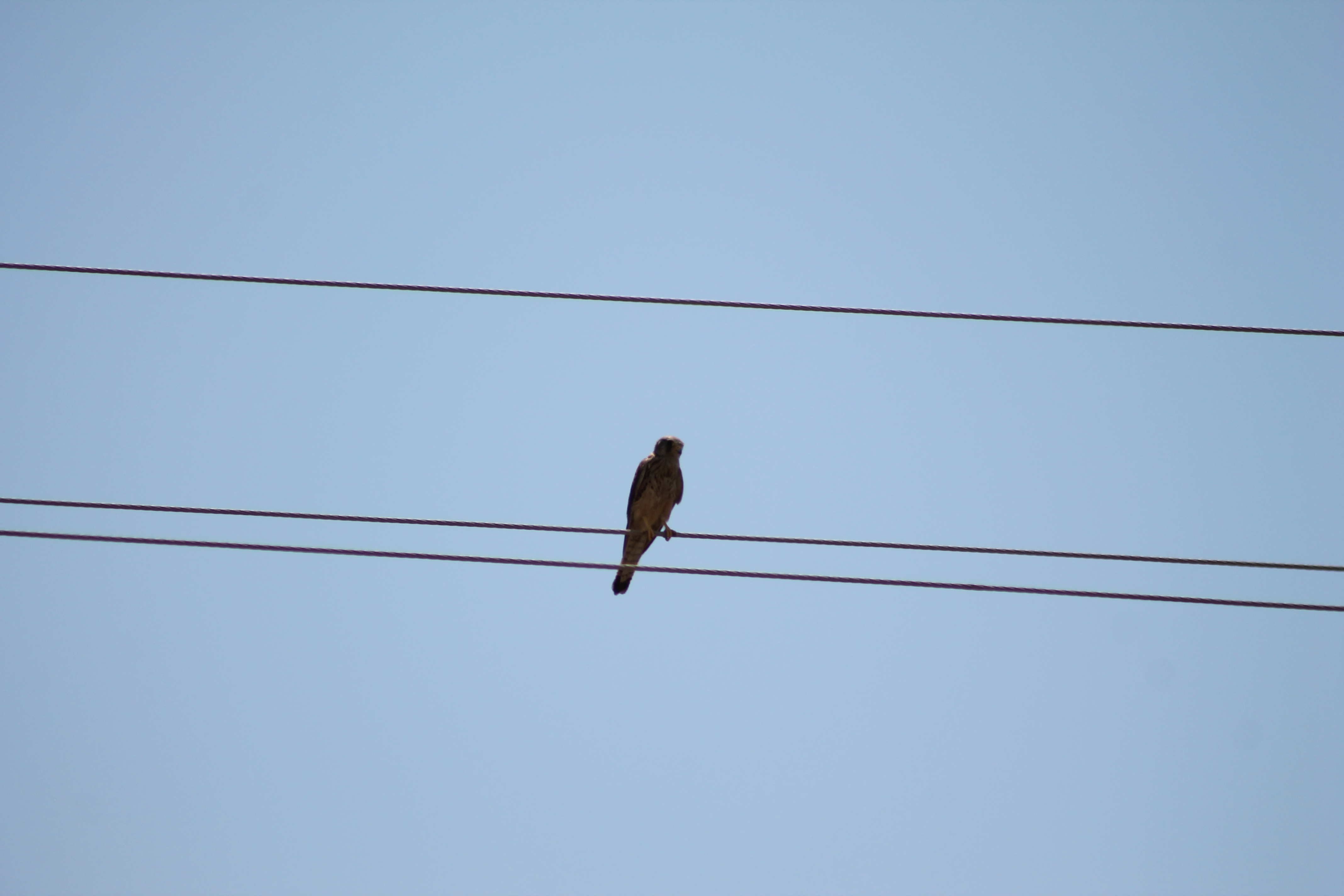 And not all my records are of waterfowl, also notice some (Pandiun haliaetus) are raptors that can feed on fish, or small mammals like lizards! These are less shy and can be seen in areas of the city, and it made sense because it was very close to an area that was a beach!🙂🙂
E nem todos os meus registros são de aves aquáticas, também observe que alguns (Pandiun haliaetus) são raptores que podem se alimentar de peixes ou pequenos mamíferos como lagartos! Estes são menos tímidos e podem ser vistos em zonas da cidade, e fazia sentido porque ficavam muito perto de uma zona que era praia!😮😮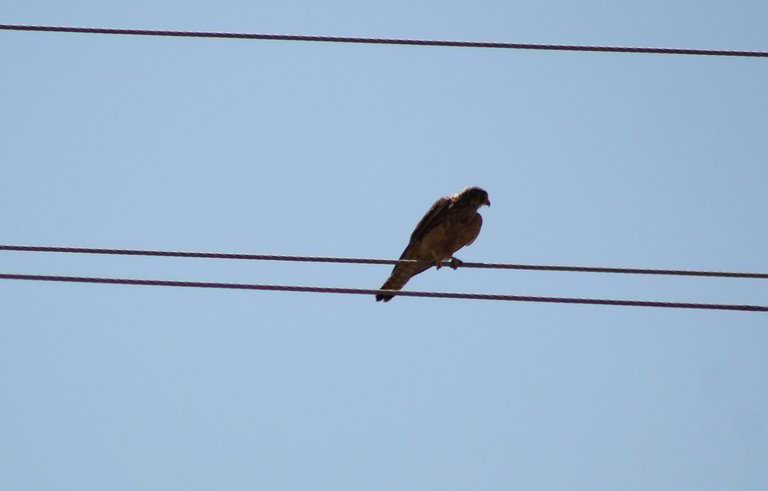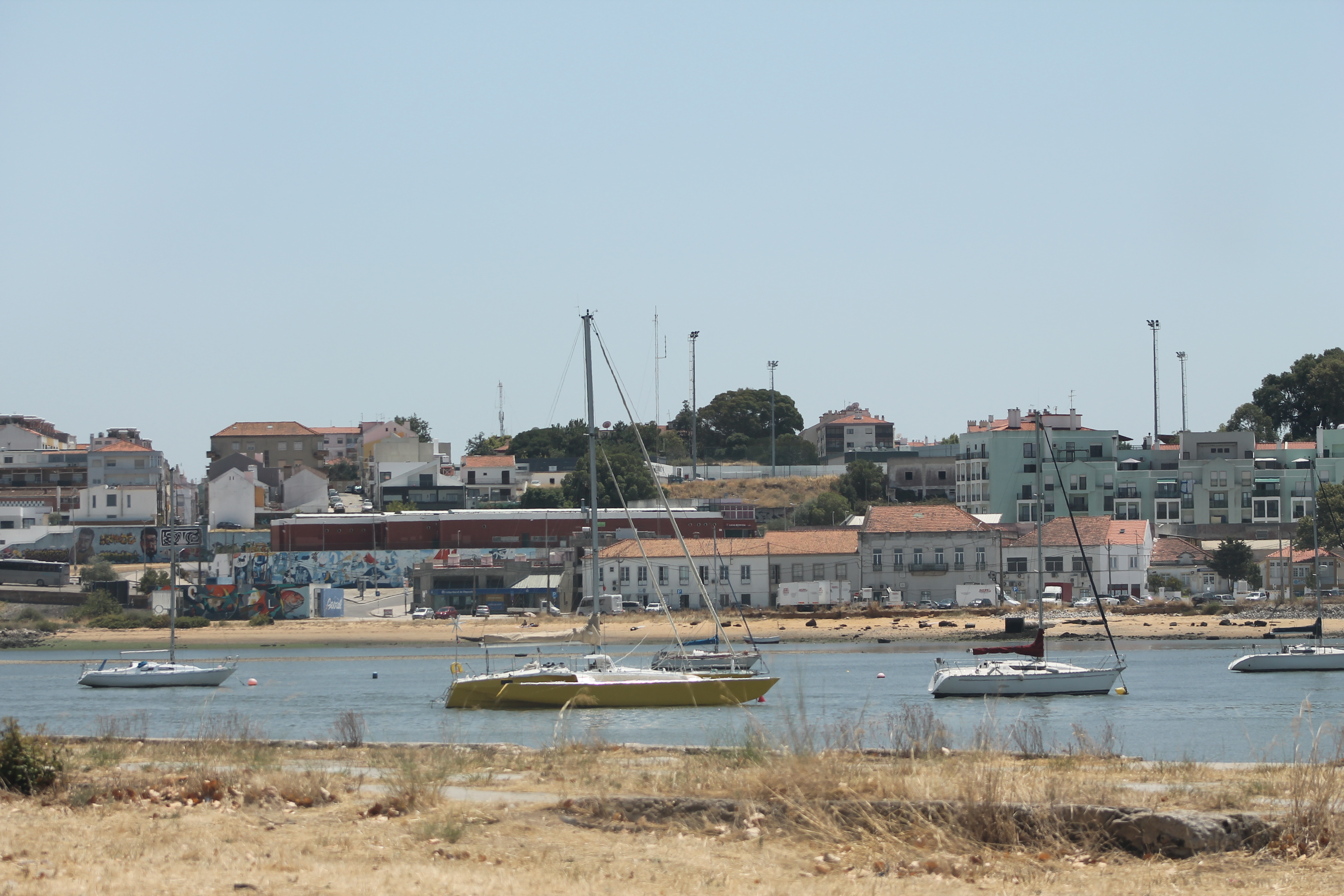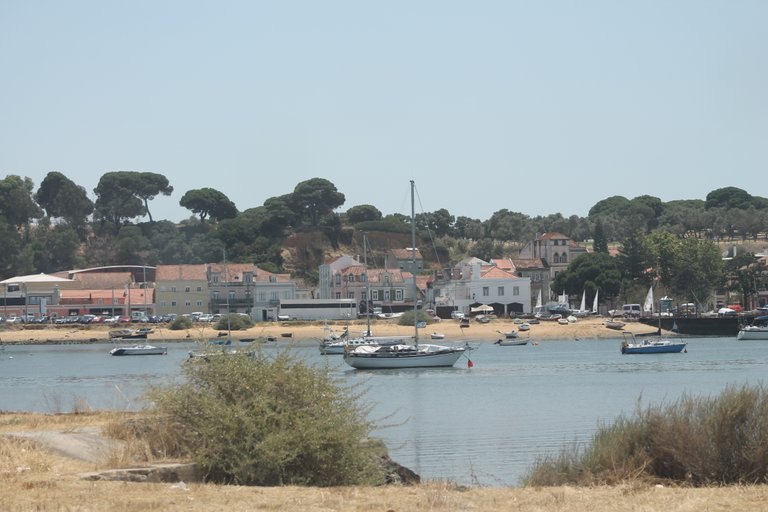 OBSERVATION POINT NUMBER 2💖💥/ PONTO DE OBSERVAÇÃO NÚMERO 2🙂🚩📸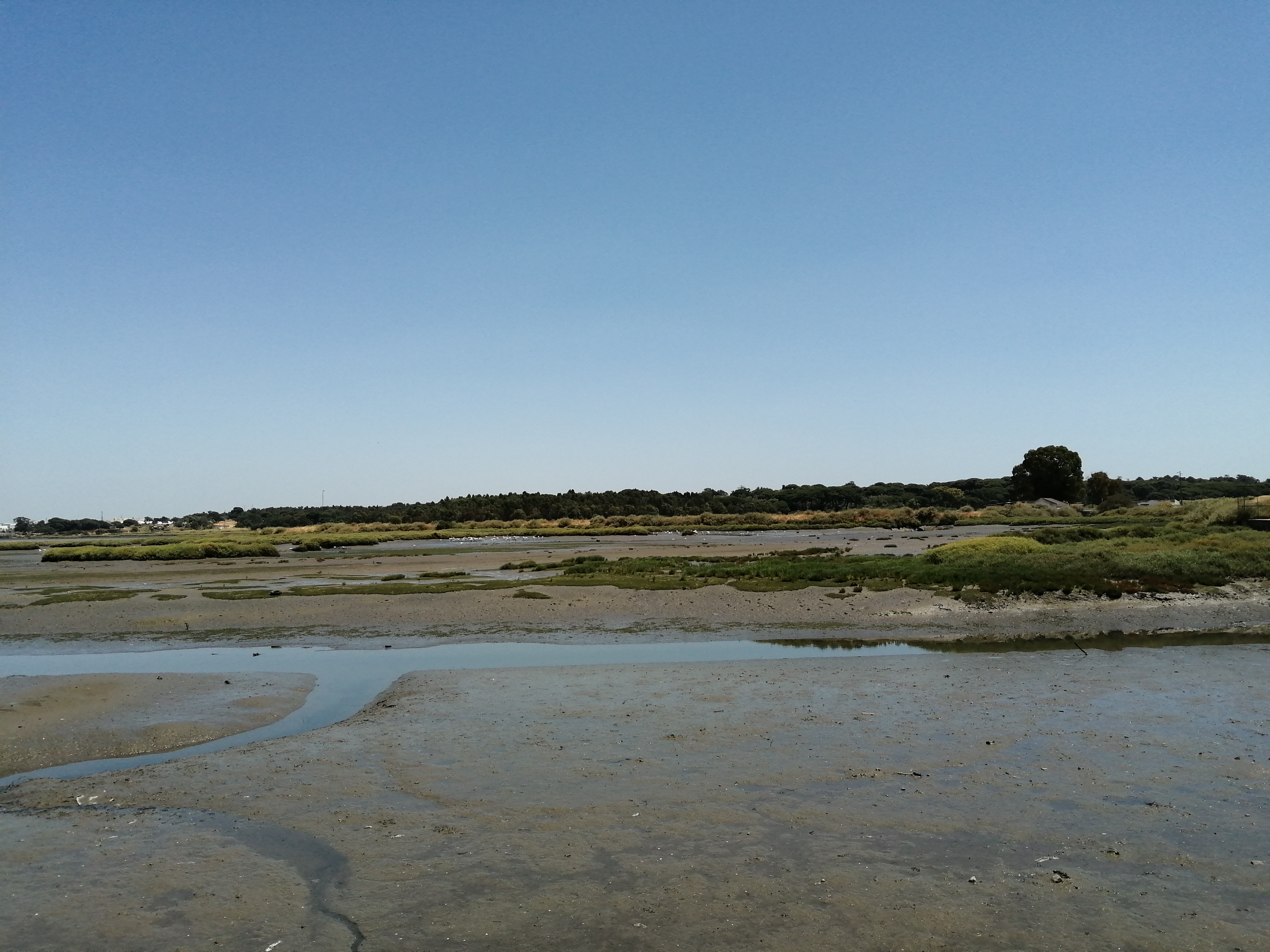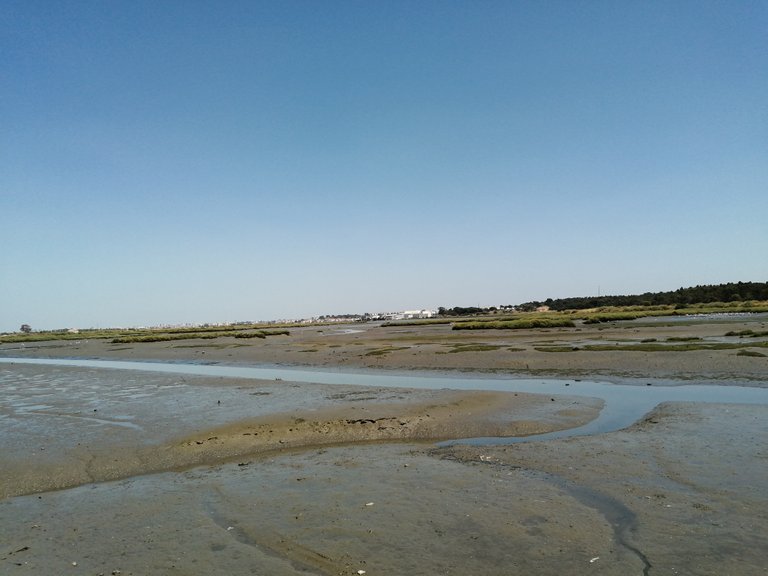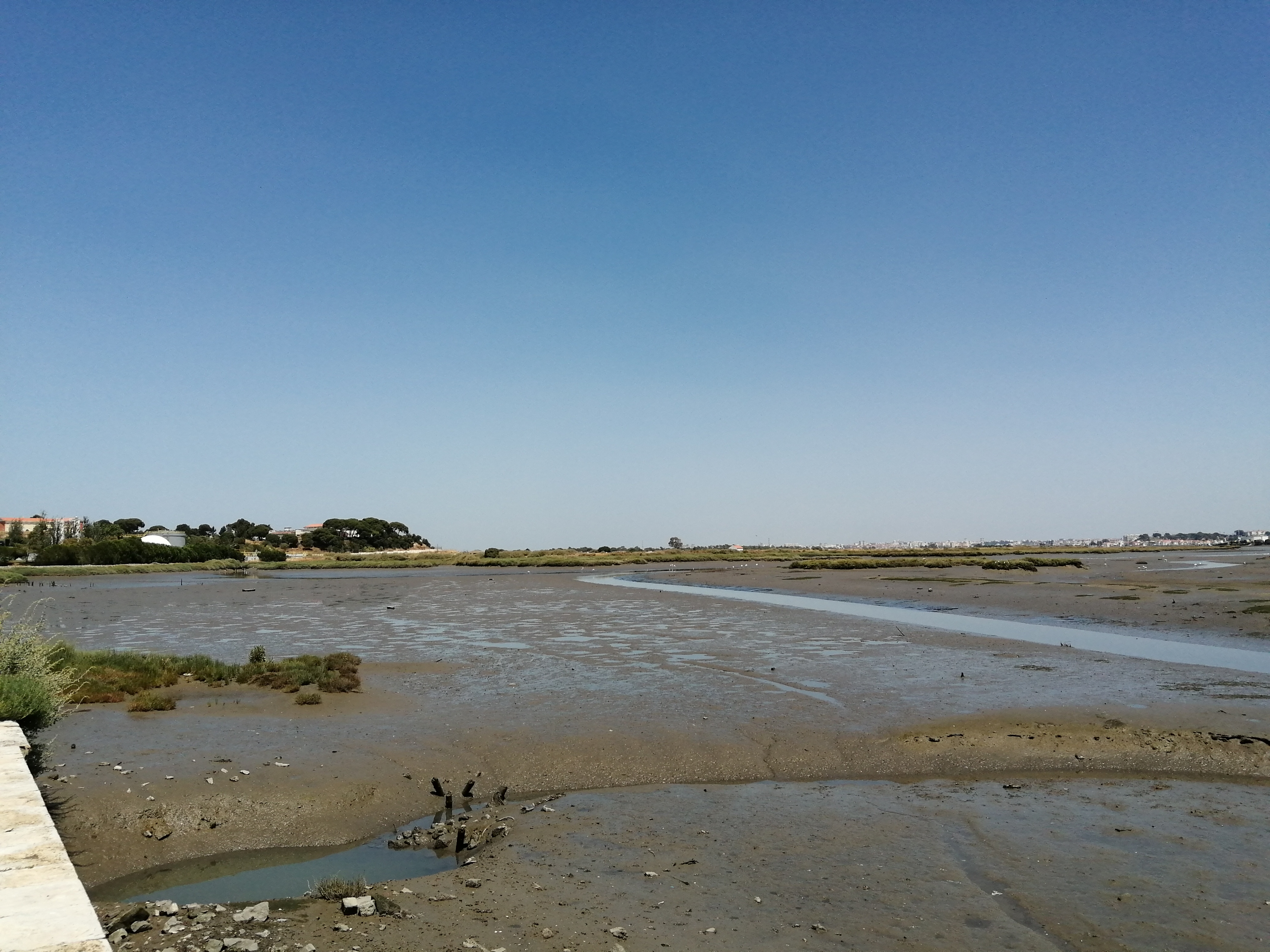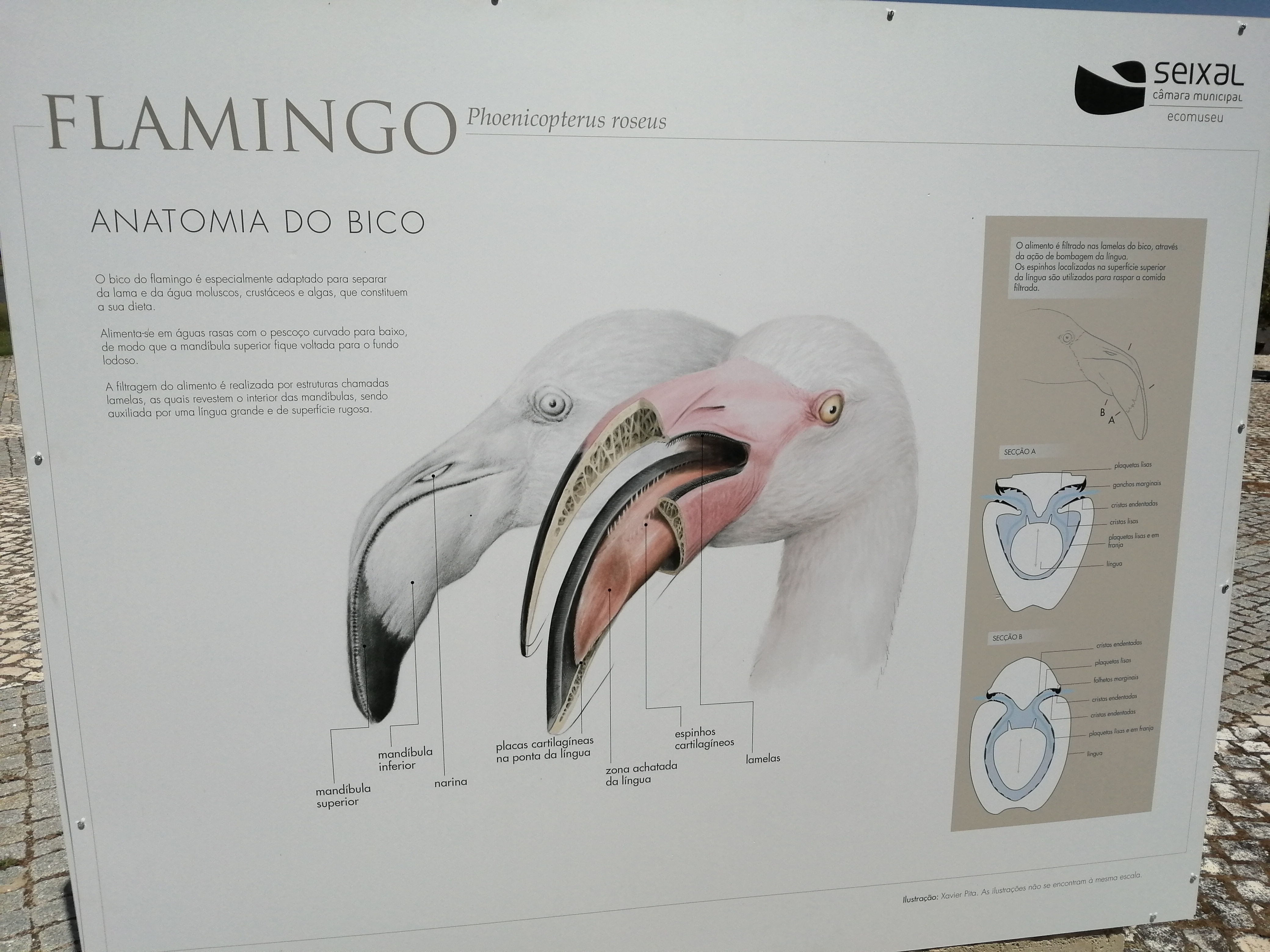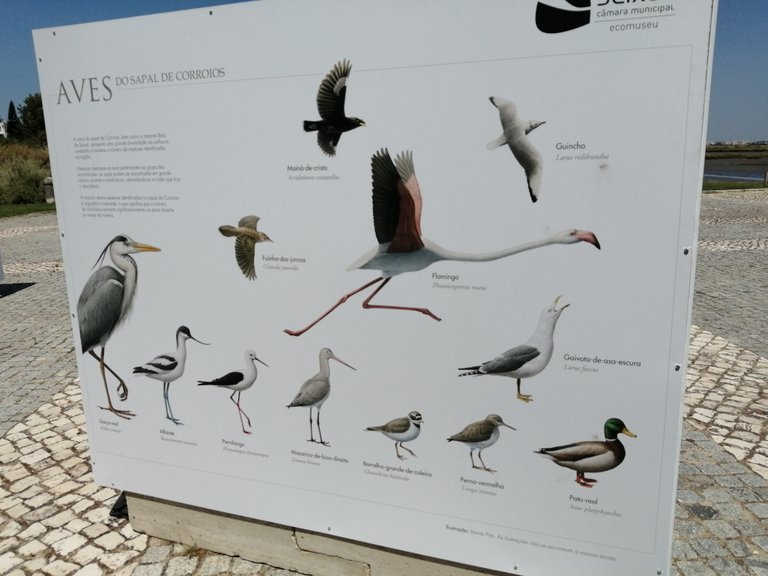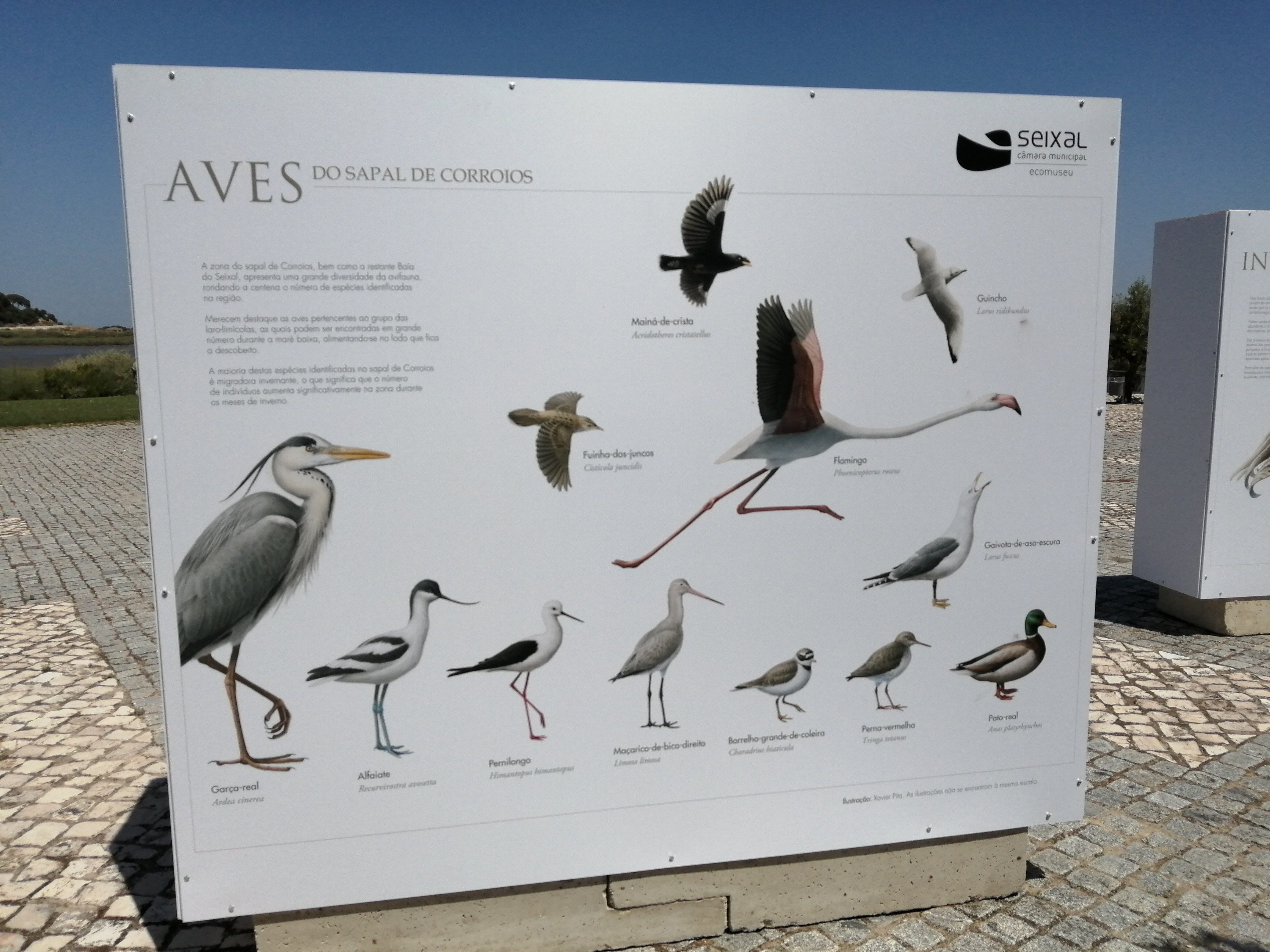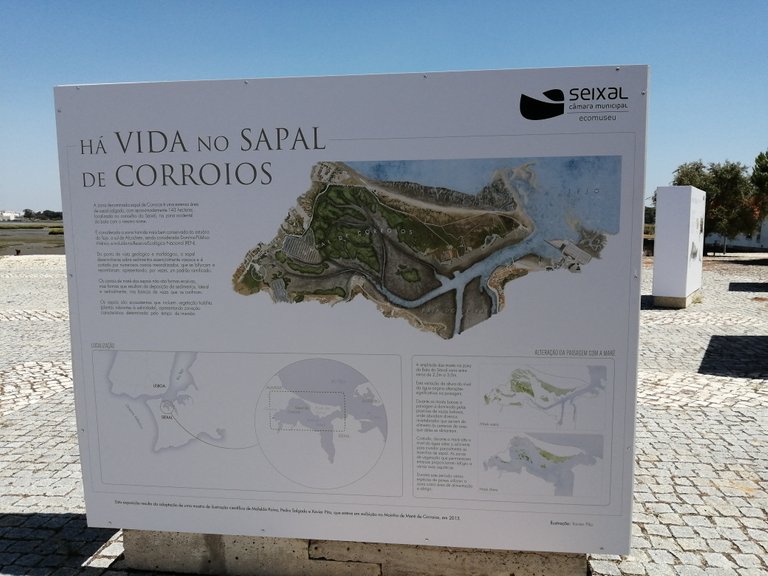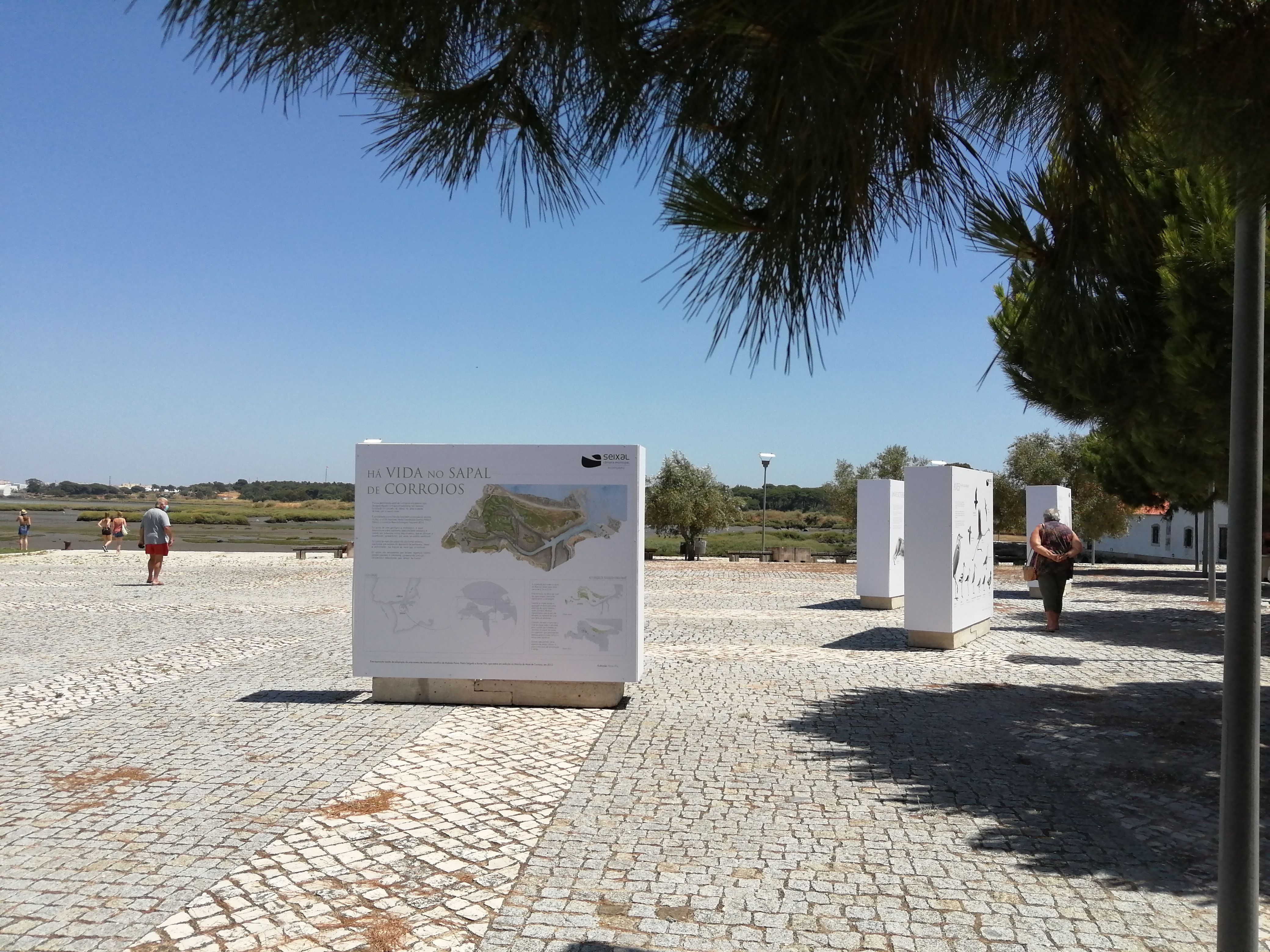 The observation point number consisted in the area of the river behind the tide mill, here there were numerous records of observation of flamingos, and well I was very lucky because I saw a population of more than 200 individuals, I have to emphasize that this area is very crowded by people, so it was normal to see the species at a great distance! They are shy birds that do not usually approach people!😶😶
O número do ponto de observação consistia na área do rio atrás do moinho de marés, aqui havia inúmeros registros de observação de flamingos, e bem tive muita sorte porque vi uma população de mais de 200 indivíduos, devo ressaltar que esta zona é muito povoada de gente, pelo que era normal avistar a espécie a grande distância! São pássaros tímidos que não costumam se aproximar das pessoas!👨‍🏫👨‍🎓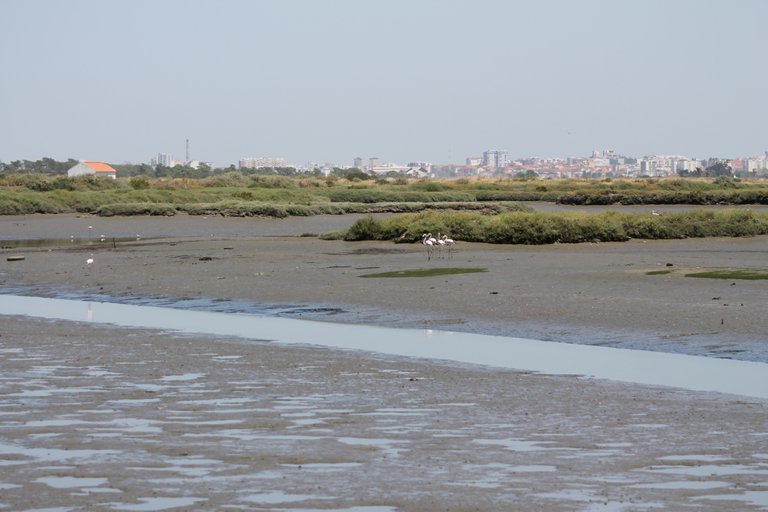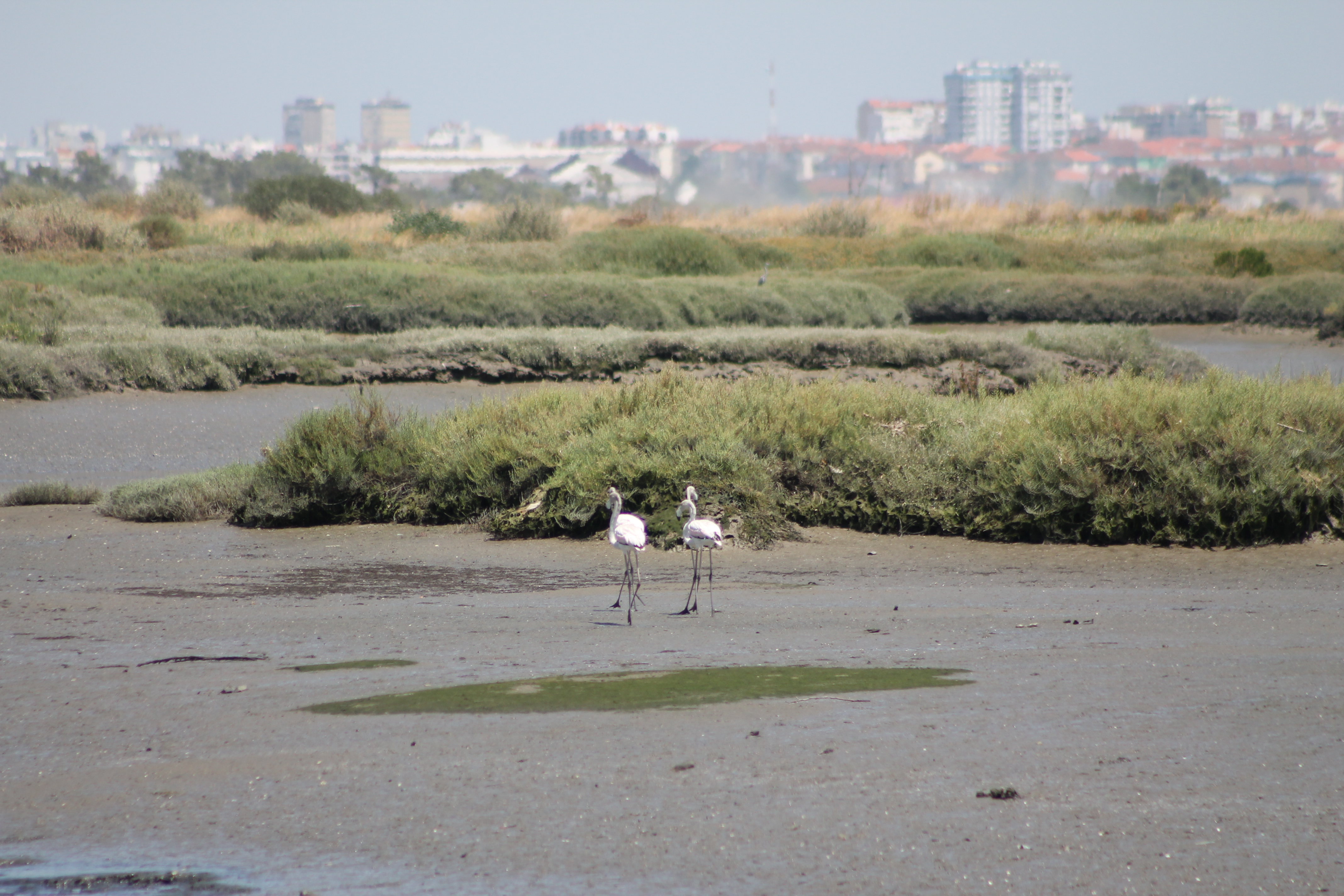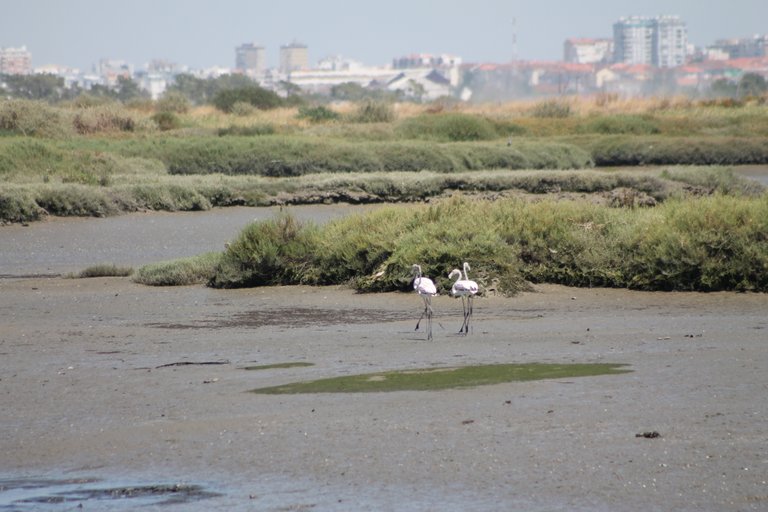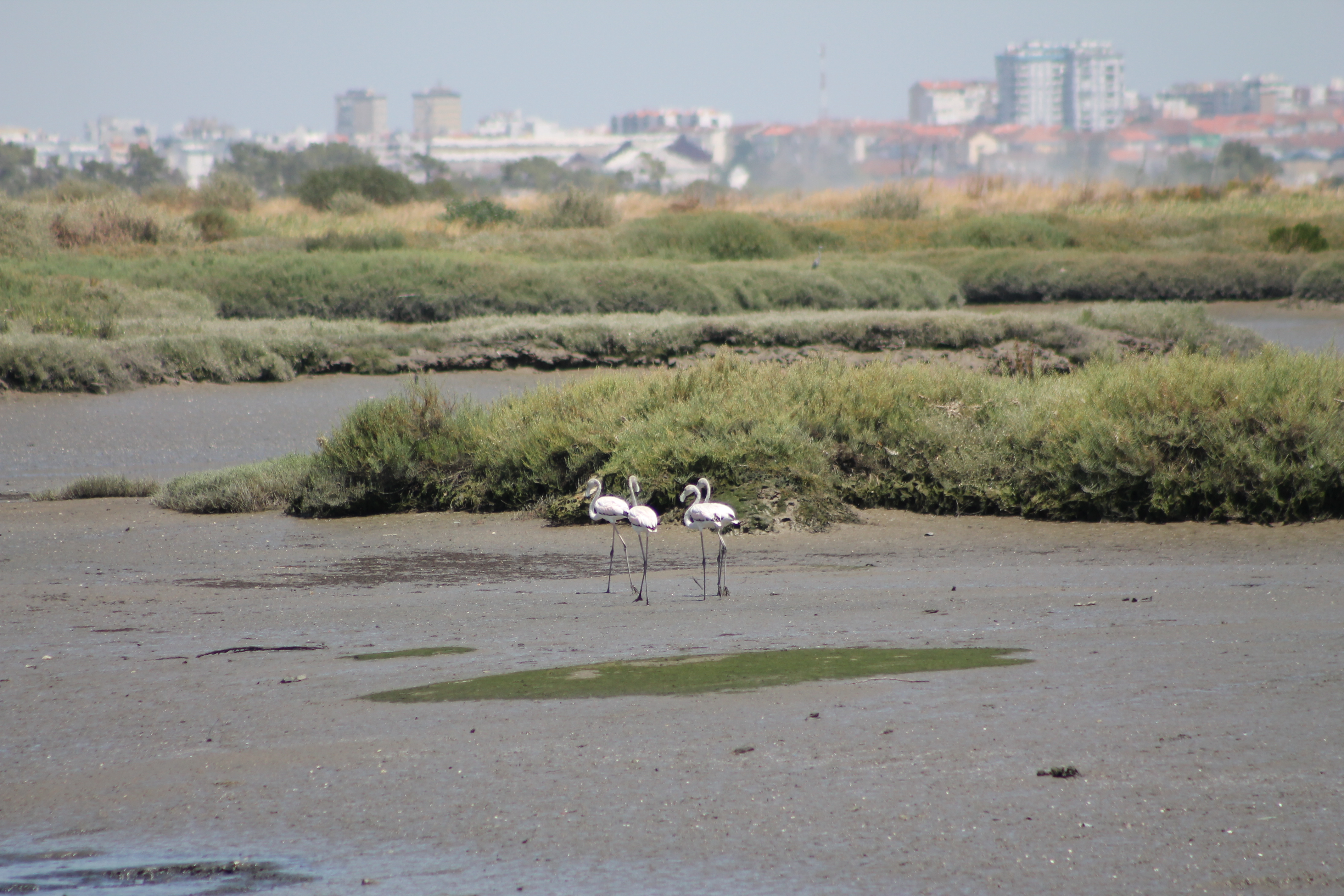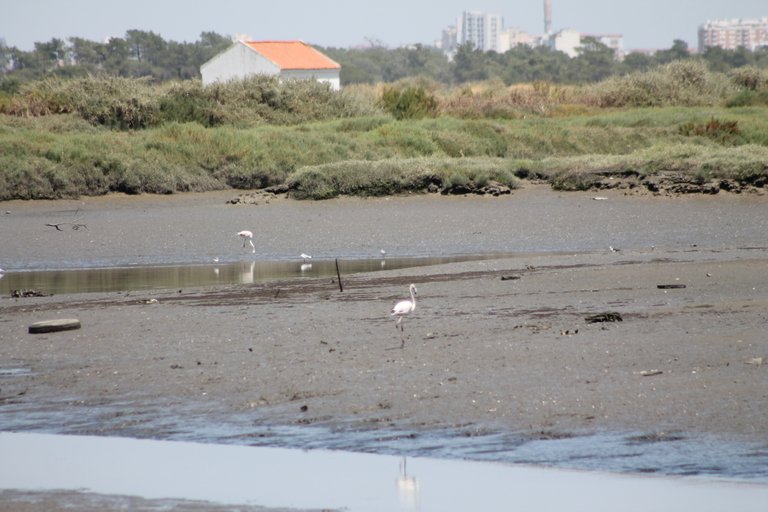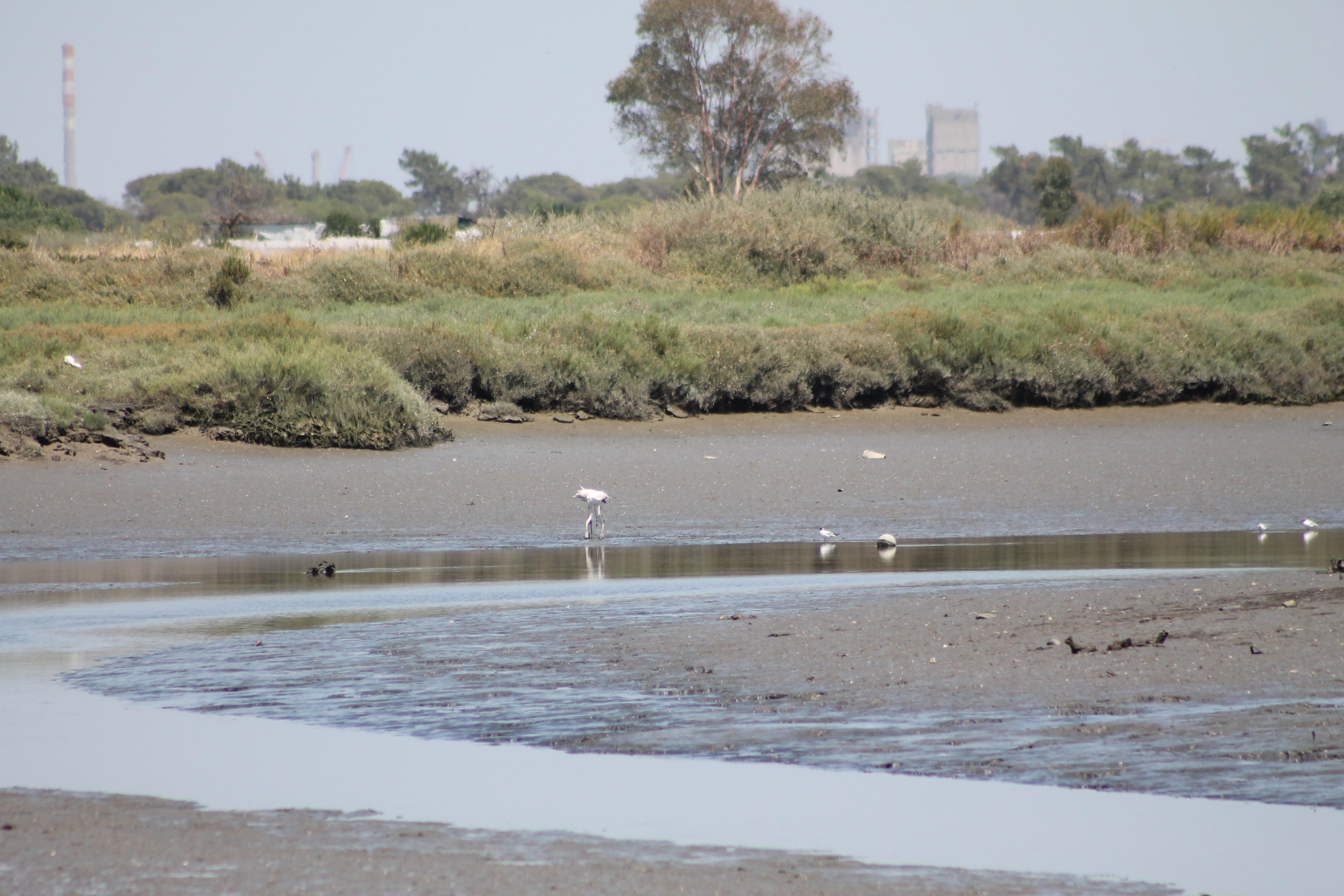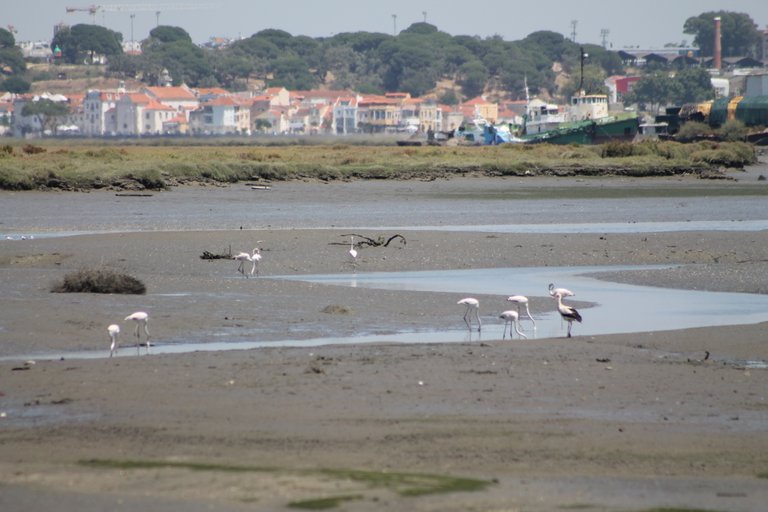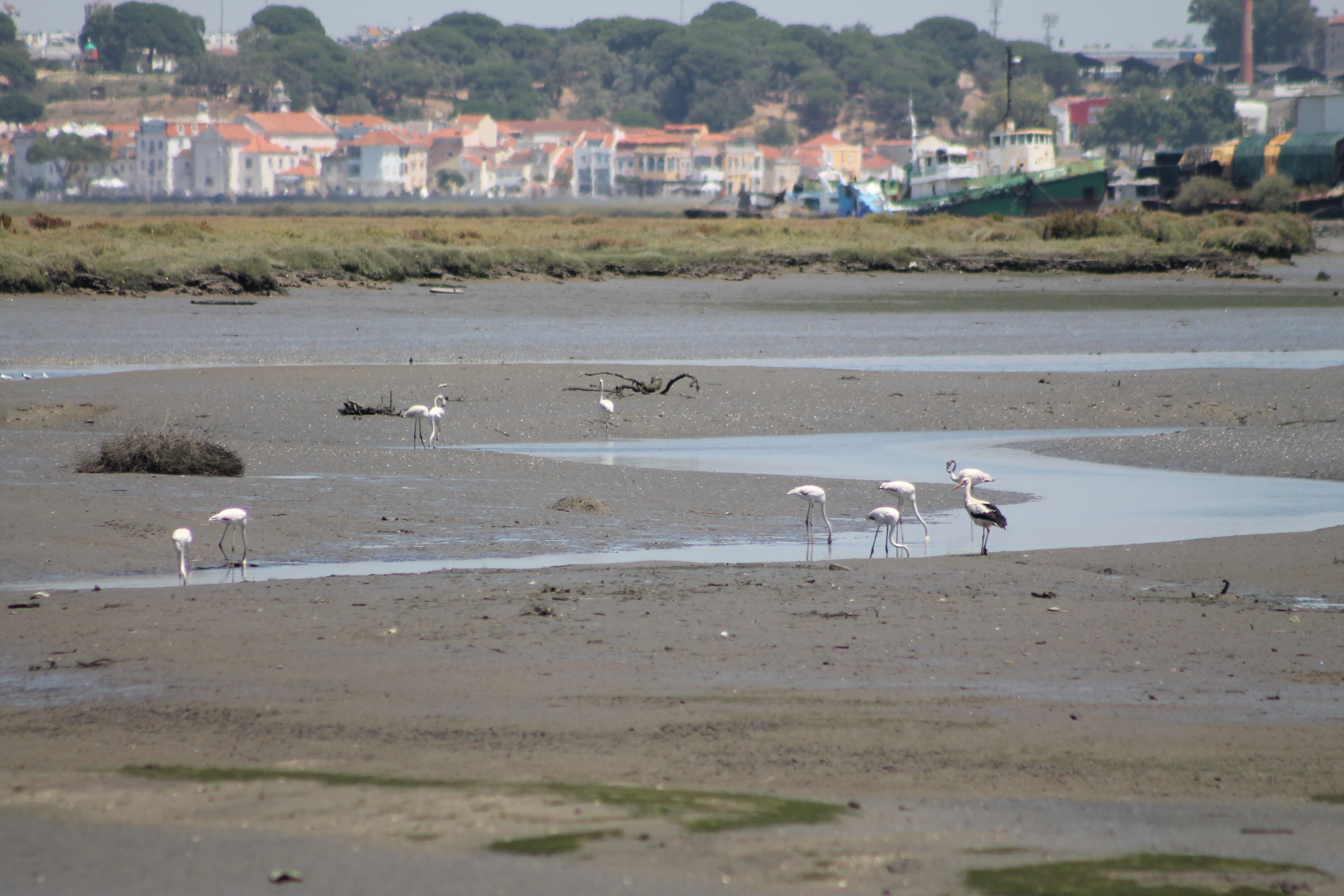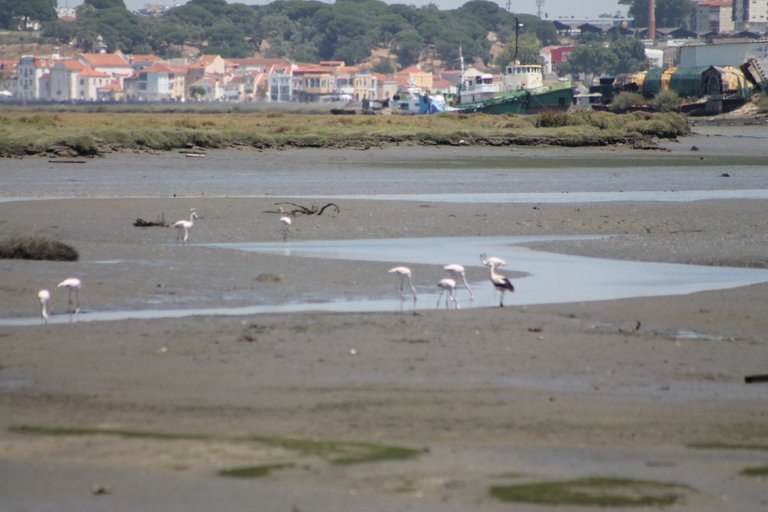 Seeing flamingos is something that every observer of nature has to experience once in their life, they are very beautiful species with their pink coloration due to their diet! but they have a great secret they are too sociable, several experiments have been carried out and it has been discovered that many individuals within large flocks prefer to be with "friends"! They are not randomly have a moment to socialize🤩🤩
Ver flamingos é algo que todo observador da natureza tem que experimentar uma vez na vida, são espécies muito bonitas com sua coloração rosa devido a sua dieta! mas eles têm um grande segredo, são muito sociáveis, várias experiências foram realizadas e descobriu-se que muitos indivíduos em grandes bandos preferem estar com "amigos"! Eles não têm um momento aleatório para se socializar👨🧓👨‍🦰👩👱‍♀️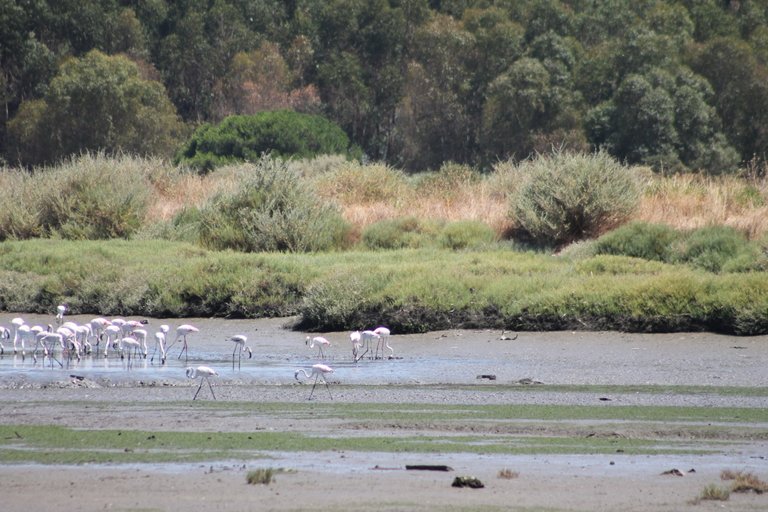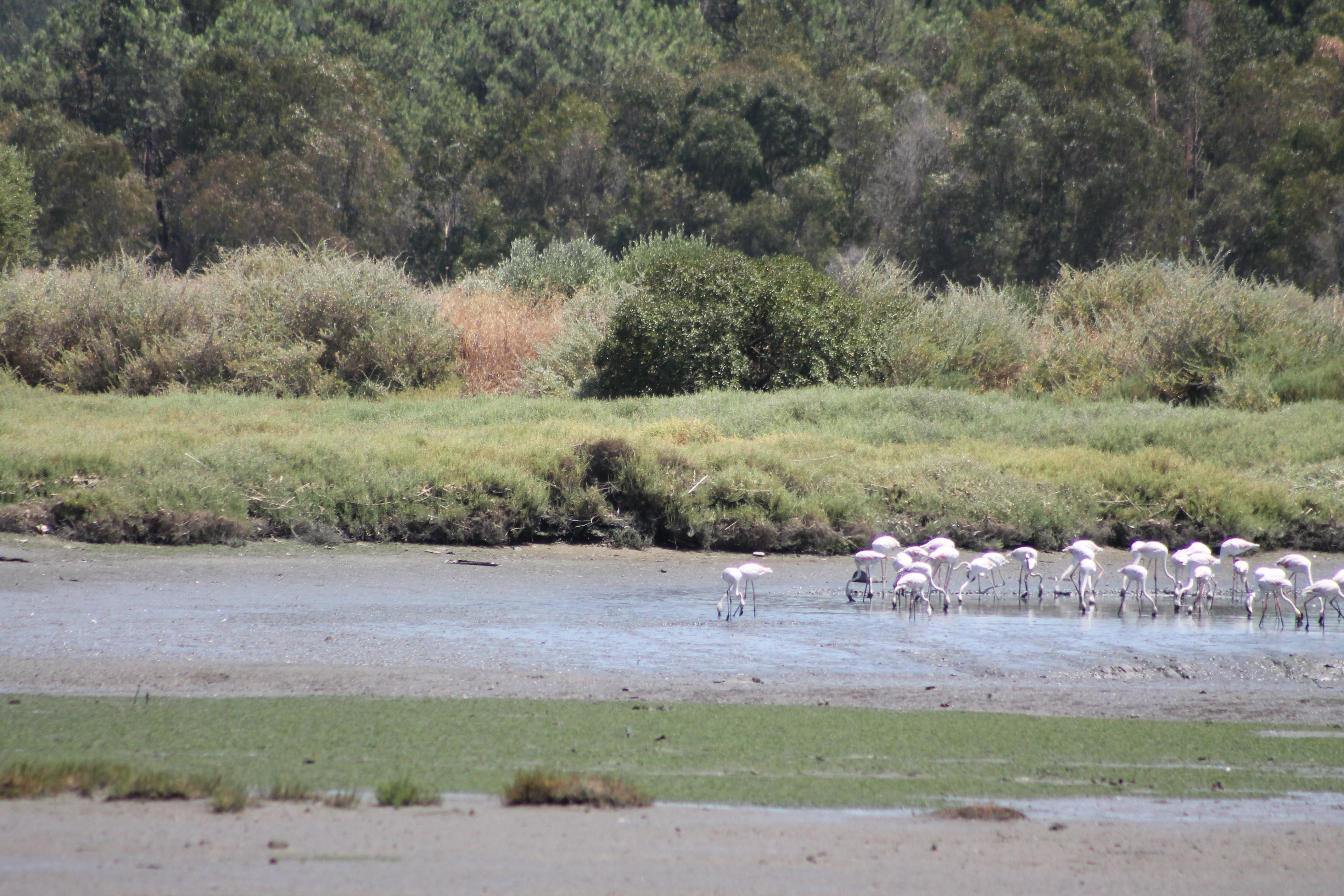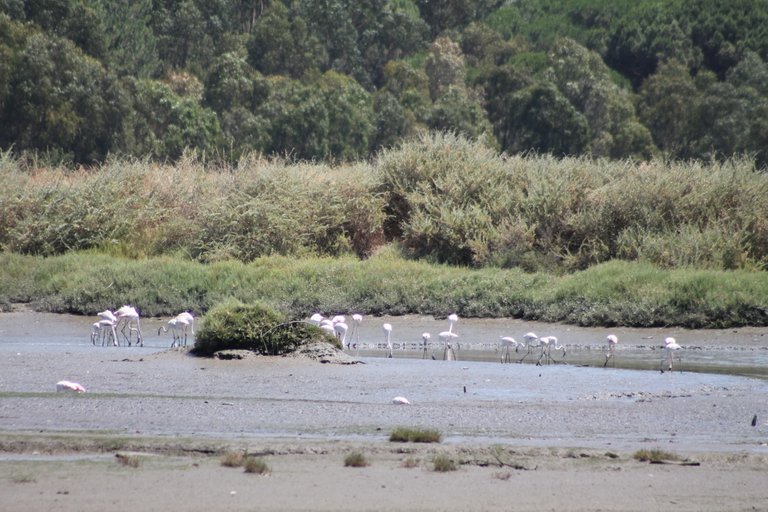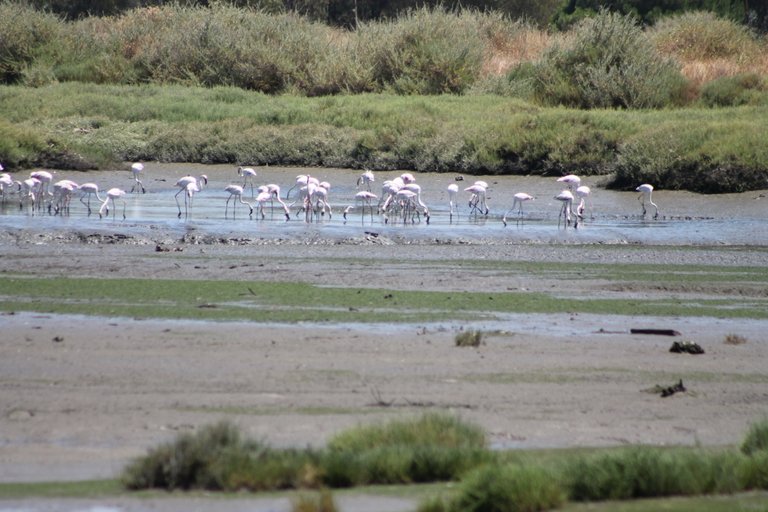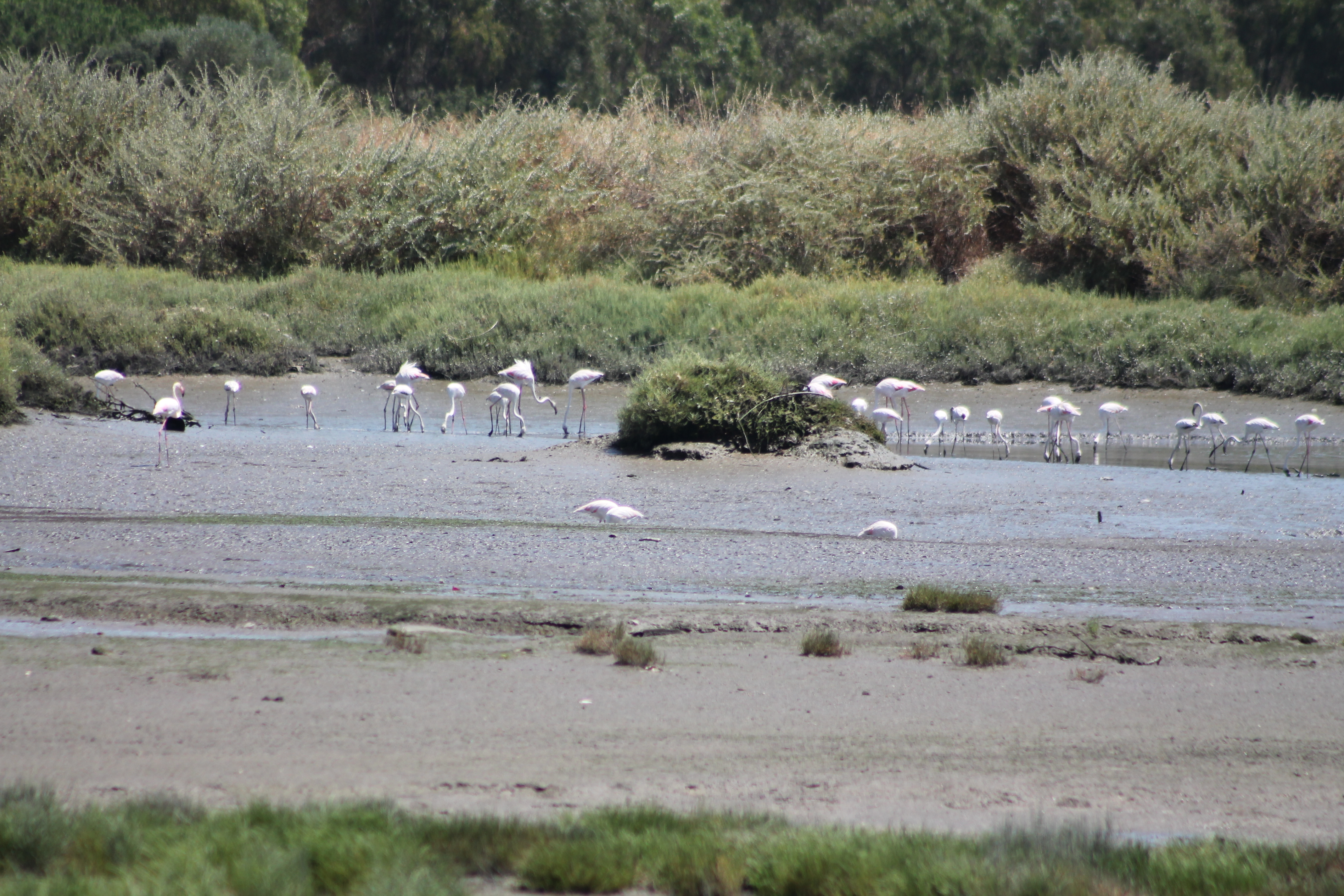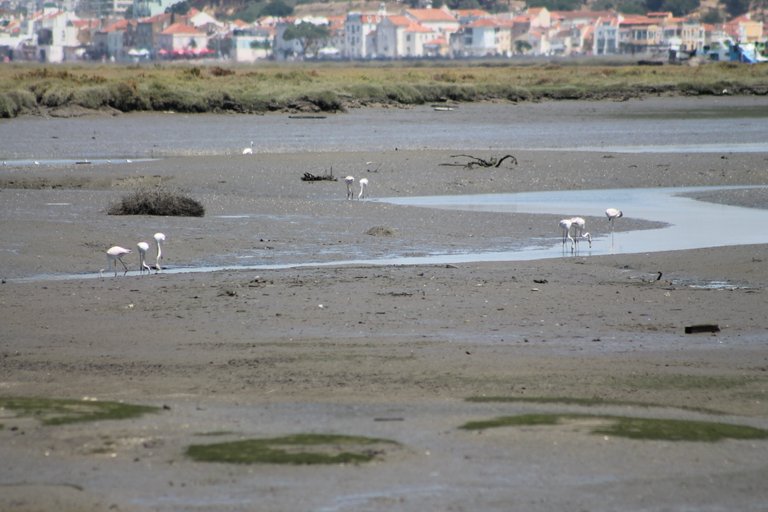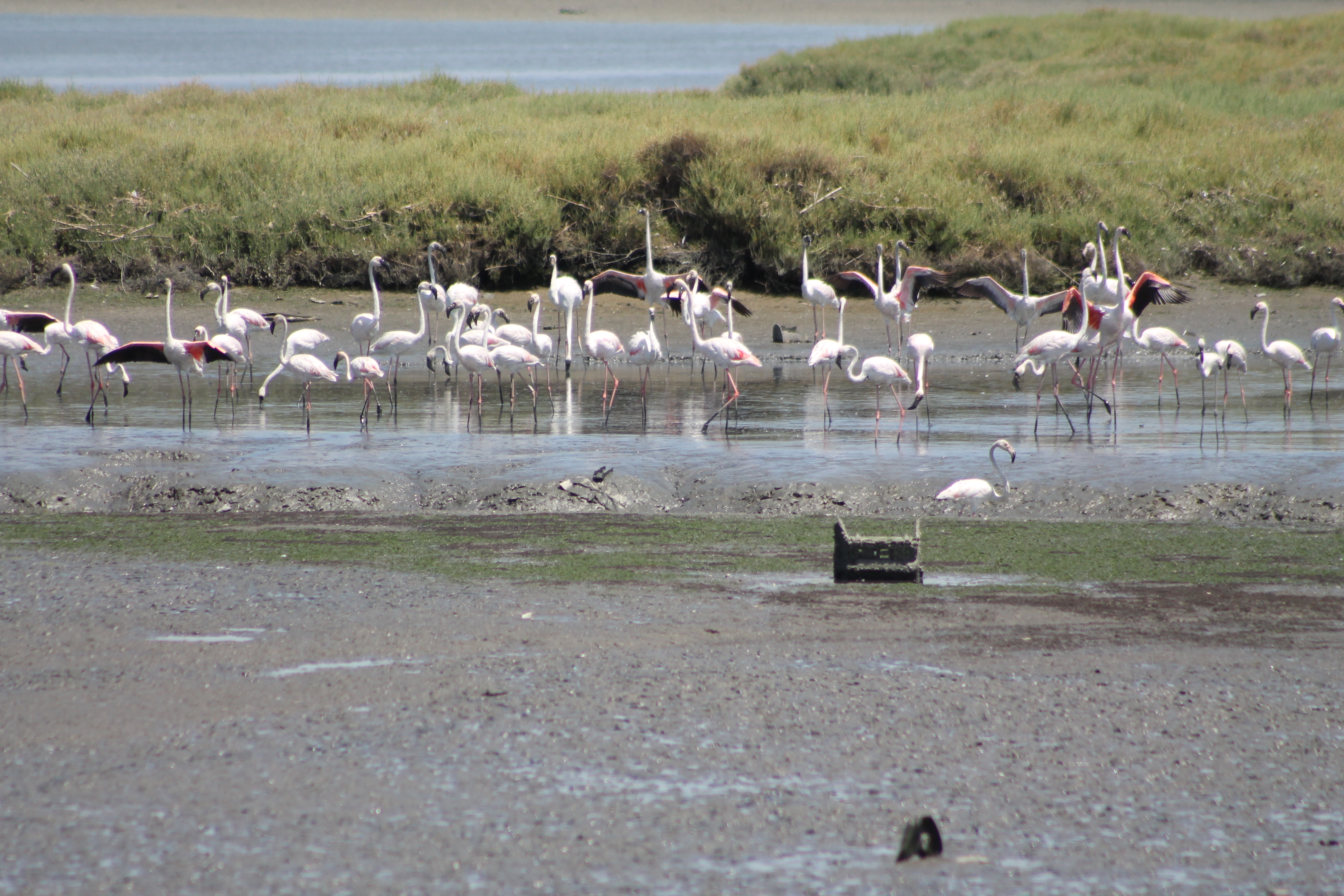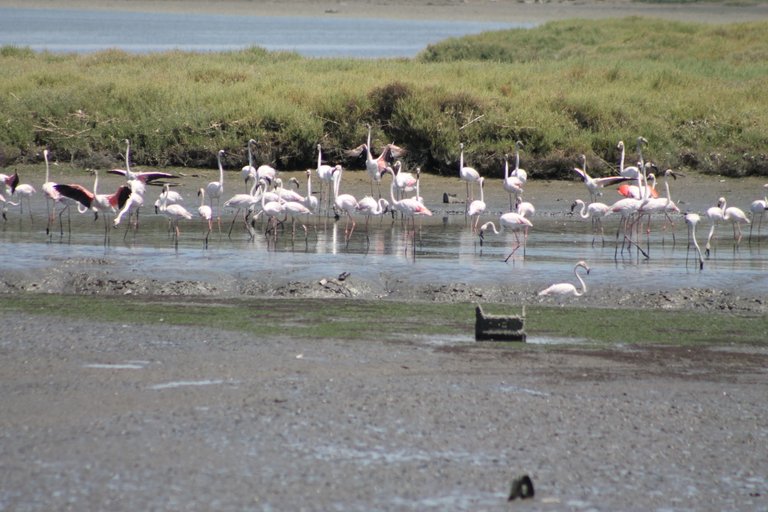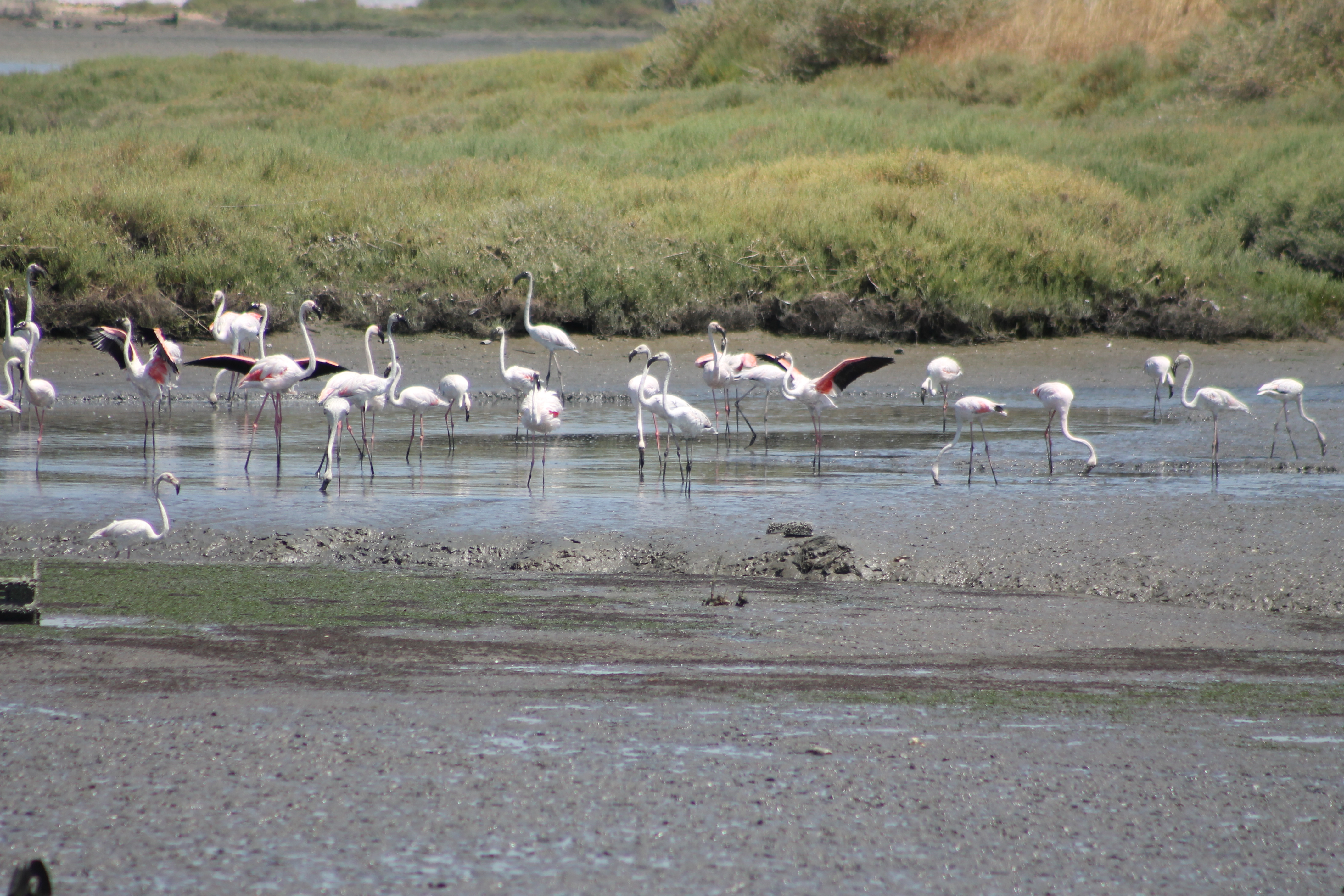 The species that is observed in this river is (Phoenicopterus roseus) it is a resident bird in the river but that moves in different areas in search of food, in other parts of Portugal it is not a resident instead it is migratory! Let's say it will depend on the place where you photograph it! nests of it have already been seen in the algarve!🤩🤩
A espécie que se observa neste rio é (Phoenicopterus roseus) é uma ave residente no rio mas que se desloca em diferentes zonas em busca de alimento, noutras partes de Portugal não é residente mas sim migradora! Digamos que vai depender do local onde você o fotografa! já se viram ninhos dela no algarve!😃😃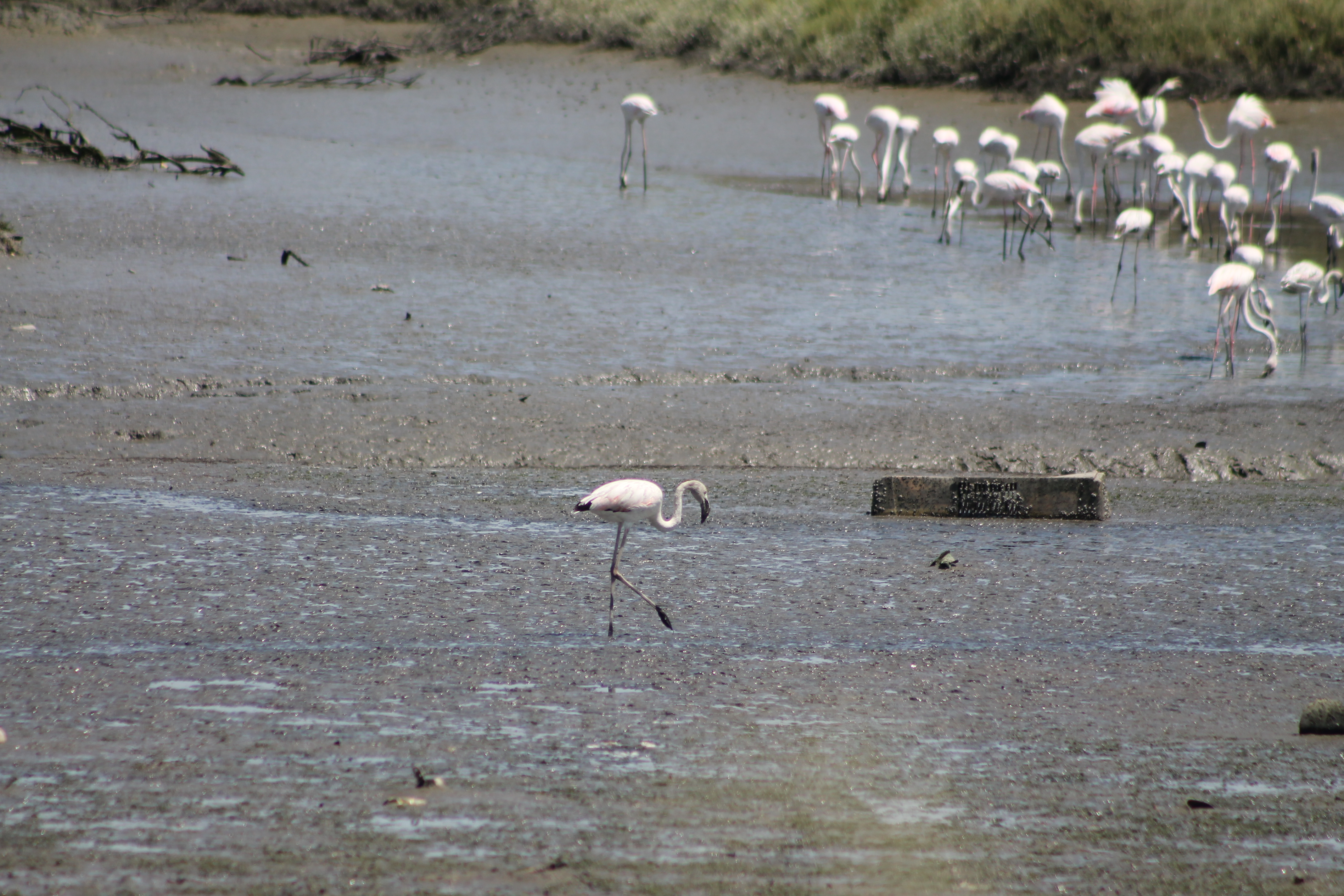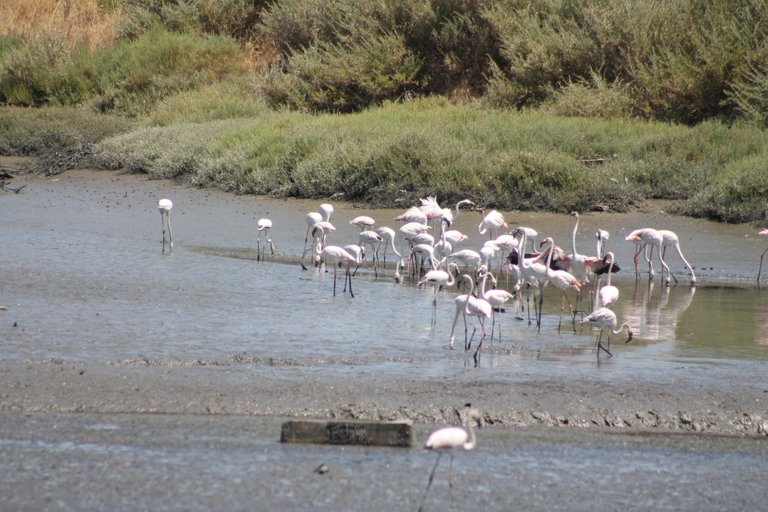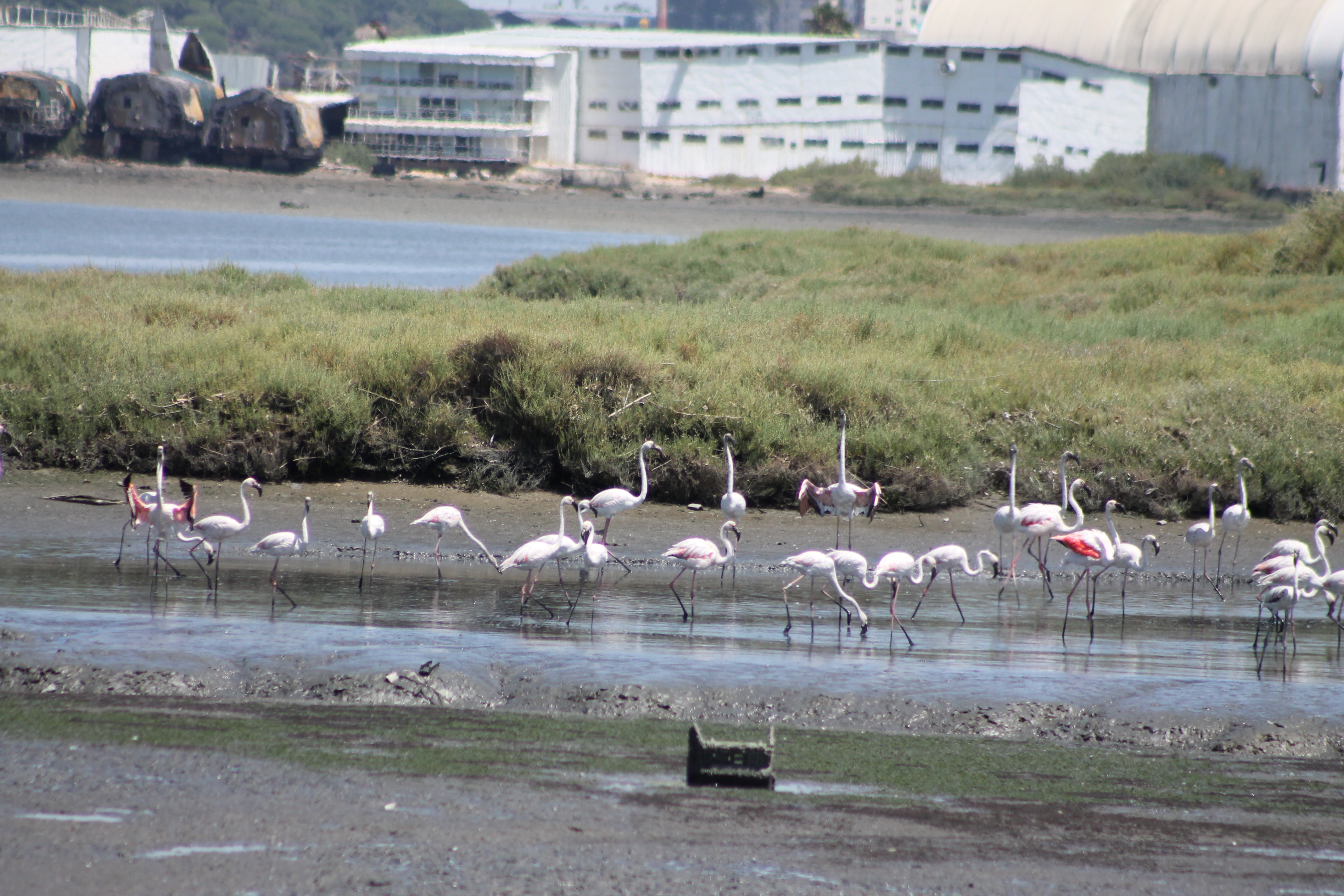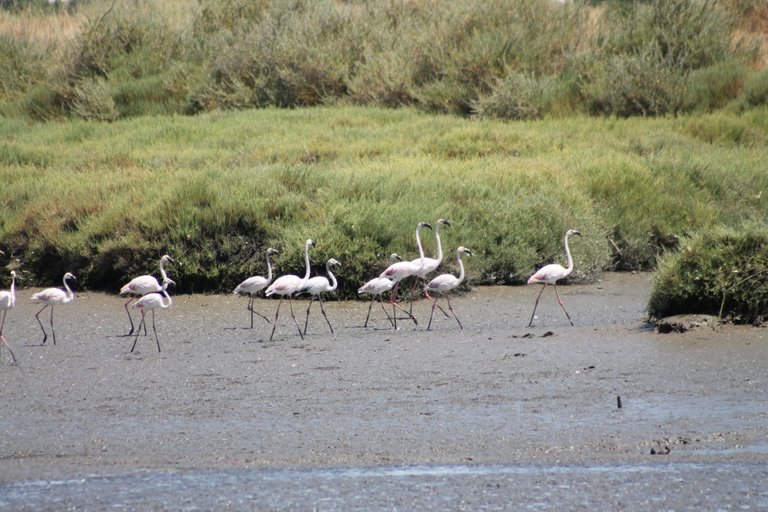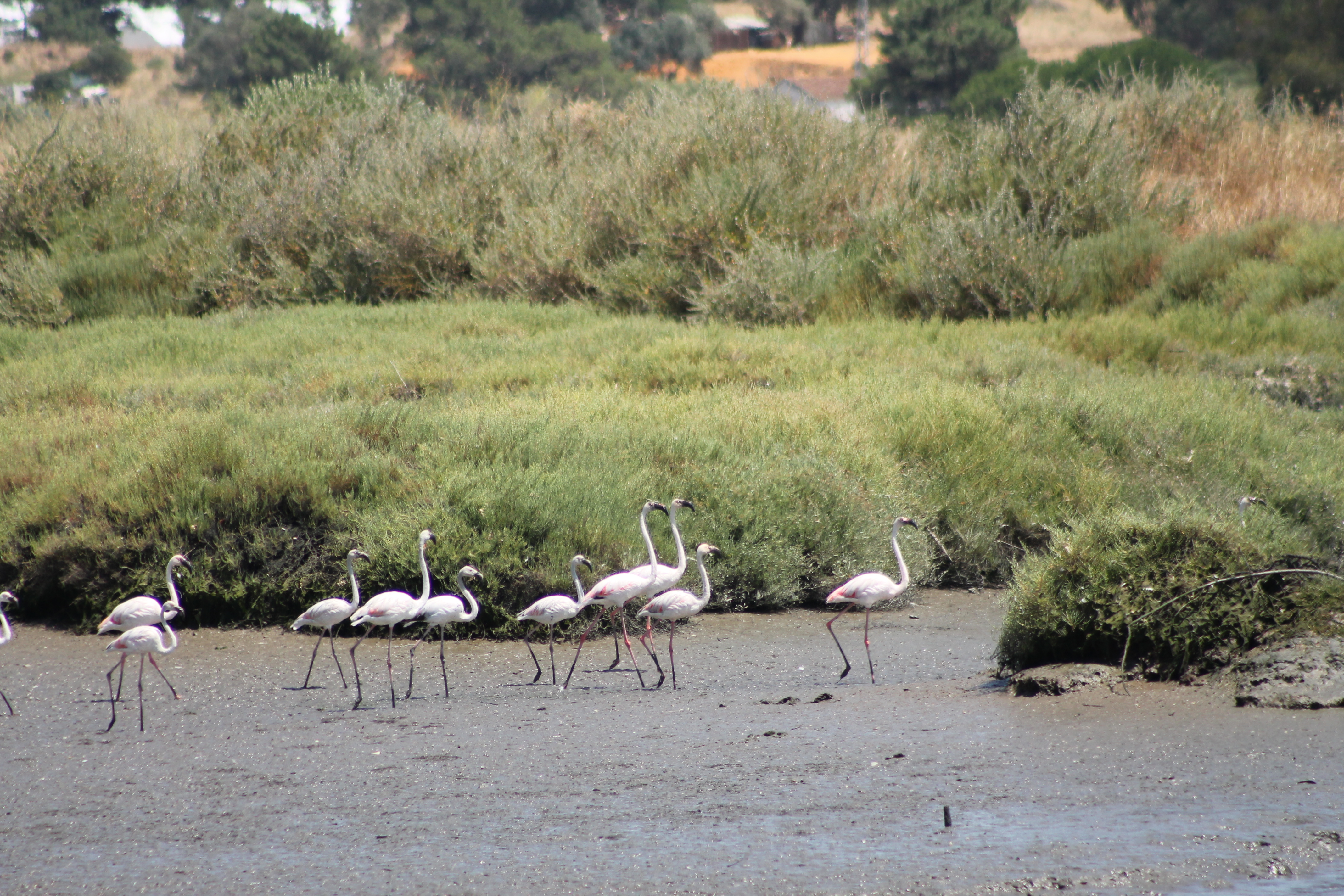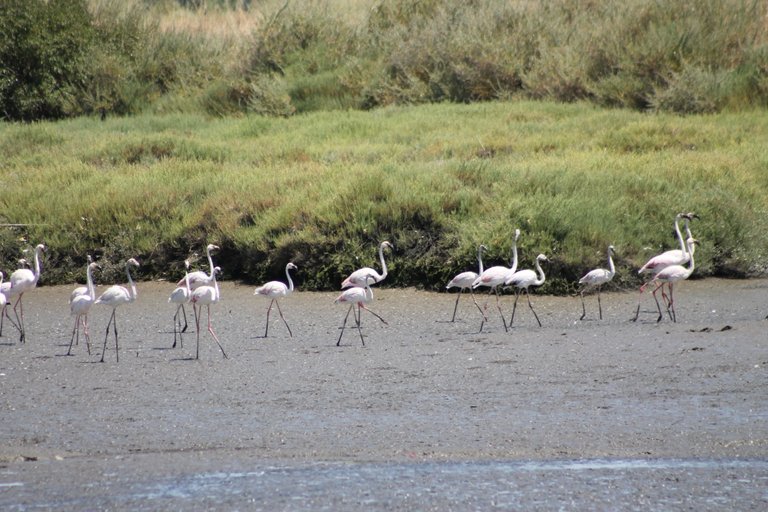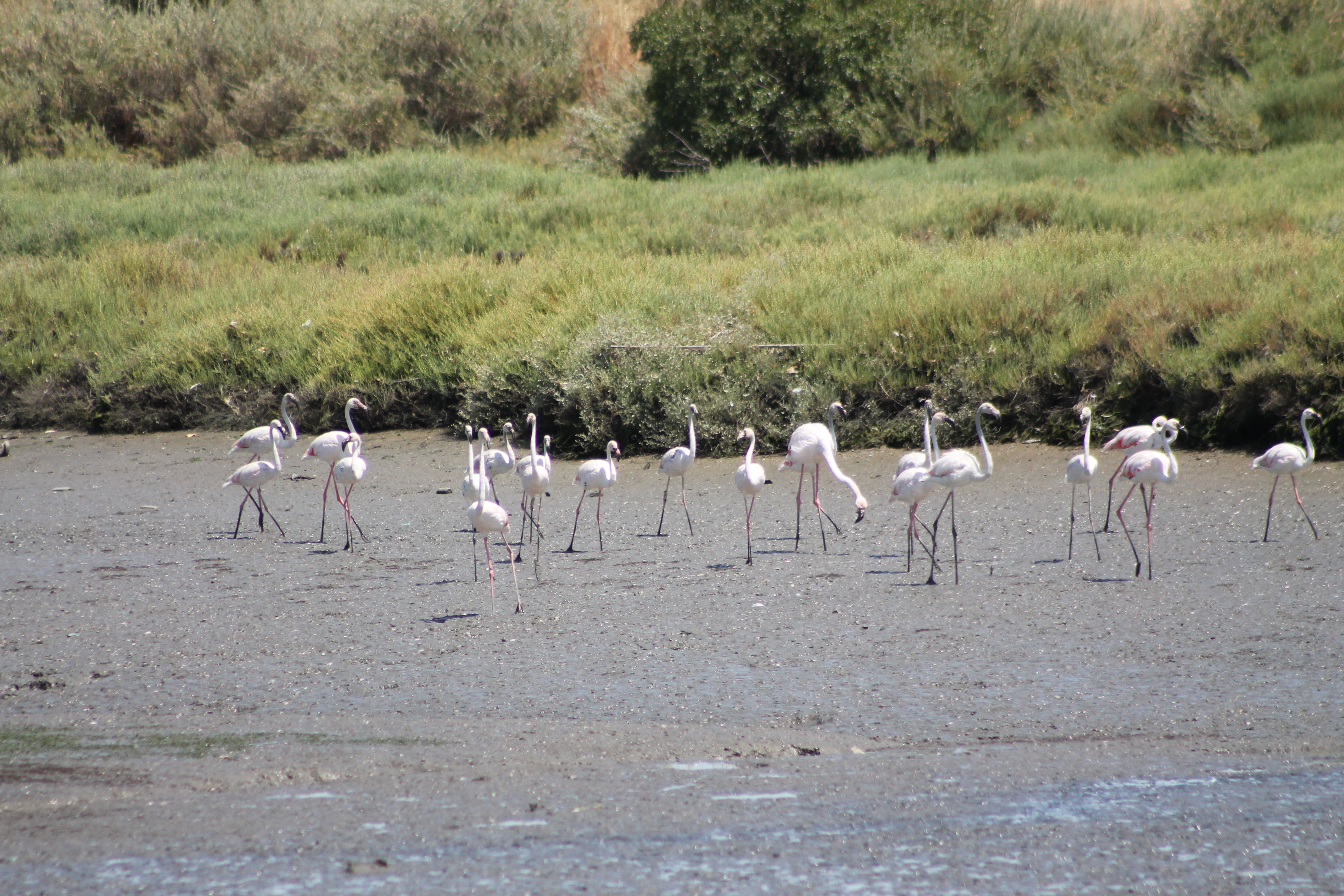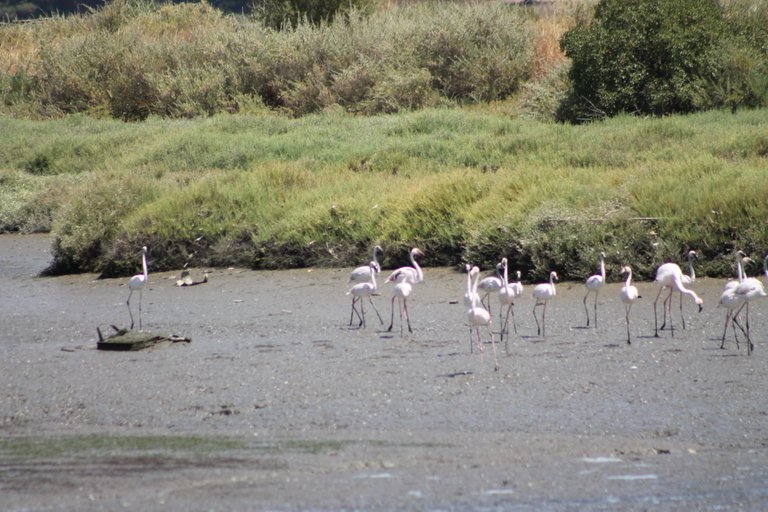 Flocks of flamingos with more than a million individuals have been seen, although they are highly sociable, everything is also determined by the individual behavior of each specimen! Imagine? there are some who are very territorial and who do not share the territory with other flamingos, some do not prefer to get together with other individuals because "they do not get along" is a very complex social structure!😶😶
Viram bandos de flamingos com mais de um milhão de indivíduos, embora sejam altamente sociáveis, tudo também é determinado pelo comportamento individual de cada espécime! Imagine? há uns que são muito territoriais e que não partilham o território com outros flamingos, alguns não preferem reunir-se com outros porque "não se dão bem" é uma estrutura social muito complexa!🤣😂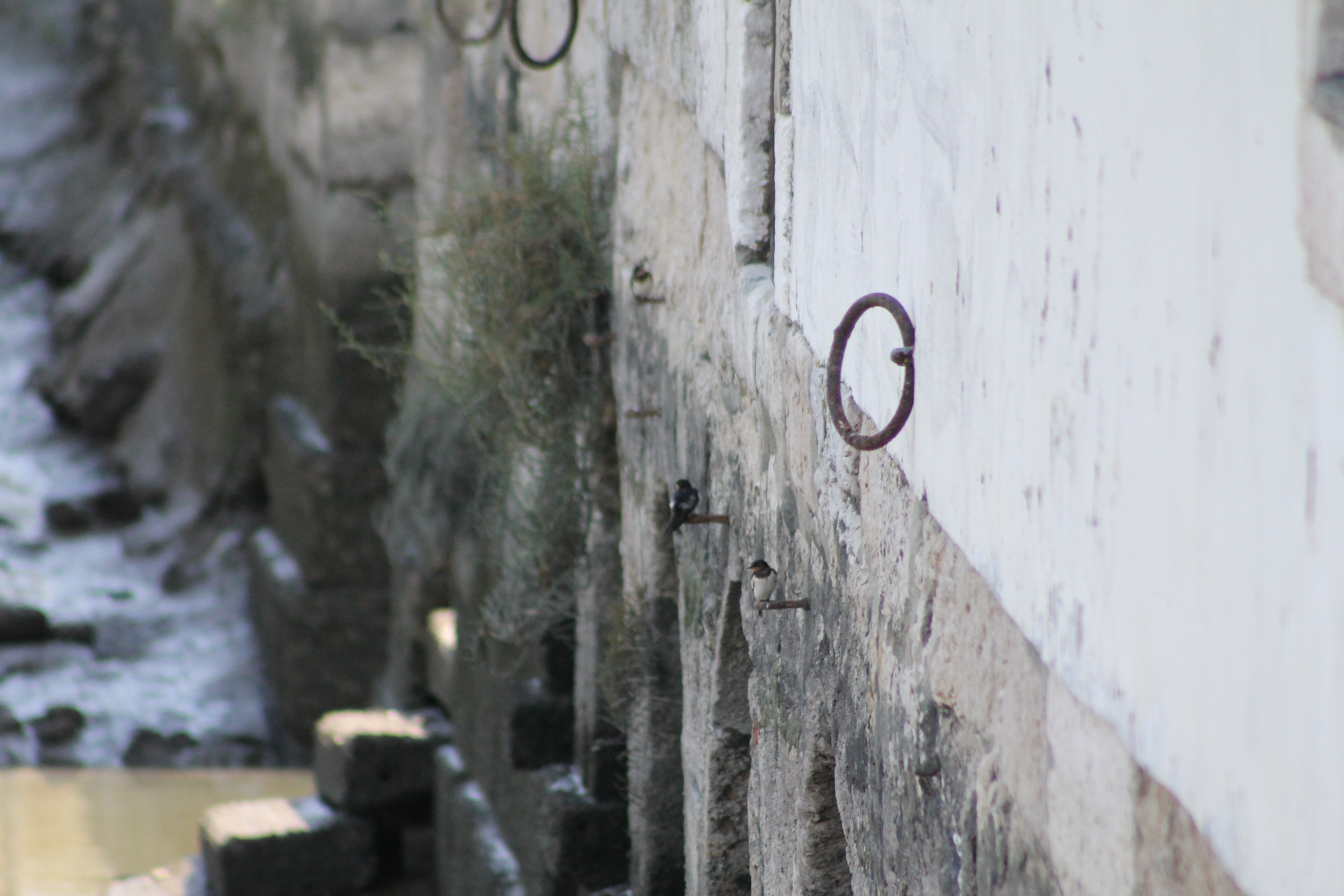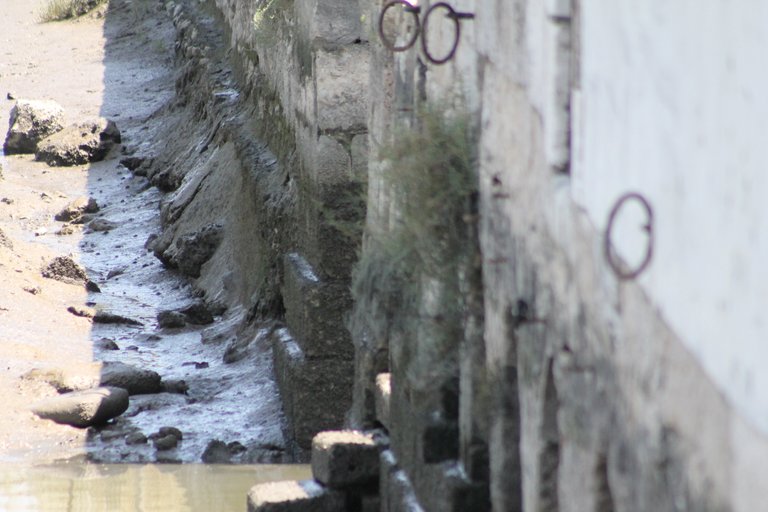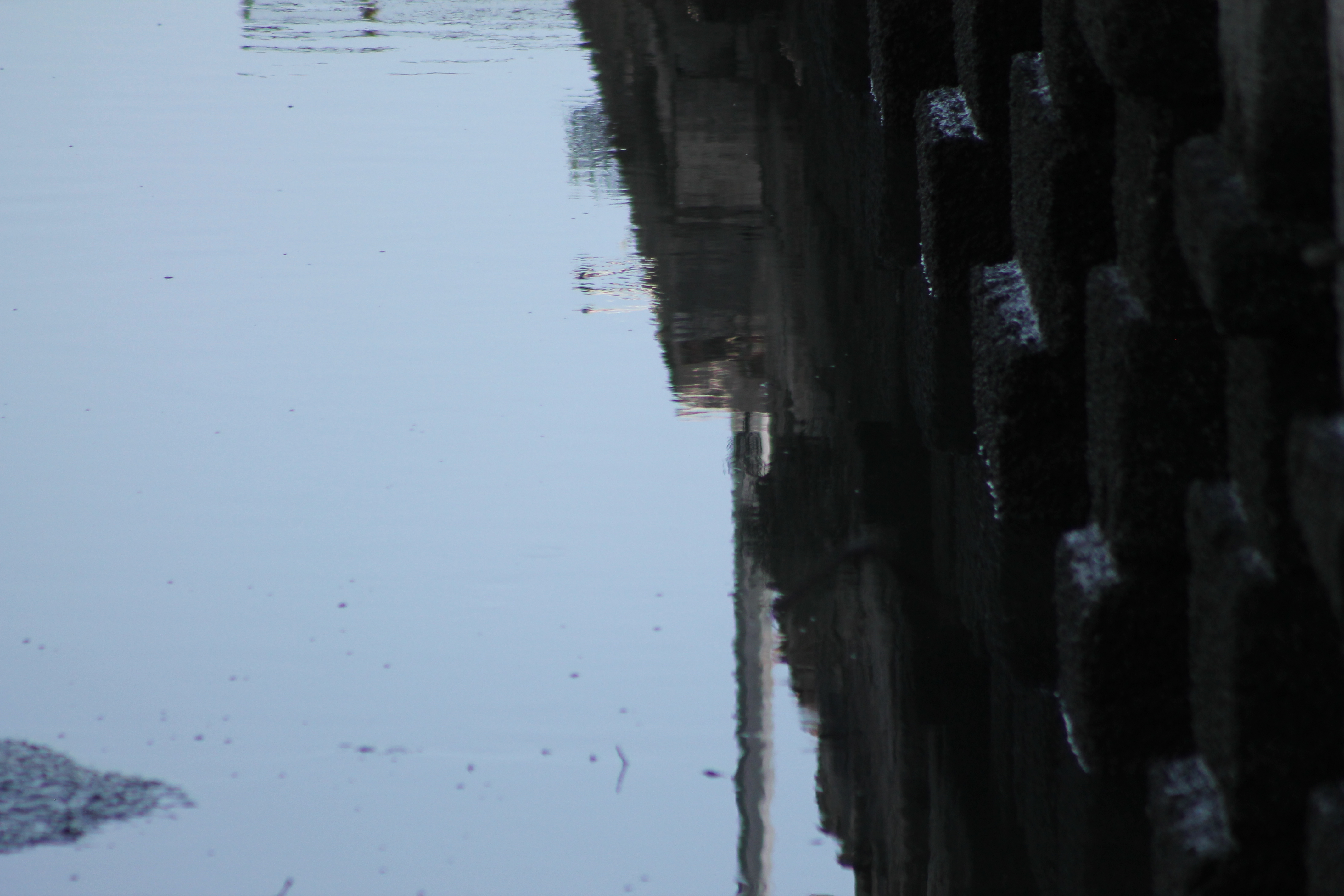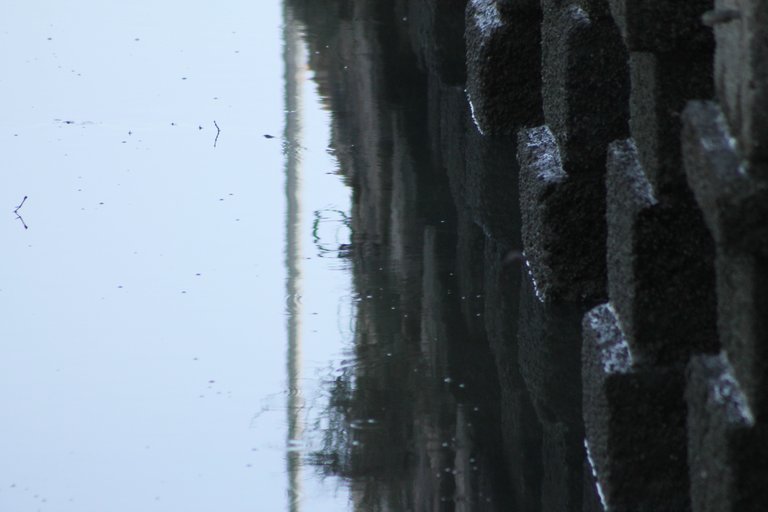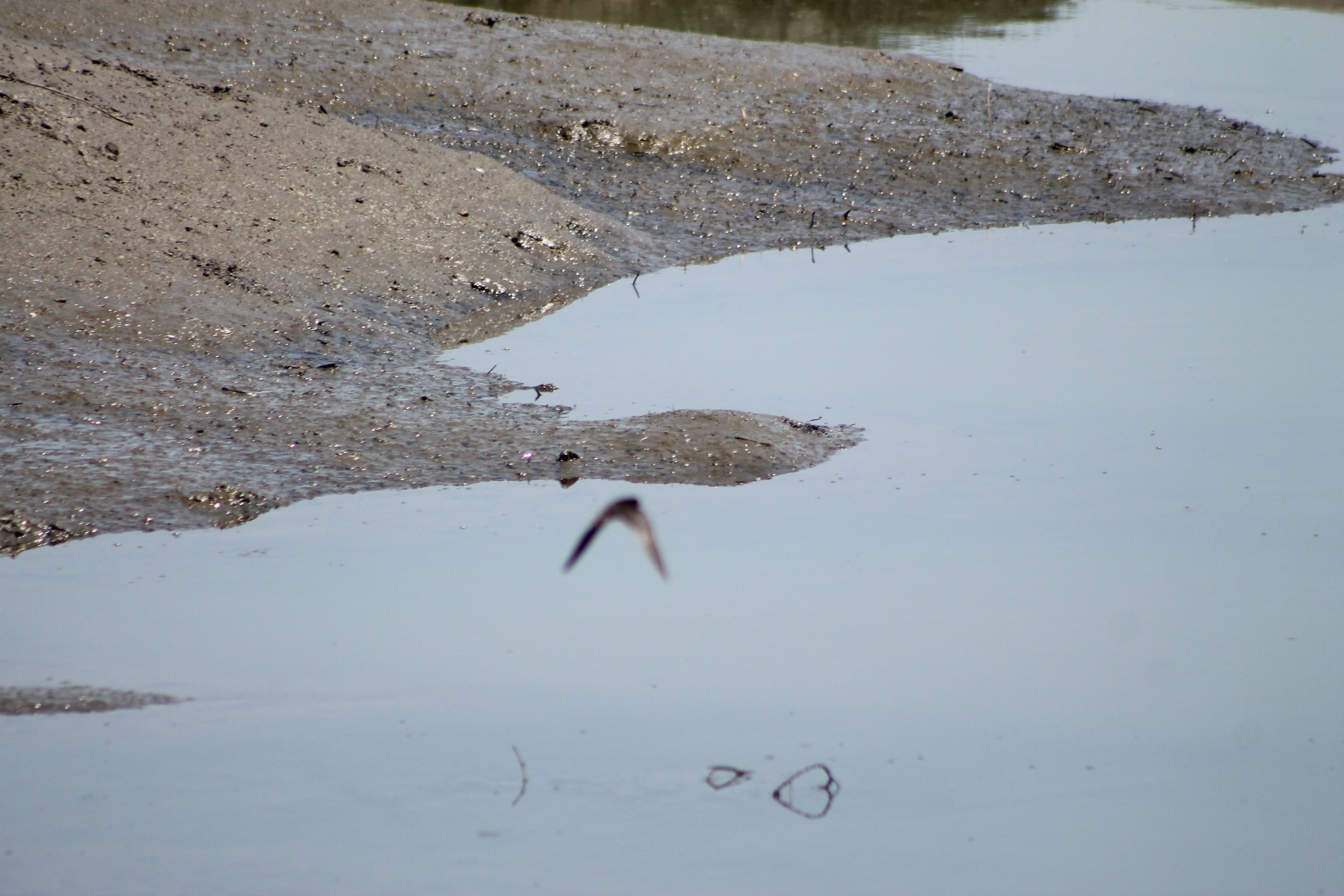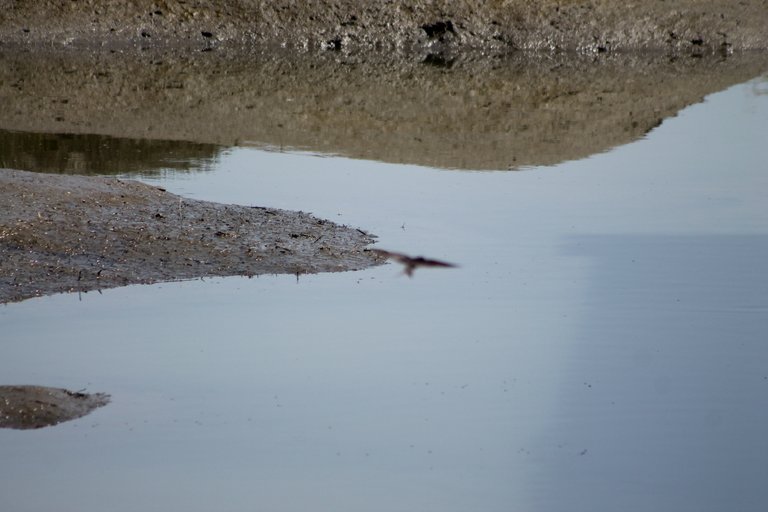 A GREAT CONTRIBUTION TO SCIENTIFIC SOCIETY🙂🚩📸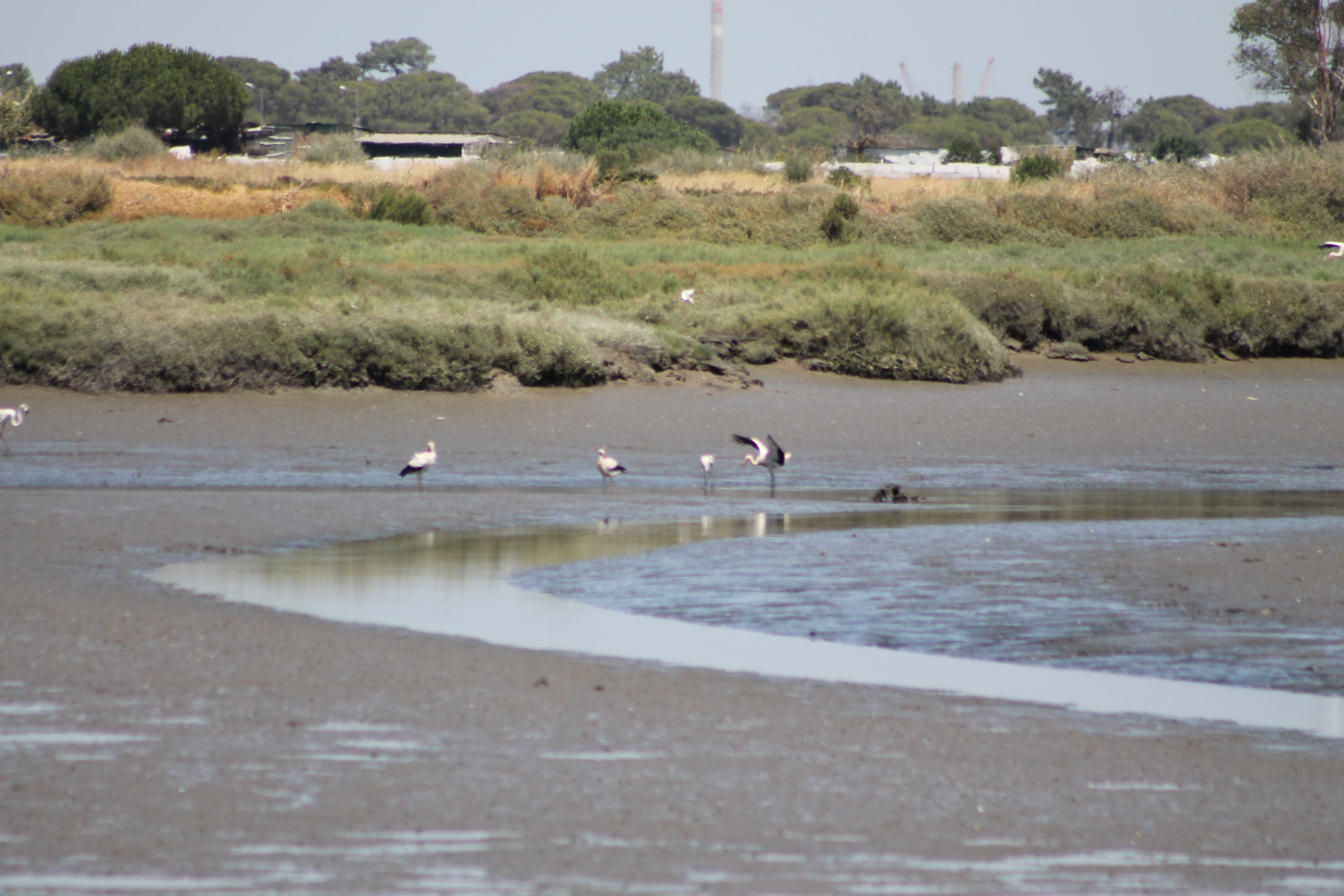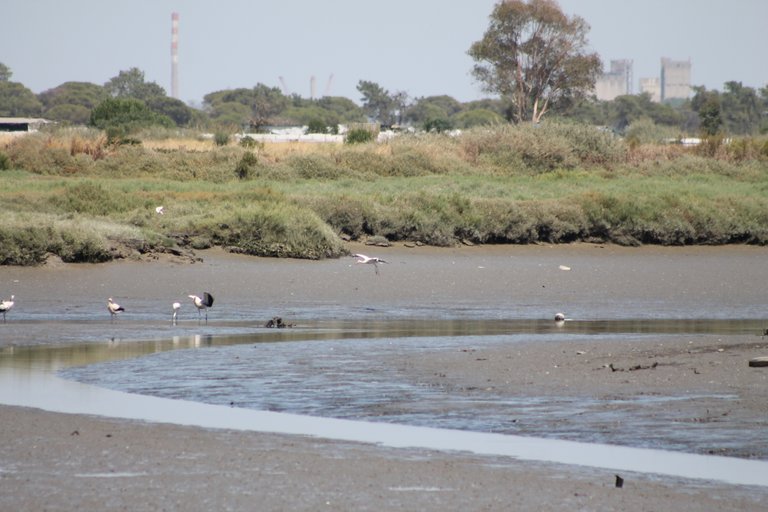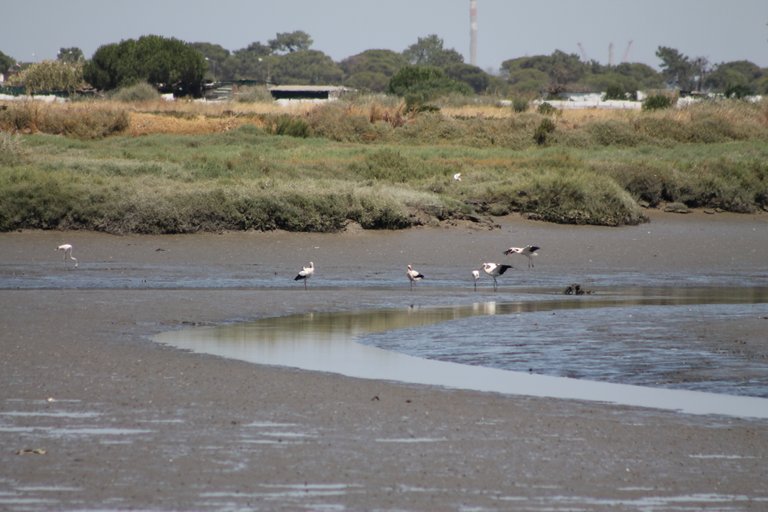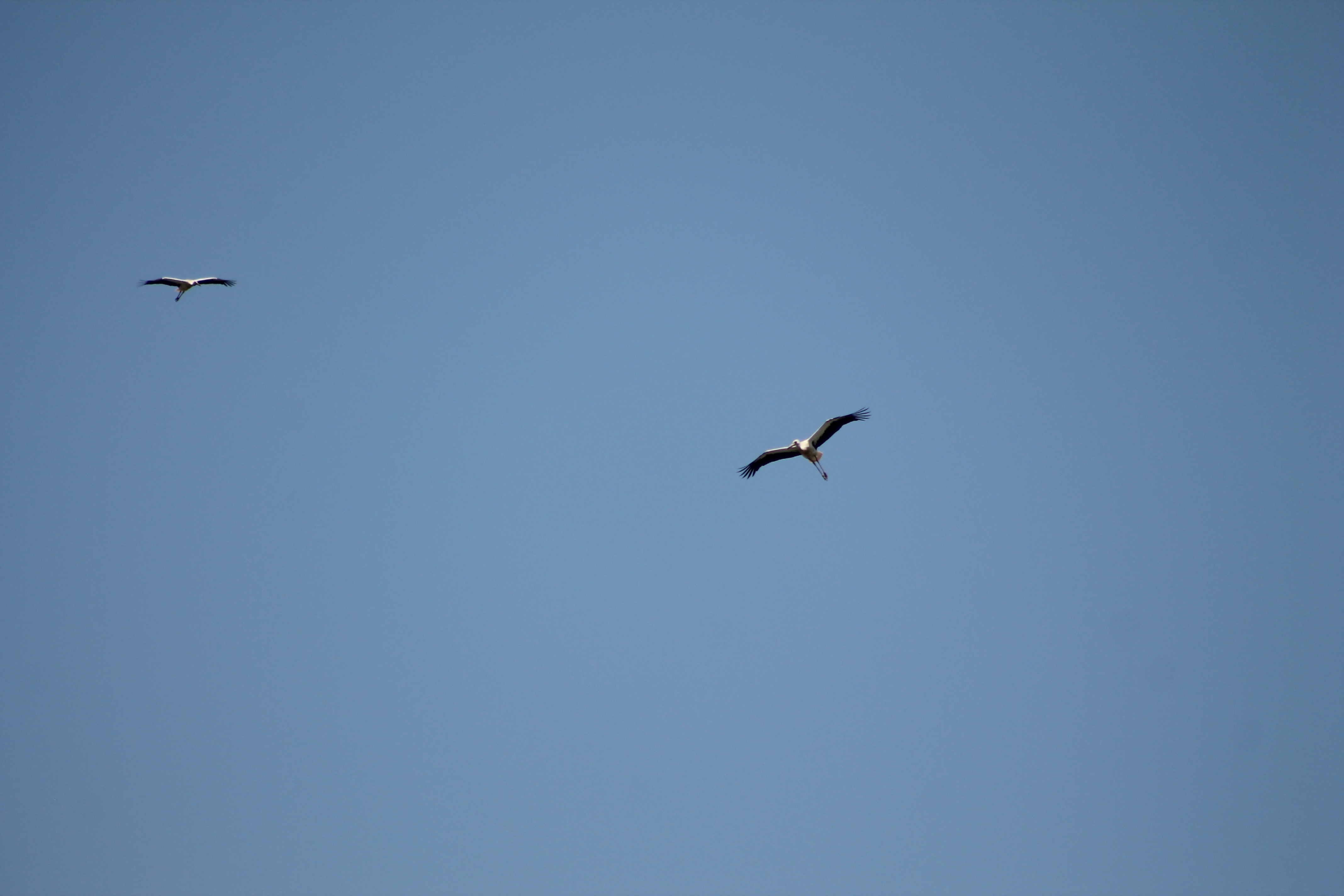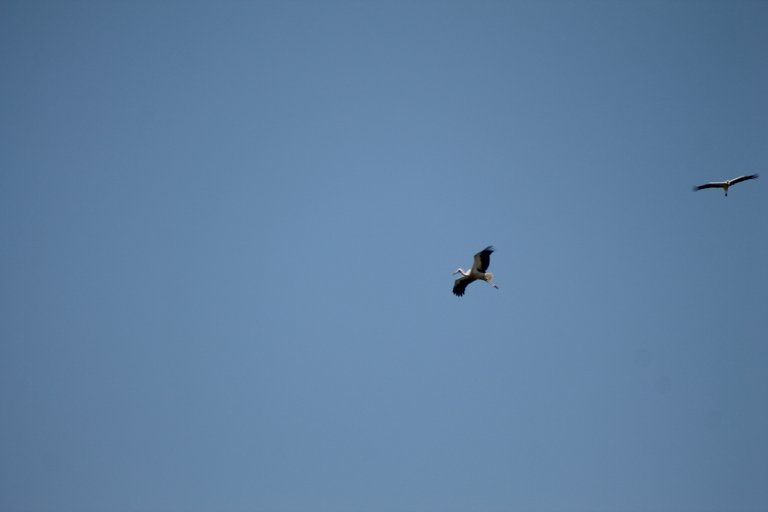 I read many articles before coming to this area to study flamingos but something caught my attention, there was no mention of storks in this area, and as I had already mentioned this species is an indicator of contamination! I quickly went to interview the Biologist who works on the site and confirmed my suspicions with her words "currently the river is so polluted that the blind women who weren't here before are now common" I have proof of it in this video!😍😍
Li muitos artigos antes de vir a esta zona estudar flamingos mas algo chamou-me a atenção, não havia menção de cegonhas nesta zona e como já tinha referido esta espécie é um indicador de contaminação! Rapidamente fui entrevistar a Bióloga que trabalha no site e confirmei minhas suspeitas. Suas palavras "atualmente o rio está tão poluído que agora são comuns as mulheres cegas que não estavam aqui" Tenho prova disso neste vídeo!👨‍🏫👨‍🎓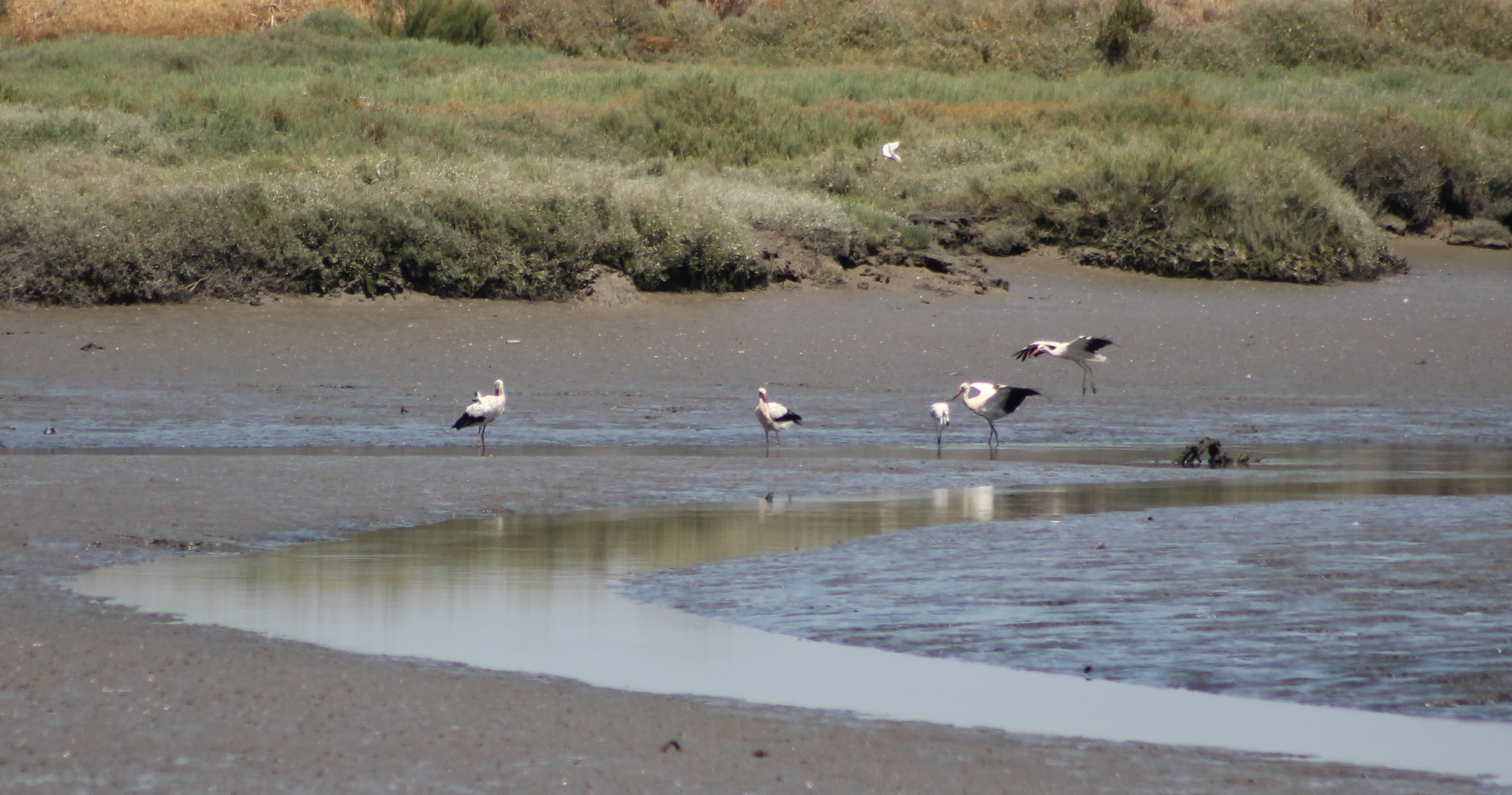 I saw that both sides were separated and isolated, the storks and the flamingos, this caused me a lot of concern because the former are opportunists, and the flamingos are more sensitive, I am afraid that due to our cause and all the pollution that reaches the river daily, it will displace these communities of flamengos to other areas as they are displaced by species such as storks!😥😮
Vi que os dois lados estavam separados e isolados, as cegonhas e os flamingos, isso me preocupou muito porque os primeiros são oportunistas, e os flamingos são mais sensíveis, receio que devido à nossa causa e toda a poluição que atinge o rio diariamente, irá deslocar essas comunidades de flamengos para outras áreas à medida que são deslocadas por espécies como as cegonhas!😱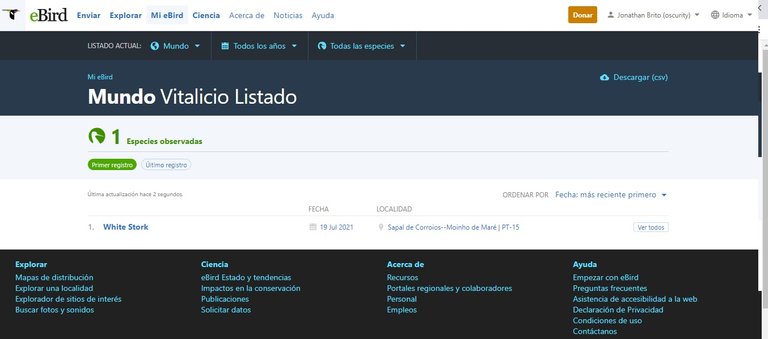 You can visit my sighting and scientific record on the EBIRD page, here I recommend you write down every time you get something interesting with birds, why? easy .... To provide support and content to future scientists who wish to expand this topic much further and learn about bird behavior!
Você pode visitar meu avistamento e registro científico na página EBIRD, aqui eu recomendo que você anote sempre que conseguir algo interessante com pássaros, por quê? fácil .... Para fornecer suporte e conteúdo para futuros cientistas que desejam expandir este tópico muito mais e aprender sobre o comportamento das aves!
(https://ebird.org/lifelist/world) DNA is an organization to foster and DENSIFY NATURE-APPRECIATION which aims to establish REPORTS OF BIODIVERSITY DATA that is contributed by all of us Hiveans and subsequently cataloged.
Therefore DNA searches for HIGH-QUALITY posts that aim to DESCRIBE and determine the BIODIVERSITY AROUND YOU with added EXPLANATIONS and INFORMATION. For these informative posts they offer a CURATION SERVICE using the @dna.org account. It is also a CURATION TRAIL. Just add the #dna TAG if you think that any of your posts is what they are looking for.


THANKS FOR READING ME🙂, PHOTOS OF MY PROPERTY🧠🦾👍 (THE INFORMATION IN THE POST IS MY FULL AUTHORITY)
BYEEE!!!! / UM GOSTOOO!!!🙋‍♂️👍