In reality, some of what we consume nowadays have significant effect on our health, starting from our daily food consumable products to our non food daily consumable products such as computer and phone accessories, building materials, used cloths which is called 'Okirika' in my country and many other more.
However, most people are already aware of its negative consequences while few people are ignorant of its negative effects, especially on our health and society at large, my thorough investigation revealed the fact that there exist certain proportion of people among those who claimed they are aware of this negative consequences yet they also usually fall to the trap of not taking caution when consuming some of these modern products.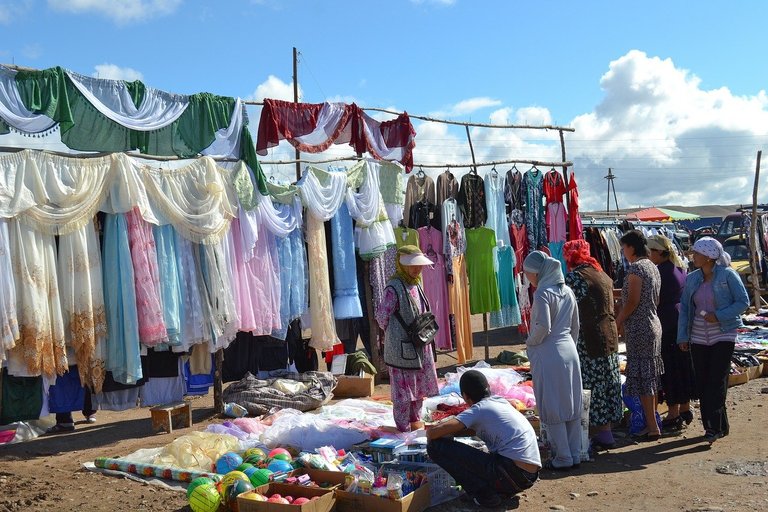 Image showing one of used products in market. Image from Pixabay
The effect of modern products, both food and non food consumable products can never be overlooked, the fact that its effect do not usually perceive at the point of intake does not disprove its overall effect in the long run, especially on human's health.
Consumable Food Products And Its Effects
According to Zemichael Gizaw, in his paper titled 'Public health risks related to food safety issues in the food market: a systematic literature review' he affirmed the fact that harmful bacteria, chemical substances, parasite and viruses that usually present in some food give rise to more than two hundred disease such as cancers, diarrhea e.t.c. The result of his finding also revealed that almost about six hundred million of people across the world show symptoms of sickness once taking any food that is contaminated and four hundred and twenty thousand also die in a year.
Let's discuss some of these product and their effects on our health
Cigarette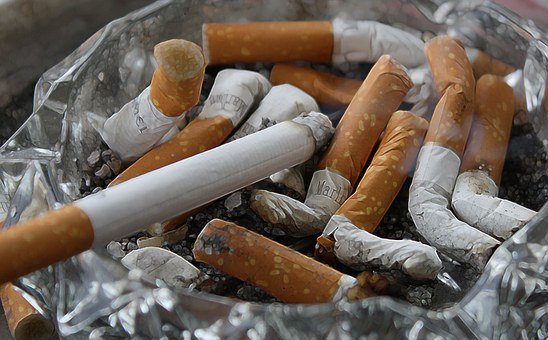 A sample of consumed cigarette from Pixabay
Heart disease, lung diseases, stroke, cancer ,chronic obstructive pulmonary disease (COPD) tuberculosis, problems of the immune system, specific ratio of eye diseases and diabetes have all been attributed to the effect of smoking cigarette, also in the research carried out by N E Grunberg to examine the effect of both the cigarette and nicotine smoking on food consumption and taste, using humans and rats as a case study.
The result of their findings revealed that both rats and humans shows reduced rate of sweet tasting high caloric consumption, however although other food consumption did not change and that shows weight changes that usually happens to those taking cigarette and nicotine. consequently, the consequence of many research carried out on smoking made Ministry of Health to impel cigarette manufacturers to write a well known warnings on the products Smokers are liable to die young.
Processed Food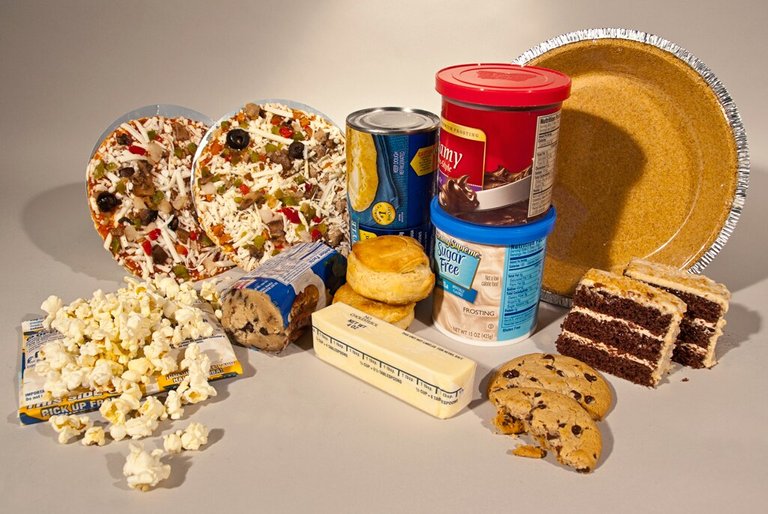 A sample of processed food image from Flickr
Nowadays we all have used to eating processed food, may be frozen dinner, lunch meat or breakfast cereal, even in our various homes, most of our food intake usually consist of refined, preserved and prepared package food from grocery store shelves. The truth is some of these processed food usually contain added chemical to keep it fresh and edible for consumption.
Other effects are: processed food consist of high sugar content, they are stripped of fiber, they are altered to be addictive, they exhibit tendency to cause mood swings, it may raise sodium level, they may sabotage one sleep, they are low in nutrients, at times they contain processed oil and trans fat.
Non food products and its effect
Having discussed some of the consumable food products and its effect on our health, to balance it, let's look into the other daily consumable products. i.e non food products.
Used cloth (Okirika)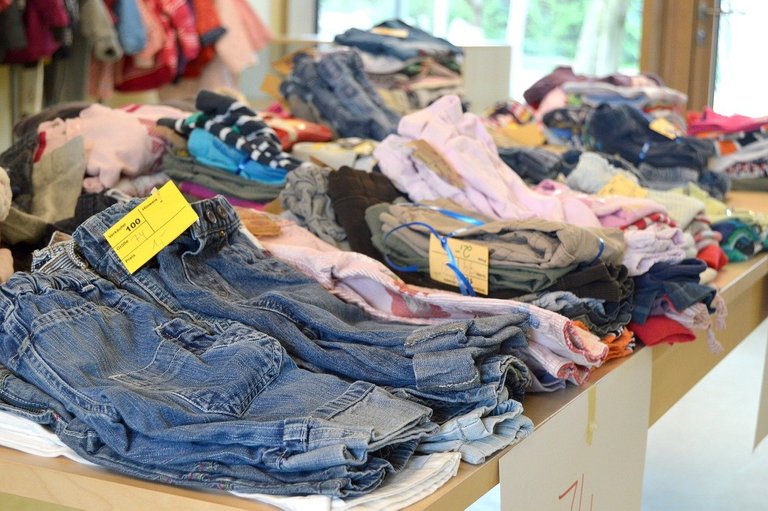 An example of Used cloth product from Pixabay
A typical and common example is wearing of used cloth which is called Okirika here in my side, many people including adults are found of buying and wearing it without minding its negative effects on their health.
Women also like Okirika and will not mind buying it for their beautiful daughters and handsome sons, indeed this is not the right time to be putting on such a cloth like that, don't forget coronal is still out and a new and more serious type called omicron is out now and one may not know if the person who have used the cloth in the past possessed any diseased of such before disposing off the cloth, covid 19 and omicron are well known because they are new, there are other deadly disease around that might endanger one's life.
Air Conditioner (AC)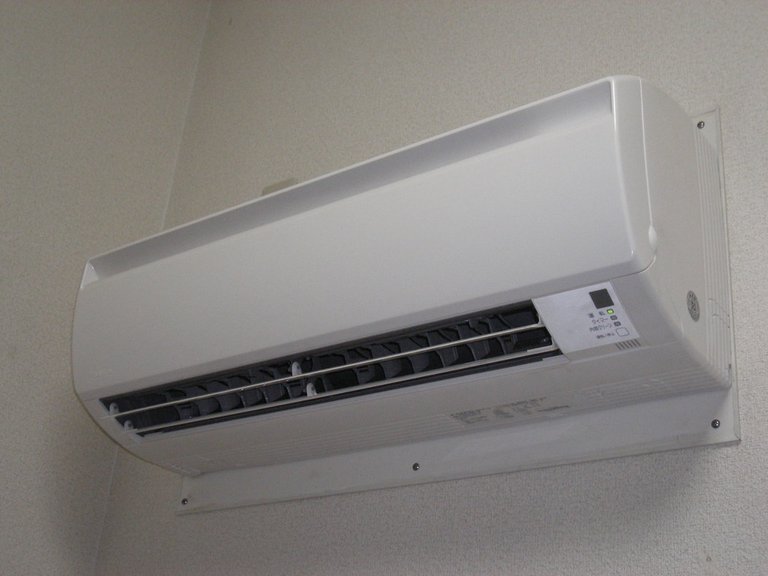 A typical example of fitted air conditioner (AC) from Flickr
AC is also another non food products that can cause serious health challenges, researchers have proven the fact that enjoying air condition for a long periods of time can cause infections and dry eyes problem. Effects such as dry skin, dry eyes, dehydration, respiratory problems, asthma and allergies, Infectious diseases, headaches, and lethargy are attributed to the usage of ac for a very long periods of time.
My Final Submission!
Having discussed the reality of our daily intake, both food and non food consumable products. It is not enough to know the consequence of taking them and fail to act with caution, especially on our daily consumption.
Most food intake are deadly poisonous yet we take them and assume as if nothing will happen, if it does not happen now, definitely it may happen tomorrow and may be too late to act or make any step to caution ourselves.

Thanks for reading through, as I wish you long life and prosperity, I hope henceforth you will be careful on what to eat, put on and use in your daily activities and engagement.
References