For a very long time now, I did not used to charge my phone until the low battery alarm ringing tones beeps to my hearing, even with that, the tendency that the battery will not die has created a nonchalant attitudes in me towards charging my phone regularly. Although the power supply in my place is stable but I used to feel the effect of this nonchalant attitude once am away from my house, especially in a place where the power supply is not as good as power supply in my area.
Once I am in that condition and the low battery tone beep again, all I used to do is to turn the cell phone battery into power saver and that may last for another 12 hours provided I remain offline and not pressing my phone in such a way that the unexpected will not happen.
I have considered this as a norm until I thought of using my wife's phone as another case study. However, the result was different from my case, in fact, her own cell phone battery used to die once the battery meter is around 30%. It won't even get to 1% before it dies let alone measuring the time that 1 % will be spent before it goes off. Of course, I would have considered another sample as a case study but the quest to quickly know the reason behind such irregularity in the battery meter led me to this research in order to get answer to my intuitivity.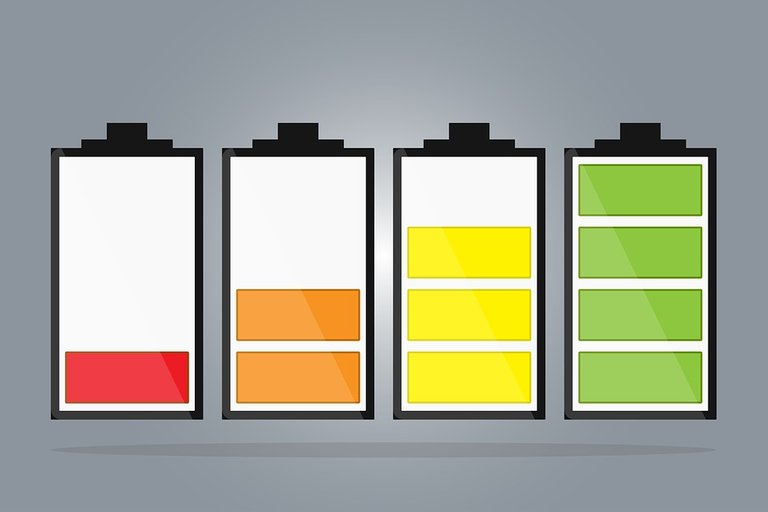 [Image source: Flickr]
On my quest to verify the truth, the first write up I came across almost falsify my belief. It was asserted in that article that the battery of a cell phone does not have a way to specifically determine the actual battery power remaining, but it only estimates the battery power based on what it shows at the battery terminal overtime. The article concluded that there is nothing gauging the battery power of a cell phone, let alone reporting back to the phone.
How can this be true?
I totally disagree with the writer's opinion, how will a task be accomplished without any set of instructions guiding its usage. I considered my battery cell phone as abnormal because I have been using the phone more than a year now, also my wife's battery cell phone seems to be abnormal too due to its long used overtime. They both were working accurately from onset until now and that is peculiar to Tecno phones. My further research on the issue led to battery fuel gauge.
Battery Fuel Gauge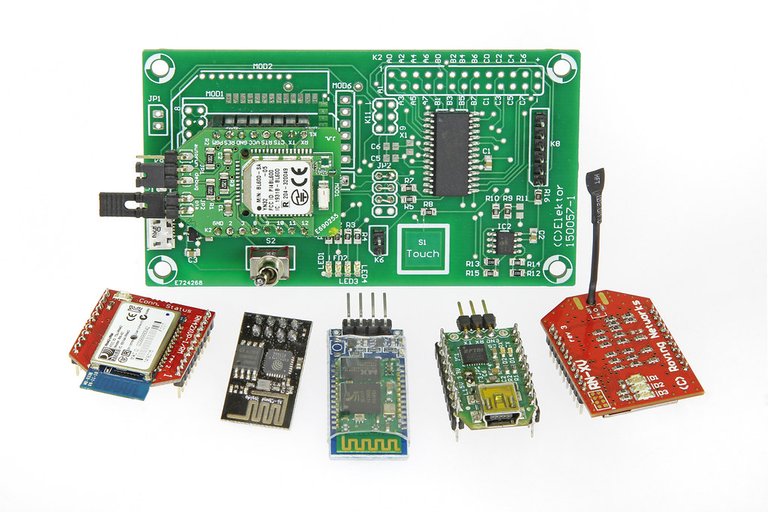 [Image source: Flickr]
The battery fuel gauge (IC), is usually located inside the battery pack or the android main board, it is an integrated devices which keeps trail of the charge state of battery power by monitoring the voltage of the battery, temperature and electric current. This is achievable through the help of an in-built device called Coulomb counter.
The battery fuel gauge (ICs) aids in calculating battery charge and later store the converted data (16- bit resolution) for easy retrieval by the system controller using an industry set standard. The potential to achieve this is through the use of various algorithms for Li-Ion chemistry.
Smart charging algorithm of lithium ion battery
There are various form of algorithms for Li-Ion chemistry and the gauge is considered to make use of one or more of them.
A smart charging algorithm of lithium ion battery consists of set of instruction written in a particular order to accomplish the task of gauging the battery, it includes instruction for variants of the constant current-constant voltage (CC/CV), pulse current and pulse voltage and multistage constant current.
Among the set of instructions is a stage at which the record of when the maximum charging voltage of a battery is reached and it is taking down through recording, thereby the charging put ends to charging at the said voltage.
Likewise, the state of battery charge or remaining capacity at the end of last discharging is taking down for recording, so, the maximum charging voltage for a new charge will start by the recorded charge state of last discharging state. the algorithms continue like that till the end.
This charging algorithm has been of great help to keep day to day utilization of cell phone battery usage of a mobile cell device.
The constant current-constant voltage (CC/CV) charging algorithm has been widely adopted in charging lithium-ion batteries and it has been considered as a standard to measure the efficiency of other charging algorithms based on the charging time.
Summary
I have been able to establish the fact that there is battery fuel gauge (IC) that is integrated inside the battery pack or the android main board, it makes use of various algorithms for Li-Ion chemistry.
The role of Lithium-ion (Li-ion) batteries towards power storage solutions for modern day to day electronics devices such as mobile phone can never be overlooked. Inside our battery cell phone is a battery fuel gauge with a set of instructions called algorithm to give track of charging state of battery, it thus responsible for day to day charging gauge of the battery.
It has been a while here, I hope you are all doing good.
Regards to you all!
References
1. Battery Fuel Gauge
2. Battery Fuel Gauge IC (LC709203F)
3. BU-602: How does a Battery Fuel Gauge Work?
4. Battery charging algorithms