One of the difficulties parents do have with their infants is their inability to express their feelings through speech, especially in times of pain, although, an experienced parents, usually the mothers in this case, most times, guess the wrong in their babies right whenever they notice anomalies and strange feelings in their children behavior and the reason for this is not far fetched, it is based on antecedent (experienced) as being rightly put.
However, their guess sometimes may go wrong and may cause more harm than expected and this is my experience for some weeks ago, if you have been following me well, which I know you did, you would have noticed of my less activities here on this platform for some weeks now.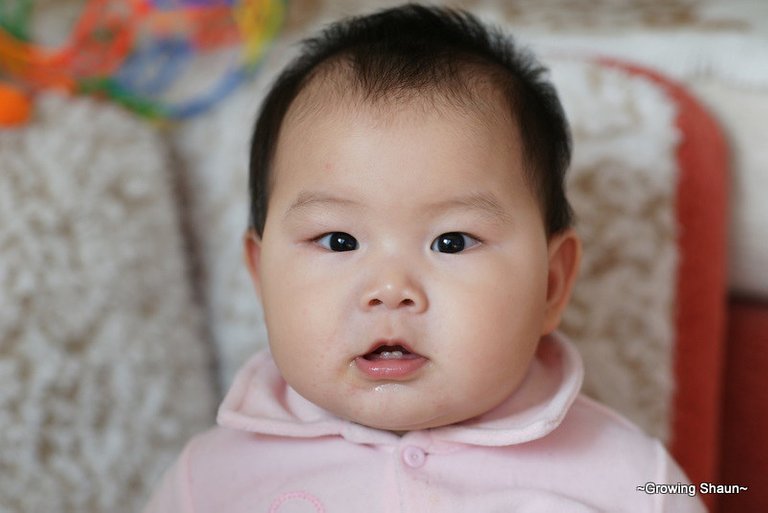 Image source from Flickr
Growing Teeth
Among the easily guess right feelings is the feeling that usually pop up like a window message whenever an infant is ready to grow the first set of teeth, this is not a magic but the fact that growing teeth in infants usually starts between the month three (3) upwards, and there are already established symptoms an infant will be showing during the process. Most experienced parents would have known what those symptoms are unless if you are new in parenting.
My case study
Some days ago, my wife was complaining about our child's high temperature and rashes on her face to the extent of thinking may be there is a need to take the baby to the hospital, along the line, my wife was quick to trace the rashes to the accumulation of sweat since we are in dry season here and the weather is hot couple with electricity instability, I reasoned along since I don't like arguing with women but I was not satisfied with her conclusion.
However, having considered a lot of symptoms such as coughing, high temperature, incessant crying, lots of drool along with the complained rashes, I quickly remember and related the aforementioned symptoms with the symptoms that are peculiar to the babies passing through teeth growing stage, thereby, I concluded that there might be nothing wrong with the baby except the fact that she is passing through the stage of growing teeth.
Measles
Measles is also another rampant disease among infants with strong symptoms such as a wide spread skin rashes across the whole body, many of my people believe that measles is common during the hot dry season and it can easily be cured by rubbing a mixture of palm-oil and bitter leaf together on the affected body.
Another means to cure measles according to my people is to place Tagiri plant at every corner of the room where the affected infant resides like shown in the image below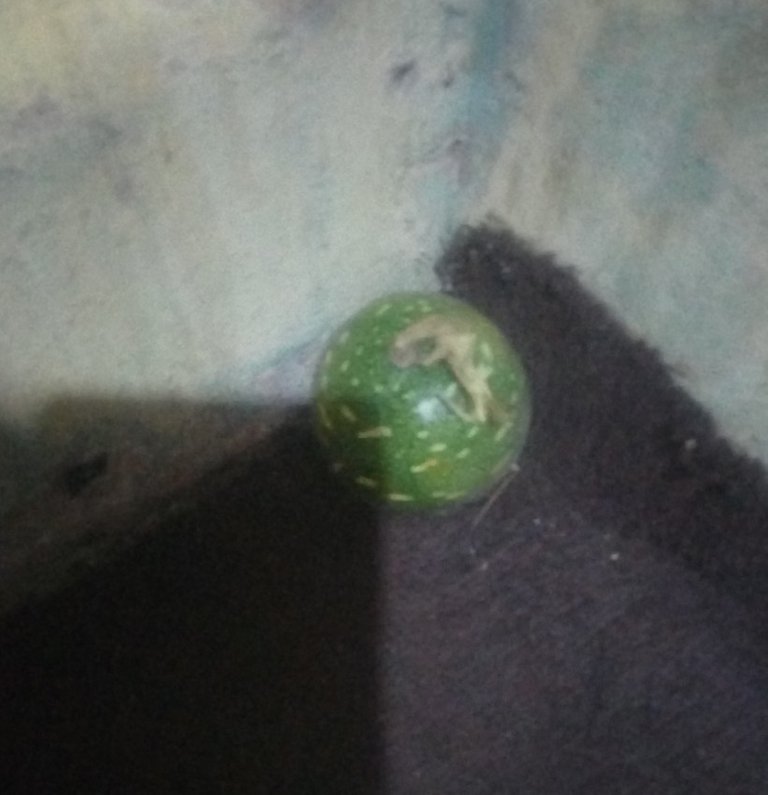 An image showing a well placed Tagiri plant at a corner of a room
Some people who saw my daughter during the past weeks guessed that she was suffering from measles and that we should place tagiri plant at every corner of my room where the daughter stays frequently, yes this has been the norm and a kind of general believe within them that tagiri plant has the power to absorb the heat that suppose to be absorbed by the infant, so contradicting or arguing with them will not be as easy as one might expect, after all , I have not also research on any relationship that might be existing between the stated plant and heat absorption.

When the guess goes wrong
All our guesses were proved wrong on visiting the hospital, the doctor instructed us to carry out test first, after which we were directed to the section where the said test will be carried out, we were well received and the said test was carried out after a while, we returned back to the doctor and the result of the test was interpreted which shows that my daughter was suffering from infection and little malaria, thus it has nothing to do with growing teeth and measles as guessed and treated earlier.
Some drugs were recommended as a cure to the infection and the malaria presence in her body, on requesting for what might have caused the infection, little explanation like once a baby starts crawling, there is high potential to be picking up things along the way and put into the mouth, thereby, a lot of infection might come in from crawling.
Having bought and used the recommended drugs for my daughter, she is fine and doing well now unlike before.
Conclusion
Many times, in the cause of doing self medication and guessing the wrongs in our infants, we guess wrong the wrongs in them and the effect of treating them based on the wrong gestures might create more problems for us and the infant, as such it is not enough to manipulate the feelings of our infants based on our experience,mere gesture, or society belief, especially when it has to do with their health.
We should not wait for the effect of self medication before we start doing the right things, visiting a clinic each time our infants are passing through trials should not be taking lightly or optional. Let the changes start from you and me.
Thanks for not loosing interest in visiting my blog during my absence and busy moment. I appreciate you all.
Wishing you and your family sound health and happy weekend.
References