The remembrance of my late father while on his bedroom at night has not totally vanished away from my memory and I believe it will not vanish forever, I remember how he used to sleep by switching his light off and playing his favorites lyrics known as "Apala music" the likes of late Musiliu Ayinla, late Epo akara, late Yusuff Olatunji and the popularly known as doctor of fuji 'late Sikiru Ayinde Barrister'. Those who come from western part of Nigeria will relate this kind of lyrics better, especially those who are thirty (30) years and above.
I used to prefer sleeping with him because of the enjoyment that can not be compared with sleeping elsewhere. However, I was not formally inform on why I should be sleeping while switching the light off but I assumed it as a norm to switch light off while sleeping with him for more than three decades ago, even when I did not know about science let alone knowing the science behind the notion.
Although, the most common sources of light then was light underneath the ceiling, lamps and the televisions. Light from other electronic devices, like computers,cellphones and tablets were not common during that era.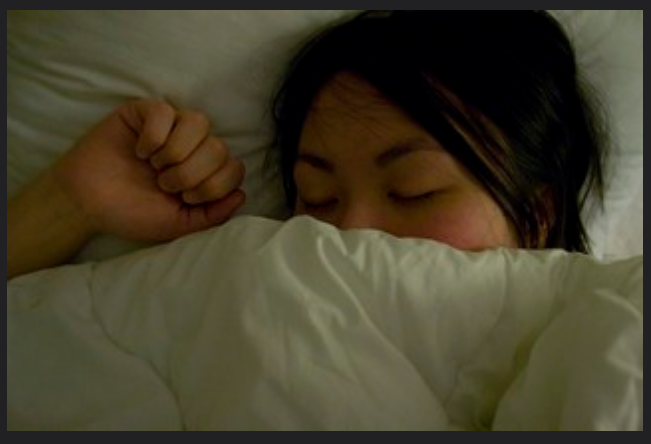 ardenstreet, flickr
Are there any evidence from scientific research on why one should sleep while the light is off?
Research has revealed that there is a serious health risk, and danger to sleep while the light is ON, according to a senior lecturer in Landscape Architecture at the Melbourne School of Design, Dr Margaret Grose asserted that there is a need for urban planners to ponder on the health implications related with street lighting and environmental issues, although she was not specific about sleeping with light on.
However, the American Medical Association published a ground-breaking study in 1980 which asserted that Artificial light at night (ALAN) used to derange the creation of melatonin in the body. The term melatonin has been attributed to a substance in our body that is responsible in control of energy and appetite, mood and sleep-wake cycle.
According to a professor of neuroscience at the University of Melbourne,Professor Trichur Vidyasagar, who also affirm the fact that there is a nerve cells which is responsible to control circadian rhythms, it is found to be located at the back of our eyes which contain a special pigment that is sensitive to ray of light, especially blue light. However, according to him exposing this cell to too much of lights at night may result to rough sleep.
.......................................................................................................................
The following compilation aside from the ones mentioned above have have been confirmed to be side effect of sleeping with light ON:
1. There is higher risk of getting chronic illnesses
sleeping with light ON can increase the rate at which one gets heart disease, type 2 diabetes and high blood pressure among others.
2. Obesity
A research study has established the fact that sleeping while the television is ON can lead to obesity, in fact it was established in their findings that obesity is more prevalent among those who used to sleep while the television is ON, it can also cause changing in the timing of one's food intake.
3. Depression
Research has established the fact that electronic device used to emit blue light which may lead to having an unwanted and unhealthy depression mood.
4. Insecurity
Sleeping while the light is ON may expose one to insecurity because the room and all it contains will be visible to the outsider, I could remember how I was robbed recently while I was sleeping with the light switch ON. The perpetrator of this evil act was able to locate my laptop, laptop bag and the money easily while I was sleeping. Had it been the light was switch OFF, it could have been a different story.
.......................................................................................................................
The importance of having a sound sleep can never be overlooked in our lives and anything that can jeopardize it should be restricted.
The following has been identified as the advantage of having a sound sleep
1. It helps to repair brain and body system
2. It increase the rate at which children grow up
3. It puts one in a sound, better and good mood
4. sound sleep protect one from unnecessary illness and chronic illness
5. sound sleep makes muscle recovery easy
.......................................................................................................................
With all the advantages listed above and the side effect of having light switch on while sleeping as being discussed, it is hereby advisable to make sure light, lamp, television screen, phone, laptop. tablet and all today's modern electronics are switch off. That will not only ensure a sound sleep but quick and enjoyable dream. However, if one wants to have a quick nap like 10-30 minutes during the day in order to improve the efficiency of being productive throughout the day, it is advisable to switch the light ON.
Thanks for coming around once again!
References