I was just reminiscing about the good old times in our education system until I asked myself the question which becomes the topic of today's discussion.
Nigerian Educational System:
Prior to 1973, The Nigerian educational system followed the British educational system called (6-5-2) system, that is, six (6) years of primary education, five (5) years of secondary education and two (2) years of higher level. However the system was changed to the American education system called (6-3-3-4) system, that is, six (6) years of primary education, three (3) years of junior secondary education, three (3) years of senior secondary education, and four or more (4+) years of tertiary education.
Changes in Elementary Schooling: Of what difference does it make
There were times in the past when our elementary school system used to open for the business of the day by 8:00 am and close the gate of learning by 1:45 pm and that is under the British educational system called (6-5-2) system.
The students in this category were not only used to be morally upright and academically sound but were known for merit and all round outstanding success. However, those who have lived to witness the past three (3) - four (4) decades must have experienced changes in the school system, especially with respect to the quality of the students being produced and school teaching interval period (opening and closing time), most schools now open by 7:30 am and get closed by 5: 00 pm.
The school inter session holidays during the old times used to be an opportunity for the children to either help their parents in their daily income activities as such giving the children an opportunity to get equipped in other skills outside the school settings or getting involved in tourism, travelling among other related activities but the past three decades to four decades has changed the status code, breaks are now spent on holidays lesson yet the quality are getting worse every now and then.
What has gone wrong?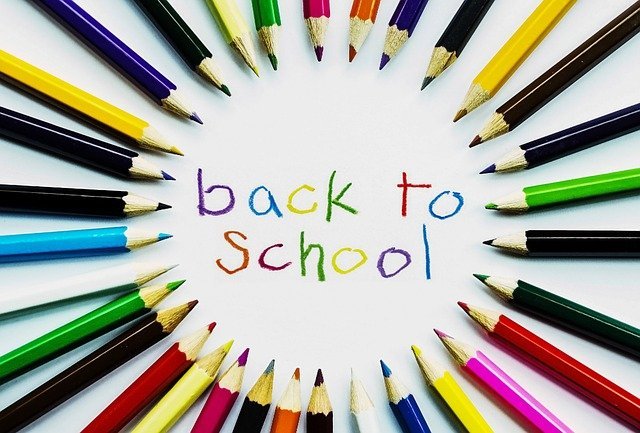 [Image source from Pixabay ]
Gone are those days when our children's hand must be able to round wrap their heads from the right side to the other side of the head, especially, the left ear must be covered before you could enroll such children into primary school system and that is equivalent to the age nine (9) or more depends on the growth of such children.
Nowadays, things have been made easier, especially for the nursing mothers, they don't have to think of the stress in managing their work along with their toddlers. The school system have been re packaged to create a room for such under age children, starting from toddler class to baby class, otherwise called preschool. The toddlers which are suppose to be under full tutelage of their parents, especially mothers are now charged with responsibility of learning in the school system.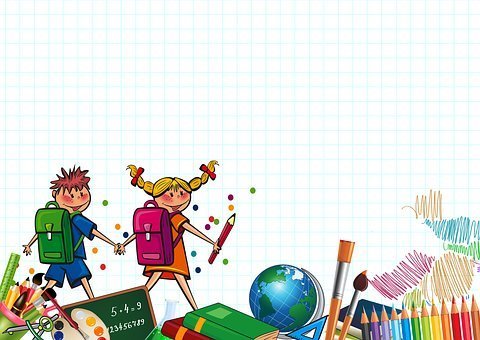 [Image source: Pixabay]
Many kids are now going to school by 6:30 am because schools will start lesson activities by 7:30 am, except on Saturday classes which usually start from 9: 00 am to 1:00 pm.
I could not forget those days when the school system was partitioned into two operations daily: The morning session which is meant to accommodate students who wish to learn from 8: 00 am to 12:01 pm, just four (4) hours interval and the other session usually called the evening session which is meant to accommodate students who wish to learn from 12:01 pm to 4:00 pm if am not mistaken, yet much was achieved compare to nowadays that we only have a long learning mono operation daily.
It must be noted that they created two sessions daily during those days in order to accommodate many children who needed to work in the morning either for their parents or their guardians, thus, such children have the option to come for the evening session.
What difference does it make?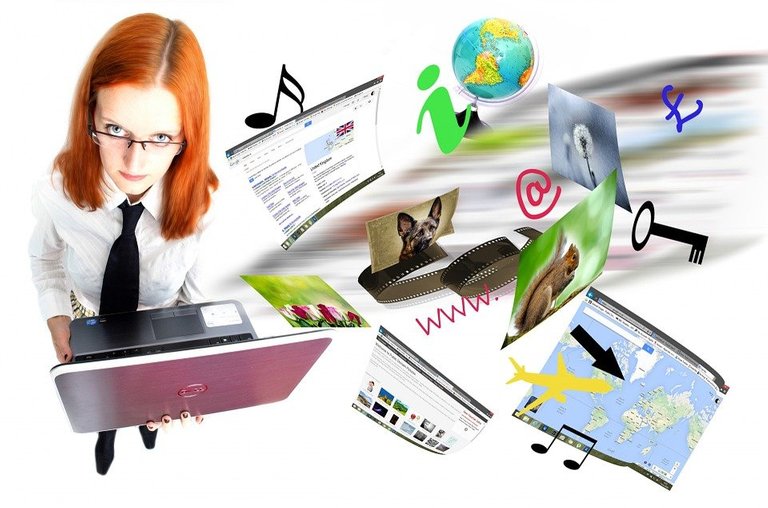 [Image source: Pixabay]
Nowadays students are more close to the source of knowledge than one could ever imagine in those old times when internet technology was no where to be found yet students of those old times were able to record not only high success rate but were also fast in knowledge grasping and assimilation.
Standard libraries were not common then and they used to go far away from their home in source of knowledge yet they were so determined to achieve the success they clamored for unlike nowadays students which social media among other unnecessary things on the internet are continuously diverting their attention away from the real knowledge.
University system
There has not been a record of incessant strike in our university system prior to 1978 when the Academic Staff Union of Universities (ASUU) was founded to be a body that represents and fight for the rights of universities academic staff across Nigeria. The establishment of ASUU has worsen the standard and quality of education at university level due to the strikes almost every year, thereby disrupting the university academic calendar.
Gone are those days when the industries used to cue up to offer automatic appointment to our university graduates with huge enumeration and take home for mama's packages but the past three to four decades has witness different things entirely.
Gone are the days when the gap between academics and industry was so closed. Researchers and professors from universities used to contribute towards the progress of industries by offering them latest, useful and impactful research from universities but the past three to four decades has widened the gap between academics and industries.
Final thought!
More and more could be pointed out, but my question still remains What difference does it make?
As our children are now preparing to resume school activities next week, let's deeply look into the current system of education in the country for possible strategies towards the betterment of education in Nigeria.
Thanks for being with me in this journey and have a blessed week ahead.
References