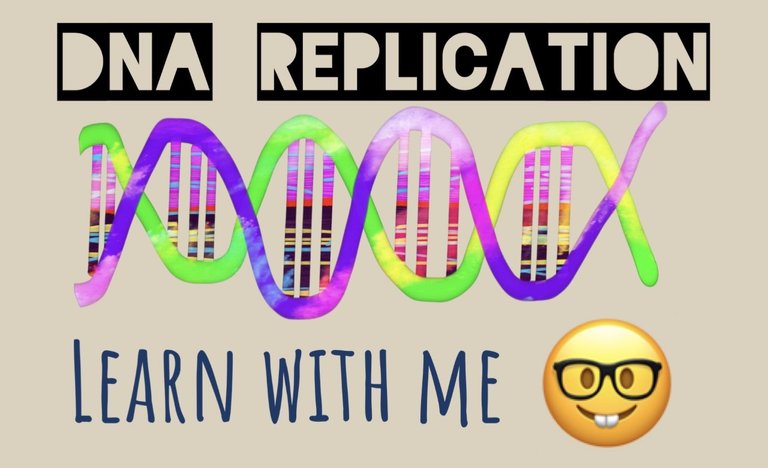 Today, I gonna teach you in a simple way, how the replication of DNA works...
The molecule of DNA is a double helix formed from two complementary strands of nucleotides held together by hydrogen bonds between G-C and A-T base pairs. (template strands)
INFO: [[A-G-C-T base pairs have their opposites, A=T, G---C, C---G, T=A]]
each strand has an end of 5' y 3'
the direction to form a new DNA always will be from 5' to 3'
~ the strand are separated by an enzyme called "helicase"
~ each separate strand is molded to create a new DNA strand.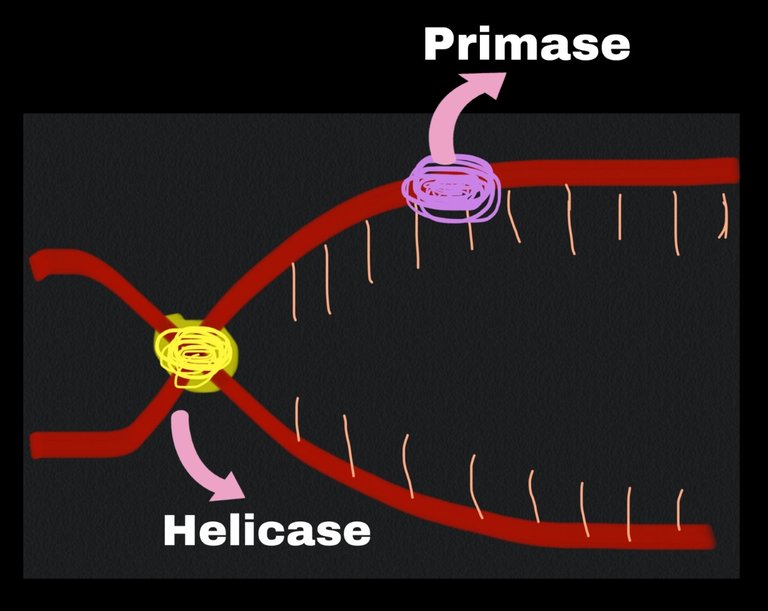 THEN,
~An enzyme called "primase" start the process, this enzyme makes small pieces of RNA called "primer", It is the beginning of the construction of a new strand of DNA.
~An enzyme called "DNA polymerase" join to make the new DNA (this enzyme can only add DNA bases in one direction), as I said at the beginning, the direction to create a new DNA strand always will be 5' to 3'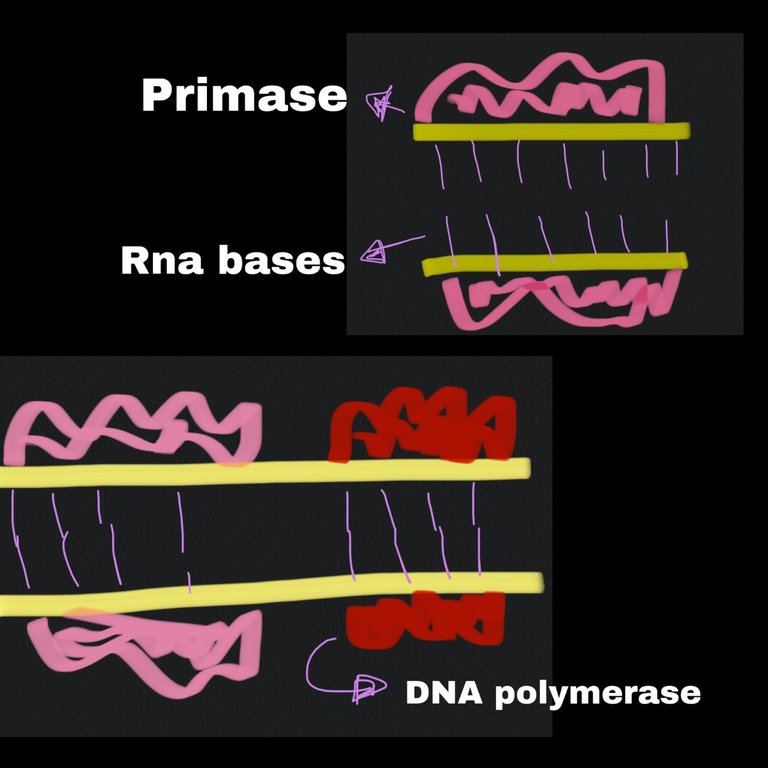 while this is happening,
~One of the new strands of DNA is continuously (called "leading strand") because it is made from the beginning using only one "primer" and made it goes faster.
~The other strand (called "lagging strand" ) cannot be formed continuously, because it runs in the opposite direction (DNA polymerase only can synthesize in Small fragments called "Okazaki fragments", made it goes slower.), and needs one "primer" each time that adds to "DNA polymerase".
something like: P (primer), DNAP (DNA polymerase)
P-DNAP-PDNAP-P-DNAP...continuously
~Each fragment starts with an RNA primase
~Once the new DNA is made an enzyme called "exonuclease" removes all the "RNA primase (primer)" from both strands of DNA
~Finally, an enzyme called "DNA ligase" merge the separate fragments of DNA (DNA POLYMERASE), in both strands to form a continuous double strand.
~DNA replication is described as semiconservative because each DNA molecule is made up of one old conserve strand of DNA and a new one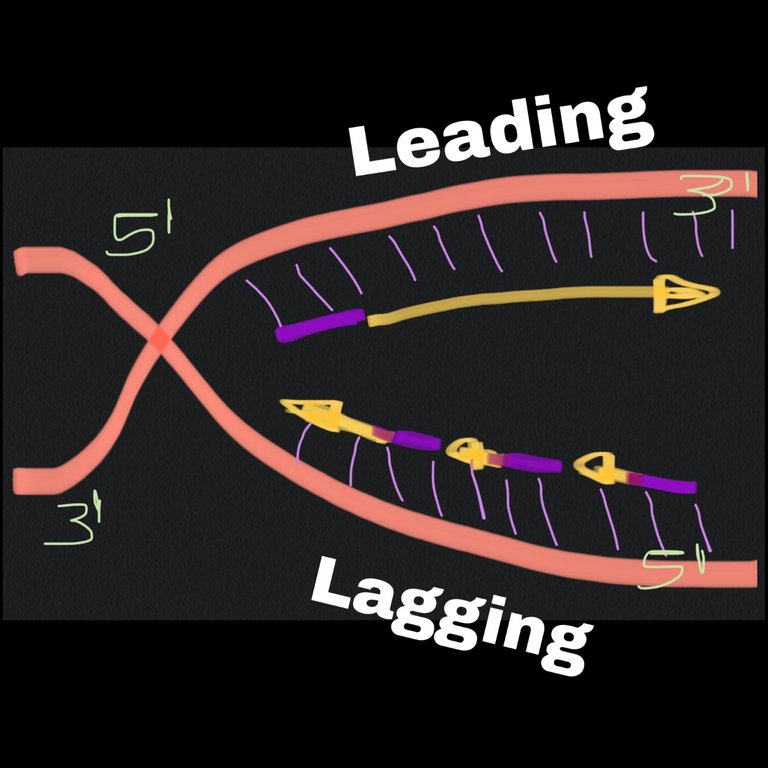 AND it is a simple explication about DNA replication, There's a lot more information about this, like the name of each nucleotide, and it works, but that's when you're studying this.
I am a biotechnology student, hope you enjoy this information (: