Hello lovely hivers I bring special greetings today to you all today. Today is a special day and I know you may not know why I said so. Guess what 😊 it's world hypertension day celebration, a day set aside to sensitize us on what hypertension is all about as well as the importance of regular blood pressure check up to avert or control this condition.
Today I will briefly discuss about hypertension in the spirit of the celebration. I know some persons have heard about hypertension but do not have essential knowledge about it so that is what my post today will try to handle and I encourage everyone to go to the nearest health facilty around you today to get your blood pressure checked whether you are hypertensive or not.
WHAT IS HYPERTENSION?
Normally, blood flows through the blood vessels in normal pressure but in this condition, as a result of some causes or risk factors the pressure which the blood exerts on the walls of the blood vessels is seen to be higher than normal and that is why it is also known as high blood pressure.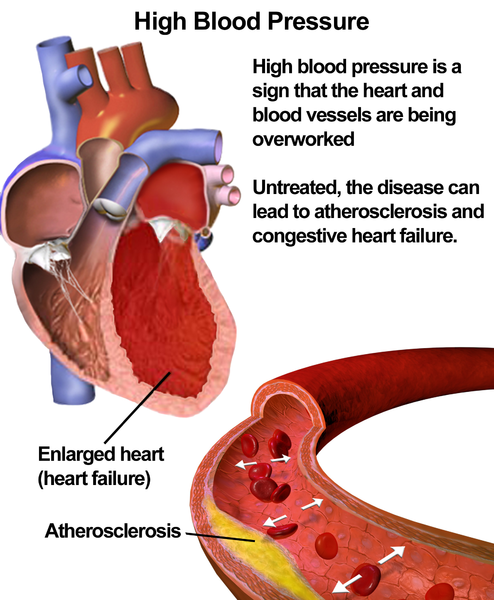 Hypertension affects the heart and blood vessels
So based on this definition, blood pressure is known to have some values which tells us when it's normal or when it has deviated from normal and this value is divided into two parts which are the systolic blood pressure value and the diastolic blood pressure value.
The former usually comes first (numerator) and the later (denominator). So the normal blood pressure range are: 90-130 (systolic blood pressure) and 60-80 (Diastolic blood pressure) so any blood pressure value above or below this range is termed abnormal or subnormal and you know you won't know unless you check your blood pressure to find out it's value. It can either be low blood pressure or high blood pressure and both cases require adequate care and immediate management.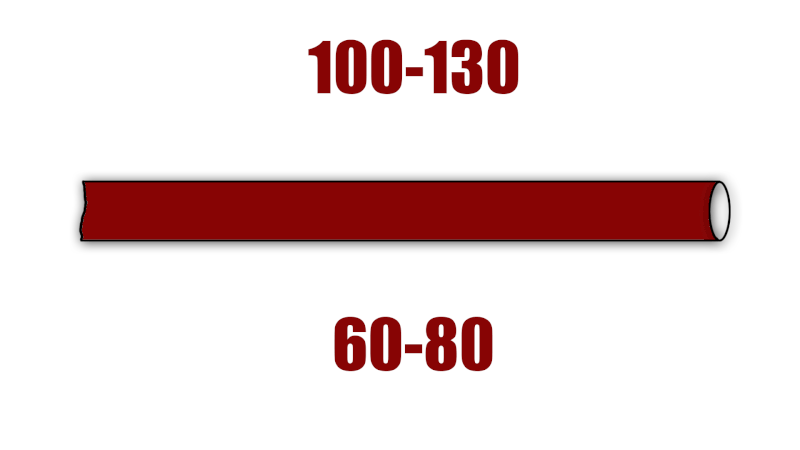 Blood pressure range
Having known the definition of hypertension I will briefly talk about the predisposing factors of this condition and some of the causes of this condition.
PREDISPOSING FACTORS OF HIGH BLOOD PRESSURE
There are so many risk factors of this condition but I will only highlight some common risks which includes:
Family history, obesity, sedentary life style, high salt intake,stress, Age, some medical conditions,some drugs, high fat diet.
I would also like to state that for blood pressure to be diagnosed the it must have been checked atleast 3 consecutive times and the same figure gotten that's the only time it can be confirmed.
HOW TO CHECK BLOOD PRESSURE
Blood pressure can be checked using some equipments and the major equipment for monitoring it is known as the sphygmomanometer and also the stethoscope the sphygmomanometer has different types and they are:
the anaroid sphygmomanometer, the digital sphygmomanometer and the mercury sphygmomanometer, which ever one, if in good state gives correct blood pressure reading.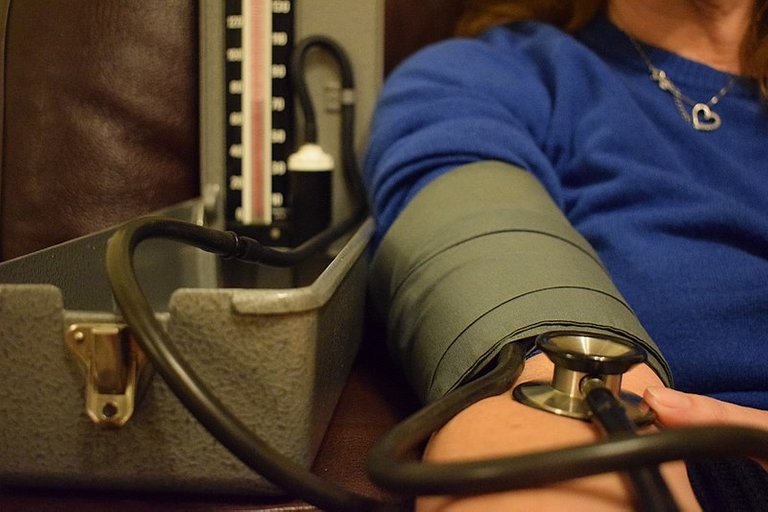 Mercury sphygmomanometer used for blood pressure checks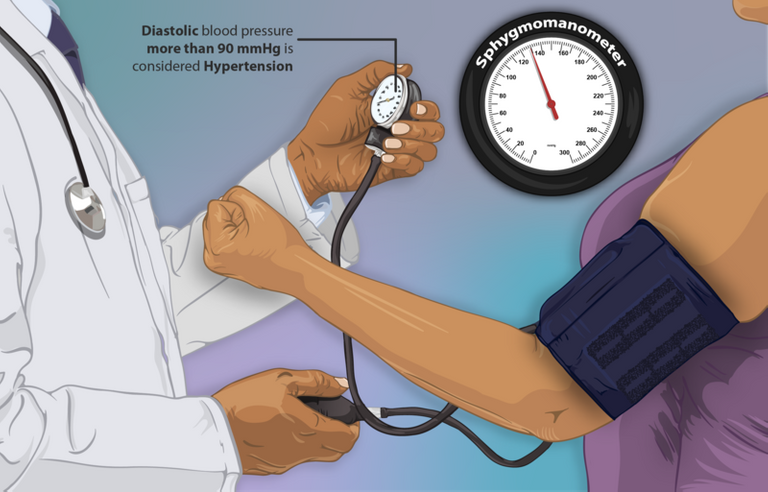 Anaroid sphygmomanometer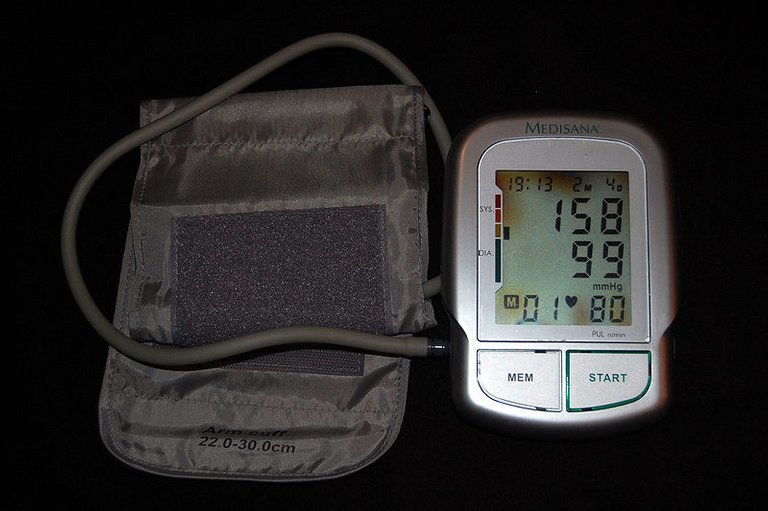 Digital sphygmomanometer
There are some symptoms that helps in diagnosing hypertension even though they are not the key parameters to diagnose this condition because they can also be felt in other disease conditions and they include: headache, somnolence, ringing in the ears, bleeding nose, confusion, vomiting, and some times to there could be no symptoms.
once you start experiencing the above symptoms, it's necessary that you go and seek medical attention to know the cause.
There are two main types of hypertension which are : primary hypertension and secondary hypertension
TYPES OF HYPERTENSION.
Primary (essential) hypertension
This type of hypertension is usually linked to the lifestyle of the individual, like smoking,living a sedentary life, high and unregulated salt intake, consumption of high fat diet and also it could be hereditary. This type of hypertension is usually controlled to normal with the help of medications.
Secondary hypertension
This type of hypertension is usually caused by underlying medical conditions such as renal problems, diabetes, pregnancy (as in pregnancy induced hypertension and preclampsia) and other unmentioned conditions. To handle this type not only medications is used the conditions are also tackled from the root, in order to reduce its effect on the blood pressure.
CLASSES OF DRUGS USED IN THE CONTROL OF BLOOD PRESSURE.
There are several drugs of different class as well as functions used in the control of blood pressure, and some of them are:
Diuretics
These are drugs responsible for the removal of excessive water from the body and we know that water makes up a greater percentage of the human blood and by reducing the amount of water in the body the pressure exerted on the blood vessels also is reduced there by controlling the blood pressure.
But most times this diuretics are used together with other drugs inorder to bring the blood pressure normal. Example of this class of drug is furosemide which is a loop type of diuretic.
Betablockers
They help in controlling the heart rate bringing it to normal and by so doing, they normalize the volume of blood pumped out from the heart and this will help in normalizing the pressure of blood on the vessels. Example of this drug is propranolol.
ACE Inhibitors
Angiotensin converting Enzyme Inhibitors helps in stopping or countering the enzyme responsible for conversion of angiotensin 1 to angiotensin 2 there by preventing the sodium and water retention action of aldosterone which is a hormone released by the action of angiotensin 2 in the kidneys and by so doing the blood pressure is kept normal. Example of an ACE inhibitor is Lisinopril.
Calcium channel blockers
This class of drugs act majorly on the muscles of the body by sealing up or blocking the route through which calcium passes through. In the heart, calcium helps in the contraction of the heart muscles for blood to be released and when it's qauntity is in excess, it makes the heart over work itself by contracting so much, so that is why the calcium channel blockers play a major role helping the heart muscles relax there by normalizing blood pressure. Example of drug here is Nifedipine also known as adalat
ARBs
This set of drugs are called Angiotensin 2 Receptor Blockers and just as the name goes, they are responsible for blocking the receptors of angiotensin 2 which are responsible for causing vasoconstrictions in blood vessels, there by narrowing it, resulting to increased pressure of the blood against the walls of the blood vessels. So by the blocking action of these class of drugs, the blood vessels relaxes increasing the space resulting to free flow of blood. Example of drug in this class is telmisartan.
Having said that, there some complications that can occur as a result of poorly controlled blood pressure and they include:
COMPLICATIONS
• Stroke (cerebrovascular accident)
• Heart failure
• Aneurysm
• Hypertensive encephalopathy
• Hypertensive Retinopathy
• Atherosclerosisetc.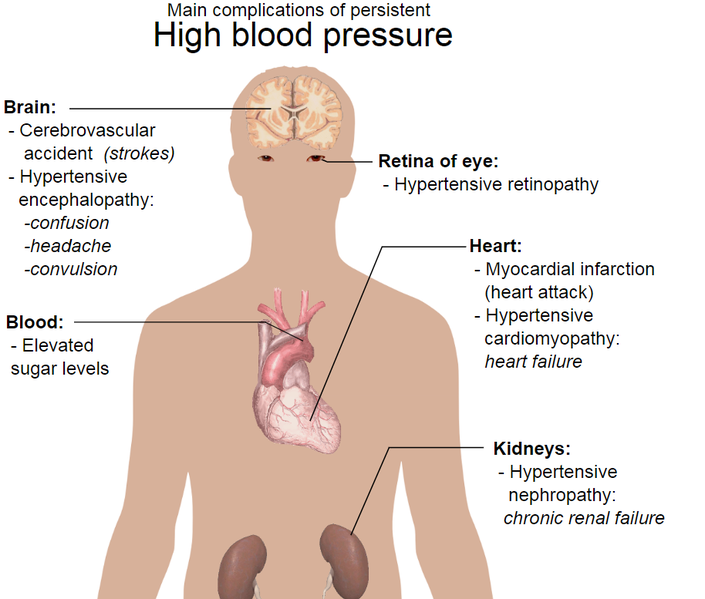 Complications of Hypertension
So having briefly explained this disease condition Hypertension, I will once more encourage everyone to go for regular blood pressure checks as well as encourage those related to you on the importance of regular BP checks in order to avert some the above mentioned complications and also if already Hypertensive in addition to regular BP checks, also take your medications seriously.
Thanks once more for your time and patience, HAPPY WORLD HYPERTENSION DAY, see you in my next post.
REFERENCE
• Hypertension and it's causes