After the Queen's passing, I've become rather interested in British History. I've been into history for a long time, ever since I discovered Dan Carlin some years ago who turned an otherwise exceptionally boring subject into something of an exciting roller coaster of events that seemed stunningly terrible and frightening.
Well, prior to that I had no interest and in school even less so. I remember some vague terms and names regarding British History; Oliver Cromwell, Battle of Bosworth, King Henry VIII... but that's about as far as my knowledge ever really went up to this point. I continue to be shockingly ignorant.
There is something, I now realise, really important about knowing one's country's history. Not just 'learning from the past to avoid repeating in the future' as the cliche goes, but it also brings a real sense of who and what you are. And understanding of your place in the world, what 'culture' really means and what parts of it matter to you.
In a world where almost everything we do now circles around the idea of 'money', like a sink plug draining into the sewers, it's important to realise that there are things in life that do indeed have more value than money, financial success, economic growth.
So, well, I decided to look into it somewhat. Starting with a question you'd really expect me to know already: How did England become England?' And as you might expect, it's pretty complicated! I'll do the best I can to make this succinct and interesting, with the help of this historic British Map Generator
How England Began
Though life and civilization existed in the UK long before any established 'England' - it was very tribalistic and disconnected.
It was around 650AD when the Roman Empire started to fall back and break up, allowing Scots and Picts (both Scottish groups) to exploit the opening and attack the native Brits. Fortunately for them, European Anglo-Saxons came along to help push them back to their rightful place - and then invaded the Brits themselves.
It was around this time, about 700AD, when the kingdom's we still mostly recognise today, were formed: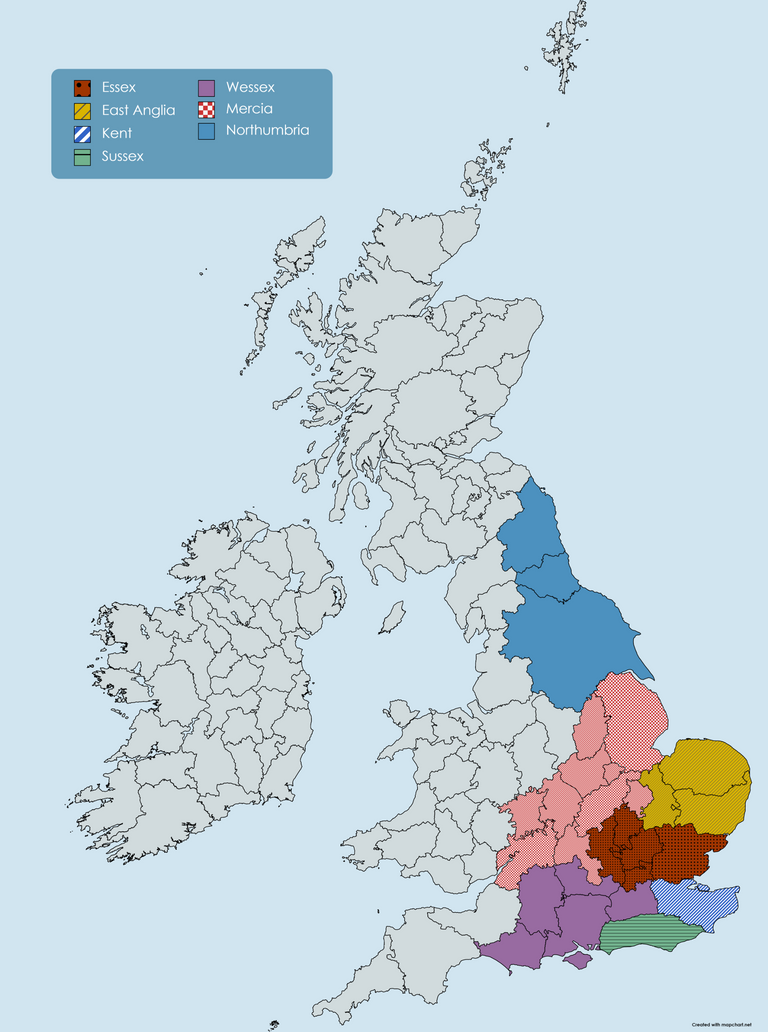 Nothing much happened for at least a century, but it was around 793AD when the Vikings decided to have a go at taking over, plundering and pillaging as they were wont to do. by about 870AD, most of these kingdoms were taken over by this shocking force of disregard and violence: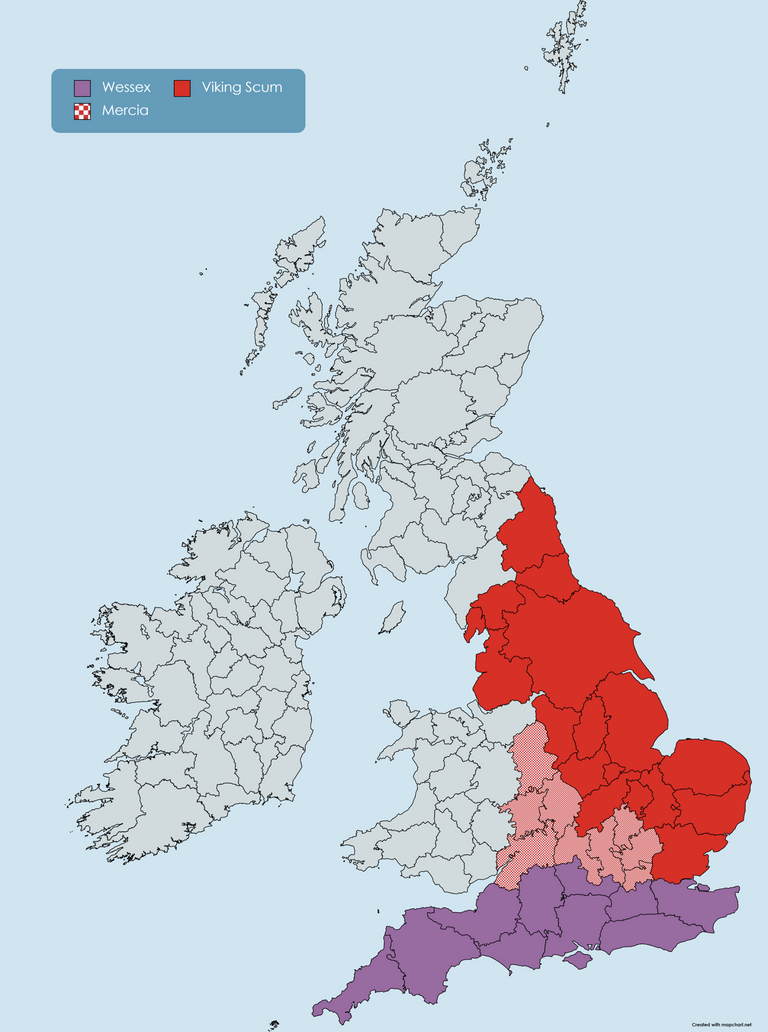 Wessex being the only stable Saxon Stronghold left, ruled by King Æthelred, or Æthelred the Unready and then his brother after his death, Alfred decided to basically keep the peace by coughing up whatever the Vikings wanted - biding his time until he could fight back - At the Battle of Edington.
Alfred was Successful, and managed to set a nobleman up in the remaining chunks of Mercia, so he could ultimately reign over both territories.
After some ageing out and replacing of leaders, the new Æthelflæd in Mercia and Eduard the Elder in Wessex worked together, taking back some of that scummy Viking territory. Unfortunately, Backstabbing was a pretty popular past time in ancient Britain, and when King Eduard saw a chance, he took over Mercia for good measure, including all the gains made from the Vikings: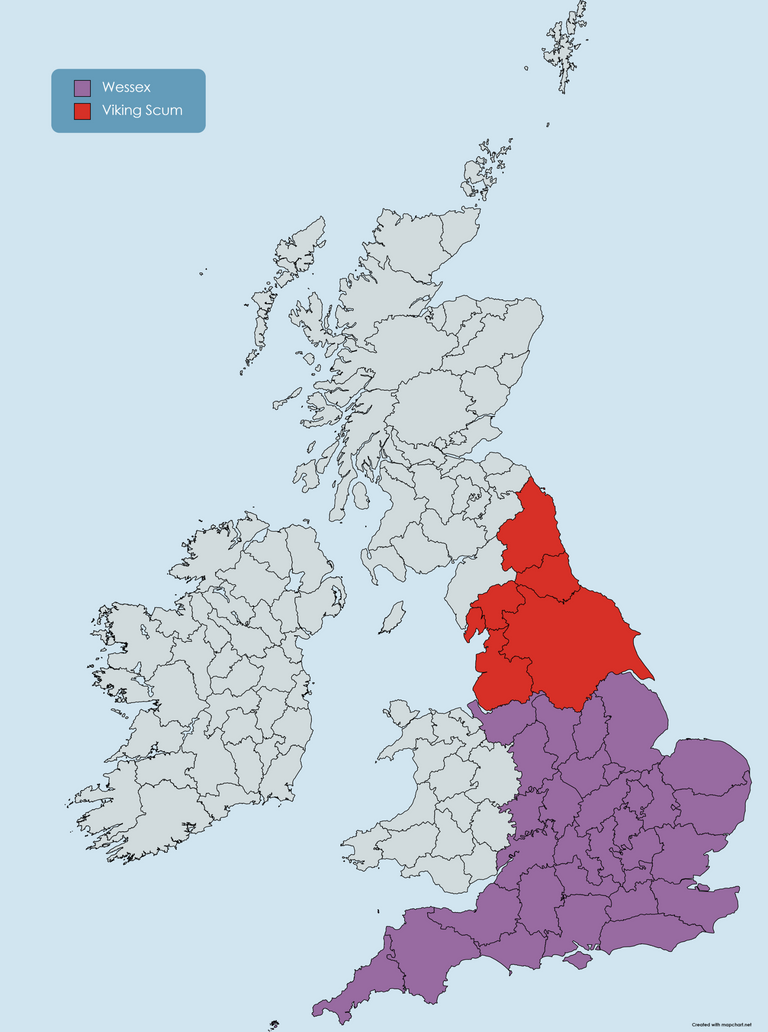 Eduard continued wiping out the Vikings until his death, when his son, Æthelstan took over and his daughter married the struggling viking ruler, Sihtric. When he died, Æthelstan took the opportunity and consolidated the entire region for himself.
I'd like to take a little break to address this bizarre usage of Æthelstan's and Æthelflæd's. Aethel is an old Saxon word meaning Noble, 'Stan' would mean 'Gem', Flaed meant 'Beauty' and 'red' meant 'advice' or 'council'. Ergo: Noble Gem, Noble Beauty, Noble council, and so on.
So it was around this point, the kind of official outline of England officially came to exist, with a few adjustments needed coming up: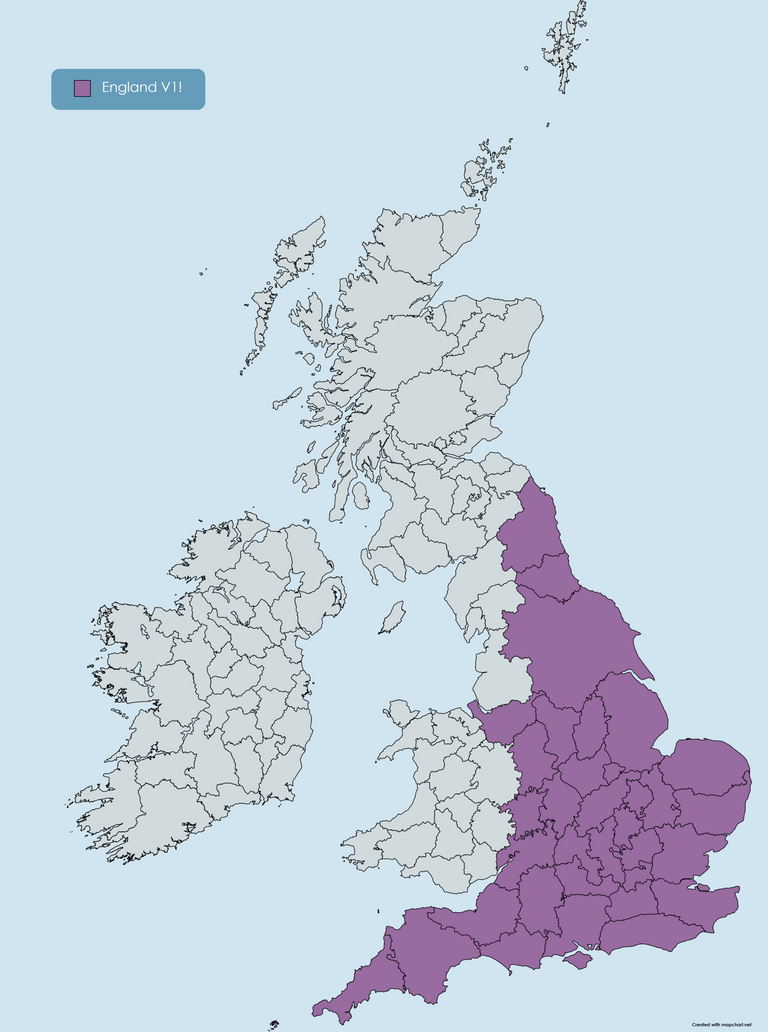 Æthelstan was therefore, by most accounts, the first King of England, and ruled from about 895-939AD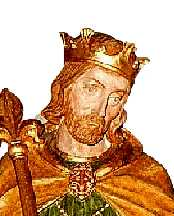 With his newfound powers he decided to take on Scotland - called Alba at the time. Alba was pretty weak and so formed an alliance between the King Constantine II of Alba, King Olaf of Dublin, and King Owaine of Strathclyde. This Battle of Brunanburh was for its time, huge (several thousand military, perhaps).
The alliance got completely battered, but also at great cost to King Æthelstan, meaning he didn't actually take any land either way, but it did unify England as a whole.
After he died, it was Olaf of Dublin who took advantage.
Surprise! Olaf was not a King, but a VI-KING!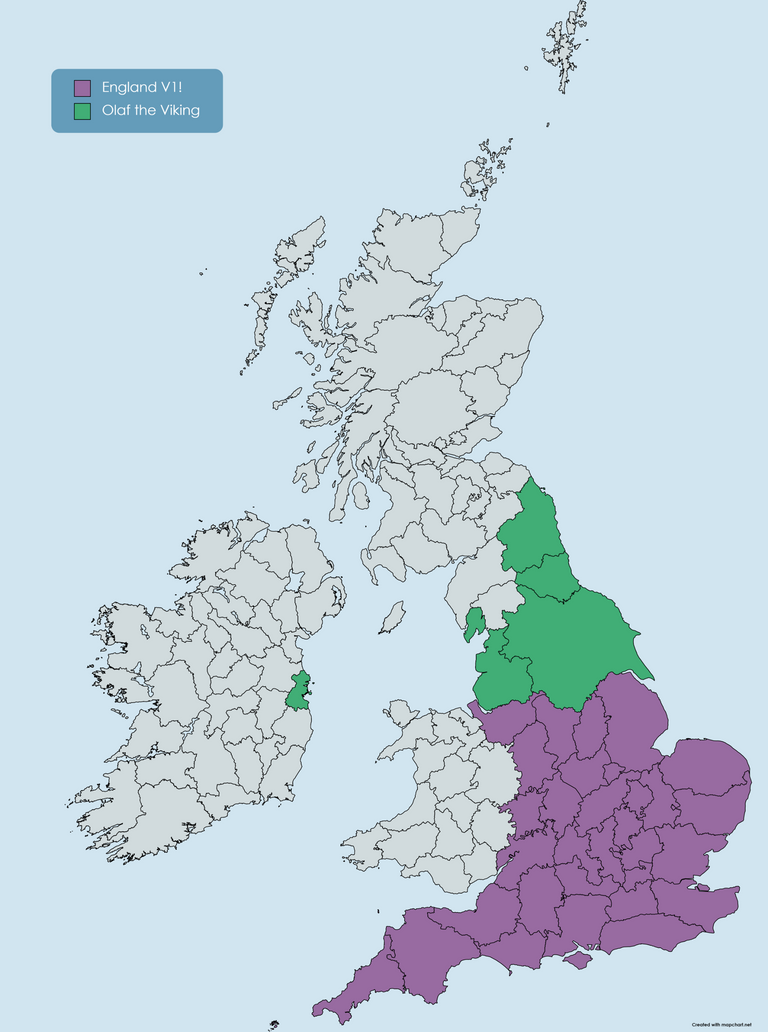 Unfortunately, Olaf died like 2 years later, and it took another couple of years for now King Edmund I to snatch the land right back. With this success, it was time to get a cheeky bit of Scottish land on the west coast - Strathclyde.
However, as Edmund died, the terrifyingly named Eric Bloodaxe from Norway came along and attempting took over the Northern region. Though ultimately losing to King Eadred, it was a decade of war and bloodshed.
Finally, it was Edgar the Peaceful who had solidified control of England in its form as we see it to this day from 959-975AD. It should be noted that he deserves his name. A 20 year rule of peace, laws and regulation was quite a stark contrast from the previous century or so!
He compromised with the Danish population who had settled up north since the Vikings attempts at control, leaving certain Danish laws in place to keep them satisfied. He recalled many in exile, and really, nothing much happened during this time. Probably a good thing all things considered.
And so here we are, from 1,000 years ago until today - England: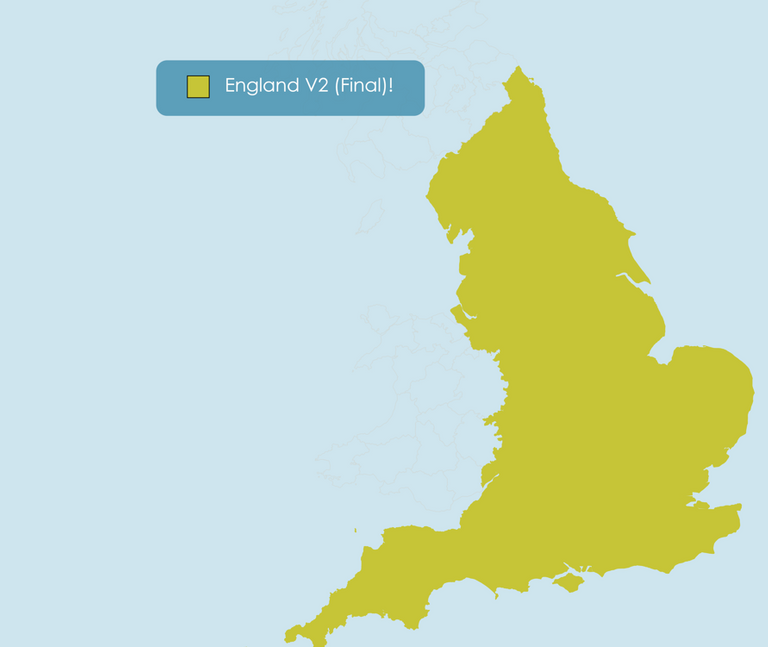 ---
Hope that was an easy enough and enjoyable read!
Sources: Edgar the Peaceful, King Æthelstan, Kingdom of England, British Library