Si nos mantenemos sanos, claramente podemos vivir una vida plena, mantendríamos un óptimo bienestar y consigo mismo la homeostasis corporal , sin embargo, muchas veces esto no es así y habrá personas a las que les resulte difícil llevar un estilo de vida saludable debido a muchos factores, pueden ser económicos, culturales, o por decisión propia, mejorar la calidad de vida también es parte de nuestro trabajo.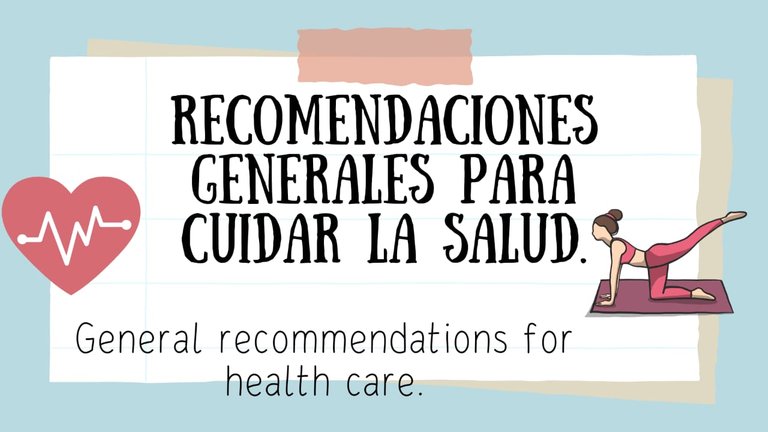 Diseño creado en @Canva -Design created in @Canva.
Si bien es cierto que la mayoría de las enfermedades pueden derivarse de otros problemas básicos relacionados con la falta de atención sanitaria, por ejemplo, en condiciones congénitas, las mujeres embarazadas deben someterse a revisiones periódicas con un médico especialista para prevenir problemas tanto maternos como complicaciones fetales, esta sería una forma correcta de cuidar la salud de ambos en base a la prevención.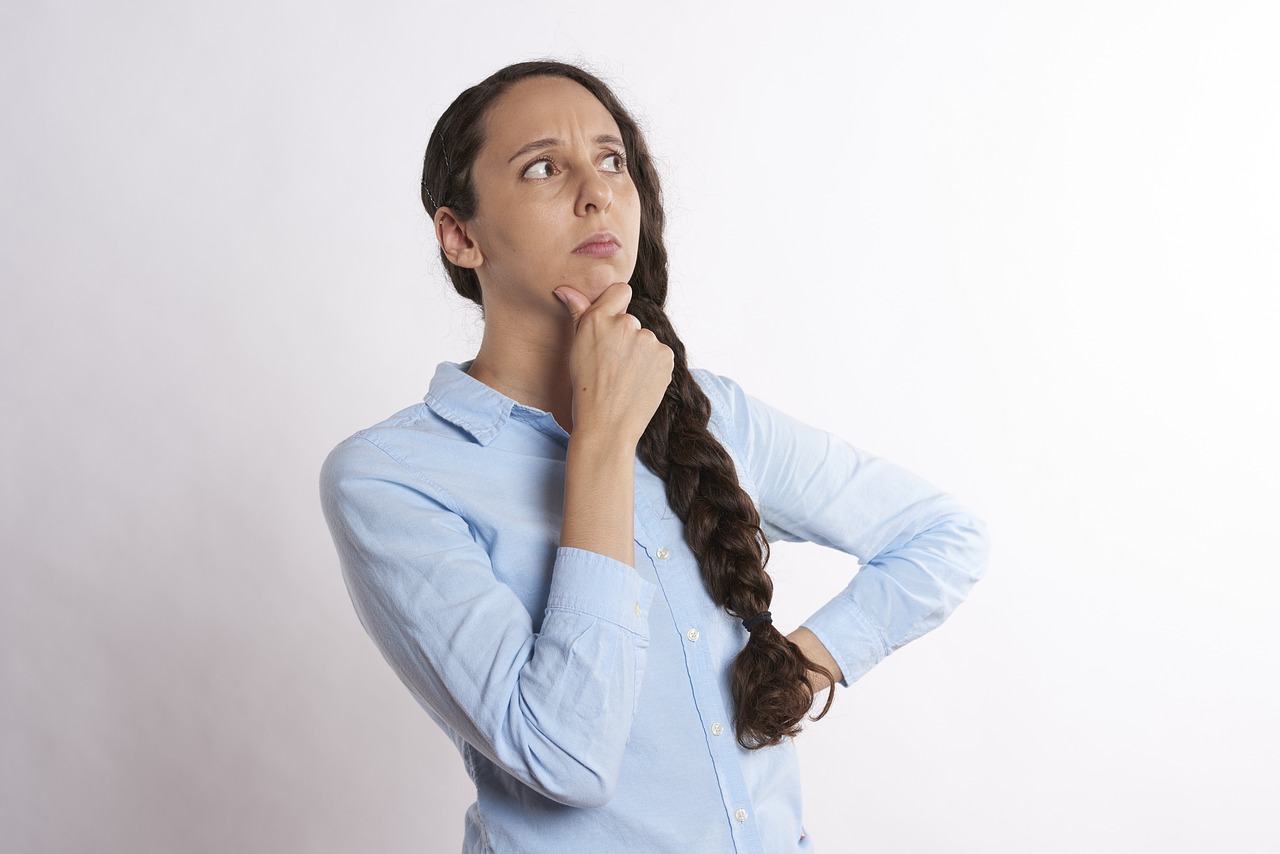 Pixabay
Cuando nos duele la cabeza, cuando nos sentimos mareados con mucha frecuencia, en la aparición de hematomas en la piel sin causa aparente, si presentamos algún sangrado que consideramos anormal o cuando tendemos a desmayarnos más de 2 veces seguidas, estos son puntos importantes que debemos tener en cuenta como cuidado de la salud. No es difícil acudir al médico más cercano para realizar un chequeo y de acuerdo a los estudios que se realicen, luego se determinará si es necesario acudir a otro especialista.
La mayoría de las enfermedades son prevenibles, es importante informar a la población en general de los riesgos y complicaciones que conllevan las acciones que se realizan en nuestra vida diaria, me refiero a esto en base a la alimentación, el sedentarismo, el abuso de drogas psicotrópicas, en especial las de venta libre como el diclofenaco, estrés, ansiedad y otros problemas emocionales que afectan nuestra salud mental.

La falta de información sería un factor predisponente para el desarrollo de enfermedades, en aquellas poblaciones con difícil acceso a recursos, un diagnóstico temprano influye en poder establecer un tratamiento a tiempo. No solo cuando sentimos algún signo o síntoma debemos acudir al médico, hay que realizarlo cada cierto tiempo con el fin de descartar alguna anomalía.
Seamos nosotros quienes demos un paso adelante para establecer medidas que contribuyan a mejorar la salud física, biológica y mental, también podemos alentar a otras personas cercanas como familiares y amigos.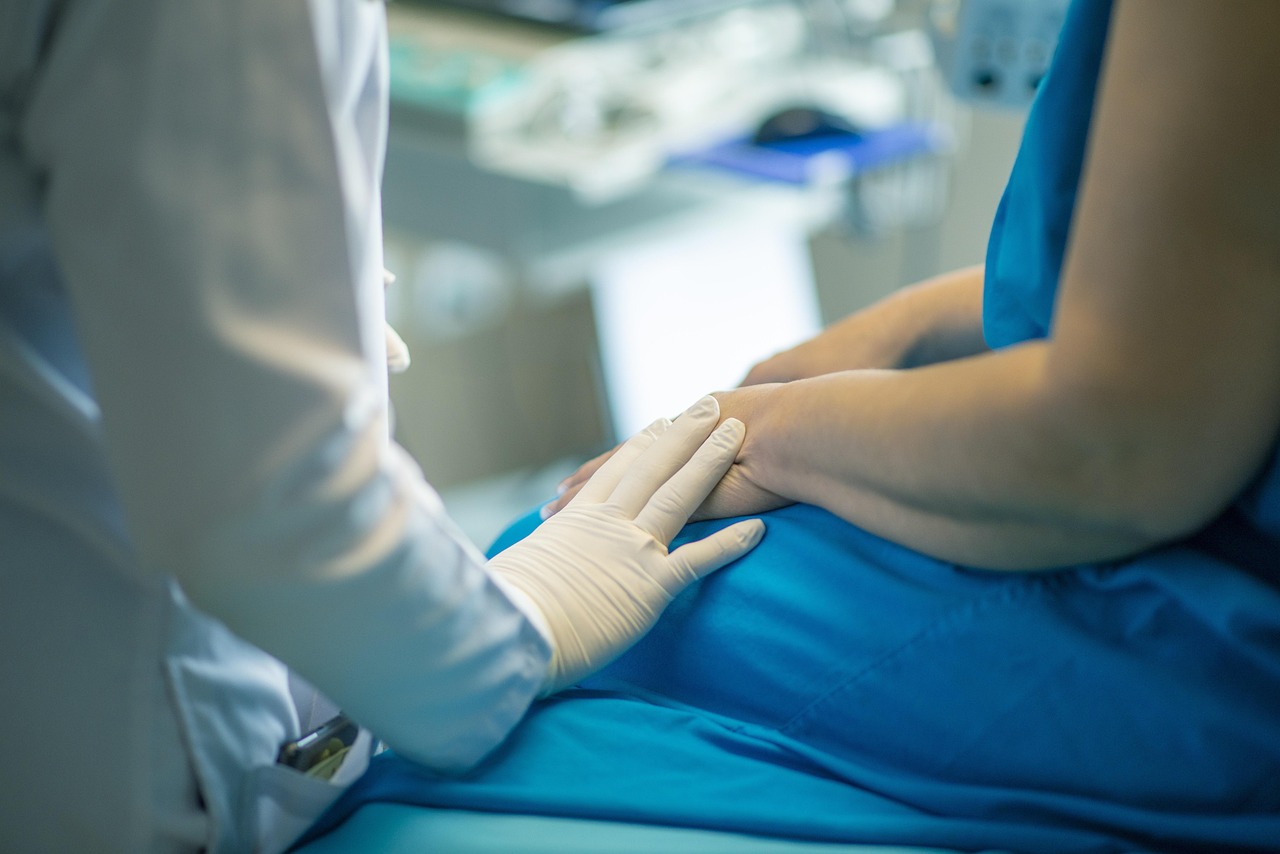 Pixabay
Como enfermera siempre me ha gustado llevar el mensaje de promoción de la salud y prevención de enfermedades, al hablar con las personas me doy cuenta que algunos pueden estar equivocados sobre el concepto que tienen de cuidarnos, por ejemplo me han dicho "yo no no ceno para no subir de peso". , cuando una buena alimentación es tan fundamental para estar sano, no se trata de no comer por la noche sino de repartir las raciones en cada comida.

Por último, debemos poner en práctica el consumo de alimentos ricos en fibra, proteínas, verduras, legumbres, realizar cualquier actividad física, beber agua y menos bebidas artificiales, mantener el control sobre nuestra salud mental y realizar controles médicos al menos cada seis meses.

ENGLISH
If we stay healthy, we can clearly live a full life, we would maintain optimal well-being and body homeostasis with itself, however, many times this is not the case and there will be people who find it difficult to lead a healthy lifestyle due to many factors, they can be economic, cultural, or by our own decision, improving the quality of life is also part of our work.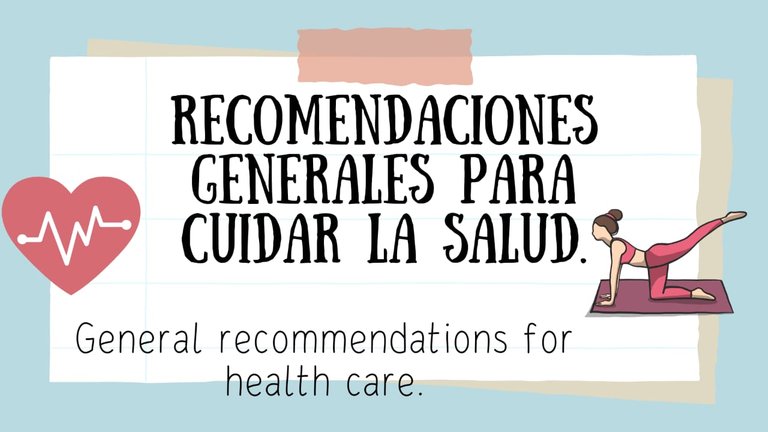 Diseño creado en @Canva -Design created in @Canva.
While it is true that most diseases can derive from other basic problems related to lack of health care, for example, in congenital conditions, pregnant women should undergo periodic check-ups with a specialist doctor to prevent both maternal problems and complications. fetuses, this would be a correct way to take care of the health of both based on prevention.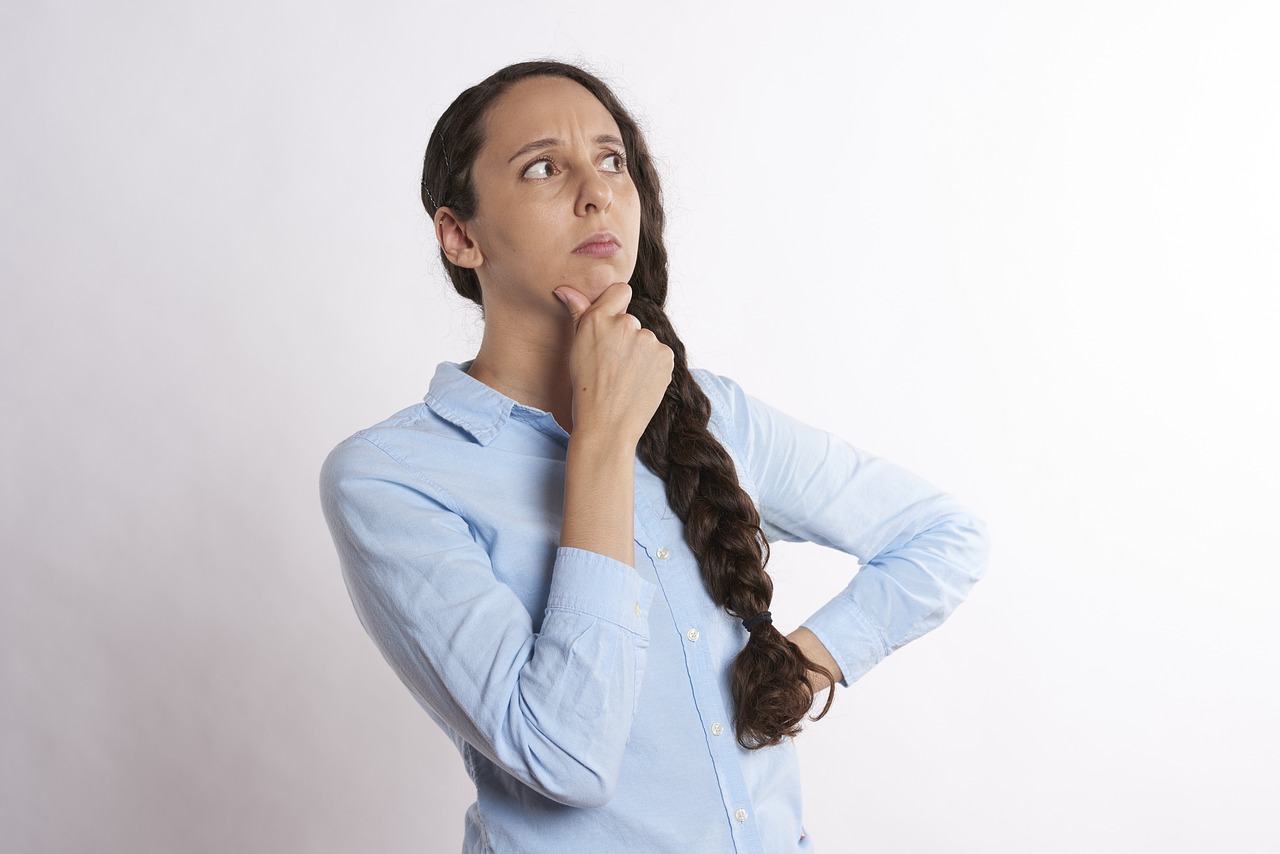 Pixabay
When our head hurts, when we feel dizzy very frequently, in the appearance of bruises on the skin for no apparent reason, if we present some bleeding that we consider abnormal or when we tend to faint more than 2 times in a row, these are important points that we should take into account as health care. It is not difficult to go to the nearest doctor to carry out a check-up and according to the studies that are carried out, it will then be determined if it is necessary to go to another specialist.
Most diseases are preventable, it is important to inform the general population of the risks and complications involved in the actions that are carried out in our daily lives, I mean this based on diet, sedentary lifestyle, drug abuse psychotropic drugs, especially over-the-counter drugs such as diclofenac, stress, anxiety and other emotional problems that affect our mental health.
The lack of information would be a predisposing factor for the development of diseases, in those populations with difficult access to resources, an early diagnosis influences being able to establish a treatment on time. Not only when we feel any sign or symptom should we go to the doctor, it must be done from time to time in order to rule out any anomaly.
Let us be the ones who take a step forward to establish measures that contribute to improving physical, biological and mental health, we can also encourage other close people such as family and friends.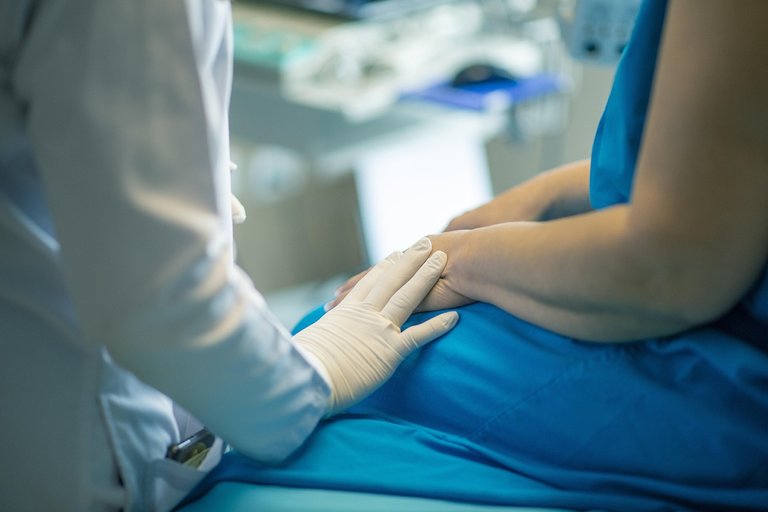 Pixabay
As a nurse I have always liked to carry the message of health promotion and disease prevention. When talking to people I realize that some may be wrong about the concept they have of caring for us, for example they have told me "I don't have dinner so as not to gain weight". , when a good diet is so essential to be healthy, it is not a question of not eating at night but of distributing the rations at each meal.
Finally, we must put into practice the consumption of foods rich in fiber, protein, vegetables, legumes, perform any physical activity, drink water and fewer artificial drinks, maintain control over our mental health and perform medical check-ups at least every six months.

La información que acabas de leer es de mi aprendizaje en la carrera de T.S.U en enfermería. - The information you just read is from my learning in the career of T.S.U in nursing.

Los separadores fueron realizados en PaintTool SAI. - The separators were made in Paint Tool SAI.

Las fotografias son de mi propiedad y fueron tomadas con mi teléfono Redmi Note 9. - The photographs are my property and were taken with my Redmi Note 9 phone.

Traducción de: Google traductor - Translation of: Google translator.
Contenido original - Original content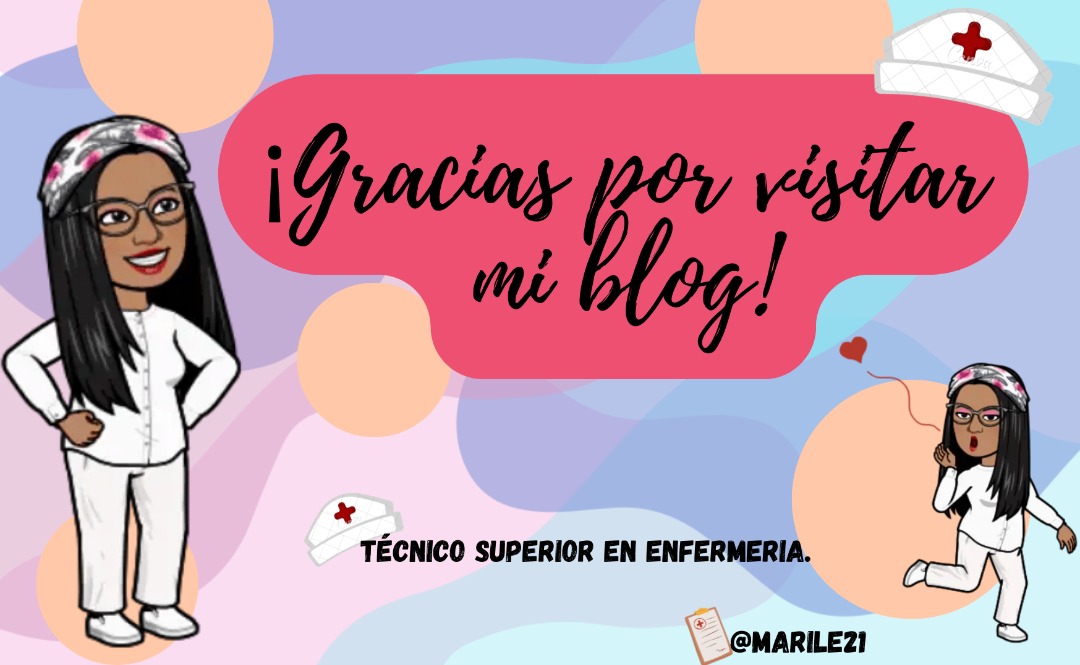 Diseño creado en @Canva y @Bitmoji. -Design created in @Canva and @Bitmoji.