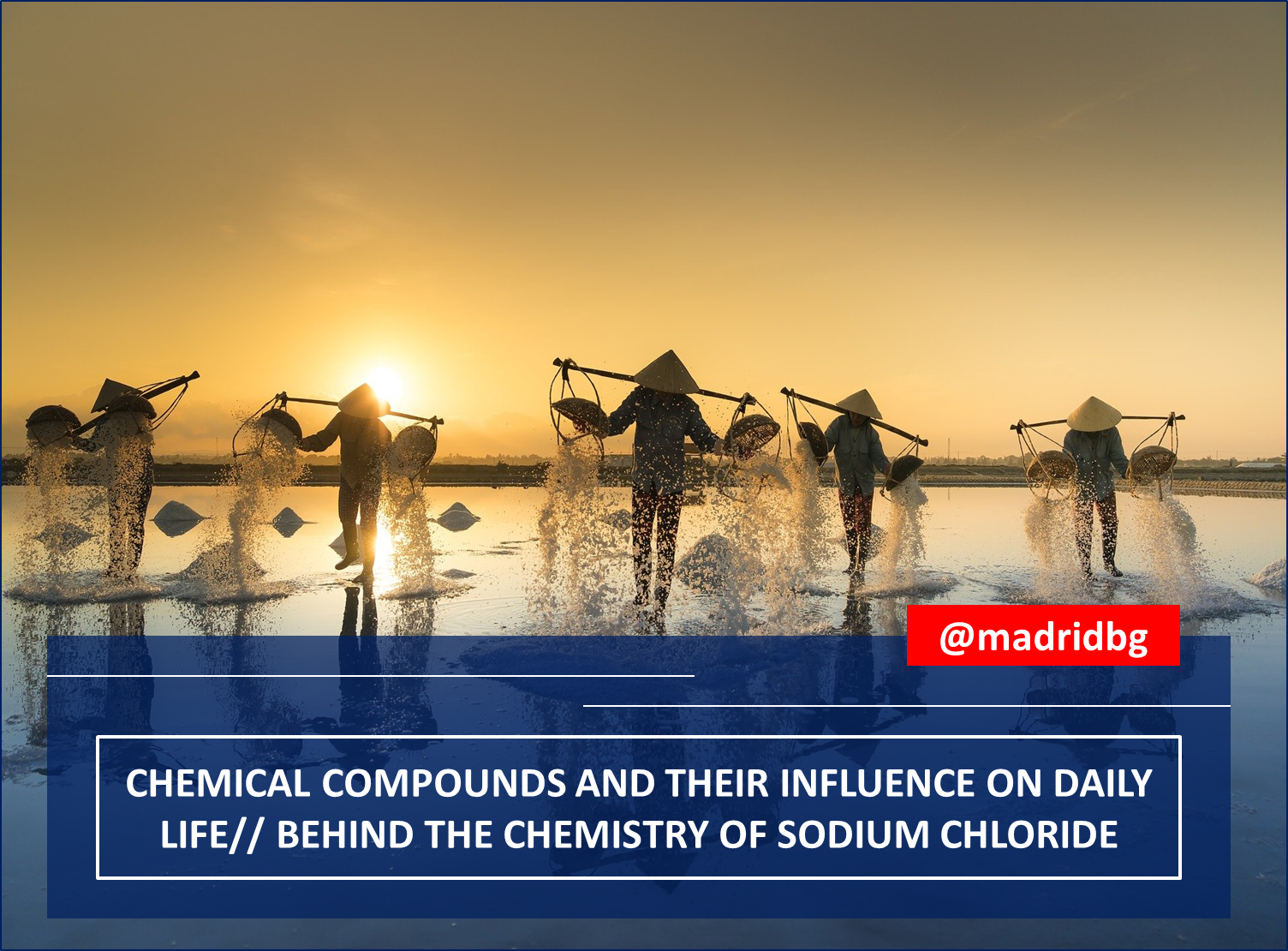 Author: @madridbg, via Power Point 2010, using public domain images.. Quang Nguyen vinh
---
Greetings and welcome dear readers of this prestigious platform, the topic that concerns us today is related to the applicability of the process and chemicals in our daily lives, with emphasis on the presence of sodium chloride or table salt in our lives, from the point of view of food preservation as well as the alterations that these substances produce in our health.
---
INTRODUCTION

When talking about chemical substances we must refer to a stop assortment of materials that fall into this category, remembering that the elements in nature are formed by the combination of atoms, where the combination of these low chemical processes generates more complex substances which we call compounds.
Conceptually, a compound is a substance of variable composition that is formed by the combination of two or more elements, generating a great variety of these and that are present in different areas of our daily life.
Therefore, by means of this publication we will address what concerns table salt, chemically called sodium chloride, a compound that has been one of the most important substances for its presence in the history of our civilization, so that we will make an approach associated with the generalities and uses of this attractive compound.
---
OVERVIEW OF SODIUM CHLORIDE

Sodium chloride, also known as table salt, is a chemical compound that results from the combination of chlorine (Cl-) and sodium (Na+) ions, generating a compact crystalline structure that forms a neat cubic system. The bond of this compound is considered ionic due to its weakness and dissociation capacity in the presence of water.
Fig. 2. Sodium chloride crystal lattice. Author: Ausis
Empirically presents a 60:40 ratio prevailing the presence of chlorine in this substance, among its most outstanding physical properties we can mention the degree of solubility which is assumed on the basis of the ratio 35.7g/100ml at 0°C, similarly this solubility is somewhat affected according to the size of the crystal being evaluated.
Other properties of the substance is the absence of hygroscopicity, although it is common to think of the presence of this property, due to its behavior in the kitchen, what happens is that the purity is lost by adding magnesium salts as an additive to the product that is marketed who is responsible for the absorption of water in the cooking salt.
This substance is colorless, although pink, black and orange colorations are usually found as a result of the presence of impurities present during extraction. As a mineral it is if you will the easiest substance to extract and purify, where the simplest method comes mainly from the evaporation of seawater.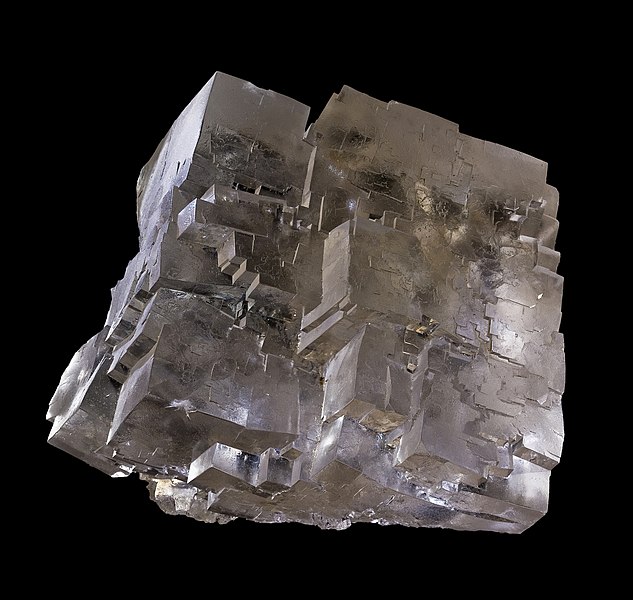 Fig. 3. Representation of a sodium chloride cube. Author: Didier Descouens
---
APPLICATIONS OF SODIUM CHLORIDE AND ITS IMPACT ON HEALTH

Nowadays, the consumption of table salt is assumed to be detrimental to health because it drastically alters blood pressure levels. However, this negative reputation is only present today, as this chemical substance was previously appreciated by our ancestors, primarily because it allowed them to preserve and season food.
From there it was known as life-giving, its use has been so varied that during the colonization times of the Romans, soldiers used to be paid with salt, hence the word salary. About 10% of the world production is obtained through our seas and the evaporation process, being determinant the rock salt also known as halite, which are usually produced under the depths of the sea.
Fig. 4. Salt extraction process. Author: lucianopintodaniel
However, to give continuity to the title of this section, let us return to health system and its relationship with salt consumption, where according to the study published in 2001 DASH-sodium, salt consumption presents a high correlation with increased blood pressure causing cardiovascular problems.
correlation that was analyzed through different samples among different populations where the industrialization process, sedentary lifestyles and excessive salt consumption have a negative impact on health and hypertension in people. Hence the need to be very cautious with the use of this versatile chemical substance since any excess implies serious consequences.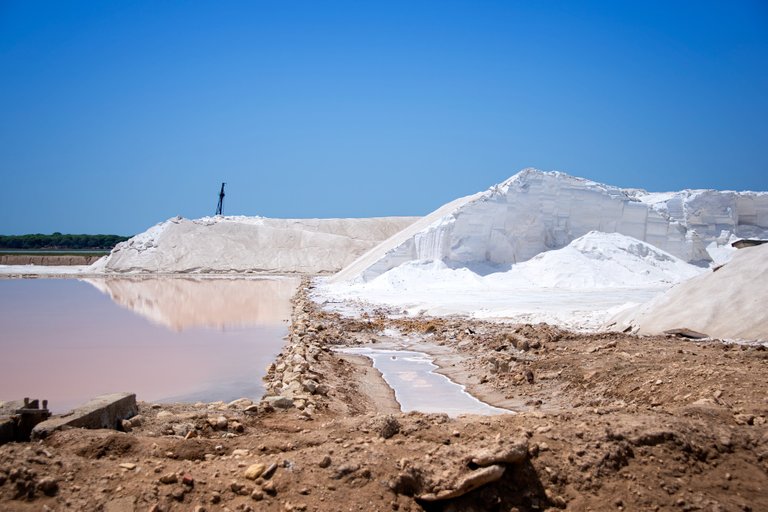 Fig. 5. Extraction of sodium chloride by evaporation. Author: Britlish
---
CONTRIBUTIONS OF THE SUBJECT

Through this writing we can consider the different uses that can be given to chemicals, in this particular sodium chloride, uses ranging from the payment of wages, food preservation and as a seasoning. In such a way that we were able to address the physical properties of a substance of everyday use, as well as its implications on health if the use of these substances is not controlled.
In this sense, we are acquiring knowledge associated with chemistry through a process of contextualization of teaching.

BIBLIOGRAPHY CONSULTED

[1] Chang, R. (2010). Chemistry. Tenth edition. McGraw-hill Interamericana publishers. ISBN: 978-607-15-0307-7.
[2] McMURRY E., John y Fay C., Robert. (2008). General Chemistry. Fifth edition PEARSON EDUCACIÓN, Mexico, 2009 ISBN: 978-970-26 1286-5.
[3] Ralph, H. Petrucci, William S. Harwood, E. Geoffrey Herring. (2003). GENERAL CHEMISTRY. Eighth edition. PEARSON EDUCACIÓN. S.A., Madrid.
[4] WADE,LEROY. (2011). . ORGANIC CHEMISTRY. VOLUME 2. SEVENTH EDITION. PEARSON EDUCACIÓN, MEXICO, 2011 ISBN: 978-607-32.()793-5. AREA: SCIENCES.

OF INTEREST

For more information related to the areas of science, technology, engineering and mathematics, feel free to visit
#stemsocial
and
#stem-espanol
, communities that promote scientific advances in these areas.