I was not planning to write anything this week, as I am in the middle of some holiday time with the family. The nights are however long enough in winter, so that I managed to find some time to shamelessly steal an idea from @themarkymark (who got it himself from @snook).
Therefore, no physics blog this week, and I will instead answer 10 questions about my story on Hive (and demonstrate with the figure below how bad I am with generating images). Whereas I usually post on Mondays, I will be offline tomorrow. I have therefore decided to share this text with you today.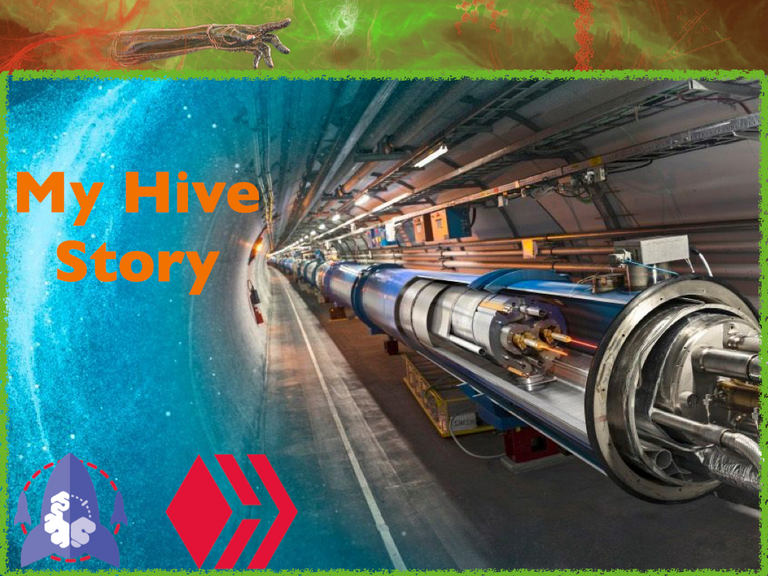 [Credits: CERN]
---
How long have you been on the Blockchain?
---
I joined it on 30th July 2016, so almost 5.5 years ago.
I have tried to find interesting/cool facts that also happened on a 30th of July, but well… the options are not great. I cannot indeed decently pick events such as the Watergate or the birth of Arnold Schwarzenegger. Amusingly, I decided to highlight that I joined the chain exactly…. 4 years before NASA launched its Mars 2020 mission from Cape Canaveral. That's definitely something I would consider as cool.
From my arrival here, I have always been active, with the exception of a recent period of 1.5 years during which the effects of the pandemic absorbed all my time (see here for more information, if you don't know already and if you are interested).
---
What was your background in Cryptocurrency when you first came to the blockchain?
---
That's an easy question: nothing. I learned everything by arriving on the Steem (now Hive) ecosystem, in particular thanks to the help of my in-laws.
---
What was your background in writing when you first came to the blockchain?
---
I had some experience in writing, but not the kind of writing appropriate for this chain. In 2016, I had already co-authored two books (for students in science) and a few dozens of scientific articles. None of these was however dedicated to the general audience. In addition, I always wanted to manage a blog on which I could discuss physics with non physicists. Our blockchain provided this opportunity.
From day one, I have regularly written blogs about recent news in particle physics, cosmology and also about my own research. The subjects I discuss are not necessarily those covered in other science websites. The only criterion that plays a role is that I always write about what I like and find interesting. That's all.
Rapidly, things escalated in terms of time and involvement, with the birth of the STEMsocial project (that was initially called SteemSTEM). By the way, I have some great news for Q1 2022, in particular regarding our app (that is in a state of cerebral death for months due to my absence from the chain until early December). Please stay tuned and keep an eye on future announcements on the STEMsocial community.
---
How many people did you know when you first came to the Blockchain?
---
I would say about 5 people. Among them, my brother-in-law and father-in-law were quite active and helped me a lot in the early days.
---
How did you meet people when you first came to the Blockchain?
---
I wanted to write about science and physics. Therefore, I naturally used the #science and #physics tags for my blogs. From there, I met regular writers with whom we founded a bit later the STEMsocial project. Our headquarters were the former Steem chat (that is now the openhive chat), on which we had a lot of fun back in the days. Today, STEMsocial is small community on Hive, that is also somewhat active on Discord.
In real life, I participated to two STEMsocial meetups and hence had the chance to meet three or four dozens of Hive users. I was also able to meet some Hive users in Paris, as well as when enjoying some time outside physics during a physics trip (for instance in Pretoria, Shanghai and Montreal).
Almost all people who I met… have unfortunately left the ship. Among those who are still around and active today, I should (alphabetically) mention @alexdory, @ancolie, @fredrikaa, @howo, @jedigeiss and @mobbs. Hivefest is definitely an event I would love to attend, so that I could see this list growing… Maybe in 2022...
---
Who did you look up to when you first came to the blockchain?
---
As can be guessed from what I wrote above, I use to follow a few STEM writers. I started to learn a few things (actually quite a bit) about DNA, biology and biochemistry. This is what I remember the most from the early days.
---
How would you describe your first three months on the blockchain?
---
I started write to blogs on topics close to my heart, and I also learned how to do that properly. Writing about science in a way that is understandable by the people for who we write is not easy. In addition, I also improved my personal knowledge about other branches of science through my readings from the chain.
In September 2016 we founded the STEMsocial project with the aim of improving the quality of STEM content on Hive. Our objectives slowly evolved into something more ambitious: the usage of Hive for science communication, providing an innovative way for those with the greatest knowledge of STEM subjects to communicate to mainstream audiences. Things cooled down during the pandemic… but please stay tuned for 2022 (yes, that's a second teaser).
---
Has being a part of the blockchain changed you in any way for the good?
---
I believe it has definitely changed something in me in a good way, at least in my way to communicate about science in a written manner. In addition, dealing with a community project on Hive has not been easy all the time and I had to learn new skills to do that in an okayish manner.
Being part of the blockchain has also triggered interests in learning about many other topics I would not have considered otherwise (like biology, psychology, etc.). In fact, I consider myself as a content consumer on Hive.
---
What is your favorite memory from your time on the blockchain?
---
Without hesitation: the first STEMsocial meetup at CERN.
During this event, I brought more than 20 Hive users inside the Large Hadron Collider at CERN, i.e. more than 100 meters underground inside the most powerful particle accelerator of all time.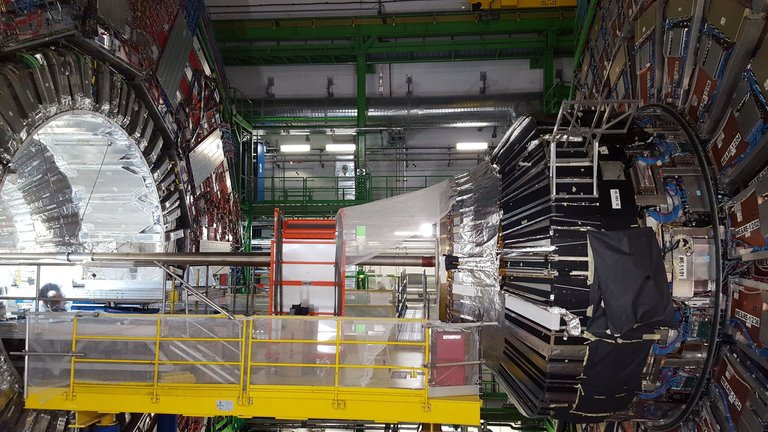 [Credits: @dber]
---
If you could give advice to a new person signing up to Hive what would it be?
---
Focus on doing something fun, on the people you can meet online, on discussions and on engagement. Do whatever you really like and enjoy, and this could be blogging, vlogging, playing games,
etc
. There is no unique way to enjoy the chain!