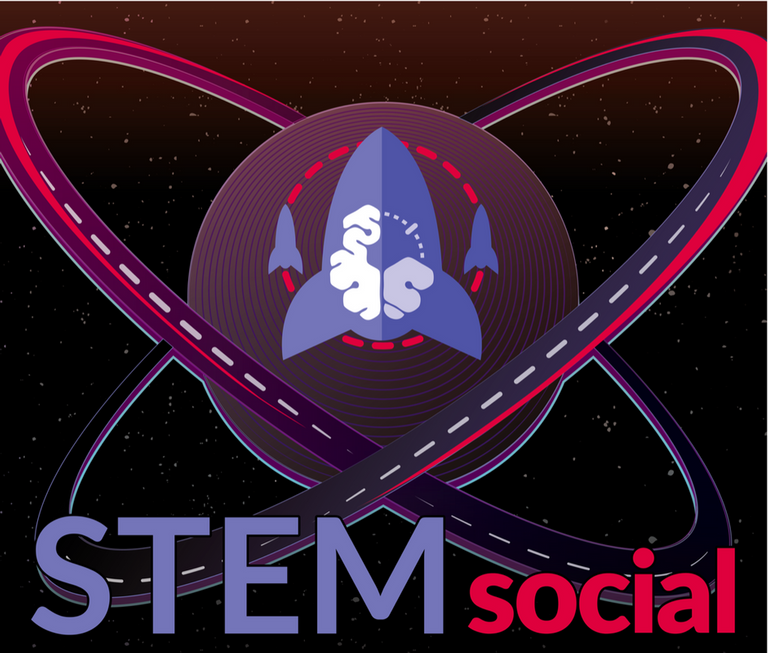 For those who are following the STEMsocial distilled series, you should have now noticed that our weekly posts now contain two top-five lists of some special community members we want to highlight each week.
The first of these two lists includes our five most engaging community members. The second one includes the five authors generating the largest amount of interactions. All mentioned authors are shown together with their respective engagement and interaction scores.
With the present post, I present how those engagement/interaction scores are computed. For now, the whole method is quite experimental, and I will emphasise this several times in the post.
However, the idea behind this article is to share information in order to get feedback to improve the way the computation of the scores is made. I will carefully read and address anything raised into the comments to this post, and implement/test the proposals out.
---
The algorithm
---
All posts that qualify to the computation of the engagement/interaction scores are those posts supported by STEMsocial over the last 4 weeks, regardless the weight of the STEMsocial support. Then, any comment to those posts supported by STEMsocial is accounted for to generate engagement/interaction points.
However, not all comments generate points. We begin with getting rid of the not so useful comments (like 'thanks for your post'). To this aim, one filters away all comments featuring less than 20 words or 125 characters. Moreover, a few accounts are excluded, essentially bot and notification accounts.
Next, the number of points assessed to any of the remaining comments consists of the square root of the number of characters making the comment. This is probably the weak spot of the whole process, but one must start somewhere. Feel free to suggest anything better.
For a given comment, the number of points is given both to the comment author as engagement points, as well as to the author of the initial post as interaction points. In this way, each STEMsocial member who contributes to the interactions within our community gets points: the author and the engaged members.
For what concerns the authors, the interaction scores are further averaged over the number of posted articles.
---
The results
---
|  1 | @lemouth        | 1842.339 |
|  2 | @amestyj        |  994.366 |
|  3 | @agmoore        |  816.442 |
|  4 | @gentleshaid    |  642.135 |
|  5 | @lupafilotaxia  |  570.482 |
|  6 | @acont          |  483.039 |
|  7 | @nesomi         |  310.746 |
|  8 | @eliaschess333  |  277.132 |
|  9 | @rbalzan79      |  276.037 |
| 10 | @carlos84       |  262.911 |
| 11 | @tsoldovieri    |  258.015 |
| 12 | @scholaris      |  257.085 |
| 13 | @capp           |  241.253 |
| 14 | @chappertron    |  237.314 |
| 15 | @emiliomoron    |  190.295 |
| 16 | @robotics101    |  183.023 |
| 17 | @wilmer14molina |  160.738 |
| 18 | @steepup        |  158.512 |
| 19 | @abneagro       |  155.658 |
| 20 | @mike961        |  149.291 |```

In addition, the authors generating the largest amount of interactions are, given together with their scores:
|  1 | @lemouth       | 648.309 |
|  2 | @scholaris     | 300.231 |
|  3 | @chappertron   | 296.442 |
|  4 | @lemouth-dev   | 257.277 |
|  5 | @whack.science | 256.019 |
|  6 | @abneagro      | 236.182 |
|  7 | @agmoore       | 235.816 |
|  8 | @artemislives  | 173.656 |
|  9 | @gentleshaid   | 168.031 |
| 10 | @enforcer48    | 167.438 |
| 11 | @amestyj       | 163.692 |
| 12 | @faltermann    | 153.294 |
| 13 | @anaestrada12  | 135.761 |
| 14 | @steemstem     | 110.988 |
| 15 | @aleestra      | 107.595 |
| 16 | @pearlumie     | 102.662 |
| 17 | @menoski       |  91.550 |
| 18 | @tsoldovieri   |  89.860 |
| 19 | @mike961       |  79.739 |

<hr />

I am definitely not happy with the way our engagement indicators are computed. However, as I said above, we need to start somewhere. I will now listening about how to improve this. Please feel free to speak up (or write something in the comments to this post)!

If you like what we do, please consider:
- [supporting our funding proposal](https://hivesigner.com/sign/update-proposal-votes?proposal_ids=%5B91%5D&amp;approve=true") (#91), on which extra information can be found [here](/@lemouth-dev/rebooting-and-clarifying-the-stemsocial-proposal);
- [approving](https://hivesigner.com/sign/account_witness_vote?approve=1&amp;witness=stem.witness") our witness (@stem.witness);
- delegating to the @stemsocial account (or trailing it).

</div>