The observatory CHEOPS snapped its first pictures and they are better than experts predicted. So, we are sure that the optics of the observatory work correctly.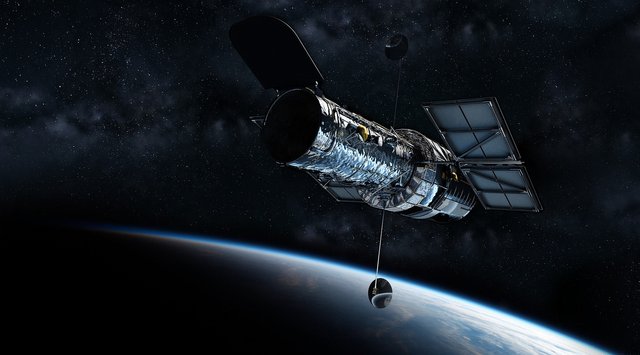 Image by Ondřej Šponiar from Pixabay
The Hunt Is On
Discovering new planets is cool That is why the European Space Agency (ESA) sent out a new promising exoplanet hunter into space on the 18th of December. This exoplanet hunter is called CHEOPS or CHaracterising ExOplanets Satellite.
This observatory roughly the size of a fridge on a heliosynchronous orbit at 700 km high will mostly try to figure out the size of exoplanets and that will then allow us to estimate their mass, density, what they are made of, and even how they got created. CHEOPS will look into planets from the size of a super-Earth up to the size of roughly Neptune.
Just a few weeks ago – on the 29th of January – the CHEOPS observatory opened the cover of its telescope for the first time. Since then the team of the CHEOPS mission operators was waiting while holding their breaths for the first images. This is because in such cases you have to wait for the first imagines to prove that everything is okay – that nothing got damaged during the launch into space.
Better Images Than Expected
According to Willy Benz from the University in Bern – the CHEOPS research lead – the first imagines show us that the optics of the observatory work as intended. Obviously, this is key as without it the observatory would be useless. And a few days ago the CHEOPS team finally got their wish and could make sure with their own eyes that it does work.
When the experts saw the first images by the CHEOPS observatory they immediately knew that it works. And even better – the images by CHEOPS are better than expected. The images are less pixelated and more symmetrical than Benz and his colleagues predicted based on measurements in the laboratory. This is great news for the CHEOPS team and encouragement to do more research.
If you take a look at the images you might not think that they are that sharp. But that is intended. Having the image less sharp gives you more sensitivity to changes in brightness as the observed star gets spread over more pixels. That allows scientists to more easily detect tiny changes in the brightness of the observed stars and it is precisely these tiny changes that they are after as when an exoplanet passes over an observed star it changes the brightness ever so slightly.
The CHEOPS operators will now test the observatory and analyze the images to figure out how precise the observatory is and what its potential is. But that will take another few months.
Sources:
---
If you like the content I'm producing about science maybe you will like the content I produce about gaming as well! Be sure to check out my other posts!