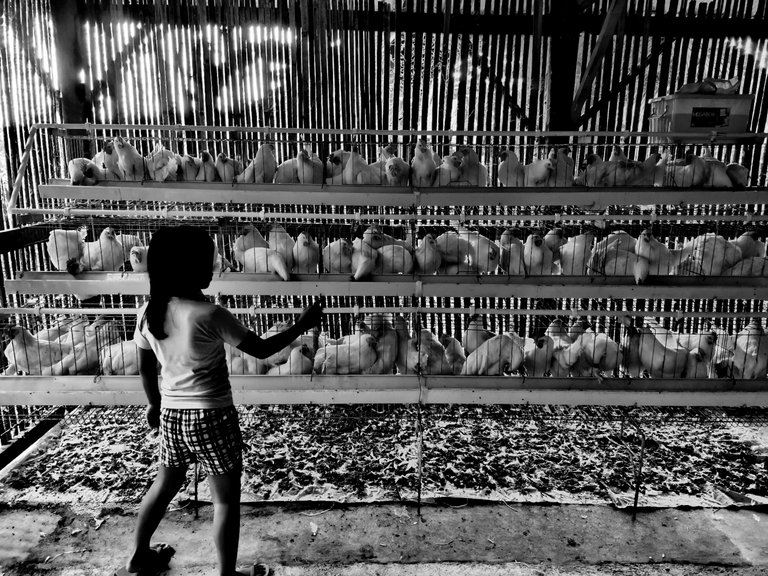 I had an unplanned trip to the province over the weekend. We went to pay a visit our grandmother who was going through some health scares for a couple of days. We thought it was life-threatening that we packed a bag and quickly drove. Luckily, it turns out it was just minor issues, and my grandmother is feeling well already.
I find the trip a bit tiresome since I need to do a lot of work instead of relaxing over the weekend. I don't know if it was just a coincidence that I finished my work earlier than I found some time to visit my uncle's small poultry farm. I joined my aunt in harvesting some eggs. I never thought I would love doing it. I had fun picking some eggs and learning something about poultry raising and eggs too.
It was my first time seeing soft shell eggs. I find it amusing. As curious as I am, I asked what caused it. Soft-shelled eggs are often due to lack of calcium or a bit more disease on the chickens. The latter is rarely the cause. What was intriguing is the eggs seem to have enough structural integrity that the egg yolk won't burst out when slightly pressed. Unluckily, I did not have a chance to take a picture before I accidentally burst it out (due to carelessness).
Going back to soft shell eggs, my aunt talks a lot about poultry jargon that I did get what it was, not until I look it up over the web. She talks about solutions to reduce or minimize the occurrence of soft-shelled eggs. Some of which are about feeds and nutrition to be able to get rid of soft shell eggs. She revealed that it predominantly occurs with pullet rather than old laying hens. Although there are means to minimize it, it still happens from time to time.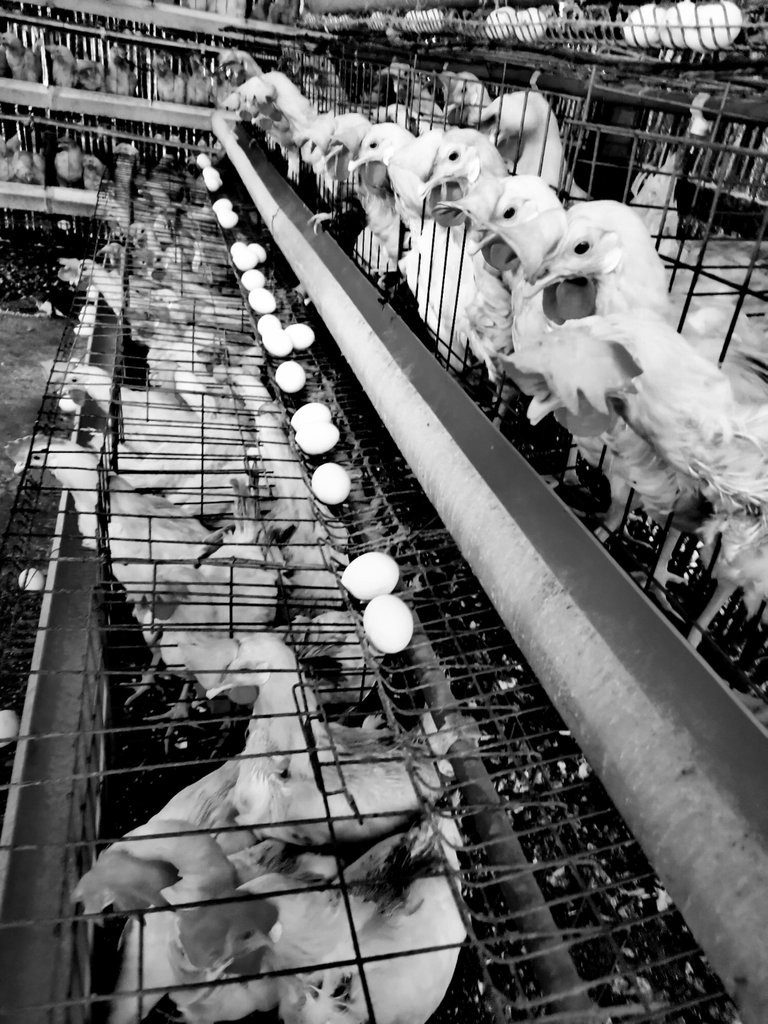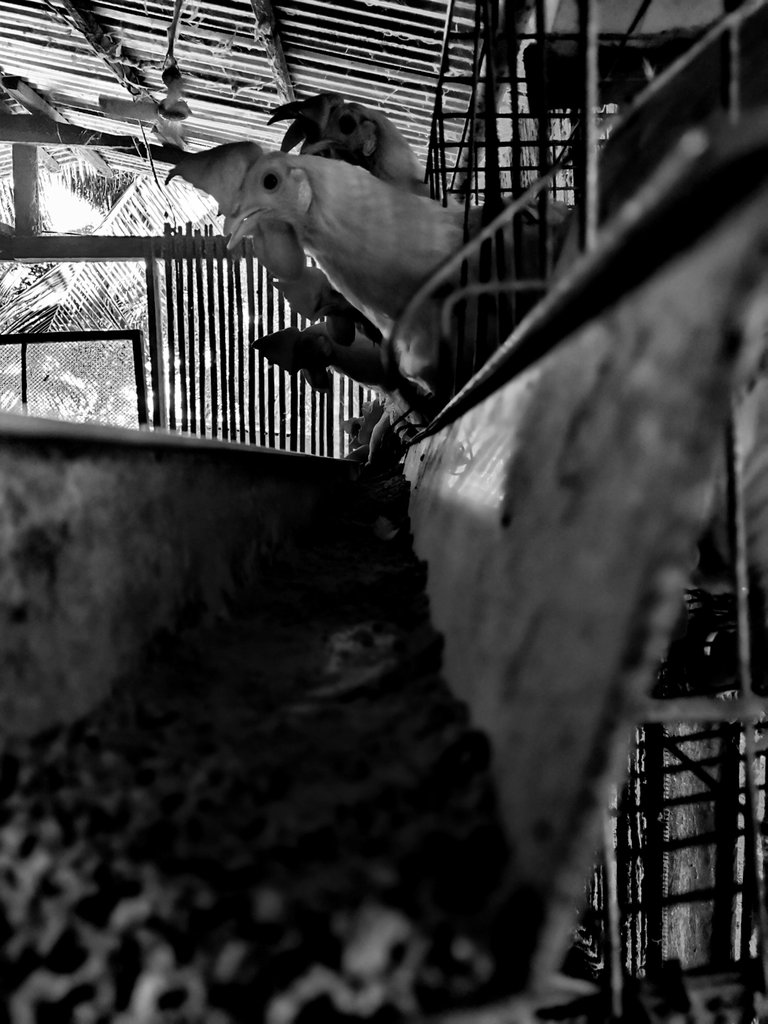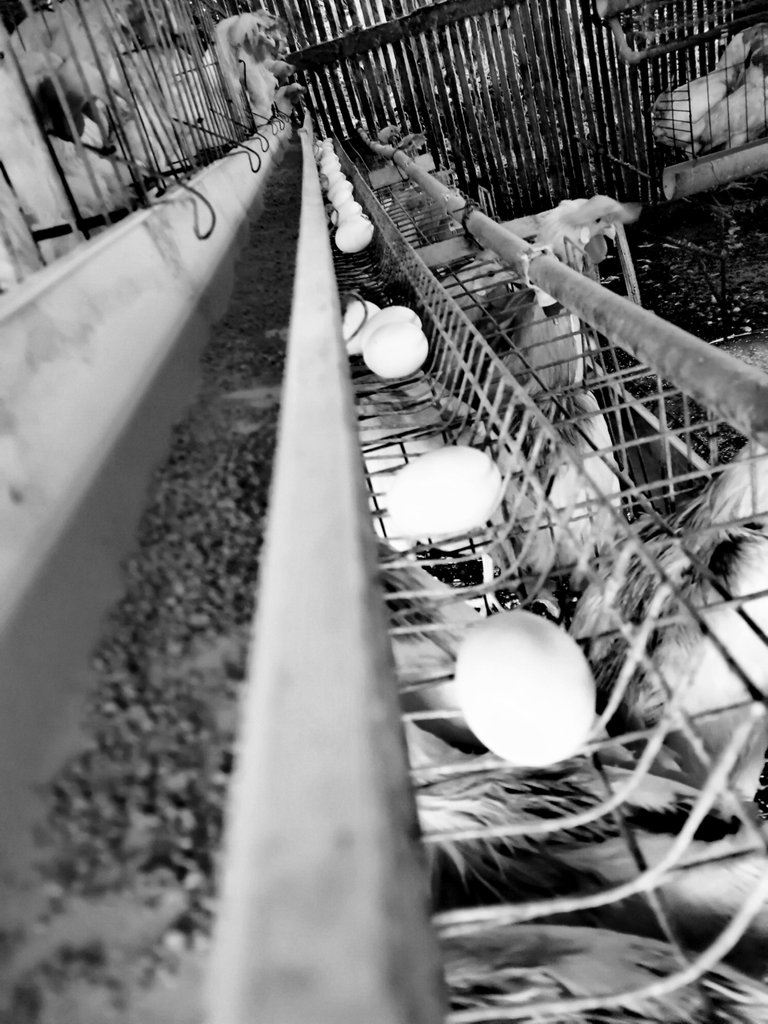 As we harvest the eggs, I find it peculiar that the poultry cages have speakers at each corner. It is playing a love song. I thought it was just to set the mood while harvesting, but as I dig up the reason, playing songs to the laying hens helps with their stress and eventually can affect how many eggs it lays. I find it funny, and I thought it was a joke, but it wasn't.
Laying hens are easily stressed out with chaotic and loud noises that they won't lay eggs. It was seemingly a joke and a myth when I first heard it out. Is there any truth about it? I know music can help with our stress, but I'm doubtful it can help with pets and even chicken. I did look it up over journals. Music definitely can help with animals in captivity as much as it can help us. It may sound crazy and maybe a bit fiction, but music reduces stress to chicken.
My aunt's logic was seemingly on point, and it wasn't belief after all. She believes that her chickens lay more eggs when not stressed. If we hear it at first, we won't believe it, but, as peculiar as it is, it happens, and science support it too. As I read on the subject, pullet may benefit more from music than the adult laying hens. That is why the pullet fence has speakers while the adult one doesn't have one.
I visited a few farms already, some from regular farmers and some from the haciendas. Farming life is tough. It is often underappreciated and undervalued. I always contemplate why we sort out to degrading the job that put food into our table. Poultry farming is no different. The market sometimes is slow and shaky, as to how my aunt describes it. One day, they can hit a good deal while, for some days, not even a tray sold. That is the reality, I guess.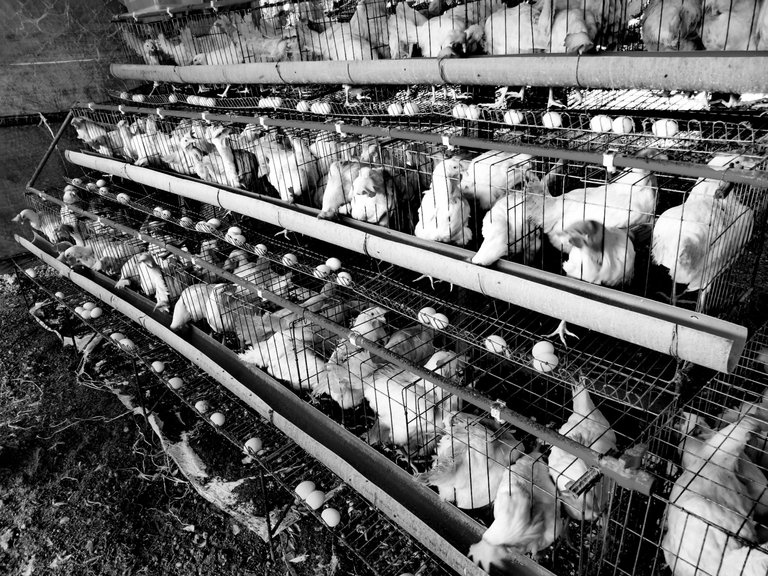 We often think farming is all the glorified scenes we see in movies. We wake up with fresh air, a field of flowers, cattle, and chicken all over the place, and all is a good life. But it wasn't. It was a tough life and not even close to what we imagined. And, it is the reason why youth opt-out to stay away from it. Agriculture is unappealing and relatively a burden. Farmers work for long hours and seldom take some time off. That is why I hate when people mock farmers for their financial capacity, not knowing that they are more hardworking than the majority of us.
Poultry farming is no different. We see raising chickens for eggs is more humane than the ugly specter of death to take out their meat. I guess it is natural for us to take the lesser evil route. My aunt shared that raising chicks to lay eggs is smooth as we think it is. In just a few weeks, chicks can die, and investment can be flush to drain in an instant.
Chicks are fragile that a single drop of colds shakes the balance from healthy to sick. When I helped out harvesting eggs, they pulled out some chicks and hens from the cage. They transferred the chicks to an isolation area. I thought the isolation was a joke when I first heard it from my aunt. It wasn't. Chickens have a fragile immune system that cold seems too contagious when left unchecked. Poultry is more than the meat and the eggs. There are a lot of things behind the scene.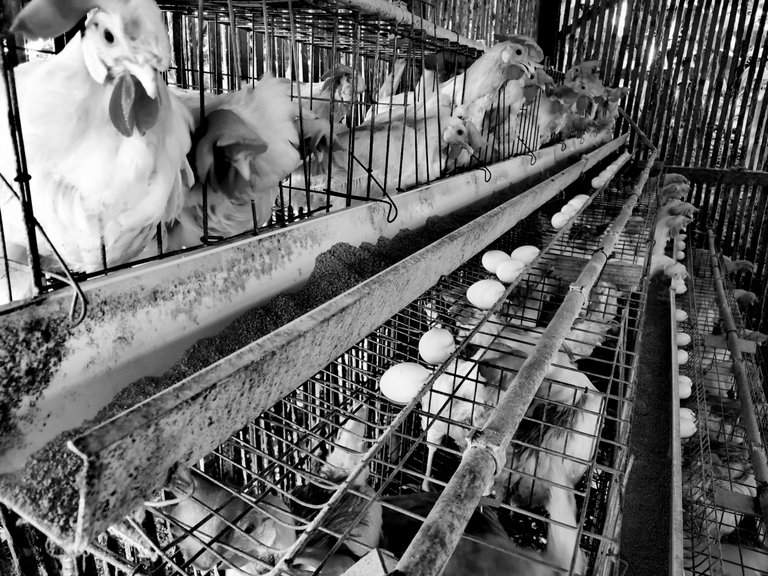 When I was picking up some eggs, my cousin accidentally broke two eggs. I also observed one egg burst out even it had just come out from the hen. Sometimes, we get some soft-shelled eggs, which can't be for sale. Pullet lays small eggs while some hens lay too large. Like farming, we will not always have good weather or a bountiful harvest. We can have more unsoled eggs because it has a defect or is too large. In the end, everything seems to work out well and settles down, like how pullet relaxes with music.
The unplanned trip that I did last weekend was fruitful, especially having to enjoy harvesting the eggs. I never thought poultry would pique my interest. The fun conversation and the lesson shared opened up a new perspective on farming and agriculture. Everything reminds me that everything is fleeting. Every life on the farm is limited and given as a gift. Knowing that is why we love people and why their loss is so painful.
Despite our efforts and safeguards, some eventually are lost. We began to dread shutting down our emotions since the headcount would confirm that we had failed yet again that day. Regardless of how defeated we felt, we coped with it and learned from it. I now know that the anguish of any setback will pass, just as I also know that the comfort and good fortune we are experiencing today will come and go. I don't feel remorse but rather an appreciation for the opportunity to participate in it.
---
Featured Photos: All photos is courtesy of the author. It was photographed from my recent trip out of town.
Readings for the presented facts:
Lori Marino,Thinking chickens: a review of cognition, emotion, and behavior in the domestic chicken, NCBI

M.Buzala and B.Janicki,Review: Effects of different growth rates in broiler breeder and layer hens on some productive traits, Poultry Science