Although mosquitoes can be beneficial to the ecosystem, they can also be detrimental if they are overpopulated or infected. For this reason, mosquito larvae inhabit bodies of water where they feed fish and other aquatic life, including larger larvae of other species like dragonflies. By feeding on the microscopic organic matter in the water, the larvae help recycle that stuff. Some insect-eating animals, such as birds, bats, mature dragonflies, and spiders, eat the adult mosquito. They can help pollinate flowers by drinking nectar and passing it on to other bees.
Other species are harmed by mosquitoes, who act as carriers of diseases like malaria, yellow fever, encephalitis, and dengue. The diseases are spread by mosquitoes, not the mosquitoes themselves. They must feed on a sick person or animal before they may infect someone else or an animal who hasn't yet been sick.
Ecologists are concerned that if infected people or animals enter an area where mosquitoes already reside, they would spread the disease to the remainder of the healthy population, even if there is no chance of catching a disease from mosquitoes in those places.
Normally, mosquito bites are just an annoyance when there is no danger of illness, but when mosquitoes are so numerous, their sheer numbers can have a substantial effect. There are so many mosquitoes competing for a mouthful of mammal blood in some Arctic places where the mosquito season is brief that they cluster in thick swarms, causing caribou herds to evacuate.
Even if mosquitoes are a nuisance and a health hazard, scientists are hesitant to call for the eradication of insects or any other species unless they are certain that doing so will have no unintended consequences. The idea that removing one species could have an impact on other ones was brought up thirty years ago by conservationists, but they were more worried about subtle, more subtle effects. Since even little changes can have enormous long-term implications, scientists are increasingly focused on ecology. Bugs have a long history of both benefiting and damaging human life. Bugs also have surprising interactions with people and the environment. This book, published by an entomology professor, is both hilarious and accurate when it comes to insects' influence over human affairs. It's available on Amazon for a limited time only.
This pest is a major public health issue because mosquitoes can spread diseases to humans that are otherwise not spread by other insects.
Eliminating mosquitoes is tough since we don't know everything there is to know about them. Someday, they may come in handy in ways we haven't thought of yet. Tulane University student John Carlson wrote about Costa Rica: "If all the mosquitoes were destroyed, the environment definitely wouldn't suffer." The chemicals used to kill them may have killed creatures essential to maintaining the rainforest's ecological balance, therefore this is unlikely.
A valuable chemical may yet be discovered in mosquitoes, he added, and mosquitoes may have some future benefit that we aren't even aware of right now. This, he said, cannot be ruled out.
Despite this, many experts believe that even if mosquitoes were to go extinct, the planet would be unaffected. It's possible that the issues we're facing are more the outcome of how we respond to them.
Ecosystem Contribution
Even though mosquitoes don't have a big impact on an ecosystem, the insecticides used to get rid of them could harm the organisms that do. According to a Florida Department of Health white paper, some minuscule species, such as arthropods the size of mosquito larvae, may be more sensitive to pesticides than mosquitoes themselves. Eliminating mosquitoes may lead to the extinction of all organisms that are connected as a result. Because of the scarcity of comparable species, fish and other animals that ate mosquito larvae would be unable to adapt to a new diet. We must explore the relevance of any other organisms impacted by our efforts to eradicate mosquitoes as well to better understand their function in the ecosystem and how important they are.
Scientists are working on a new plan that involves releasing males who carry a lethal gene that makes it impossible for their children to survive. This could be an effective way to eradicate the species without harming other living things.
It was reported in The New York Times on 30/10/11 that a mosquito was made that will die unless it receives the antibiotic tetracycline. The company can develop mosquitoes in a lab using antibiotics and then release them into the wild, where they will survive long enough to mate with regular females, but their offspring will die as a result of the release. Males carrying the lethal gene were successful in reducing mosquito populations, but they weren't as successful at breeding as normal males, so the next generation was heavily biased toward normal and survived. About 19,000 males carrying the lethal gene were released on Grand Cayman Island in 2009.
Unlike other insecticides, this one can only be used to keep mosquitoes under control. However, using it in this way raises ethical concerns.
If we manage to eradicate mosquitoes, we want to make sure they aren't serving some hidden purpose. Scientists are fairly certain that mosquitoes' valuable role in the ecosystem is small enough that other insects may eventually take over.
Mosquitoes, in contrast to other insects, appear to exist solely to vex mankind. From the standpoint of the mosquitoes, on the other hand, their only goal is to continue reproducing and spreading. To the birds, fish, frogs, and other animals that feed on them, they have only one purpose: to provide food.
Do mosquitoes, on the other hand, serve any function in the universe? It's hard to think of an explanation.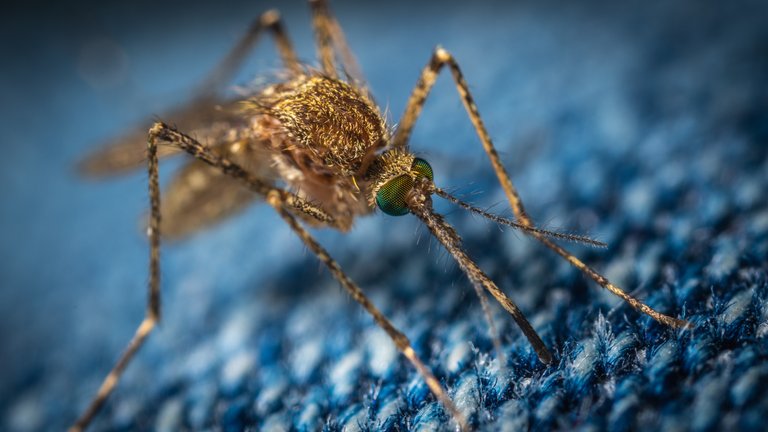 Photo by Егор Камелев on Unsplash
Janet Fang questioned experts in an article published in the July 2010 issue of Nature magazine what the world would be like if mosquitoes did not exist.
For the most part, they were of the opinion that we wouldn't be without the pesky rodents. Malaria, dengue fever, encephalitis, and other diseases could be eliminated if mosquitoes were eradicated as vectors. Disease in humans would decrease.
Mozzies that are just hatching in the Arctic tundra generate dense clouds as they assemble to lay their eggs. It's likely that the nesting birds who rely on them for food would go extinct if they disappeared. While some experts feel that mosquitoes are an important part of the birds' diet, others argue that midges or other insects are a better source of protein for the birds. Experts say that because caribou have to deal with an invasion of mosquitoes, they may vary their migratory routes, eating in different spots, and therefore alter the ecosystem in particular sections of the Arctic.
In other regions of the world, fish, frogs, lizards, spiders, and other creatures that feed on mosquito larvae or adult mosquitoes would go hungry. Many other species, such as the mosquitofish and gambusia, which feed on mosquito larvae, may go extinct if mosquitoes go extinct. If mosquitoes were absent, most animals wouldn't be hungry since they get plenty of something else or can switch up their food if necessary.
There are some flowers in the Arctic that may be pollinated by mosquitoes that swarm there to annoy caribou and provide food for birds.
During their incubation period, mosquito larvae eat a large amount of organic matter in wetlands, which helps the ecosystem recycle nutrients. Other larval and aquatic animals, on the other hand, do the same thing and could eventually take over.
The only thing that adult male mosquitoes eat is nectar, therefore if insects stop visiting, especially in the summer, some plants—particularly northern orchids—might suffer from a lack of pollinators due to a lack of nectar. No matter what happens, plants aren't absolutely necessary for an ecosystem to function properly.
Reduced mortality from mosquito-borne diseases would have the greatest impact, resulting in a rise in the world's population, particularly in countries that are already struggling to feed their citizens. Healthier and more productive humans are the final result, as they will not have to devote so much energy to caring for the sick. As Janet Fang concludes her Nature article, "the idealistic notion of every organism having an essential position in nature" may not be enough to persuade the mosquito of its worth. "A world free of mosquitoes is a remote possibility because of the constraints of mosquito-killing technology, rather than the limitations of human intention."
Mosquitoes are the primary vectors of malaria transmission.
The transmission of malaria and other diseases by mosquitoes is by far their most visible function in Africa.
First, one must believe that the insects could be eradicated without harming other organisms. This is why we haven't been able to do away with mosquitoes, no matter how hard we try. It is not just mosquitoes that insecticides are effective against; it is also other animals. There are even specific natural larvicides. Even the most concentrated natural larvicides, such as Bti, can be effective against black flies and gnats.
In order to completely eliminate mosquitoes without injuring other species that are more beneficial, even if they appear to serve no purpose other than to irritate us and make us unpleasant, we must eliminate them now to avoid harming other species that are more beneficial in the future.