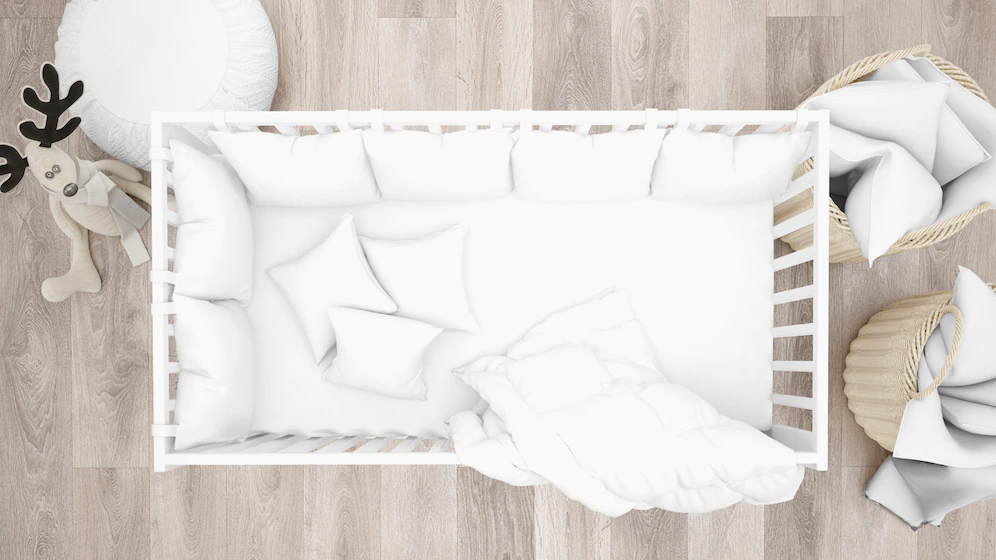 Source
When you are making preparations for the birth of your child, purchasing a crib is most likely one of the earliest items on your shopping list. It doesn't matter if you buy a used crib, look for a new one at a secondhand store, or ask a friend or relative to lend you a crib; the most important thing is that the sleeping area for your baby is secure and comfortable so that you and your baby can have a good night's rest.
These days, makers of cribs are required to follow stringent safety regulations, which means that if you buy a new one, you may have a reasonable level of confidence that it has been subjected to rigorous testing. However, a lot of families choose to utilize antique cribs, cribs that were passed down from other children, or cribs that were purchased secondhand. These kinds of cribs need to be inspected before they can be used.
A drop-side crib is one particular style of crib that you should steer clear of at all costs. Despite the fact that they are not produced or sold legally anymore, it is still possible for you to have access to one. This could be the case if it was handed down to you from an older sibling, if you purchased it at a yard sale, or if you used it while you were staying at the house of a friend or family member.
It is important to exercise caution before placing your adorable little one to sleep in a drop-side crib since there is a possibility that the infant might get an injury or perhaps pass away as a result of falling out of bed. Continue reading this article to discover all you need to know about drop-side cribs, including how to determine whether you already have one and how to use one properly.
What are some crucial features to remember while shopping for cribs with drop sides?
A drop-side crib is a type of crib that allows at least one of the sides to move up and down (thus the "drop" in the crib's name), allowing a parent to access their infant more easily without having to reach as far over the edge of the crib. Unfortunately, the thing that made drop-side cribs so useful for parents also made them dangerous for babies to use.
In a few of the reported cases, the falling functionality of the crib resulted in the creation of a tiny gap between the mattress and the side of the crib. Tragically, there were times when a baby could get into this opening without anyone noticing, get stuck, and die because it was either strangled or smothered.All of the malfunctions in drop-side cribs that were responsible for the 32 newborn fatalities that were documented over a period of nine years, as well as the numerous other occurrences that came dangerously close to becoming fatal, involved young children.
The United States Consumer Product Safety Commission (CPSC) responded to these disturbing trends by prohibiting the manufacture and sale of drop-side cribs in 2011, and by enforcing stricter safety standards and more rigorous testing requirements throughout the entire crib-manufacturing business.
So, some safety measures have been put in place to make sure the babies are safe and healthy.
Many different things can bring about a separation of this kind, which results in the creation of space. Having said that, it is often done with more seasoned cribs that have seen a great deal of use over the years and have developed some signs of wear and tear as a result.
It has also been proven that worn out or damaged drop-side hardware can enable one side of the crib to become disconnected from its corners, thus creating a space in which a baby could become trapped.
When a crib has been put together wrong in the past, or if it has been taken apart and put back together too many times, the chance of something like this happening is higher.
Other warning signs include hardware that is either loose or missing entirely. Missing components are especially concerning.
With time, wood can shrink and crack, hardware can become brittle or change shape, and glue can lose its ability to stick to surfaces.
Check your crib, especially if it has fixed sides, and check it often to make sure everything is in place, stable, and working as it should.
It is against the law to use or sell drop-side cribs in this day and age, regardless of whether they are brand new or previously owned. Even if they have been fitted with hardware that is designed to prevent them from sliding, they are not approved for use in commercial or community contexts. This is the case even if the hardware in question is designed to halt the sliding feature.
At the end of the year 2012, it became mandatory for daycare centers, motels, and any other establishments that operate with shared cribs to switch to models that were in compliance with these rules.
What criteria should you use to determine the safety of a crib?
You may be certain that your crib satisfies or exceeds the Consumer Product Safety Commission's (CPSC) toughest safety criteria if you bought it after June 28, 2011, when the CPSC's new guidelines went into effect.
In contrast, if you have a crib that was either handed down to you or was purchased secondhand, you may want to reconsider its suitability. It is possible, though technically against the law, to resell a drop-side crib after it has been used. This does in fact occur. It's possible that you already have one in your possession and are completely unaware of it.
No matter if you are looking at a standard or drop-side used crib, it is in your best interest to do at least a quick check of the safety features.
You may assess the reliability of a pre-owned or brand-new crib in a number of ways:
The distance between the crib's bars
In order to prevent newborns from becoming trapped and suffocated, the space between a crib's bars should not be more than 2 3/8 inches.
Figure out the dimensions of your mattress.
It's important to use a mattress of the proper size to avoid any uncomfortable gaps or spaces. All new cribs should have a caution notice that specifies what size mattress should be used in them. A fast "two-finger test" can be performed in its absence. Two fingers should fit between the mattress and the crib's edges with difficulty.Make sure this spot is as cozy as it can be for maximum comfort.
Baby room decor
The Consumer Product Safety Commission (CPSC) recommends a crib's lowest rail height setting of 26 inches from the top of the railing to the mattress.
The potential for danger should be evaluated.
Ensure that there are no sharp edges, protruding nails, or other hardware lying around. Furthermore, avoid any ornamental cutouts that might potentially trap a child's fingers or toes. Quickly check the area to ensure that nothing dangerous is out in the open and within reach.
Fell cribs
Any crib with drop sides is unsafe. Still, if you're in a bind, double-check the drop rail latches to make sure they're closed and locked. If the crib has been fitted with equipment to keep it from moving, make sure it is in the right place and works well.
infant repositioning. Always put your baby to bed on his or her back, without any blankets or objects that may move about. Avoid the use of sleep positioners and crib bumpers.
The setup of the room
The infant will be more comfortable if the crib is not next to a window, where she might be exposed to drafts or bright sunshine. You should also be careful if the blinds or curtain strings are close enough to your infant that they may strangle him or her. Think about potential risks in areas outside those already mentioned. When positioned too close to a radiator or other heat source, a crib can quickly reach dangerous temperatures.
If you have a crib, keep these in mind.
Starting with a clean, well-maintained crib is the first step toward a peaceful night's sleep for your infant.
Even while it would be more convenient to use an old crib with a drop-side, the mechanics of such a crib present a serious risk to the safety of your baby.
It's advisable to get rid of it or destroy it if at all possible. If you can't accomplish this, at least make it a habit to inspect the nails, screws, and pegs on a regular basis for signs of loosening or separation.
Make sure your crib, new or old, is in good shape by doing your research. As a parent, you probably have a lot on your mind without having to worry about whether or not your baby's crib is safe and secure. Do a short check today so you and the baby will sleep soundly tonight.
That brings us to the conclusion. I want to express my gratitude to you for taking the time to read this post, and I pray that God will richly reward you.
---

References
U.S. Consumer Product Safety Commission. "CPSC Issues Warning on Drop-Side Cribs; 32 Fatalities in Drop-Side Cribs in Last 9 Years | CPSC.Gov," May 7, 2010. https://www.cpsc.gov/Newsroom/News-Releases/2010/CPSC-Issues-Warning-on-Drop-Side-Cribs32-Fatalities-in-Drop-Side-Cribs-in-Last-9-Years#:~:text=Drop%2DSide%20Hazards,-CPSC%20technical%20staff&text=When%20drop%2Dside%20hardware%20breaks,the%20drop%20side%20and%20suffocate.
Lauren Barth. "Drop-Side Cribs: Everything You Should Know to Keep Your Baby Safe." Healthline, October 2020. https://www.healthline.com/health/baby/drop-side-crib#the-problem-with-drop-side-cribs.
corley, Heather . "Why Are Drop-Side Cribs Banned?" Verywell Family, December 29, 2021. https://www.verywellfamily.com/drop-side-crib-safety-issues-294016.
Baby gooroo. "Dangers of Drop-Side Cribs | Baby Gooroo." dangers of drop-side cribs | baby gooroo, December 26, 2020. https://babygooroo.com/articles/dangers-of-drop-side-cribs.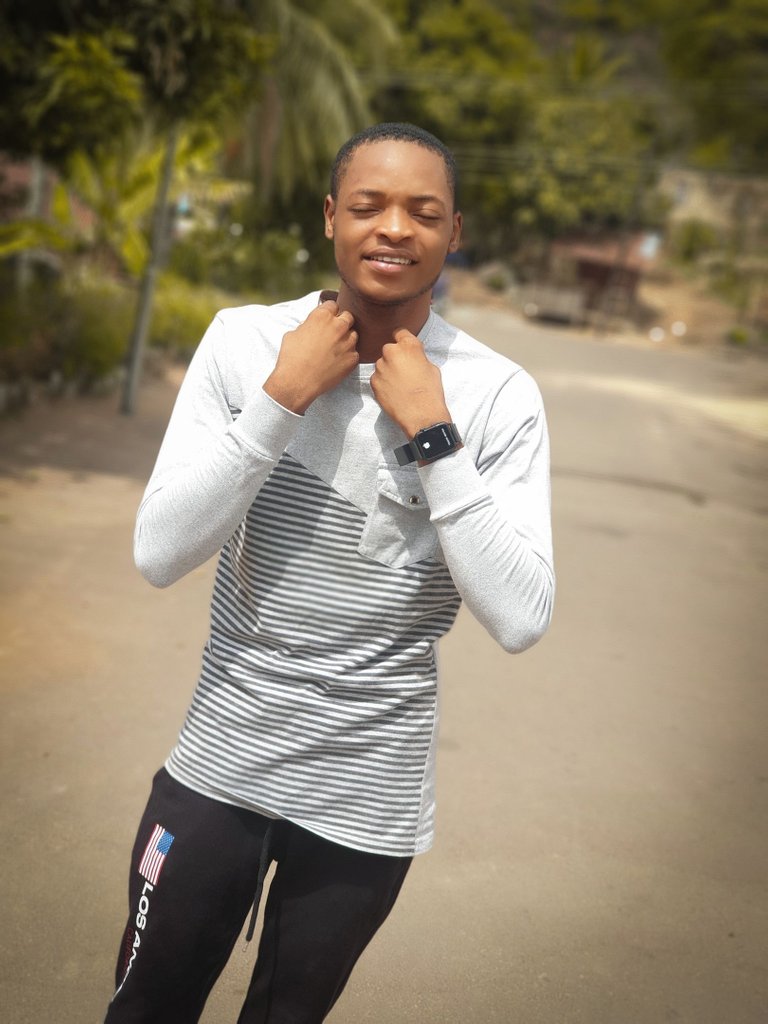 Who Am I?
I am a complete beginner who resides in Africa's Western Hemisphere. My name is James, but you may reach out to me through the Facebook page [Christ Messenger] (https://www.facebook.com/christ.messenger.904) In the year 2018, I completed my high school diploma. Physics, chemistry, and biology are the topics that I find the most enjoyable. My current studies are taking place at the university level, intending to become a recognized professional in one of the topics I am interested in. My professional experience as a computer hardware technician is in the middle of the spectrum. My interest in learning more about computer technology and its upkeep grew when I received my SSCE qualification in 2018. I am fascinated by all things technological, and I take pleasure in contributing to the fascinating technological advancements that are taking place throughout the world today. In my spare time, I'd like to learn more about programming and aid others in resolving any technical issues they may be experiencing. 💞 ***🌹❤️ Thank you so much to everyone who has supported me thus far. ****💞 Currently, I am unable to express my appreciation for all of your assistance in appropriate words. You never cease to astonish me with your generosity. For me, this has turned into a haven of enjoyment. Thanks to colleagues like you, this has all been possible. You've been a great support to me. Everything you have done for me and my family has been greatly appreciated, and I will always be grateful to you.💕.