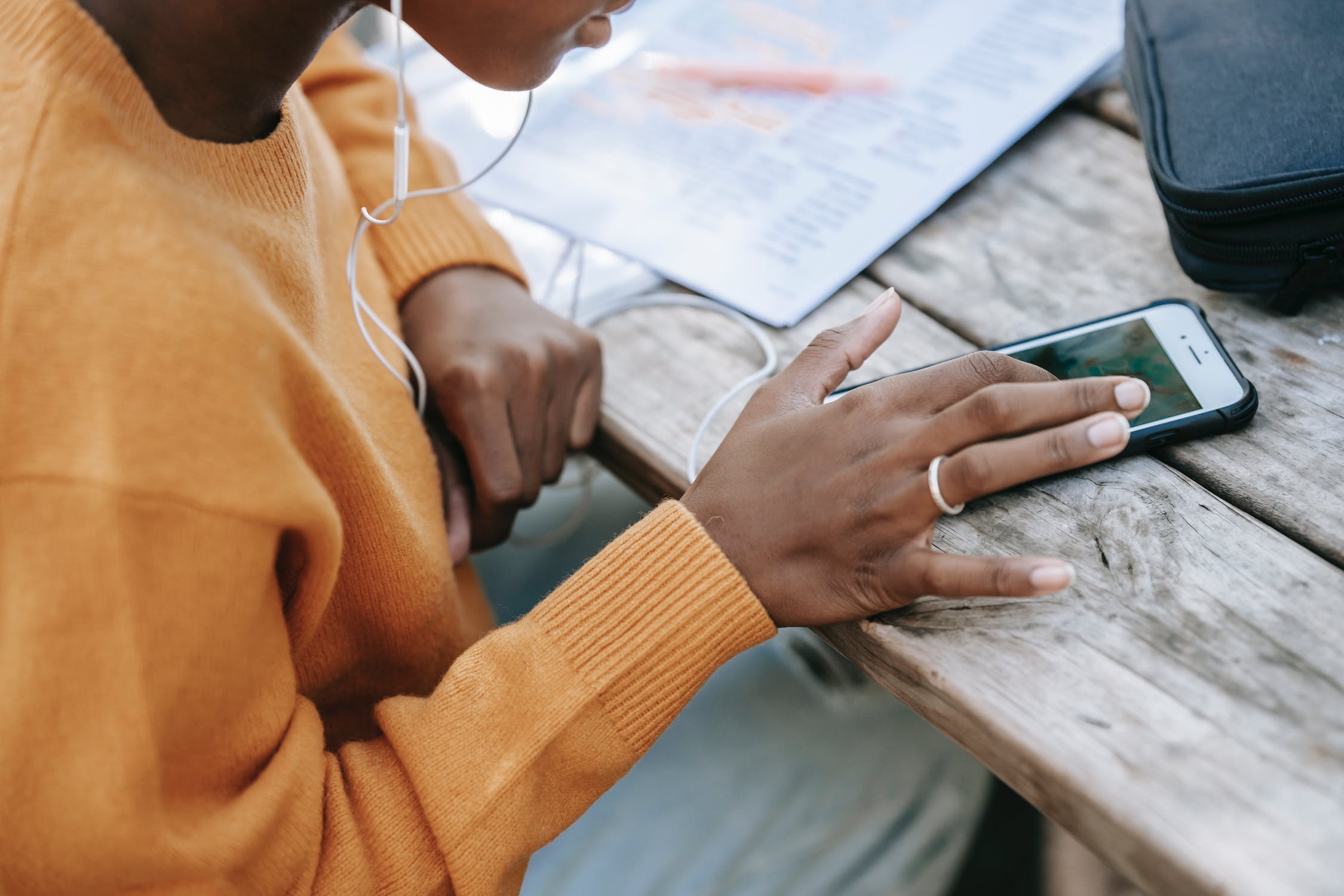 https://www.pexels.com/photo/black-woman-touching-screen-of-smartphone-at-table-5965893/
My personality makes me the kind of person who enjoys exploring every facet of the various technologies that are available to me at this time. Take, for instance, our mobile phones and laptops; these two pieces of technology have become so indispensable that we simply cannot survive without them. They have so thoroughly integrated themselves into our lives that the vast majority of our actions cannot take place without them. On the other hand, we can't help but observe how distracting they might be for the vast majority of kids out there. Because of the numerous distractions that their electronic gadgets present, several students in today's classrooms have reported having a very difficult time concentrating on their studies. It can be challenging for some students to pull themselves away from things such as social media, gaming, and surfing the internet, which can get in the way of their ability to concentrate on their schoolwork. Therefore, given the circumstances, I have decided to compile a list of potential solutions that can assist students in limiting their exposure to the Internet and, more specifically, to harmful websites.
It has been demonstrated that restricting or limiting a student's access to the internet will help them become more disciplined. This is the case on multiple occasions. A significant number of students actively make an effort to limit their time spent engaging in distracting activities on the internet, particularly social media. This article provides a list of the most effective tools that may be used to restrict access to specific websites on your computer or mobile device.
1. Gamban (Freemium GamStop Alternative)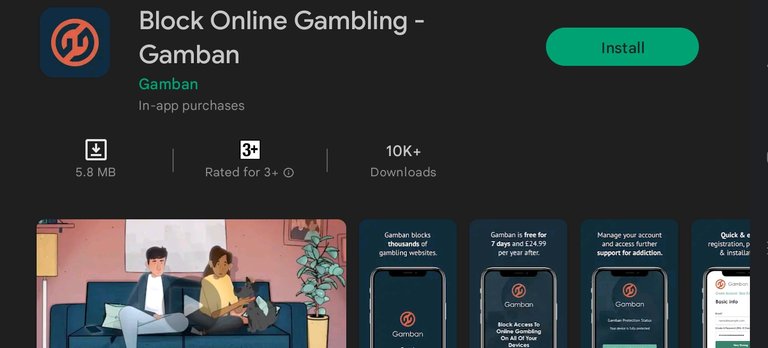 Gamban is a mobile application that was created in 2015 by the nonprofit organization GambleAware in the United Kingdom. Due to the recent introduction of this website blocking software, it is now easy to circumvent the online platforms provided by CasinoGap. Students can improve their academic performance and attention thanks to the use of gamban, which helps them organize their thoughts. Students have access to a vast selection of online games, which increases the likelihood that they may play those games instead of focusing on their homework.
To prevent kids from spending too much time on a certain website, the school requires them to install a filtering software called Gamban. Among the many reasons why Gamban is so popular with students is the fact that it can be used on both PCs and smartphones. Once this low-cost software for blocking internet gambling has been installed, it cannot be uninstalled until the time has expired.
This program is available to students all over the world, and it can restrict access to more than 55,000 gambling websites and apps. This casino block supplier from the United Kingdom is well known around the world, and it has been demonstrated that they can provide licensed and unlicensed gambling websites with blocking solutions that are up to 99 per cent effective.
2. Net Nanny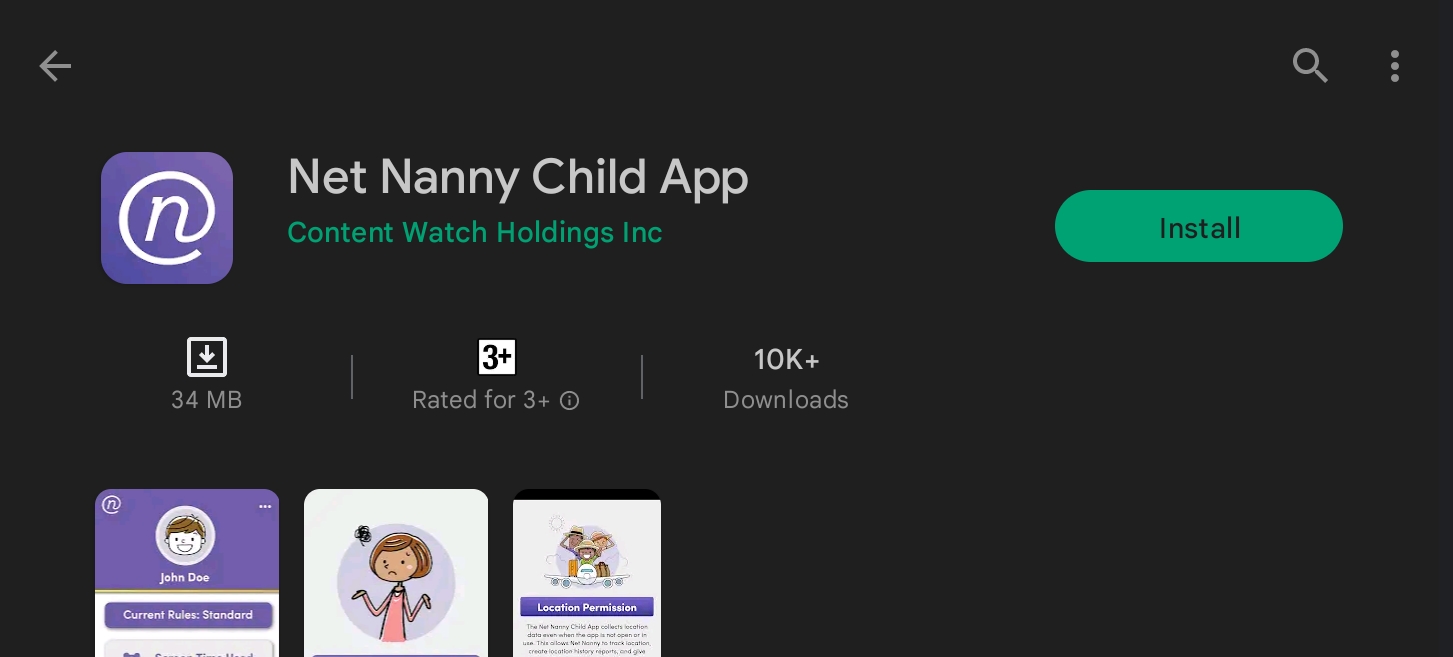 Gordon Ross established the service that is now known as "Net Nanny" in 1993 to ensure the safety of children when using the internet. After watching a video of an undercover operation with a paedophile who requested a child online, the developer of this software got the idea to create it as a result of seeing the footage. The company went through a period of expansion in 1998 when it introduced a cutting-edge biometric security access system. The purpose of this innovation was to provide an increased level of safety for the family. The goal of the parental control software known as Net Nanny is to keep children safe from potential dangers on the internet, specifically by preventing them from viewing unsuitable stuff.
Net Nanny requires parents to download the software on their children's mobile phones, and once the app is installed, they may manage their children's settings and gadgets. Many functionalities may be found in the software, including a website blocker, a filter to prevent access to the internet, and more, Installing the app and following the simple on-screen instructions are all parents need to do to get the best possible protection for their children from online predators.
3. ColdTurkey
Cold turkey is a slang word for quitting something too quickly. Learners who find themselves spending a lot of time on the internet might consider using this one of the most popular apps to block distracting websites, such as social networks and gaming websites. Choosing ColdTurkey has two major advantages: private data storage and an indefinite block length that will help you prevent any problems that may arise from visiting distracting sites.
Because of its effectiveness as a website diverter, this formidable website blocker has a lot of potentials. The first step is to download the app, and after that, users will be blocked from the websites they specify for the period they specify, much like GamStop does for Gamers. Now that they've given up social media and gaming websites, they can devote more time to their studies. Anti-distraction software includes the ability to lock calendars and timers, so users can avoid being distracted by the internet while they are working on critical tasks. If they want to ban a certain web page or a whole website, they can do so by simply entering the URL.
4. StayFocused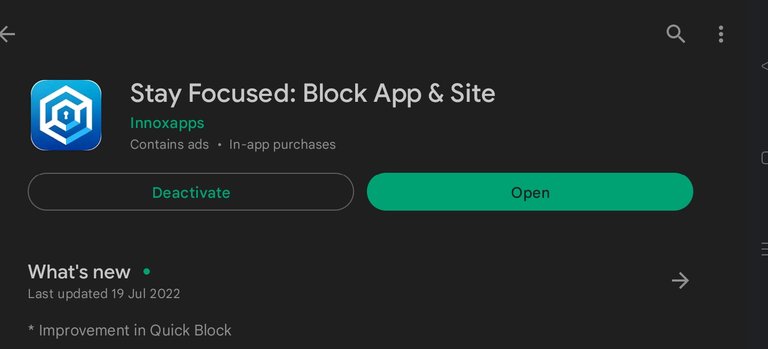 Students who don't want to waste time on pointless web searches are flocking to this free app's website blocker to stop the temptation. The first step in utilizing StayFocusd is to download and install the software, which takes only a few seconds. Installing this program allows users to block any useless websites or social networks of their choice right away. Even, though I have used this particular app before.
Slack, Steam, and email are just a few of the time-sucking programs that the software blocks. Numerous features make this website blocker for studying an excellent blocking tool, making it easy for users to be restricted from the websites of their choice. The option to restrict specific websites or content can also be provided to the students. More than 461,000 people currently use this Google Chrome plugin for productivity purposes. Installing the most robust free tool, StayFocusd ensures that kids will entirely focus on studying, working, and revising.
5. Freedom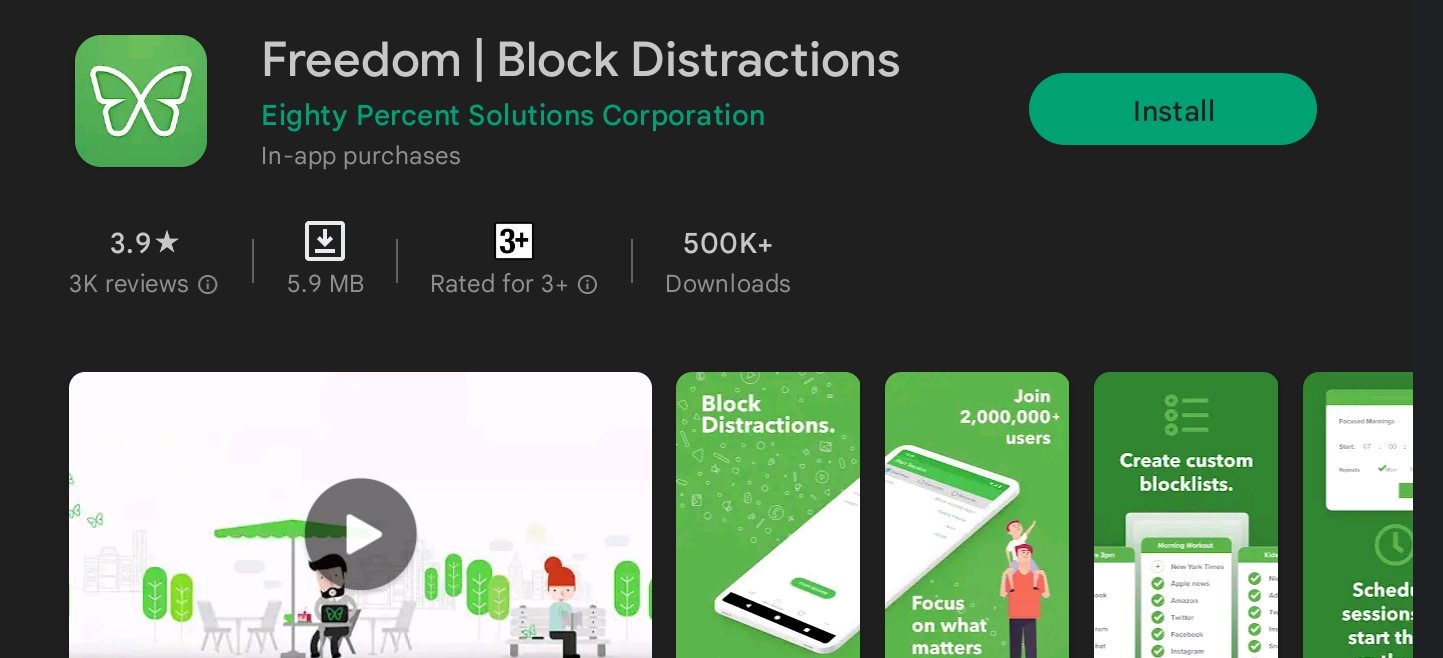 Apps like Freedom, which has been used by over 2 million individuals, are known for preventing students from accessing websites like Facebook and YouTube. To assist students and professionals focus on their studies and jobs, Freedom is regarded as one of the greatest programs available for Windows, Chrome, Mac, Android, and iOS.
Users have to install the app to make use of it. Even if this effective website blocker needs consumers to pay money, they are still able to use the application for a free trial period of one week. After the trial period is over, users typically qualify for a discount on their membership that ranges from thirty to fifty per cent, which brings the price of this program down to a reasonable level. Freedom begins operating as soon as the installation is complete and similar to other blocks, users can select the amount of time they wish to spend self-excluded from the service. In addition to that, there is a function that gives users the ability to pause their surfing, set limits on it and get information on how they use it. They can deactivate the app whenever the block time reaches its conclusion or after they are through studying.
That brings us to the conclusion. I want to express my gratitude to you for taking the time to read this post, and I pray that God will richly reward you.
Ps: All screenshots were from Google play store except those with link.

References
Mix, Pulse. "Top Apps Instead GamStop to Focus on Studying | Pulse Nigeria." Pulse Nigeria, www.pulse.ng, 22 July 2022, https://www.pulse.ng/sports/football/top-apps-instead-gamstop-to-focus-on-studying/7rwb21e.
Norman, Isaac. "5 of the Best Mobile Apps to Help You Focus and Study - Make Tech Easier." Make Tech Easier, www.google.com, 17 June 2021, https://www.google.com/amp/s/www.maketecheasier.com/best-mobile-apps-focus-study/%3famp.
"Best Productivity Apps: Every Student Should Use These 5 Apps to Focus." Study International, www.studyinternational.com, 27 Mar. 2020, https://www.studyinternational.com/news/5-apps-focus-study-home/.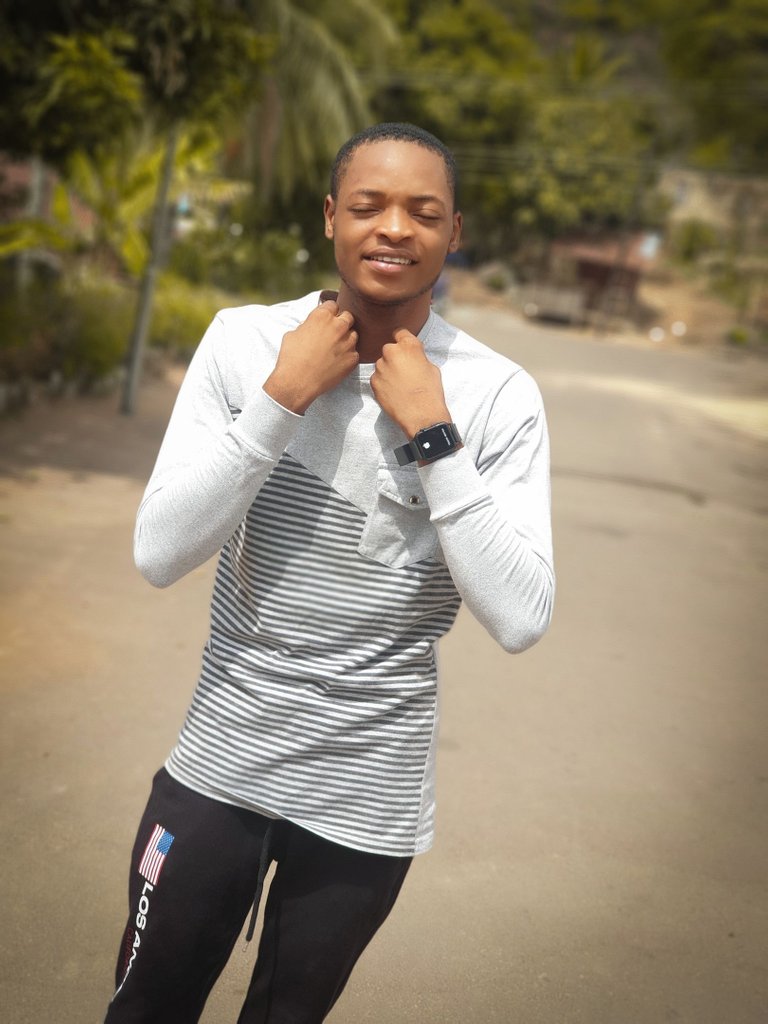 Who Am I?
I am a complete beginner who resides in Africa's Western Hemisphere. My name is James, but you may reach out to me through the Facebook page [Christ Messenger] (https://www.facebook.com/christ.messenger.904) In the year 2018, I completed my high school diploma. Physics, chemistry, and biology are the topics that I find the most enjoyable. My current studies are taking place at the university level, intending to become a recognized professional in one of the topics I am interested in. My professional experience as a computer hardware technician is in the middle of the spectrum. My interest in learning more about computer technology and its upkeep grew when I received my SSCE qualification in 2018. I am fascinated by all things technological, and I take pleasure in contributing to the fascinating technological advancements that are taking place throughout the world today. In my spare time, I'd like to learn more about programming and aid others in resolving any technical issues they may be experiencing. 💞 *********🌹❤️ Thank you so much to everyone who has supported me thus far. ********💞 Currently, I am unable to express my appreciation for all of your assistance in appropriate words. You never cease to astonish me with your generosity. For me, this has turned into a haven of enjoyment. Thanks to colleagues like you, this has all been possible. You've been a great support to me. Everything you have done for me and my family has been greatly appreciated, and I will always be grateful to you.💕.