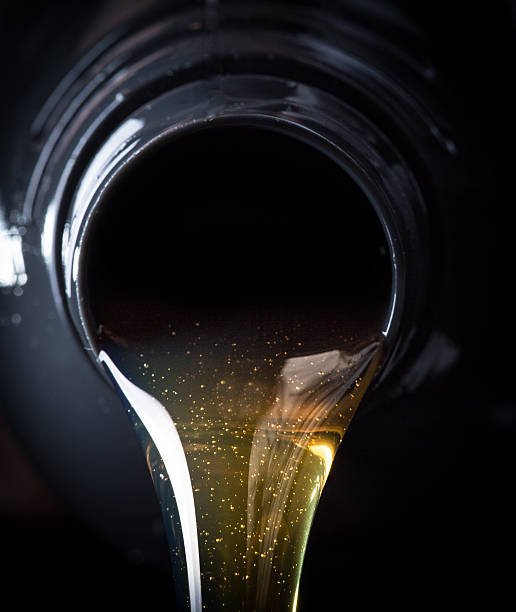 Source
Some 500 million years ago marine life flourished in coastal Waters. The animals died and were split over by continental rivers. In time, earth piled up, and the dead marine life got buried to greater depths. The absence of air and aerobic microbial action initiated the conversion of marine life to crude oil.
The action was completed by the geochemical agents that are heat and time. Scientists estimate that temperatures at burial sites 2 km below the ground could be around 100°C.
Clay is converted into shale and sand transformed into sandstone through the active action of geochemical mechanisms. We can identify porous and spongy, as sandstone. It allowed the oil to move upwards through it until it encountered some impervious rock which halts the movement. In this region, together with the associated gas, the oil got tangled. Tectonic foldings evolve simultaneously and the oil accumulated in the basis is formed. With the help of seismic, geologists can now locate without difficulties, the humps in the rock beds. These Are the points where oil wells are most profitably located.
It is a fact that crude oil gotten from different sources may differ depending on the composition, it yet consists mainly of the complex mixture of hydrocarbons.
From what we already know, crude petroleum is naturally a thick or viscous, black, yellow, or brown liquid that shows a green fluorescence.
Again, study shows that petroleum oils are contaminated with impurities of oxygen, nitrogen, and sulfur. We can as well, refer to these impurities as contaminants. Quite frankly, the most problematic contaminants are organic sulfur compounds.
In my country Nigeria, some petroleum is known to be relatively sulfur-free, and this significant part of it makes it very marketable. Countries like Saudi Arabia and Venezuela have oil with high sulfur quantities.
EXPLORATION OF OIL
Geologists who Are experts in this field will decide on where to expect oil. Geologists make use of seismometers to detect the underlying layers of the earth's crust and from the information given, they will conclude where the oil 'caps' are tracked down, for drilling. If the drilling prevails to succeed, they will manage to hit the 'caps' direct. Because patrolling is a mixture of several hydrocarbons it is always associated with gas.
When there is a successful boring through the impervious rock cap, the gas pressure could be sufficient to push the oil to the surface. The first gas which we knew as the natural gas will appear on the surface of the crude oil. This natural gas is chemically known as methane CH4. As the principal constituents of natural gas, methane is of great value to the oil industry as a derivation of energy.
PETROLEUM AS ANOTHER MAJOR SOURCE OF ENERGY
Petroleum like Fuel oils and gasoline are produced by many petroleum refineries in different countries, in a larger quantity. These oils are mostly employed as energy for automobiles and heavy machinery.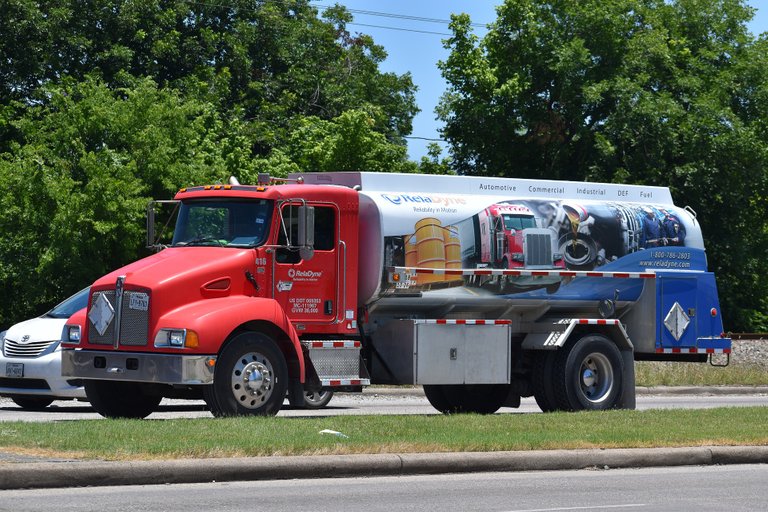 Source
Truck is an example of automobile that makes use of petroleum oil
Although, policy pointed out that this type of energy, is not environmentally friendly.
For example, Dimitri Mendeleev, a Russian chemist, was reported to have stated that burning petroleum for energy could be likened to "burning banknotes" in a stove to keep warm.
Furthermore, Arrhenius, the Swedish scientist, has declared about the impending energy crisis if fossil fuel, which took millions of years to build up, is recklessly being utilized.
Only about 6% of the world's annual production of crude oil is applied towards the manufacture of chemicals. The rest, about 94% is consumed as fuel.
This is unreasonable because oil is more profitable for the chemical contents than for its energy contents. When refined for its chemicals, crude oil acquires an added value.
When converted into agricultural chemicals or photosensitive materials such as x-ray films, crude oil is worth 100 times more than when burnt for energy. More than 90% of industrial organic chemicals come from petroleum and natural gas.
Scientists are researching alternative sources of energy and have undoubtedly achieved one by producing petroleum from coal.
A chemist from German known as Friedrich Bergius was the first person to hydrogenate coal successfully to produce petroleum.
Any country which can successfully and economically produce synthetic petroleum in a sufficient quantity may no longer depend on importing petroleum.
References
• SENIOR SCHOOL CHEMISTRY/ISBN 978-026-002-1
• Source.
•Source.
Source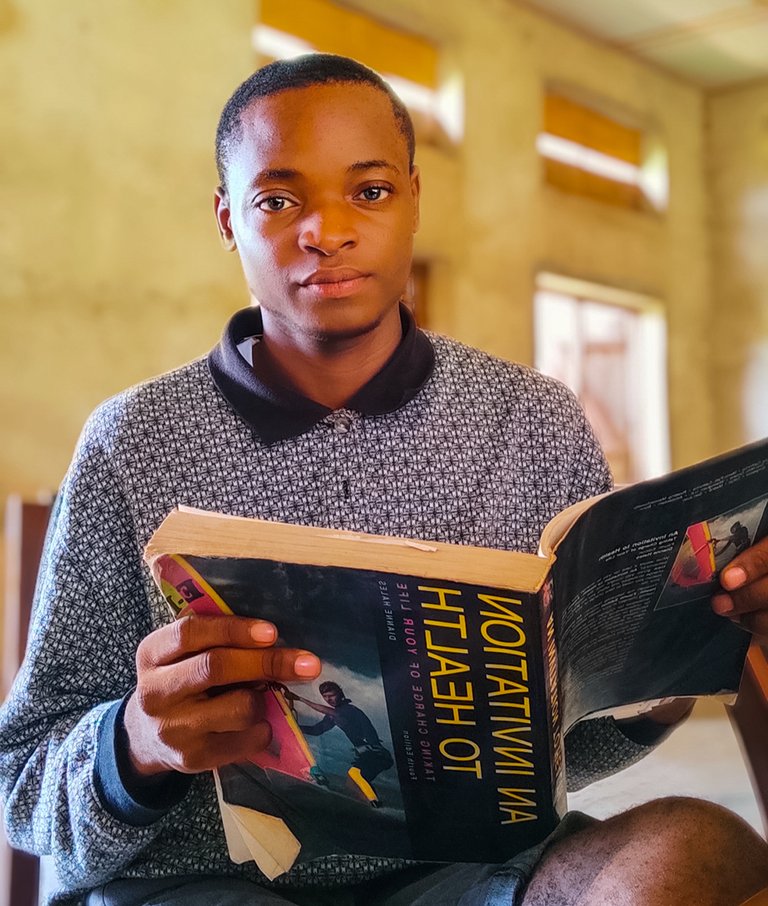 Who Am I?
I am just a beginner who lives in the Western Hemisphere of Africa with his parents. My name is James but you can notify me with @churchangel, here.😂 Being the first child, My parents, Mr. and Mrs. Onu who are just wonderful And hardworking couples. My father is an electrical engineer while my mother is a trader. They always work collaboratively just to make sure that their children don't lack the necessities. I graduated from high school in the year 2018. And My favorite subjects are physics chemistry and biology. I am going to enter the university because my goal is to study these subjects in the future and to become a respected professional in one of the fields. Between, I am an accomplished computer hardware technician. After I obtained my SSCE certificate, I took interest in learning more about computer hardware and its maintenance. I am obsessed with all tech-related and I enjoy using my skill to contribute to the exciting technological advances. I'd spend my free time learning about programming and also assisting people on how to fix any problem related to Tech! 💞*********🌹❤️Special thanks to my supporters❤️🌹********💞 At this very moment, I am unable to find a suitable words to express my gratitude over all your supports. You guys generosity never ceases to amaze me. This space has become a place of fun for me. All because of colleagues like you. Thanks for being there for me. I will always appreciate all your kindness and supports towards me and my family💕.