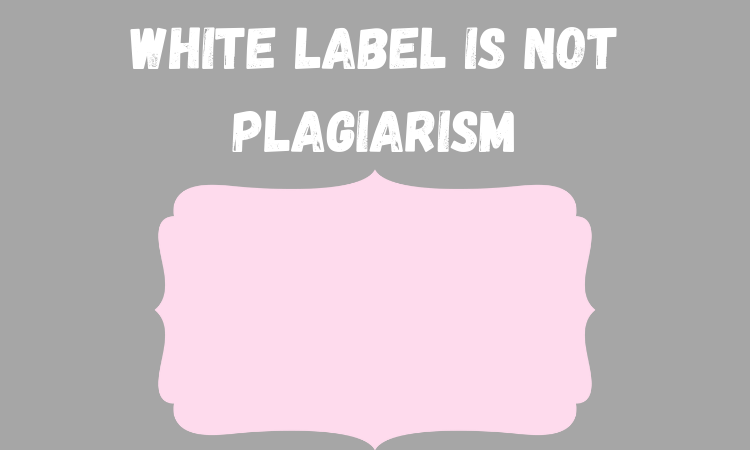 I wanted to get this off my chest, but before I do, let it be known I am declining all rewards on this post, not that I get much anyway, and most likely any would be auto downvoted.
I write my own content on occasion but use white label content for a great deal of my business-related content. I have been doing this since I joined Hive/Steem in December of 2017.
"Many IT and modern marketing companies outsource or use white-label companies and services to provide specialist services without having to invest in developing their own product."
Source: Wikipedia - Common Use of White Label Products
White-label content provides the opportunity for a single-owner small business like me to provide content while focusing my time on other areas of my business, such as serving clients.
Most of these posts are informative, usable, and valuable to others. I think the testament to this can be seen from the engagement on my posts. I can spend all the time in the world talking about IT-related topics, but there are not enough hours in the day to create and put out content regularly on my own.
I try to make some changes or spin them somewhat to change the verbiage, add my own take into the post, and add links, sources, and information. You can see this throughout many of my previous posts.
In the case of the posts in question, I have found they were white label content that I purchased from a content marketing site. The following is from the site from which I purchased them:
"What is the license to the content?
The short version is: The content is for your own use. To use your own business to market your services to your own clients.
You CAN:
Publish the content on your own blog, email list, physical mailing list and social media pages
Use the content to create opt-in giveaways for building your email list
Put your own name and logo on the content (but its recommended making some changes to the content first)
Since this standard business practice is not going to be accepted here on Hive, I have decided to move on. I just hate that my followers, especially those who regularly engage with me, will now no longer see it here. However, most of you know where to find me outside of Hive and can continue to follow my content in that way.
Thank you for my time here on Hive and Steem. I have interacted with many great people and learned from many of you.