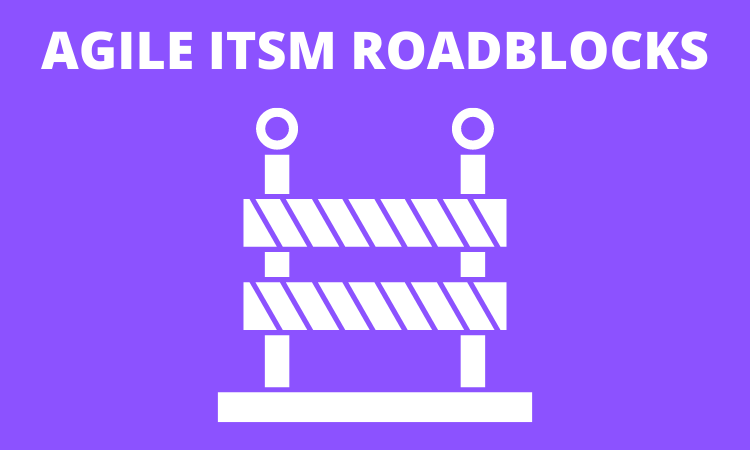 This is the fifth post in the series on Agile ITSM. You can find the first four posts at the links below:
Like with any change, there are a few hurdles to be aware of. If you fall into one of these traps, it may not be the end of agile for your team, but it may entail more work while you dig your way out.
It should be noted that there are further roadblocks that we did not include in this list. Moving too quickly, for example, with agile. However, the four listed below are considered the most prevalent.
Failure to Create a Cultural Change
According to Gartner, "67 percent of firms fail to realize the promised benefit from Agile methodology due to difficulty in implementing an Agile-friendly culture."
Transparency is essential in agile, but this level of transparency necessitates a significant transformation in service desk personnel's thinking and management. IT management must understand what adds value and profitability to the business from a functional to an outcome-driven organization.
Defining operational value streams will reveal the requirements that must be met to achieve that value. That is the beginning point for developing an IT vision and strategy and key performance indicators (KPIs) to keep IT on track.
Initiatives like performance reviews, in which both IT and business executives are involved, are incredibly beneficial. However, each organization defines value differently. For example, the service desk typically sees it in business loss mitigation (productivity), employee satisfaction/engagement, onboarding, and the impact on continuous service improvement.
Relying Solely on Top-Down Thinking
When implementing a new change, such as agile, there is frequently a push from above, which means that CIOs and senior employees are the ones that make and enforce the change on a broad scale. The difficulty is that if you just utilize top-down thinking, you run the danger of employees refusing to accept the new measure. Again, it is perceived as out of touch with day-to-day work.
On the other hand, a bottom-up methodology may feel more like a grassroots effort struggling to get traction, which is why so many businesses adopt the top-down approach.
To develop a more coherent means of change, a combination of top-down and bottom-up must meet in the middle.
Mistake of Only Involving IT in Agile Transition
The IT isn't the only place where agile thinking may help. Other business areas, such as customer service, HR, marketing, and so on, can also benefit from the agile model.
Agile can be used in IT service management as well as corporate service management. Don't confine agile thinking to IT simply because that's where it began.
Loss of Processes that ARE Currently Working
That's right, you read that accurately.
There is such a thing as "being overly agile."
Hear me out: if you already have procedures functioning well, especially if they are established ITIL processes, you don't need to toss out the baby with the bathwater in the name of turning agile.
For example, suppose your team has an incident management strategy in place that works well and gets clients back up and running quickly. In that case, you may not need to become agile in that sense. Perhaps the agile technique will be more beneficial to the change management or problem management processes. You don't have to chuck out all of your existing processes simply because you're going agile.
Conclusion
That's it for now. My next post will be on Agile ITSM In Action. Let me know what you think?
Feel free to share some thoughts on the topic and what you might expect to see as we move forward in future posts in the comments section. I love to hear from and engage with you.

Joe "Rhino" Brochin is launching ITSM RHINO in the coming months, it is the pull-no-punches, casual-but-effective resource for renegade IT Pros who want to manage risk and add value through ITSM processes & IT Policy.
GET IN EARLY!
Note: All graphics within this post, including their images and elements, were sourced and generated from Canva.com, except when otherwise identified on the graphic.