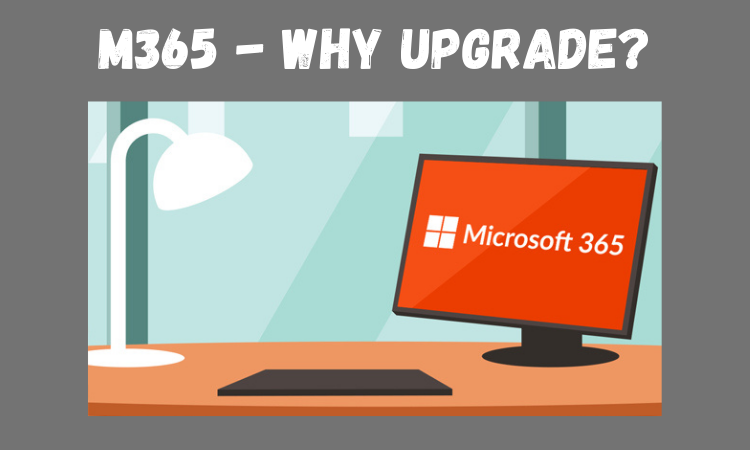 With Microsoft 365, it appears that common sense has finally won, providing businesses with the improvements they desire. Of course, it's still Microsoft, and your employees will know precisely how to use it, but they'll be able to accomplish so much more.
The whole Mac vs. Windows saga is ended
Microsoft 365 comes with a slew of advantages. Still, probably the most reassuring is the built-in file compatibility across all devices. As a result, there will be no more converting (or damaging) files back and forth, and productivity bottlenecks will be largely gone.
It is constantly ready to use
Microsoft is confident in its cloud-based software and data storage that they provide a 99.9% uptime guarantee. You may even contact a live person for assistance.
Work online, offline, or on your mobile device — the decision is yours.
There is a built-in security
Microsoft's potent security protocols account for a significant portion of their uptime guarantee. In addition, Microsoft 365 provides enterprise-grade administrative controls and government-grade protection on their end.
Data allowances are generous
Each user receives 1TB of cloud storage space, which may be shared at the folder or file level.
Work anywhere, at any time
Previously, employees had to set up a VPN or manage security issues, making working off-site complicated and time-consuming. Microsoft 365 has overcome this issue, making it possible to work anywhere.
Integrated organization
Calendar, email, and contact information are all synchronized and updated across numerous devices: Laptop, desktop, and mobile devices.
Yours for advance costs
Updating your Office version used to cost a substantial sum and required half a day of downtime. Microsoft 365 alters that, with no up-front costs or delays in installation.
Mailbox storage is at an all-time high
Forget about 'user mailbox is full' — each user is granted a massive 50GB in a beautiful, simple-to-use mailbox.
Built-in malware and spam security
Data security does not end with file storage: email is screened for malware and spam, shielding your company from all types of threats before they occur.
Tools for collaboration and virtual meetings
Cancel your third-party services and consolidate all of your collaboration onto a single platform.
Unified Team planning
To know exactly how projects develop, schedule work, meetings, and track allocations from the top down.
Conclusion
I have provided a few good reasons to upgrade to Microsoft 365. However, you need to be sure you are ready for it with a good IT policy and IT processes to support it. Do not wait until you are implementing it to figure these things out.

Joe "Rhino" Brochin is launching ITSM RHINO in the coming months, it is the pull-no-punches, casual-but-effective resource for renegade IT Pros who want to manage risk and add value through ITSM processes & IT Policy.
GET IN EARLY!
Note: All graphics within this post, including their images and elements, were sourced and generated from Canva.com, except when otherwise identified on the graphic.