Due to the proximity of the year 2022, the analysis in the business environment of the technological trends that will have prominence for the coming year is a priority.
An analysis of the topic is presented below, giving continuity to this theme addressed in my previous publication: Tendencies Technologies for 2022 -Part I [ENG-ESP]
Debido a la proximidad del año 2022, se hace prioritario el análisis en el ambito empresarial de las tendencias tecnológicas que tendrán protagonismo para el venidero año.

En esta publicación se presenta un análisis del tema, dando continuidad a esta temática abordada en mi anterior artículo:Tendencies Technologies for 2022 -Part I [ENG-ESP]
---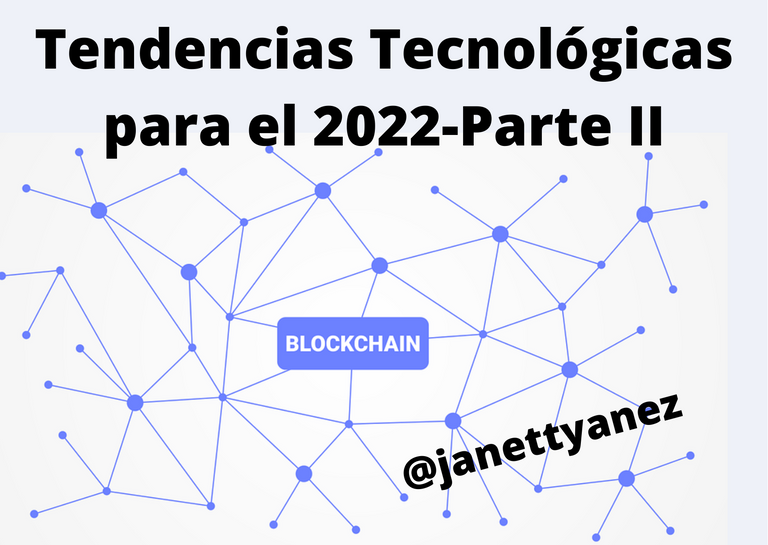 Other trends that are estimated to achieve a greater boom in 2022 are: Blockchain and Business Process Management.
---
1.- The Blockchain:
The Block chain has revolutionized the internet due to its innumerable benefits and the security it provides to its users, which allows us to affirm that it will continue to dominate various business activities in 2022, as well as continue to increase its domain in the next decade.
---
Certainly there are many business areas that have benefited from the blockchain, such as financial, banking, health and industrial.
---
The security of transactions becomes one of its main attractions for users, providing a high degree of confidence when carrying out them as well as their irreversibility.
---
Among the other advantages that the block chain offers to its users is the impossibility of falsifying and eliminating their transactions, anonymity of the users and low operating costs, all of which represent an excellent opportunity for the business area.
Otras de las tendencias que se estima que lograran un mayor auge en el 2022 son: Blockchain y la Gestión de Procesos de Negocio.

---

1.- La Blockchain:
La cadena de Bloques a revolucionado la internet por sus innumerables beneficios y la seguridad que brinda a sus usuarios, lo que nos permite afirmar que seguirá dominando varias actividades empresariales en el 2022, asi como siga incrementandose su dominio en la próxima decada.

---

Ciertamente son muchas las areas empresariales que se han visto beneficiadas por la blockchain, tales como la financiera, bancaria, sanitaria e industrial.

---

La seguridad de las transacciones viene a ser uno de sus principales atractivos para los usuarios, proporcionando un alto grado de confianza al realizarlas asi como su irreversibilidad.

---

Entre las otras ventajas que la cadena de bloque ofrece a asus usuarios es la imposibilidad de falsificar y eliminar sus transacciones, anonimato de los usuarios y bajos costos de operaciones, representando todas ellas una excelente oportunidad para el area empresarial.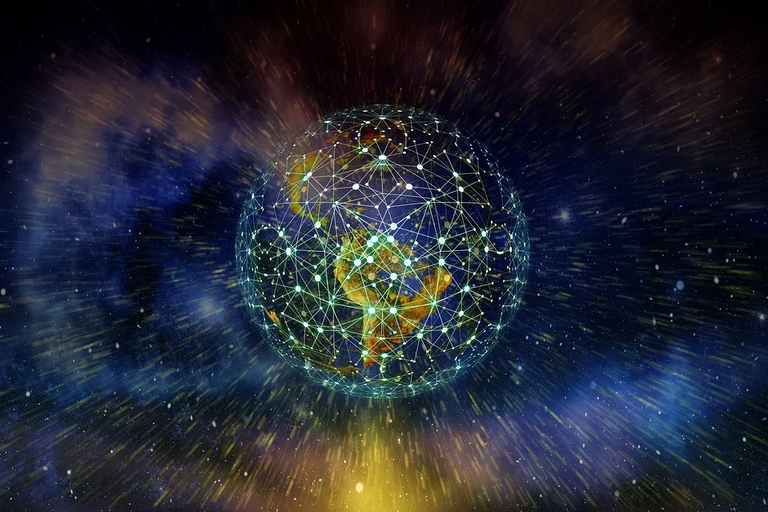 Source/Fuente Imagen Pixabay.com
2.-Business Process Management:
It is considered a management discipline where methodologies and technology are unified, being an extension of RPA that allows systematising and streamlining the organisational processes carried out by each worker in a substantial and very beneficial way for the company.
---
This is a process-based management model where the organisation migrates from its functional processes to a process-based management, which is why it is considered a process of continuous improvement.
2.-La Gestión de Procesos de Negocio:

Es considerada una disciplina de gestión donde se unifican las metodologias y la tecnología, siendo esta una extensión de RPA que permite sistematizar y agilizar los procesos organizaciones realizados por cada trabajador de una forma sustancial y muy beneficiosa para la empresa.

---

Este es un modelo de administración basado en procesos donde la organización migra de sus procesos funcionales a una gestión basada en procesos, es por ello que se considera como un proceso de mejora continua.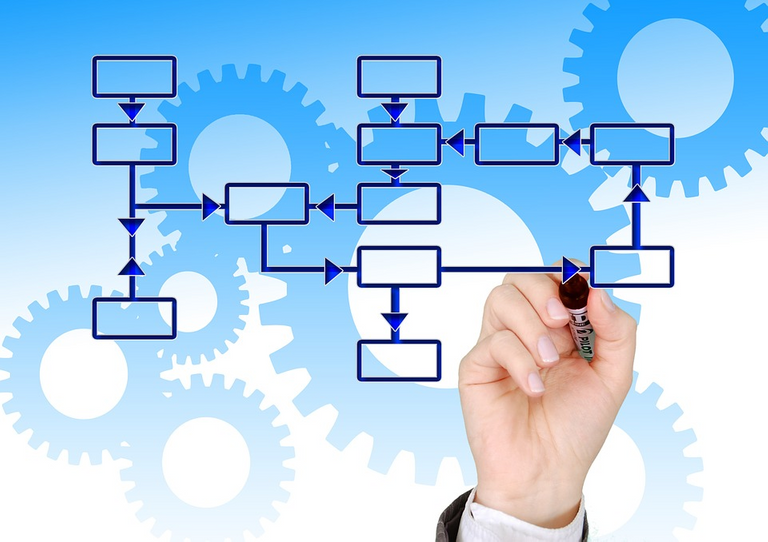 Source/Fuente. Image Pixabay.com
It is clear that the technology trends that are expected to achieve the greatest boom by 2022 are the ones that have been the fastest growing to date and will continue to increase exponentially in dominance by 2022.
Es evidente que las tendencias tecnológicas que se estiman que lograran mayor auge para el 2022 han sido hasta la fecha las que han tenido mayor auge y que continuaran incrementando dicho dominio en forma exponencial para el 2022.

Fuentes Consultadas// Consulted Sources