Desde hace un tiempo un tema que genera preocupación y angustia a los inversores y aquellos que se encuentran en el mundo de las criptomonedas, es el relacionado con la seguridad de las wallets y ¿cómo protegerlas de un potencial ataque?.
---
For some time, an issue that has generated concern and anguish for investors and those who are in the world of cryptocurrencies, has been related to the security of wallets and how to protect them from a potential attack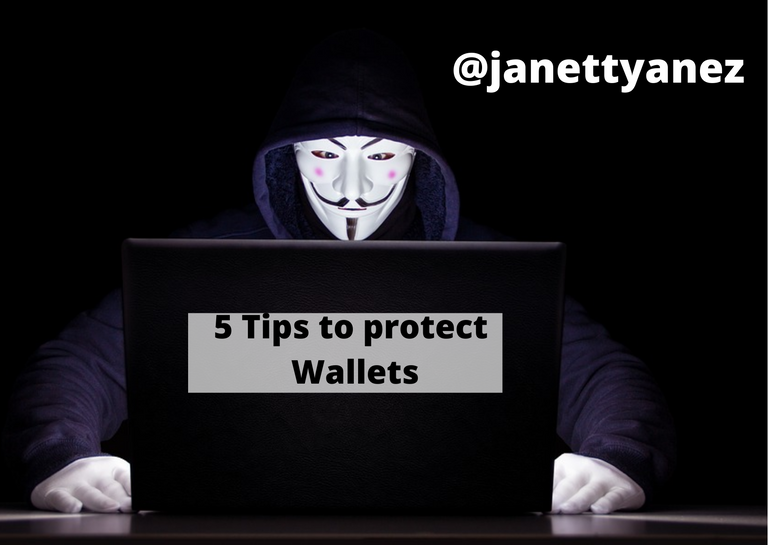 Adaptation Canva. Image Pixabay.com

---
Entre los aspectos que se deben considerar en el momento de tomar la decisión de utilizar una wallet, se encuentran:
1.-El número y monto de las operaciones e inversiones que se realizan en criptomonedas.
2.-Gastos relacionados con dichas operaciones.
3.-Cantidad de criptomonedas y/o monto.
---
Los expertos recomiendan que aquellos usuarios cuyo montos de criptomonedas son bajos, asi como el volumen de las operaciones que realizan, pueden mantener dichos fondos en Exchange de su preferencia.
---
Sin embargo, es importante mencionar que para el momento de la selección de una Exchange, debe realizarse previamente una investigación sobre la misma, su trayectoria, reconocimiento y confiabilidad.
---
Asi mismo, debe tenerse claro que las Exchange proporcionan excelentes beneficios y servicios a los inversiones, asi como bajos costos de comisiones ´para la operaciones, sin embargo, la vulnerabilidad de la seguridad que proporciona a nuestros no es un tema menor.
---
Among the aspects that should be considered when making the decision to use a wallet are:

1.-The number and amount of operations and investments made in cryptocurrencies.
2.-Expenses related to said operations.
3.-Amount of cryptocurrencies and / or amount.

---

Experts recommend that those users whose cryptocurrency amounts are low, as well as the volume of operations they carry out, can keep these funds in the Exchange of their choice.

---

However, it is important to mention that when selecting an Exchange, an investigation must be carried out on it, its trajectory, recognition and reliability.

---

Likewise, it should be clear that the Exchange provides excellent benefits and services to investments, as well as low commission costs' for operations, however, the vulnerability of the security that it provides to our clients is not a minor issue.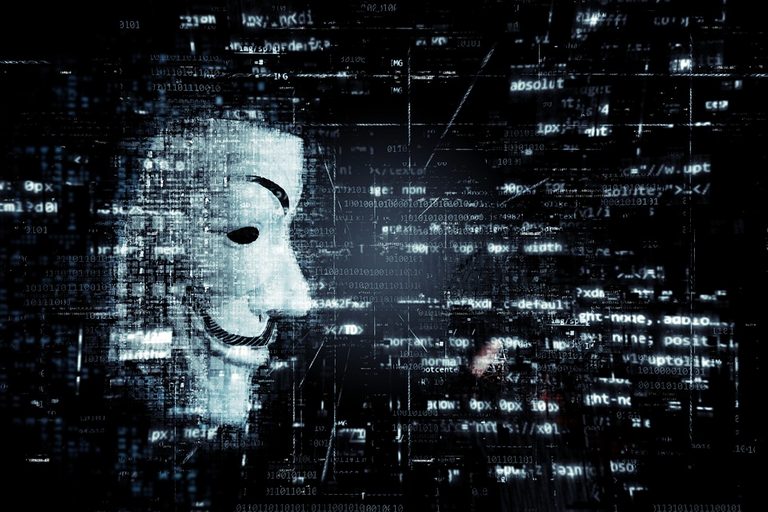 Fuente/Source. Image Pixabay.com

Asi mismo, es recomendable la utilización de monederos Online y/o Offline ( Frias), cuando el monto de los fondos que se manejan es considerable, algunos expertos hablan de montos mayores a US$ 10.0000.
---
Dichos monederos ofrecen mayor seguridad y protección a los fondos, en el caso de los monederos Online estan basados en la web, siendo su manejo independientemente de una Exchange, donde mayormente ofrecen el registro a los usuarios de forma gratuita. Su principal diferencia con la Exchange, es que le remite al usuario/propietario la responsabilidad del dominio absoluto de las claves.
---
Entre las mas reconocidas se encuentran: Trust, Argent y Metamask; cuya trayectoria en el mercado le ha brindado excelentes referencias entre los usuarios, sin embargo, recientemente me enteré de un ataque realizado al monedero de un usuario a quien conozco y quien utilizaba una de estos, quien perdió sus fondos y hasta la fecha aún ha sido imposible recuperarlos.
---
Por otro lado, los monederos Offline o frios, son wallets físicas muy similares a un pendrive que no se encuentran conectadas a la web ofreciendo un mayor grado de seguridad a sus usuarios, cuyas claves son responsabilidad del propietario, por lo que deben ser resguardas de diversas formas y luegares para evitar su perdida, porque esto representaría la pérdida de los fondos.
---
Likewise, the use of Online and / or Offline (Frias) wallets is recommended, when the amount of funds handled is considerable, some experts speak of amounts greater than US $ 10,0000.

---

These wallets offer greater security and protection to the funds, in the case of Online wallets they are based on the web, being managed independently of an Exchange, where they mostly offer registration to users for free. Its main difference with the Exchange, is that it remits to the user / owner the responsibility of the absolute domain of the keys.

---

Among the most recognized are: Trust, Argent and Metamask; whose trajectory in the market has provided excellent references among users, however, recently I learned of an attack carried out on the wallet of a user whom I know and who used one of these, who lost his funds and to date has still been impossible to get them back.

---

On the other hand, offline or cold wallets are physical wallets very similar to a pendrive that are not connected to the web, offering a greater degree of security to their users, whose passwords are the responsibility of the owner, so they must be protected from various ways and places to avoid their loss, because this would represent the loss of funds.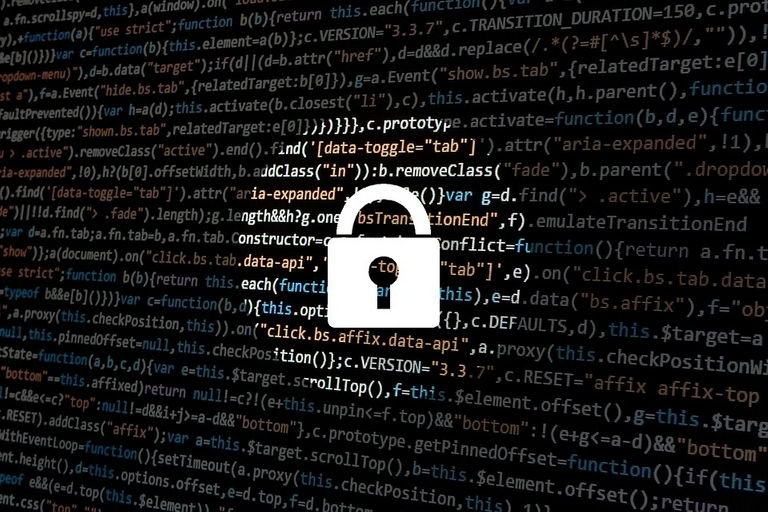 Fuente/Source. Image Pixabay.com
Curiosamente la tecnologia avanza al igual que aquellos que la utilizan para atacar los fondos otros usuarios, algo que a raíz de la pandemia en el año 2020 se incrementó exponencialmente a nivel mundial.
---
Se dió a conocer el caso de un ataque realizado a un monedero físico muy reconocido en el mundo de la criptomonedas, el cual se realizó el año pasado, mas información en este enlace; donde los atacantes enviaron dispositivos nuevos a los propietarios de un gran numero de cuentas con las instrucciones escritas de lo que deberian hacer una vez recibido el mismo, usurpando la identidad de la empresa emisora.
---
Dichos dispositivos estaban manipulados cy contenian una unidad de flash capaz de enviar la información necesaria para acceder a los fondos y ser enviada dicha información al estafador una vez que el propietario la introduciera, de esta forma los fondos eran sustraidos.
---
En este contexto, se deben considerar algunas recomendaciones iniciales que pueden ayudarnos a minimizar los riesgos de ser victimas de un ataque, entre estas se encuentran:
---
1.-
Resguardo de las Claves:
ciertamente a pesar de que este punto es repetido en infinidades de veces en todas las plataformas que se utilicen, debe reiterarse debido a que muchos usuarios no le dan la importancia que se merece.
---
El resguardo de las claves debe realizarse en fisico, no digital, asi como evitar tener docha información en los dispositivos que utilizamos y que pueden estar expuestos a ataques.
---
2.-
Actualización del Software:
de los dispositivos que utilizamos para el manejo de los monederos, con la finalidad de evitar el acceso de malware que pueden accesar a la información necesaria para acceder al monedero.
---
3.-
Incrementar la Seguridad:
utilizar el factor de doble autentificación para asi proporcionar un punto mas de seguridad al monedero en el momento de querer acceder a él.
---
4.-
Utiliza solo conexiones seguras:
evita utilizar conexiones libres o gratuitas cuando te conectes a tu monedero online, debido a que estas conexiones te dejan expuesto a potenciales ataques.
---
5.-
Claves con Cifrado:
esta es una estupenda opción que te proporciona una grado mas de seguridad a tus monederos.
---
Curiously, technology advances like those who use it to attack other users' funds, something that as a result of the pandemic in 2020 increased exponentially worldwide.

---

The case of an attack carried out on a well-known physical wallet in the world of cryptocurrencies, which was carried out last year, more information on this link; where the attackers sent new devices to the owners of a large number of accounts with the written instructions of what they should do once received, usurping the identity of the issuing company.

---

Said devices were tampered with and contained a flash unit capable of sending the information necessary to access the funds and such information being sent to the scammer once the owner entered it, in this way the funds were stolen.

---

In this context, some initial recommendations should be considered that can help us minimize the risks of being victims of an attack, among these are:

---

1.-Protection of the Keys: certainly despite the fact that this point is repeated infinitely many times in all the platforms that are used, it must be reiterated because many users do not give it the importance it deserves.

---

The protection of the keys must be done in physical, not digital, as well as avoid having any information on the devices that we use and that may be exposed to attacks.

---

2.- Software update: of the devices that we use to manage the wallets, in order to prevent the access of malware that can access the information necessary to access the wallet.

---

3.-Increase Security: use the double authentication factor in order to provide an additional point of security to the wallet when you want to access it.

---

4.- Use only secure connections: avoid using free or free connections when you connect to your online wallet, because these connections leave you exposed to potential attacks.

---

5.- Keys with Encryption:, this is a great option that provides a greater degree of security to your wallets.
---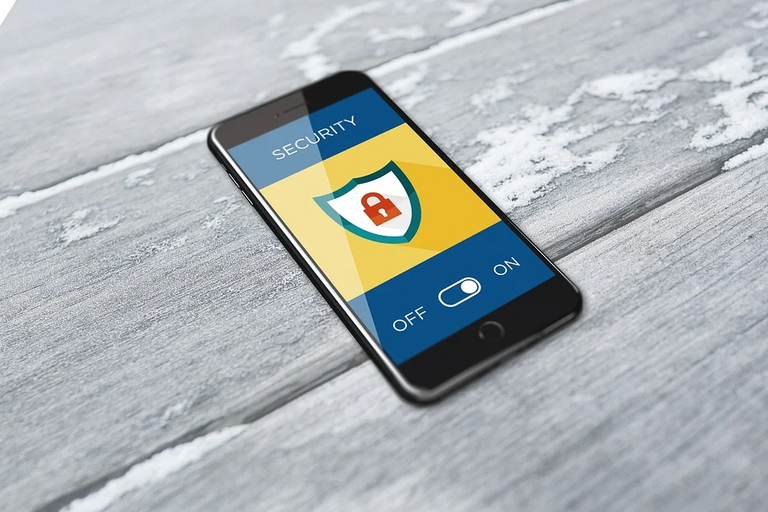 Fuente/Source. Image Pixabay.com


---
Estas son solo algunas recomendaciones que pueden ser útil y fácil de aplicar, sin embargo les recomiendo seguir investigando de otras opciones adicionales que puedan contribuir a fortalecer la seguridad de sus monederos.
---
These are just some recommendations that can be useful and easy to apply, however I recommend continuing to investigate other additional options that can help to strengthen the security of your wallets.
---