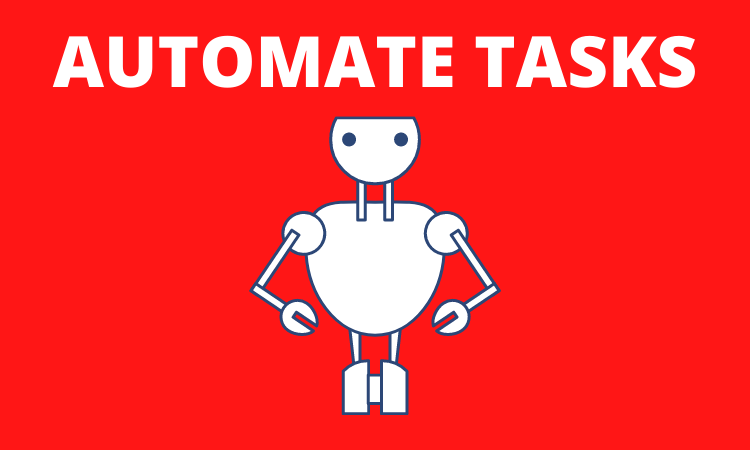 This is the third post in a series about Improving Service Desk Effectiveness. You can find the first two posts at the links below:
Now let's get started with today's discussion on Automation for Service Desk Effectiveness.
STEP #2: Build a Plan for Automation
IT service providers are being slowed by strict processes and the absence of automation. Tools may also be tricky to adapt and expand. Breakaway from what is no longer working anymore. This breakaway is essential to gain momentum and flexibility. Leading your company through its digital transformation voyage demands it.
The Fact of the Matter
When you get jammed doing routine or tedious tasks, you get left with much less time for more critical work. Password resets are an example. But these initiatives are factors that generate results to run your business faster.
Automation assures improved efficiency and greater freedom. However, it can be a monumental task. Standardizing complicated processes and identifying complex workflows are not simple. Neither is taking the automated approach to multiple approvals. Workflows for requests, such as change requests and releases, can be challenging. They frequently rely on tribal knowledge and many dependencies. These dependencies result in new failures and stoppages.
Additionally, automating inefficient processes of minimal importance may lead to new problems. Also, attempting to automate too many can strain your automation endeavors. Even worse, it grinds them to a stop.
The Clever Solution: Automate Mundane Tasks and Processes
Draw Up an automation plan, but employ discretion, especially at first. Choose straightforward but extensively used processes in the beginning. Learning from your missteps and getting more innovative as you go. Bear in mind that automation will not fix a broken process at the start. Make sure that your processes are solid before automating them.
People
Get with your service desk staff to find manual, mundane tasks that take up much time. Then, check to see if automation can take place with minimal effort.
Find opportunities to enhance and automate current processes. Urge staff and end-users to assist.
Step outside the confines of IT.
Process
Focus on automating straightforward tasks like password reset, standard, and pre-approved changes.
Pinpoint repetitive manual tasks for automation. An example of a repetitive manual task is sending status emails and responses. Automate approvals wherever possible, like delivering notifications and handling approvals.
Examine any process or task before automating it. Automating incorrect or broken processes will generate more work and impede productivity.
Create performance metrics to ensure that automation is saving time and improving outcomes.
Technology
Avail yourself of the built-in automation within the ITSM solution and construct a library to share and re-use. Ensure it enables service desk staff to automate. It should allow them to create and configure custom automation quickly. We will cover this more in post #4.
Leverage out-of-the-box integration with endpoints. Active Directory for a password reset or Azure or AWS for a cloud VM are examples of integrations. This integration can save time.
Utilize APIs to broaden and incorporate them into workflows outside the service desk.
Conclusion
That's it for this post. My next post will be on Step #3 Lessen Developer Dependency.
Feel free to drop your thoughts on this post or anything else in the comments below. I love to hear from and engage with you.

ITSM RHINO is launching in the coming months, it is the pull-no-punches, casual-but-effective resource for renegade IT Pros who want to manage risk and add value through ITSM processes & IT Policy.
GET IN EARLY!
Note: All graphics within this post, including their images and elements, were sourced and generated from Canva.com, except when otherwise identified on the graphic.