Has it ever come to your notice that Tech is now spreading fast like wildfire, making it the new customer in every home? It's no longer strange that you can walk into every house and find one form of an appliance or the other. It could be a vacuum cleaner, washing machine, smart TV, or blender. All are appliances used in the home without bias or weirdness when using them. Imagine traveling back 30 years and checking if there were any form of appliances like such. I'm more than certain that you won't. Now everyone is looking for a way to tap into technology and know what it does, how to use it, and most of all how to make a meaningful career out of it.
The marketplace for techies is growing day by day far and wide even in African countries. I remember a couple of days back when I stumbled upon a write-up from TechCabal explaining that the market space for technology has grown the Nigerian Economy to a stage where the tech ecosystem is even bigger than the oil sector.
So this got me thinking WHY TECH?
Why is everybody just fleeing into the tech space with good prospects, and opportunities for a better life buried deep in their financial desire? It's funny how you think that it's fine to wish for a better life and think that you would not work for it. At least I can give it to tech cause it has successfully wiped out that idea. Now people have come to understand that they have to work for it and if you work hard enough, you will get all that you wish for.
Thus, I will talk about tech and the benefits that come with it.
Therefore sit back and read and see how you can grab one or two about tech, I might just convince you to join the trend.
Productivity
The power tech has again in the past few days cannot be compared with. It is even more amazing how you can get to talk about languages, and I'm not talking about languages spoken by people of different regions, but I'm talking about computer languages. Gone are the days when you could hardly find a person who can talk tech with me. And when I say tech, I mean talking in codes. I remember how it felt quite liberating to talk to a friend about programming languages. Languages like JavaScript and React with the organization in displaying the coding syntax. Don't get all worked up when I use expressions like this because it's just who I am. I exhibit my true self through code and its use cases.
Now, Tech is doing a good job of boosting productivity span in people by building a subconscious mindset in them that all can be achieved if and only if they are willing to grow and devote their time to it. I remember having a conversation with a colleague of mine about the underlying benefit of blockchain technology. All I told him was:
Data is the future and our downfall as well.
This goes to prove the huge fact that blockchain technology requires a huge need for data, it shows that there will always be a need for blockchain developers, thereby making it a growing space and a product for fostering productivity.
Growing Community Base
Aside from the area of productivity, Tech has also done a good job in building a community-based environment. This grew to be known as a pack of programmers or developers. Wondered how people have become more comfortable with a certain group of people over another set. This is a result of the driving presence of a common goal.
A stronger bond than family is a bond of a common goal.
The Dream Of A Better Life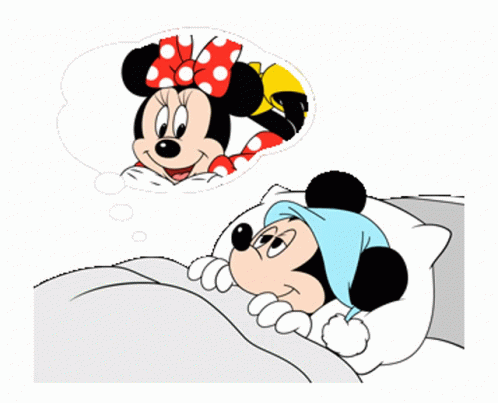 The United State of America is not the only country that has built a passion for an American Dream filled with prosperity coming into reality. The new kid in town known as Tech is a leading force in this field. With Tech, you can now dream of a better tomorrow where insufficient funds will no longer be the ringtone dangling in your head anymore.
Accept the driving force and you would tech is now an integrated part of life. All we do today has something to do with technology and very soon, AI will be the new future, so all we have to do is learn how to operate.
Bye for now but see you in the next episode because there will be more.