JUPITER: THE FIRST PLANET
4.5 billion years ago, Earth was born from primordial stardust. Jupiter was the first planet in our solar system. It was named after a Roman god (god of sky and thunder), also known as Zeus in Greek mythology. Just like its namesake, Jupiter, he was destined for greatness.


Source Pixabay
Jupiter is the fifth planet from the sun and the largest (69,911 km), approximately 11 Earth-wide. Unlike the four terrestrial planets, Jupiter has no solid surface and may not have a solid core; rather, it might have a dense, liquid center surrounded by an ocean of hydrogen and helium gas.
Jupiter's gassiest composition can be observed in its atmosphere. About 44 miles deep, the atmosphere is covered in stripes and storms of different colors ranging from white, brown, red, and yellow, all caused by the different chemical makeup in each area. The most recognizable feature of Jupiter is THE GREAT RED SPOT, a crimson-brown storm that has been raging for over 300 years.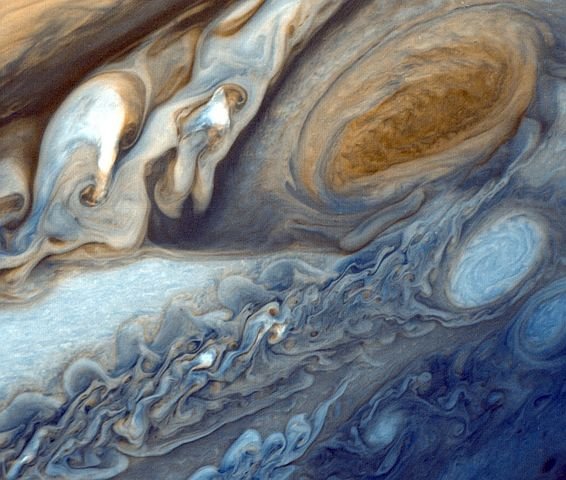 Source Pixabay
The great red spot is a giant swirling collection of clouds with wind speeds of up to 400 miles per hour. It's two times faster than a category 5 hurricane. Jupiter has about 79 moons floating around it. It has the highest number of moons than any other planet in the solar system and also has the 4 largest moons, which are Io, Europa, Ganymede, and Callisto, and were discovered by an Italian astronomer named Galileo Galilei in 1610. Jupiter's large collection of moons is only made possible by the planet's massive size and gravitational pull, the strongest of all the planets in the solar system.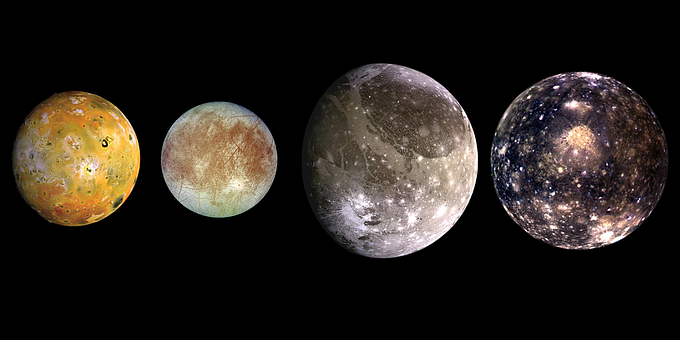 Source Pixabay
Apart from the sun, Jupiter has become the dominant figure in the solar system, thereby earning its place at the top of the planetary heap as king.
---
---