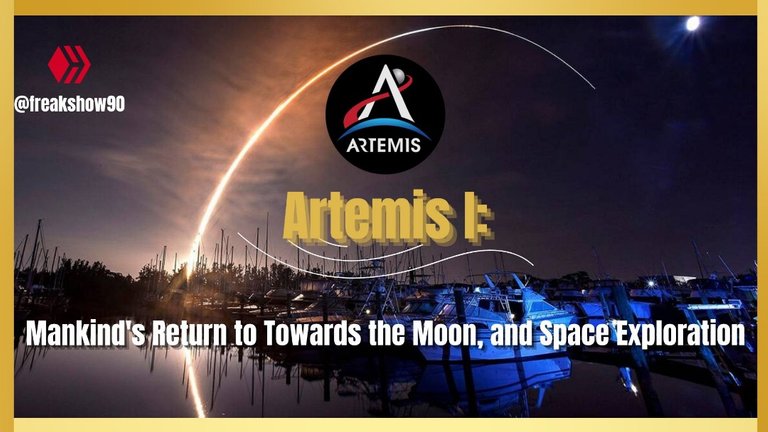 "We're back to the Moon!" This is the best known and most repeated phrase of this entire Space Mission. And it is not in vain, since after no more and no less than 50 years, humanity is once again embarking on a space journey with the objective of leaving the Earth's orbit. And I say "humanity", because although the first phase of the Artemis Programme consists of this launch on 16 November from Cape Canaveral at the Kennedy Space Center in Florida: an unmanned mission that will only review the trajectory between the Earth and the Moon, it is no less true that the last time we did something like this, none of us who today use and employ HIVE or the Internet in general were born.
This is simply an unimaginable milestone for our historical era, and above all for bringing each and every one of us closer to space exploration once and for all. Yes, the very thing that seemed science fiction, distant, unimaginable and ridiculous. Nevertheless, the eyes of the world, of science and, above all, the foundations of space travel beyond the usual confines developed by NASA or ESA, are resting on this space programme. Me, I'm a lover of cute coincidences. In the 1960s, the war to reach the Moon had an absurd political tinge, which did not allow us to admire and truly appreciate the greatness of the feats we were achieving as a species. It all boiled down to "getting to the moon". As if we were running for a prize.
"We're back to the Moon!" Es la frase más conocida y repetida de toda esta Misión Espacial. Y no en vano se expresa, ya que después de nada más y nada menos, que ¡50 años! la humanidad, vuelve a emprender un viaje espacial que tiene como objetivo salir de la órbita terrestre. Y digo bien "humanidad", porque si bien la primera fase del Programa Artemis, consiste en este lanzamiento efectuado el 16 de noviembre, desde Cabo Cañaveral, en el Centro Espacial Kennedy, en Florida: de una misión no tripulada, que sólo repasará la trayectoria en entre la Tierra y la Luna, no menos cierto es que, la última vez que hicimos algo así; ninguna de las personas que hoy usamos y empleamos HIVE o Internet en general habíamos nacido.
Sencillamente, estamos ante un hito inimaginable para nuestra época histórica, y sobre todo para de una vez por todas, acercar a todos y cada uno de nosotros a la exploración espacial. Sí, ésa misma que parecía ciencia ficción, lejana, inimaginable y ridícula. No obstante, los ojos del mundo, de la ciencia y sobre todo, las bases del viaje espacial más allá de los confines habituales desarrollados por NASA o ESA, están posado en este programa espacial. Yo, soy un amante de las lindas coincidencias. En la década de los 60's la guerra por llegar a la Luna tenía un absurdo tinte político, que no permitió admirar y realmente dimensionar la grandeza de las proezas, que como especie, estábamos logrando. Todo se resumió a "llegar a la Luna". Como si de correr por un premio se tratase.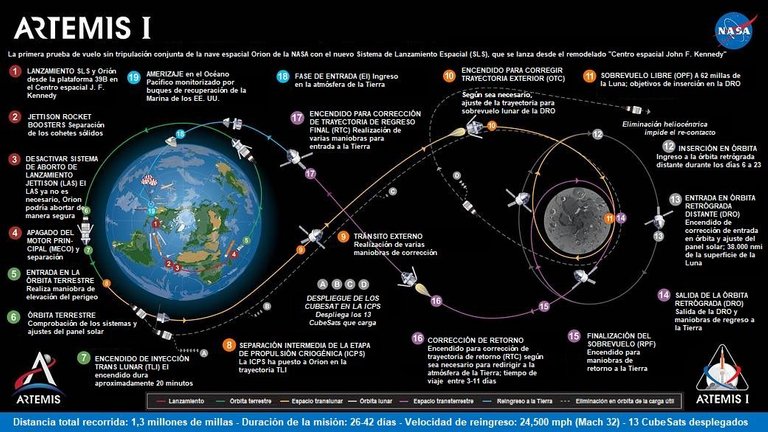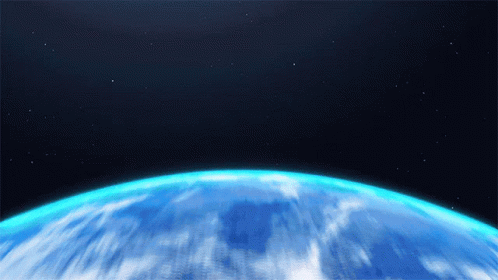 I have a suspicion that this time it is completely different. That while the budget to re-launch space exploration, and to set foot on the Moon again, was delayed for decades, in my view, in a completely unnecessary and frankly unintelligible way; it has also come at a time when many things that were not fully understood 50 years ago, can be better understood and assimilated today. Like, the "controversial" version that "affirms" that the Earth, and therefore all the orbs of the Universe, are "flat". Well, the nice thing about living in the age of interconnectivity and the digital age, is that we can follow, span by span, inch by inch, every probe, every journey, every orbit, but most of all, we can see with our own eyes, how wrong the unfounded conspiracists are.
Tengo la sospecha, que en esta ocasión, es completamente diferente. Que si bien, el presupuesto para relanzar la exploración espacial, y volver a pisar la Luna, fue demorado por décadas, a mí modo de ver, de un modo completamente innecesario y francamente inentendible; también ha venido en un momento donde muchas cosas que no se comprenden del todo bien hace 50 años, hoy pueden ser entendidas y asimiladas mejor. Como, la "controversial" versión que "afirma" que la Tierra y por tanto, todos los orbes del Universo, son "planos". Bueno, lo lindo de vivir en la época de la interconectividad y la era digital, es que podemos seguir tramo a tramo, palmo a palmo, cada sonda, cada viaje, cada órbita pero sobre todo, podemos ver con nuestros propios ojos, cuán equivocados están los conspiranoicos sin fundamento.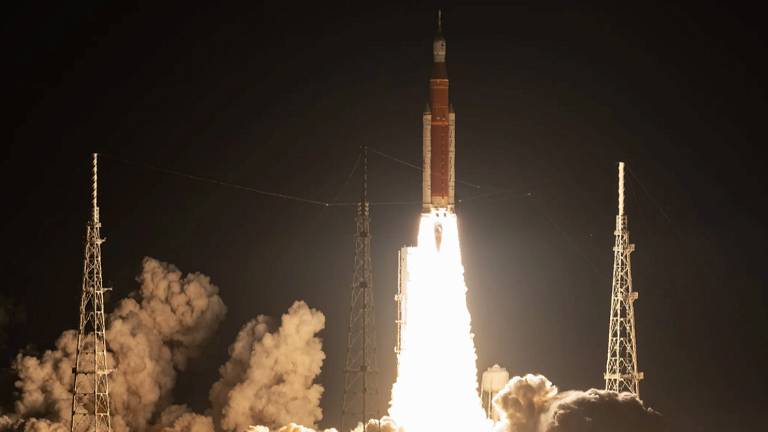 Artemis I, however, is a mission of the Artemis space programme. It is the first of three phases of space exploration. Where, from 16 November 2022 and for 25 days, it will have the objective of bringing trajectory data to the scientists of the world who will be able to check the future space journey that will constitute Artemis II, which is thought to be with human crew members. A woman astronaut, included, and of course, a return to the Moon. In addition, to broadcast live the whole process and clearly, to finish convincing the leaders of the Congress of the United States of America, of the importance of betting on this research task. The future is in the stars. This sentence is not only a precious line in literature but also a sentence of our future as a species.
We will return to the moon, it is a fact. And with this venture, we will do the unthinkable. Establish a permanent communication base on lunar soil to make space travel easier. Something that no one at NASA would have thought of in 1969, when we first went there. Moreover, technology in space cameras, in propulsion, but above all in sustainable development in rocketry, has opened up a new era for all of us. It is no coincidence that private companies, perhaps as never before in history, are becoming stronger and stronger in the logistics of budgeting, building and preparing space programmes.
Ahora bien, Artemis I, es una misión del programa espacial Artemis. Es la primera de tres fases de exploración espacial. Donde, desde este 16 de noviembre de 2022 y por 25 días, tendrá el objetivo de traer datos de trayectoria a los científicos del mundo que podrán comprobar el futuro viaje espacial que constituirá el Artemis II, que se piensa será con tripulantes humanos. Una mujer astronauta, incluida y por supuesto, volver a pisar la Luna. Además, de transmitir en vivo todo el proceso y claramente, terminar de convencer a los dirigentes del Congreso de los Estados Unidos de América, de la importancia de apostar en esta tarea de investigación. El futuro está en las estrellas. Esta frase no es sólo una línea preciosa en cuanto a literatura sino también una sentencia de nuestro futuro como especie.
Volveremos a la Luna, es un hecho. Y con esta empresa, haremos lo impensado. Establecer una base de comunicación permanente en suelo lunar para así hacer más sencillo el viaje espacial. Algo que a nadie en NASA se le ocurriría en 1969, cuando fuimos por primera vez. Además, la tecnología en cámaras espaciales, en propulsión pero sobre todo en desarrollo sostenible en materia de cohetería, ha hecho que una nueva era se abra ante todos nosotros. No es casualidad, que las empresas privadas, quizá como nunca antes en la historia, están cada vez más fuertes dentro de la logística de presupuestos, confección y preparación de los programas espaciales.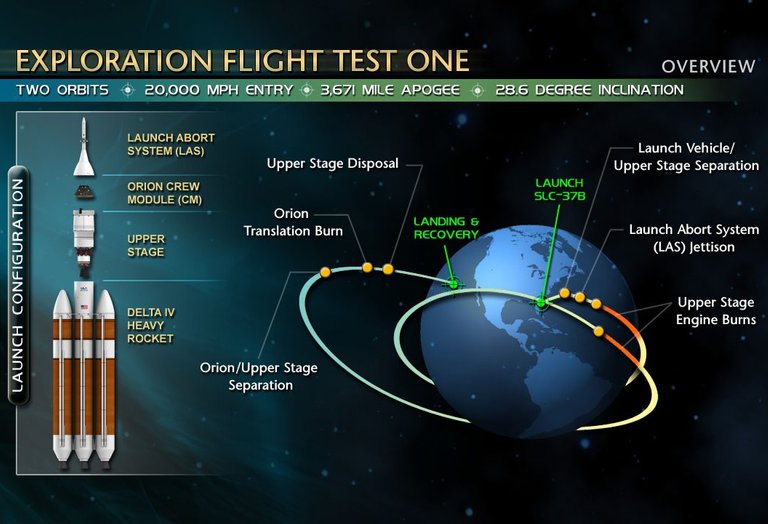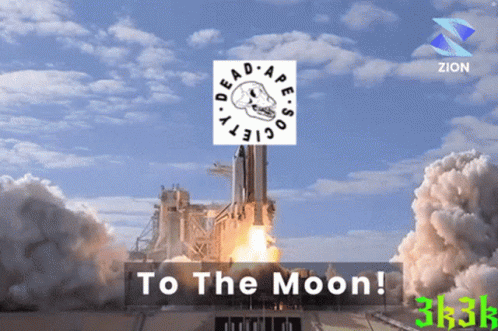 It used to cost billions of dollars to build a rocket to get you out of orbit, not so today. Costs have become cheaper, which makes the whole logic behind space exploration not only more feasible but also more economical and democratic. The possibility of monopolising space travel is increasingly distant from reality. Companies like SpaceX and Virgin are just two examples of what I am trying to argue, investing billions of dollars in improving state-of-the-art, reusable technology to generate less space junk. That this problem in itself would merit a separate post...
Antes, construir un cohete que te sacara de órbita costaba miles de millones de dólares, actualmente no es así. Los costes se han abaratado, lo que hace que toda la lógica detrás de la exploración espacial no sólo sea más factible sino también más económica y democrática. La posibilidad de monopolizar el viaje espacial está cada vez más alejado de la realidad. Empresas como SpaceX y Virgin, son tan sólo dos ejemplos de lo que intento argumentar y que invierte miles de millones de dólares en la mejora de tecnología de punta y con capacidad para ser reutilizada y así generar menos basura espacial. Que este problema en sí, merecería otro post aparte...
In this sense, as I write this post, I can simultaneously afford the luxury of enjoying on YouTube, the journey inside the lunar orbit of the Orian 1 probe, which was aboard the rocket that took off from Cape Canaveral, two days ago (16 November 2022). Literally, I, as well as all of us, can appreciate and admire the space exploration that the Artemis space programme has in store for all of humanity. If this is not a technological milestone in itself, I don't know what could be. Everything we knew about the Moon came from space exploration within NASA's Apollo programme, now Artemis not only brings this up to date, but enhances it like never before. The beauty of the cosmos, just a click away.
That said, the concept of space exploration will also undergo major changes. As I have already mentioned in previous lines, the costs of operation, of raw materials, but above all of combustion and rocketry, have become remarkably cheaper. Today, as a species, we are able not only to reuse probes, but also to land rockets that previously ended up trapped inside the Earth's orbit as space debris. Now, the efficient use of these resources is a reality that reaches us, that is already part of our daily lives. The beauty of astronomy and cosmology itself is appreciated through the development of space science. In less than 5 years, it will give us a beautiful return to the Moon - we will set foot on the lunar surface again!
En este sentido, mientras redacto las líneas de este post, simultáneamente me puedo permitir el lujo de disfrutar en YouTube, el recorrido dentro de la órbita lunar de la sonda Orian 1, que estuvo a bordo del cohete que despegó de Cabo Cañaveral, hace dos días (16 de noviembre de 2022). Literalmente, yo, así como todos nosotros, podemos apreciar y admirar la exploración espacial que el programa espacial Artemis tiene para toda la humanidad. Si esto no es un hito tecnológico en sí mismo, no sé qué podría llegar a serlo. Todo lo que sabíamos de la Luna, proviene de la exploración espacial dentro del programa Apolo de la NASA, ahora Artemis no sólo viene a actualizar esto, sino a mejorarlo como nunca antes. La belleza del Cosmos, a un click de distancia.
Dicho esto, también el concepto de exploración espacial, también sufrirá cambios importantes. Como ya he dicho en líneas anteriores, los costes de operatividad, de materias primas pero sobre todo de combustión y cohetería se han abaratado de un modo notable. Actualmente, como especie, somos capaces de reutilizar no sólo sondas, sino aterrizar cohetes que antes terminaban atrapados dentro de la órbita terrestre como basura espacial. Ahora, el uso eficiente de estos recursos son una realidad que nos alcanza, que ya es parte de nuestro día a día. Y es que la belleza de la astronomía y de la cosmología, en sí misma es apreciada a través del desarrollo de la ciencia espacial. Misma que en menos de 5 años, nos dará un hermoso regreso a la Luna, ¡pisaremos de nuevo la superficie lunar!
The ambition of the space project is beginning to develop with the Artemis space programme. It has already completed the first of its three possible missions. The third phase, or mission, would establish the first woman on lunar soil and the "next man". Likewise, to establish a lunar station on the soil of the lunar South Pole in order to develop the foundations of a possible (in theory) lunar economy. A concept that is already a few decades old in theoretical development and that is getting closer and closer. It is worth noting that this project is not exclusive to NASA. In fact, it is closely linked to ESA and other prestigious agencies around the world, such as the Japanese, Mexican, Canadian and even Brazilian agencies. This explains why it is such a demanding project, but above all it demonstrates the collectivity that all of us as a species must show in this task.
La ambición del proyecto espacial, empieza a desarrollarse con el programa espacial Artemis. Que ya ha cumplido la primera de sus tres posibles misiones. Donde en la tercera fase, o misión, establecería a la primera mujer en suelo lunar y al "próximo hombre". De igual modo, establecer una estación lunar en el suelo del Polo Sur lunar para así desarrollar los cimientos de una posible (en teoría) economía lunas. Un concepto que tiene ya unas cuantas décadas de desarrollo teórico y que cada vez está más cerca. Cabe destacar, que este proyecto no es exclusivo de la NASA. Es más, está estrechamente ligado a la ESA, y a otras agencias prestigiosas de todo el mundo: como la japonesa, la mexicana, canadiense y hasta la brasileña. Lo que explica, que sea un proyecto tan demandante pero sobre todo que demuestra la colectividad que todos como especie debemos demostrar en esta tarea.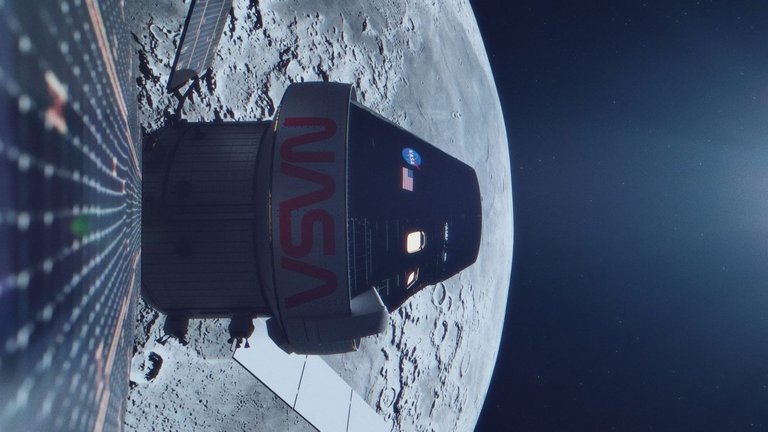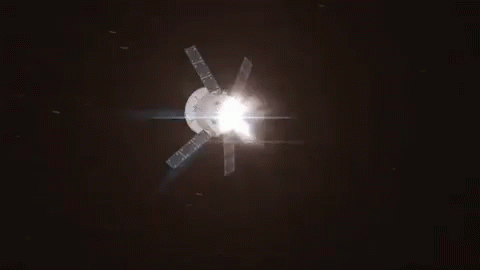 Lastly, I will leave here some links so that you can go and watch the development of Artemis I and marvel at the circumlunar path, the physical trajectory that describes a journey between the Earth and the Moon, but above all, fall in love with how beautiful it can be to observe, like gods, the surface of our beautiful, close and always important "natural satellite": yes, ladies and gentlemen, the Moon. That object that has amazed us for centuries, and that it is only in the last 50 years that we have been able to realise, as a species, the dream of hundreds of thousands of astronomers of all ages. Neil Armstrong, commander of Apollo 11, said "One small step for man, but one giant leap for mankind", just as he set foot on the moon 52 years ago. Let us not forget why we are here and all that we can achieve as an intelligent species.
Finalmente, dejaré por aquí algunos enlaces para que ustedes mismos pueden ir y ver el desarrollo de Artemis I y así maravillarse con el recorrido circumlunar, la trayectoria física que describe un viaje entre la Tierra y la Luna, pero sobre todo, enamorarse de lo bella que pueda ser observar, cuál dioses la superficie de nuestro hermoso, cercano y siempre importante "satélite natural": sí, damas y caballeros, la Luna. Ese objeto que nos ha maravillado desde hace siglos, y que recién en los últimos 50 años es que pudimos hacer realidad, como especie, el sueño de ciento de miles de astrónomos de todas las épocas. Neil Armstrong, Comandante del Apolo 11 dijo "Un pequeño paso para el hombre, pero un gran salto para la humanidad.", justamente al pisar la luna hace 52 años. No olvidemos por qué estamos aquí y todo lo que podemos lograr como especie inteligente.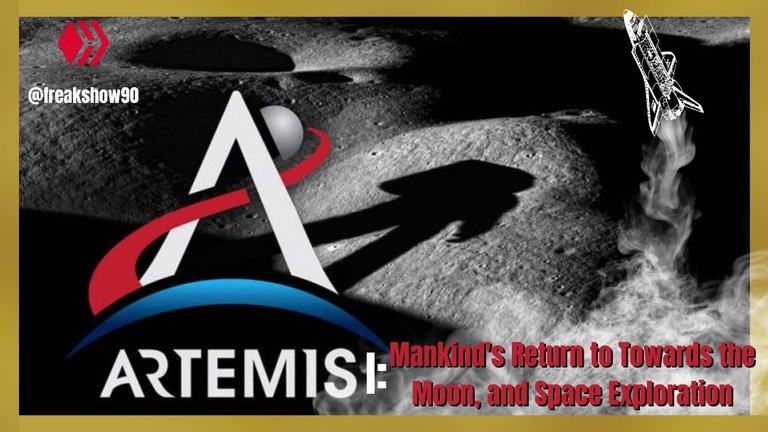 All GIFs used on this post are available in PeakD Platform