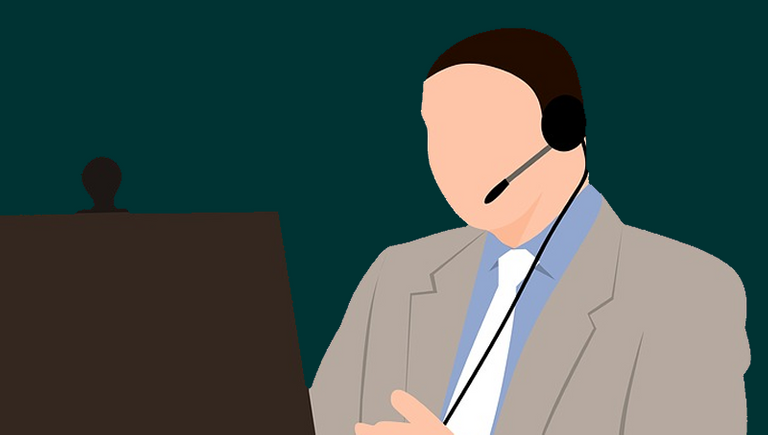 If you are using a laptop as most people do, chances are that you have a camera as part of your laptop hardware. Some video content makers even have additional pro web camera's installed because of the nature of their work. The truth remains that hackers are constantly trying to access your camera in order to steal sensitive information from your device or home. Protecting your camera web camera should be an important aspect of your PC security.
In this presentation, we will discuss the following:
Why a cyber criminal wants to control your webcam
Windows 10 settings to protect your webcam
Lets start from the first in the list.
Why a cyber criminal wants to control your webcam
The truth is that cyber criminals attempt to take over web cameras remotely because it is completely possible to do so. Even if your computer is switched off or in sleep or hibernation mode, a determined online intruder can wake the system up and start controlling the camera. The question is why? There are many reasons, but, the main motivation is always financial gain. Here are two major ways they achieve financial gain when they hijack your camera:
Blackmail for money: Blackmail is a powerful tool for web criminals - one they have used over the years to make a lot of money. So let say an online intruder is able to highjack your web came and use it to record sensitive information. For example, they can record your bathroom or bedroom activities. They might capture really images and videos that are personal in nature - one you will not want others to see. Now they can only do that if they hijack your camera. Business moves on from there.
The cyber criminal will try to contact you with evidence that they hold all your personal home secrets. They usually demand that you pay some amount of money, otherwise your information is published online for the world to see. Its really a tricky situation to have strangers in possession of your most protected secrets. So armed with such information, a cyber criminal can choose to blackmail a victim if they fail to accept their terms.
Stealing information for money: This is another reason cyber criminals go hunting your web cam. If you work on a very sensitive project - likely some government or corporate projects, chances are that your web camera is a high target. Basically, any idea or information that has high value could trigger the hunt to control a web cam remotely. This is because the criminal understands the value of such information and is ready to sell them to willing suitors.
A cyber criminal is willing to go to great lengths if they see that you one is in custody of high-value information. And the first place they go is to try to steal through your back by hijacking your web camera and using it to gather sensitive data. They might decide to still sell it back to the owner or to some other interested parties.
So whether you are a high profile target or not, chances are that your web camera can be hijacked and used for purposes that are not originally intended.
Windows 10 settings to protect your webcam
Windows 10 have a camera app through which you can manage devices that access your camera at any point in time. The first step to camera security is to know which apps are accessing your camera. Then, you can also restrict camera access to only apps that you trust and know. So here is how to do it.
Step 1: Open the Settings Page and search for Camera.
Step 2: You should select 'Choose which apps can access your camera'. Check Image below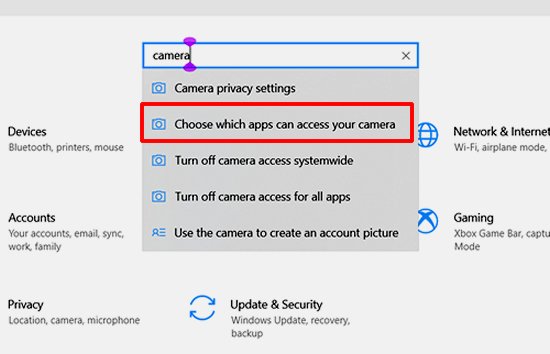 Step 3: You definitely need some of your apps to access your camera. So make sure to switch on app access to camera as seen below.

Step 4: Here is where you will see all the apps accessing your camera. Make sure they are apps you know and from trusted sources. You can choose to switch off any apps that are suspicious.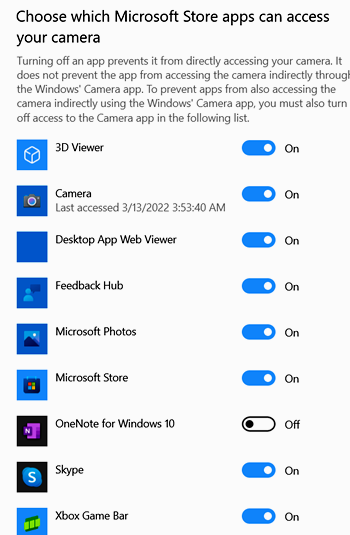 Step 5: Some windows apps and some apps on the desk top are not listed here. You allow them to access your camera by making sure the setting below is turned on.

Important simple tip: Please always shut down your computer after using it. Do not put it in sleep mode. And it is important to cover your camera with a dark tape.


Finally
Security should be your personal responsibility. cyber criminals are always on the lookout to take advantage of any deficiencies. Your web camera is also a target and have to take steps to ensure it is not vulnerable to attack. The steps above and others not mentioned here will ensure your web cam stays out of harms way.
Note: The thumbnail is from Pixabay. Otherwise, All images are my screenshots.
Related