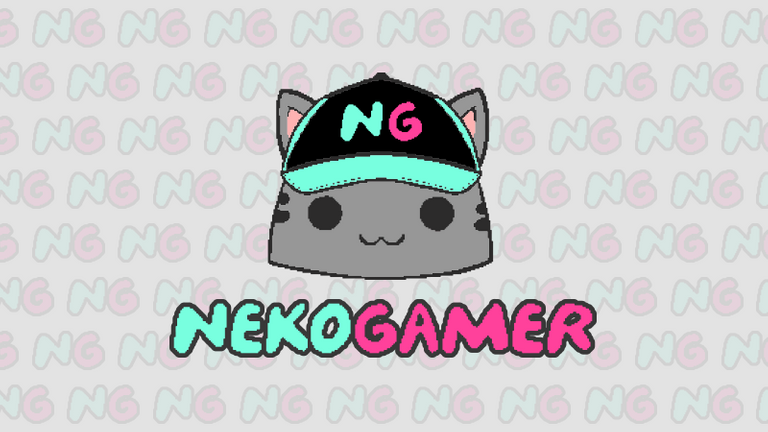 ---
Some months ago I decided to create a place with minigames starring kitties, but it was a few weeks ago when nekogamer.com turned into something more. More useful, more meaningful, and why not? even more fun!
---
Nekogamer.com is a free platform where children of all ages (yeah, even you ;D) can come and have fun and learn. Our principal focus are Science (mainly Chemistry and soon Biology too), Computing and English, but also we touch reasoning and logic. And since we know how important art is for the integral development of children, we have launched the creativity section with the avatar creator.
We aim for the children in Mexico as a start, so most of the games are in Spanish. But since we consider English as a very important tool, the main sections of the platform are in English and we are currently working on some games to help learn the language.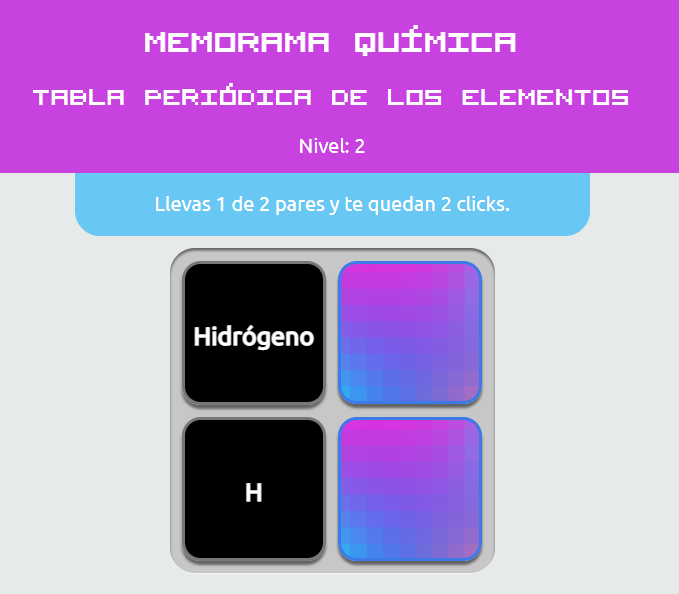 We have tested our games with different children of two schools in our city and we have received amazing feedback. One of the kids even told us how he could cheat so we worked on a solution!
Currently we are still working on the available games to make the game experience more fluid withouth sacrificing the learning goal.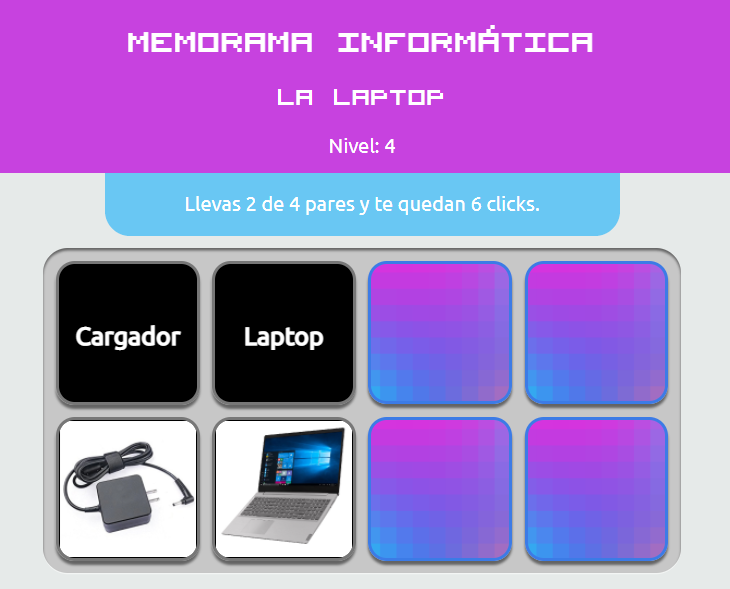 The memory games
As you can see, we have mostly Memory Games, but they come in some variations, the Chemistry memory game was the first one, were the students will learn the Periodic Table of Elements, one element at a time by finding their name and the symbol.
Then we worked on the Computing memory game, this one includes images to pair the parts of the laptop with the respective picture.
The first memory games have an increasing difficulty, everytime you complete a level, a new level is available with one more pair than before.
Finally the first English game was developed, a simple memory game were children must find the name of the fruit and their pricture.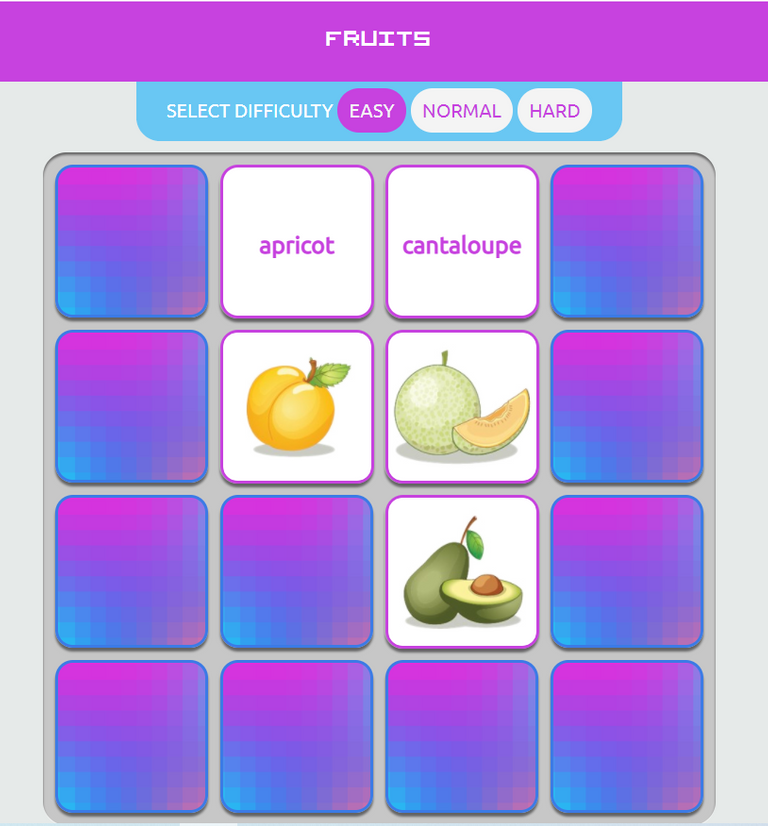 The Fruits memory game, has 3 available difficulties since the beginning, so children can pick EASY, NORMAL or HARD.
More games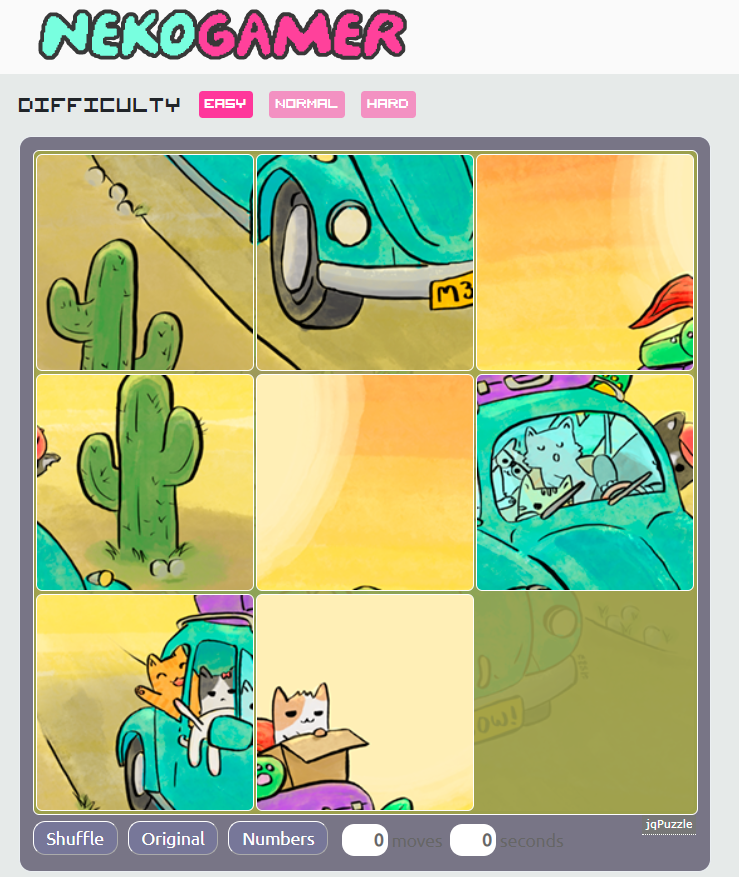 The first games of the platform were the slide puzzles and 2048 (neko), I find them very fun and a nice way to spend some time as you excercise some reasoning and logic. I am not sure if changing the numbers on 2048 for kitty faces make it harder or easier... but for sure it makes it cuter!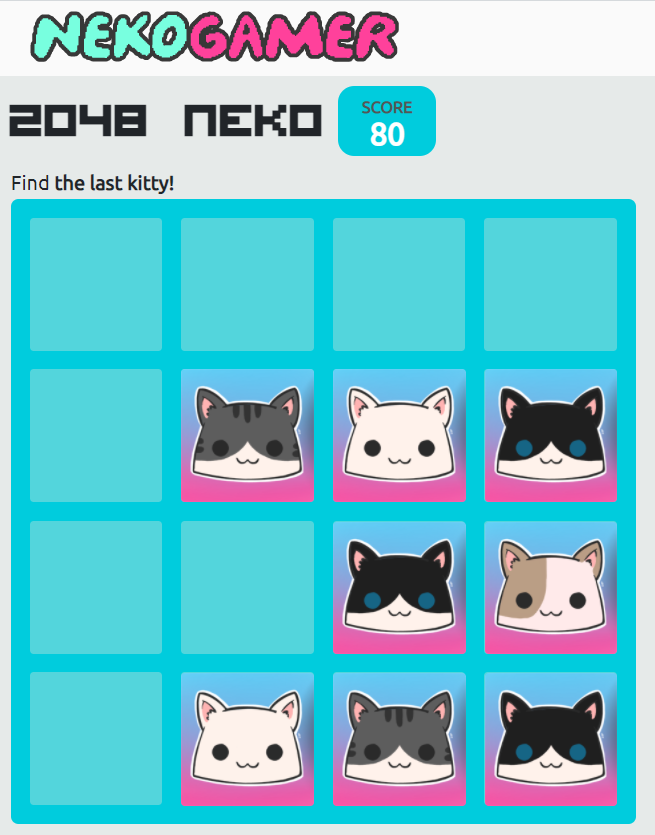 The neko avatar creator
The latest adition to the platform has been the Neko avatar creator, where you can, by a few clicks, create your own super kawaii kitty avatar for free to use in your social media or anywere you want. This section is under construction too, and we intend to add more items and features in the near future.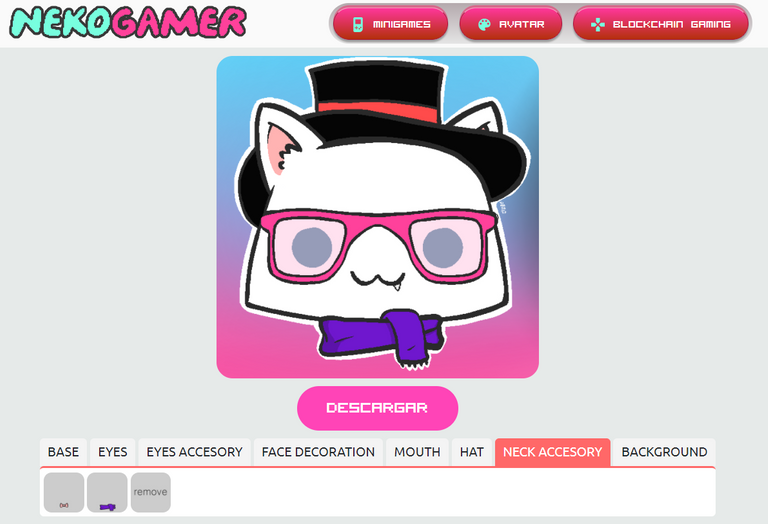 Do not hesitate to let me know if you set up a kawaii kitty as avatar on any of your social media, I'd be very happy to see it!
---
Economic system
There is also a small (and fictional) economic system going on in the platform, but I will talk about it in another post.
---
Thanks so much for reading, I hope you can have a look at the platform, give us some feedback, and of course, have fun and learn!