Use of propolis in the conservation of temporary molars.
Use of propolis in the conservation of temporary molars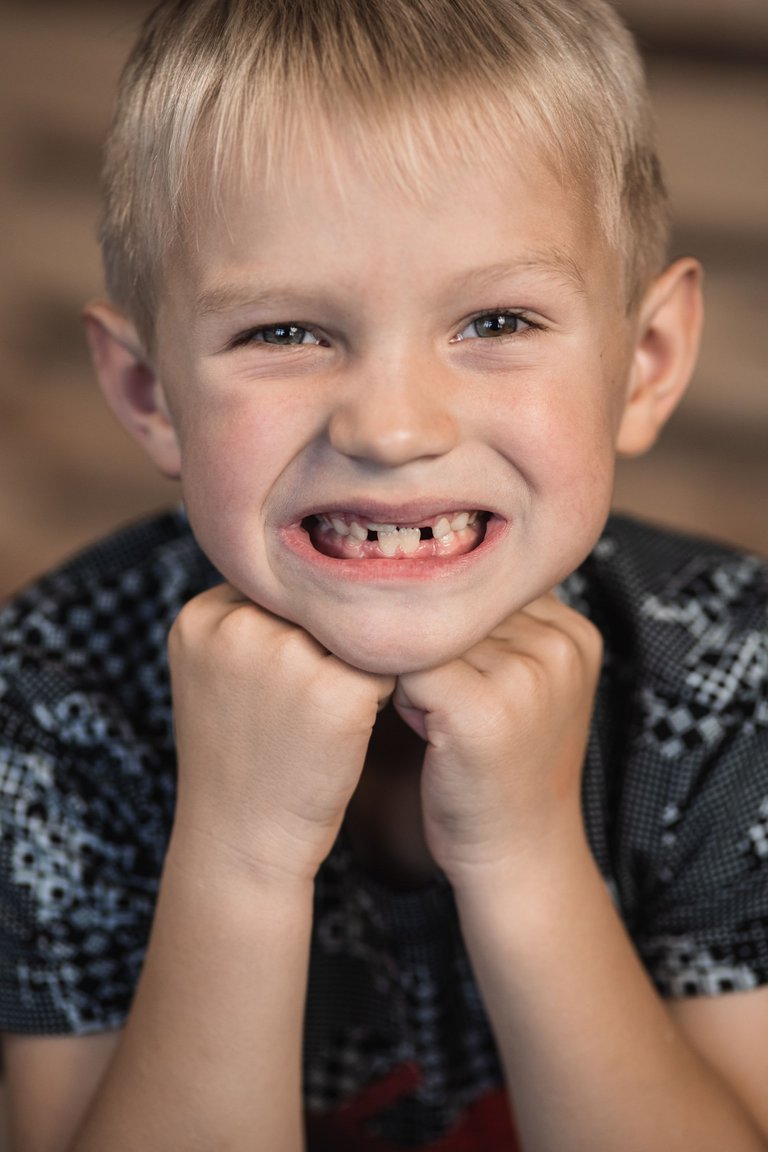 Hello Hive community, today I bring you a topic of great importance for all the conservation of temporary teeth and for this the use of propolis.
The child population constitutes a high-priority group in Dentistry, at this age the dental outbreak begins, without a doubt a highly anticipated event in the whole family, therefore, the care of each temporary tooth is of vital importance.
The temporary dentition plays a determining role in the development and growth of children, in aspects such as phonation, chewing, appearance, prevention of bad habits and eruption guidance.
Due to the current importance of aesthetics, children are increasingly aware of the repercussions of appearance. Thus, the loss of temporary teeth can affect the confidence and normal development of their personality.
Human beings are characterized by having two types of teeth, primary and permanent, which arise as a result of two dentitions. The primary dentition is made up of 20 teeth that are called primary or deciduous teeth. The first deciduous teeth erupt in the oral cavity between the first and second year of life, completing said dentition around three years of age.
The primary teeth are subsequently progressively replaced by the permanent dentition from the age of approximately six. The presence of the two dentitions in man responds to the need to accommodate the growth of the face and jaws.
The child's dental arches can only house a certain number of dental pieces, whose size is smaller than the pieces of the permanent or permanent dentition. With growth, there is a gradual increase in the size of the jaws, requiring not only more dental elements, but larger teeth.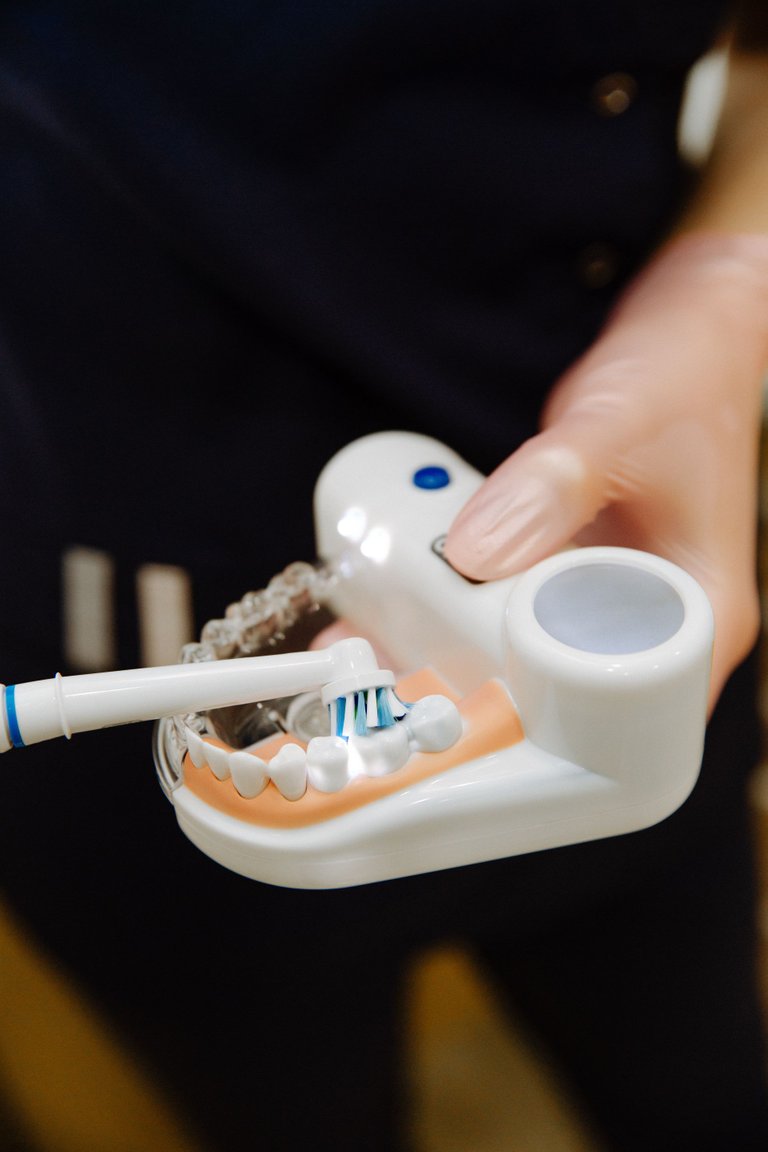 It is known that, since the end of the 20th century, the most frequent disease in humans is dental caries with averages affecting up to 90% of the world population, although this volume varies from one country to another and with different behaviors as well. at different ages. The epidemiology of this has been studied, its frequency in the different age groups, in the affected teeth as units and in their dental surfaces.
In temporary dentition, the teeth most frequently affected are the first and second molars, followed by the upper incisors. The occlusal and proximal surfaces of the molars are the most affected, showing a tendency to increase with age.
The early diagnosis of carious lesions is the main element in dentistry to be able to carry out an adequate and opportune treatment, which seeks to limit the damage before it reaches the internal tissues of the tooth, causing a pulp condition.
When a child patient presents a tooth with a pulp condition problem, their treatment will vary according to the conditions or characteristics of each case. You can proceed by partially removing the pulp tissue and giving drug treatment to the remaining tissue (pulpotomy), or a complete removal of the pulp tissue and obturation of the root canals (pulpectomy).
Endodontic treatment of primary teeth has been performed since 1932, using a wide variety of materials and techniques.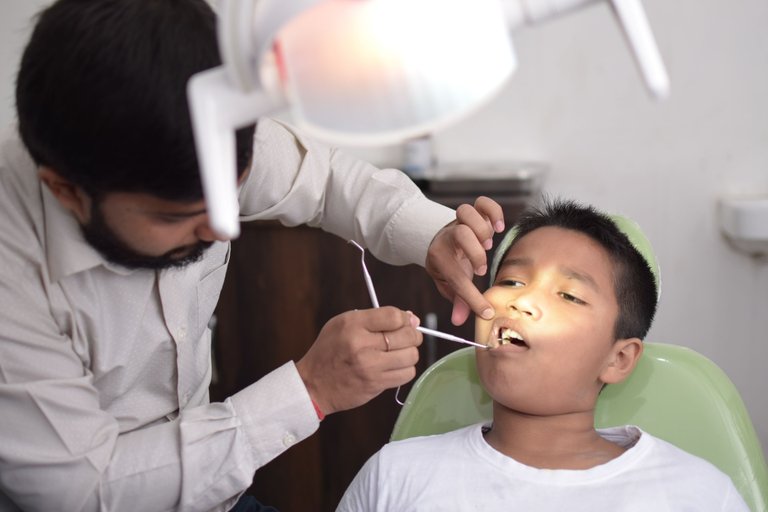 Although it is true that pulpotomy is a routine treatment in pediatric dentists, pulpectomy (complete removal of pulp tissue from the crown and root), despite being indicated in many cases, and perhaps because it is considered a more complex treatment, it is not performed as frequently and, on many occasions, extraction is chosen despite having teeth that can be restored in patients in whom there is no systemic or local contraindication.
Among the drugs most used in endodontic activity is formocresol, which is a fixing agent, which has a mummifying capacity. It causes a denaturation of the proteins of the root pulp closest to the pulp chamber and spreads towards the most apical pulp, fixing the tissues to a greater or lesser extent.
In most cases it allows normal resorption and exfoliation of primary teeth, it is a powerful germicide, due to its high alkalinity, it does not cause internal resorption and has a high percentage of clinical success.
Despite having no curative attributes of any kind, the drug has proven to be moderately clinically successful and has achieved great popularity with a favorable clinical response ranging from 80% to 100%.
Formocresol is the most widely used medication in the treatment of pulpotomy in deciduous teeth and is still accepted by the American Academy of Pediatric Dentistry.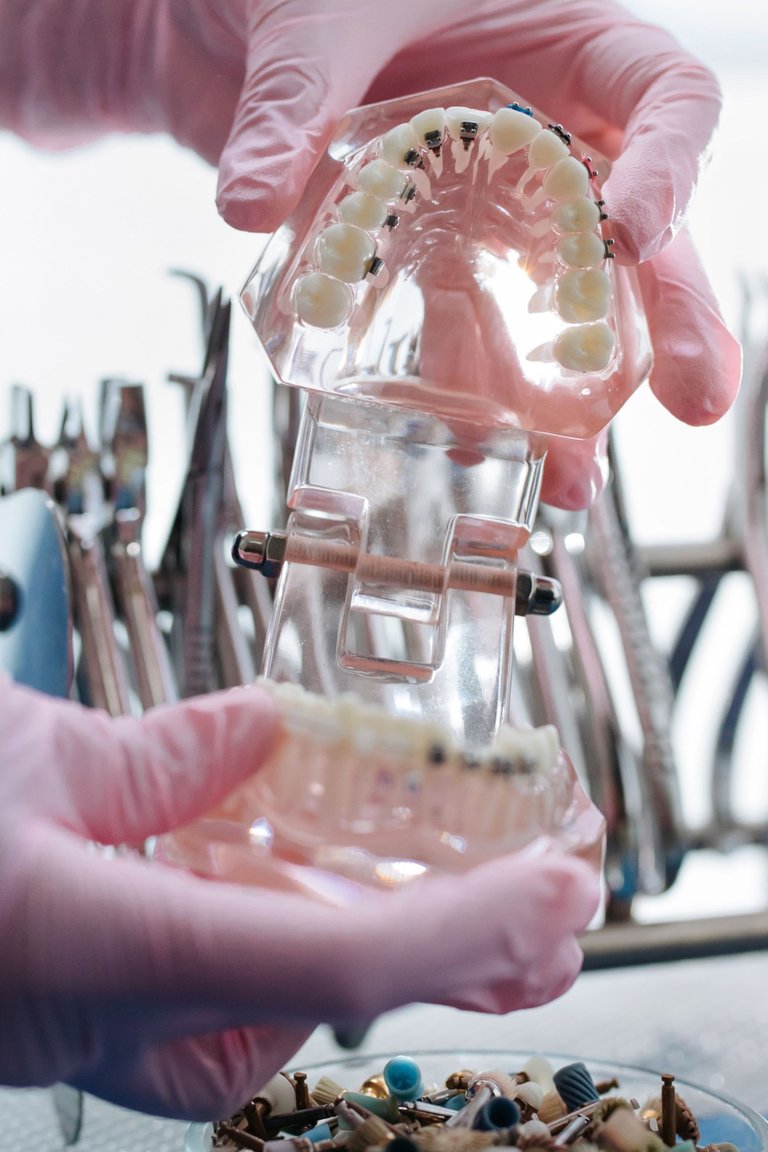 However, for years there has been serious concern on the part of professionals regarding its use, since it has been shown to have high toxicity.
Indeed, multiple studies have concluded that, due to its caustic potential, it can cause injuries to the soft tissues with which it comes into contact. In addition, during pulpotomy treatment, formocresol causes inflammation and necrosis to a greater or lesser degree of the root pulp, which can also affect the periodontal tissue and underlying permanent teeth.
On the other hand, research in animals has shown that formocresol can present systemic toxicity causing kidney and liver damage and that it has some mutagenic potential. For all these reasons, numerous studies have been carried out investigating other products that could offer an alternative to the use of formocresol in the treatment of pulpotomy in deciduous teeth.
There are many studies using glutaraldehyde, zinc oxide-eugenol, ferric sulfate, calcium hydroxide, lyophilized bone, morphogenetic bone proteins, electrosurgery, or laser; and all these drugs and/or techniques have shown good results in the short term, but none of them exceeds the range of success or ease of use of formocresol in the long term, so they have not been accepted as a better alternative.
Alternative medicine presents Dentistry, among others, to propolis as a solution to various oral health problems, hence there is a wide range of studies on it; its use in endodontics is proposed due to its various properties, such as being bacteriostatic and bactericidal, as well as the lack of side effects it has.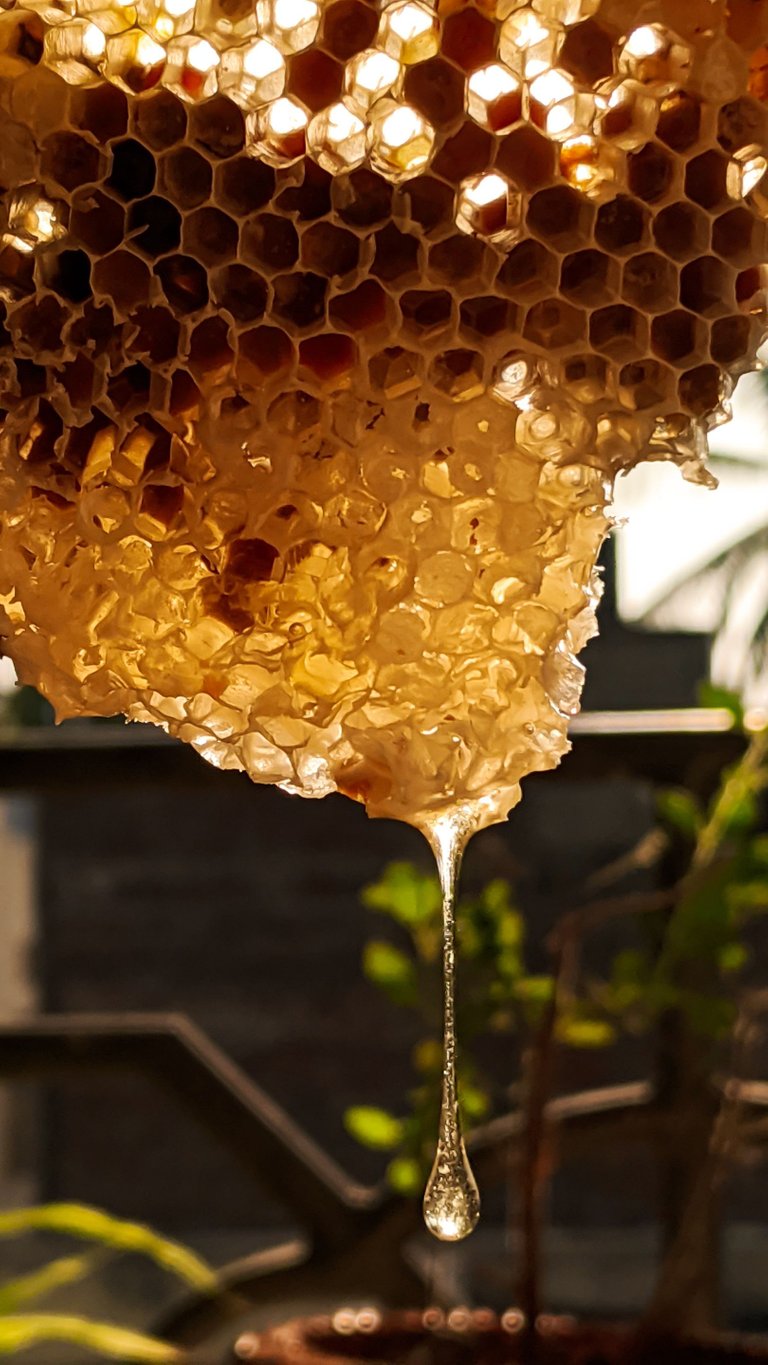 Propolis is a resinous substance, reddish brown or greenish yellow, produced by bees from plant resins that tends to darken.
It mainly contains wax and essential oils, and it is a very complex substance, soluble in alcohol and in solvents such as: ether, acetone, benzene and others.
It is the best known healing agent, and one of the best broad-spectrum antibacterial and antifungal products. It is 3.5 times more powerful as an anesthetic than cocaine.
It has anti-inflammatory, antitoxic, stimulating, bactericidal, bacteriostatic and antiseptic properties. In addition, it increases the activity of antibiotics.
Recently, great attention has been paid to the implications that propolis has in the area of dentistry; being very useful as a oral antiseptic, hemostatic and bactericidal, as a dental varnish, for dental hyperesthesia, to treat tooth pain, as a pulpal sedative, direct or indirect pulp capping, resistant infections in the root canal, in pediatric pulp treatments, canker sores and other disorders of the oral cavity.
The possibility of using propolis in pulpotomy treatments of primary teeth has been evaluated.
It has been shown that it is a biocompatible, innocuous material that has a basic pH of 12.5 on average and that it has a great sealing capacity. In addition, antibiotic, antiviral, antitumor, healing, anti-inflammatory, analgesic, antiallergic, epithelializing, anesthetics, immunostimulants; characteristics that favor the pulp healing process, the reduction of bacterial infection and the formation of reparative dentin.
In addition, it has other properties such as being a powerful antiseptic and having low solubility, which would allow it to remain stable over time in the pulp chamber.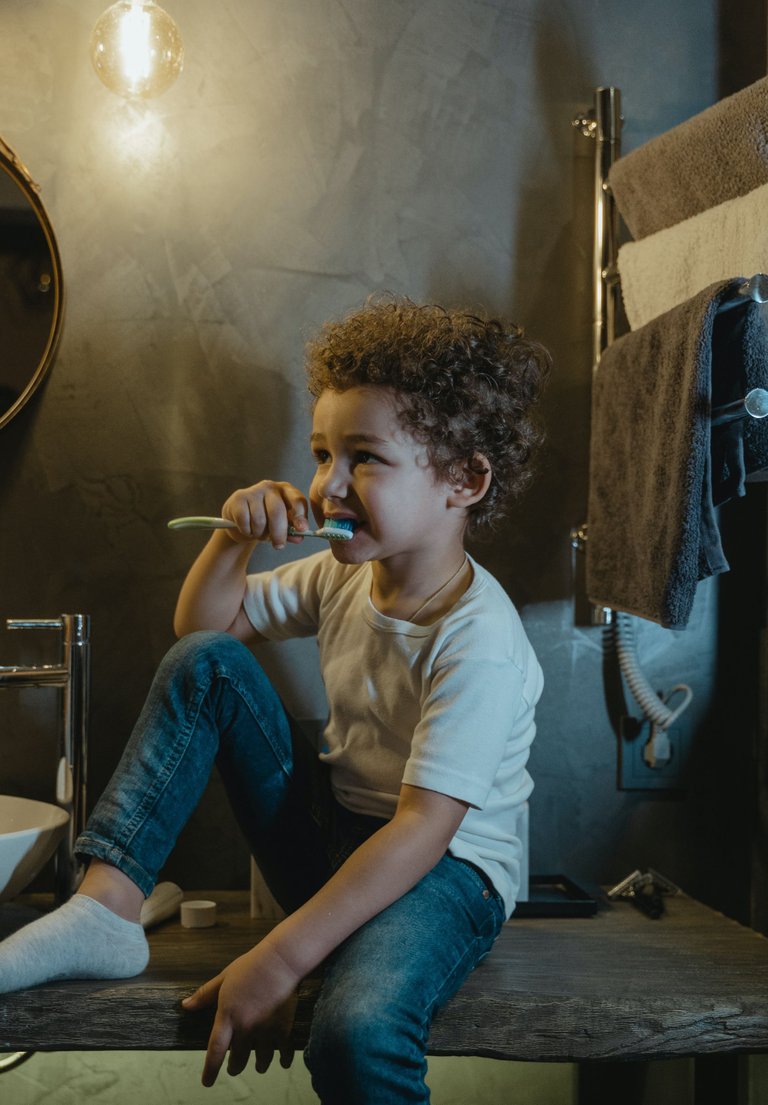 Despite the activities of promotion, prevention and cure that are carried out in the child population, a large number of patients present in the consultations with large pathological cavities, some with pulp tissue involvement and others with pulpal necrosis, the majority (molars) with there is still a long time to be exfoliated, which would cause its premature loss and a future malocclusion.
A timely treatment will allow the temporary molars to be preserved in the mouth, thus contributing to a balanced occlusion avoiding aesthetic problems for the patient.
Informative References:
• Pulpotomías de molares temporales en pulpas muertas con tintura de propóleos al 10%
• Uso del Propóleo en odontología
Text translated with Google Translate.
Banner created in Canva.

Uso de propóleos en la conservación de molares temporales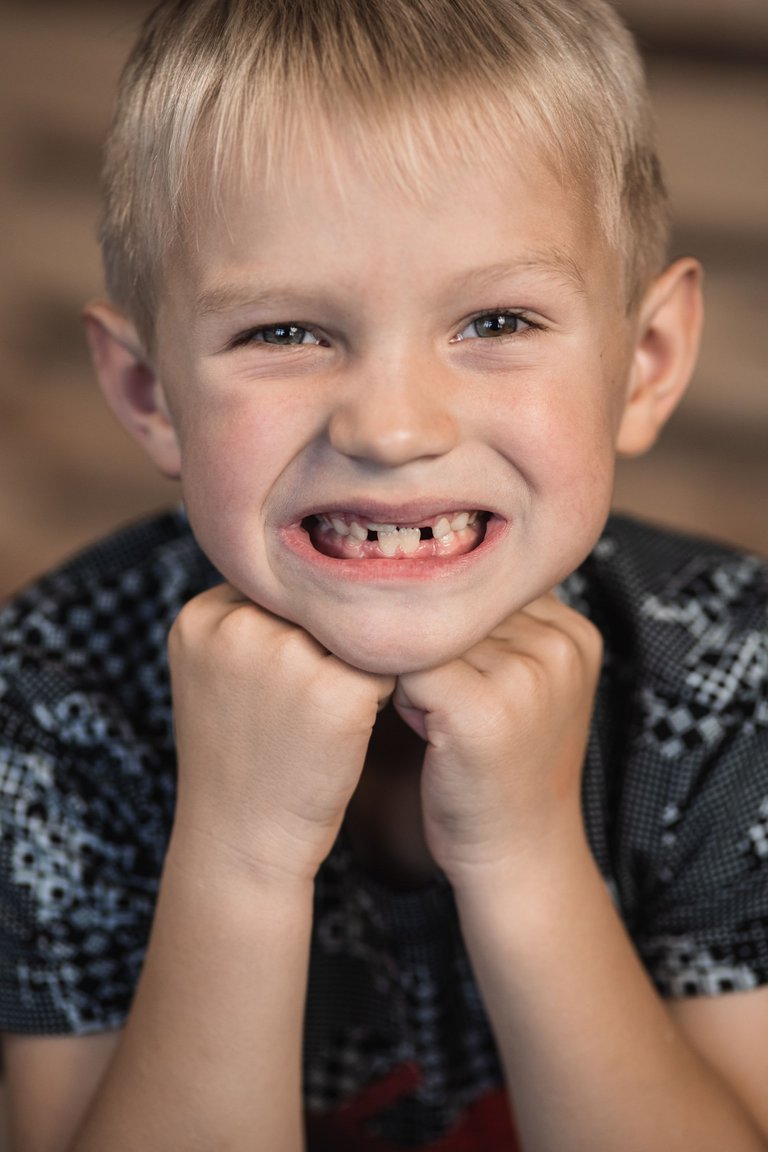 Hola comunidad de Hive hoy les traigo un tema de gran importancia para todos la conservación de los dientes temporales y para ello el uso de propóleos.
La población infantil constituye un grupo de alta prioridad en Odontología, en estas edades se inicia el brote dentario, sin duda un evento muy esperado en toda la familia, por tanto, el cuidado de cada diente temporal es de vital importancia.
La dentición temporal juega un papel determinante en el desarrollo y crecimiento de los niños, en aspectos como la fonación, masticación, apariencia,prevención de malos hábitos y guía de la erupción.
Debido a la importancia actual de la estética, los niños son cada día más conscientes de las repercusiones de la apariencia. Así, la pérdida de dientes temporales puede afectar la confianza y el desarrollo normal de su personalidad.
Los seres humanos, se caracterizan por poseer dos tipos de dientes, primarios y permanentes, que surgen como consecuencia de dos denticiones. La dentición primaria está constituida por 20 dientes que reciben la denominación de dientes primarios o deciduos. Los primeros dientes deciduos erupcionan en la cavidad bucal entre el primer y segundo año de vida completándose dicha dentición hacia los tres años de edad.
Los dientes primarios son reemplazados con posterioridad de forma progresiva por la dentición permanente a partir de los seis años aproximadamente. La presencia de las dos denticiones en el hombre responde a la necesidad de acomodarse al crecimiento de la cara y de los maxilares.
Las arcadas dentales del niño solo pueden albergar un determinado número de piezas dentales, cuyo tamaño es menor a las piezas de la dentición permanente o definitiva. Con el crecimiento, se produce gradualmente un aumento en el tamaño de los maxilares, necesitándose no solo más elementos dentarios, sino dientes más grandes.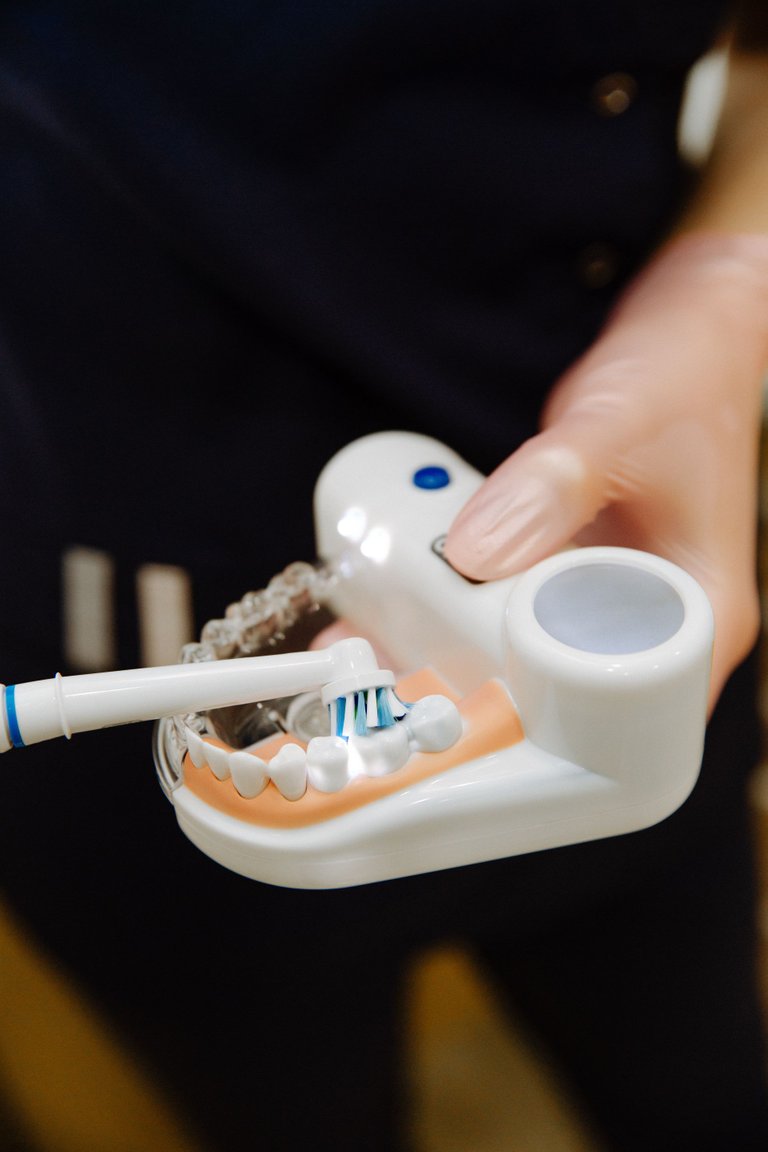 Se sabe que, desde finales del siglo XX, la enfermedad más frecuente en los seres humanos es la caries dental con promedios de afectación de hasta el 90 % de la población mundial, aunque este volumen varía de un país a otro y con comportamientos diferentes también en las distintas edades. Se ha estudiado la epidemiología de esta, su frecuencia en los distintos grupos de edades, en los dientes afectados como unidades y en sus superficies dentales.
En la dentición temporal los dientes que con mayor frecuencia se afectan, son los primeros y segundos molares, seguido de los incisivos superiores. Las superficies oclusales y las proximales de los molares son las más afectadas, mostrándose una tendencia al incremento con la edad.
El diagnóstico temprano de las lesiones cariosas, es el elemento principal en odontología para poder realizar un tratamiento adecuado y oportuno, que busque limitar el daño antes que este llegue a los tejidos internos del diente provocando una afección pulpar.
Cuando un paciente infantil presenta un diente con un problema de afección pulpar, su tratamiento variará según las condiciones o características de cada caso. Se puede proceder removiendo parcialmente el tejido pulpar y dar tratamiento medicamentoso al tejido remanente (pulpotomía), o a una remoción completa del tejido pulpar y obturación de los conductos radiculares (pulpectomía).
El tratamiento endodóntico en dientes temporales se ha realizado desde 1932, utilizándose una amplia variedad de materiales y técnicas.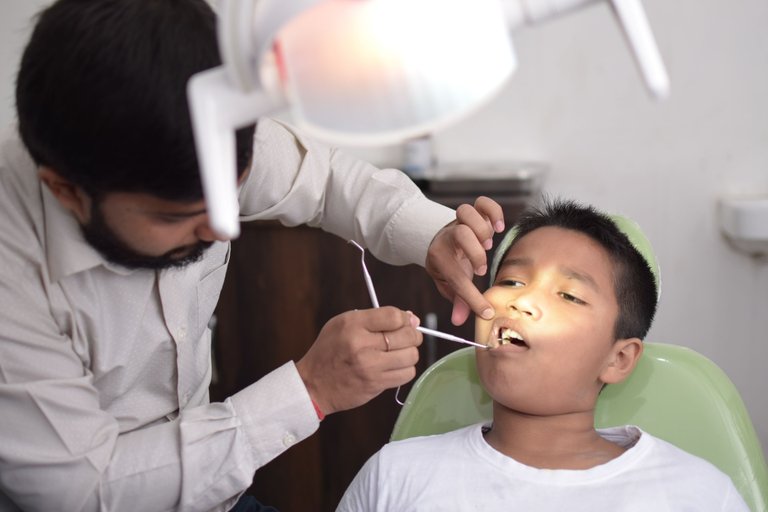 Si bien es cierto que la pulpotomía es un tratamiento rutinario en la consulta de los odontopediatras, la pulpectomía (eliminación completa del tejido pulpar de la corona y la raíz), a pesar de estar indicada en muchos casos, y quizás, por ser considerado un tratamiento más complejo, no se realiza con tanta frecuencia y, en muchas ocasiones, se opta por la extracción a pesar de disponer de piezas dentales que pueden ser restauradas en pacientes en los que no existe contraindicación sistémica o local.
Dentro de los medicamentos más utilizados en la actividad endodóntica se encuentra el formocresol el cual es un agente fijador, que tiene capacidad momificante. Provoca una desnaturalización de las proteínas de la pulpa radicular más próxima a la cámara pulpar y difunde hacia la pulpa más apical, fijando los tejidos en mayor o menor medida.
En la mayoría de los casos permite una reabsorción normal y exfoliación de los dientes temporales, es un germicida potente, debido a su alta alcalinidad, no provoca reabsorciones internas y presenta un elevado porcentaje de éxito clínico.
A pesar de no tener atributos curativos de ningún tipo, la droga ha demostrado ser un éxito clínico moderado y ha alcanzado gran popularidad con una respuesta clínica favorable que va desde 80% a 100%.
El formocresol es el medicamento más empleado en el tratamiento de pulpotomía en dientes temporales y, todavía, es aceptado por la American Academy of Pediatric Dentistry.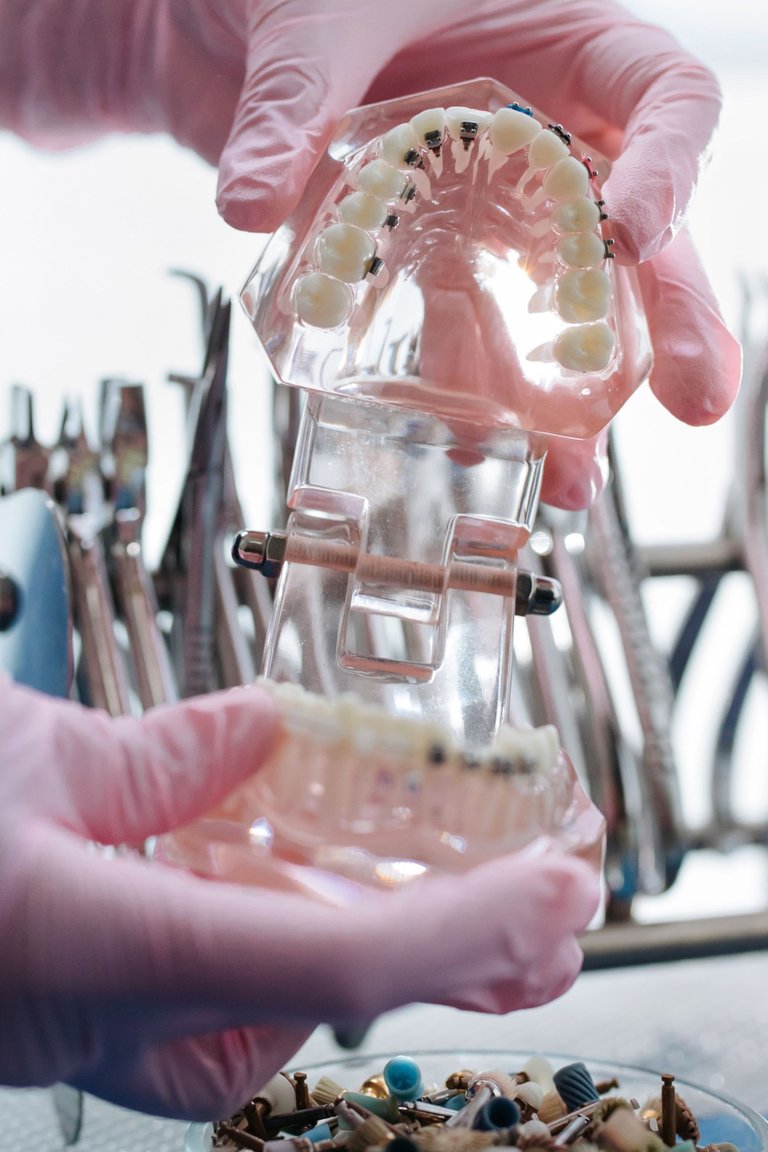 Sin embargo, desde hace años existe una seria preocupación por parte de los profesionales con respecto a su uso ya que se ha demostrado que posee una elevada toxicidad.
En efecto, múltiples estudios han concluido que, debido a su potencial cáustico, puede provocar lesiones en los tejidos blandos con los que entra en contacto. Además, durante el tratamiento de pulpotomía, el formocresol provoca inflamación y necrosis en mayor o menor grado de la pulpa radicular pudiendo afectar también al tejido periodontal y a los dientes permanentes subyacentes.
Por otro lado, investigaciones en animales han mostrado que el formocresol puede presentar toxicidad sistémica provocando daños renales y hepáticos y que presenta cierto potencial mutagénico. Por todo ello, se han llevado a cabo numerosos estudios investigando otros productos que pudieran ofrecer una alternativa al uso del formocresol en el tratamiento de pulpotomía en dientes temporales.
Hay muchos estudios utilizando glutaraldehído, óxido de cinc-eugenol, sulfato férrico, hidróxido de calcio, hueso liofilizado, proteínas óseas morfogenéticas, electrocirugía o láser; y todos estos fármacos y/o técnicas han mostrado buenos resultados a corto plazo pero ninguno de ellos supera, a largo plazo, el rango de éxito ni la facilidad de uso del formocresol por lo que no se han aceptado como una mejor alternativa.
La medicina alternativa presenta a la Odontología, entre otros, al propóleos como solución a diversos problemas de salud oral, de allí que existe una amplia gama de estudios sobre el mismo; se propone su empleo en endodoncia debido a sus diversas propiedades, como ser bacteriostático y bactericida, así como por la carencia de efectos secundarios que posee.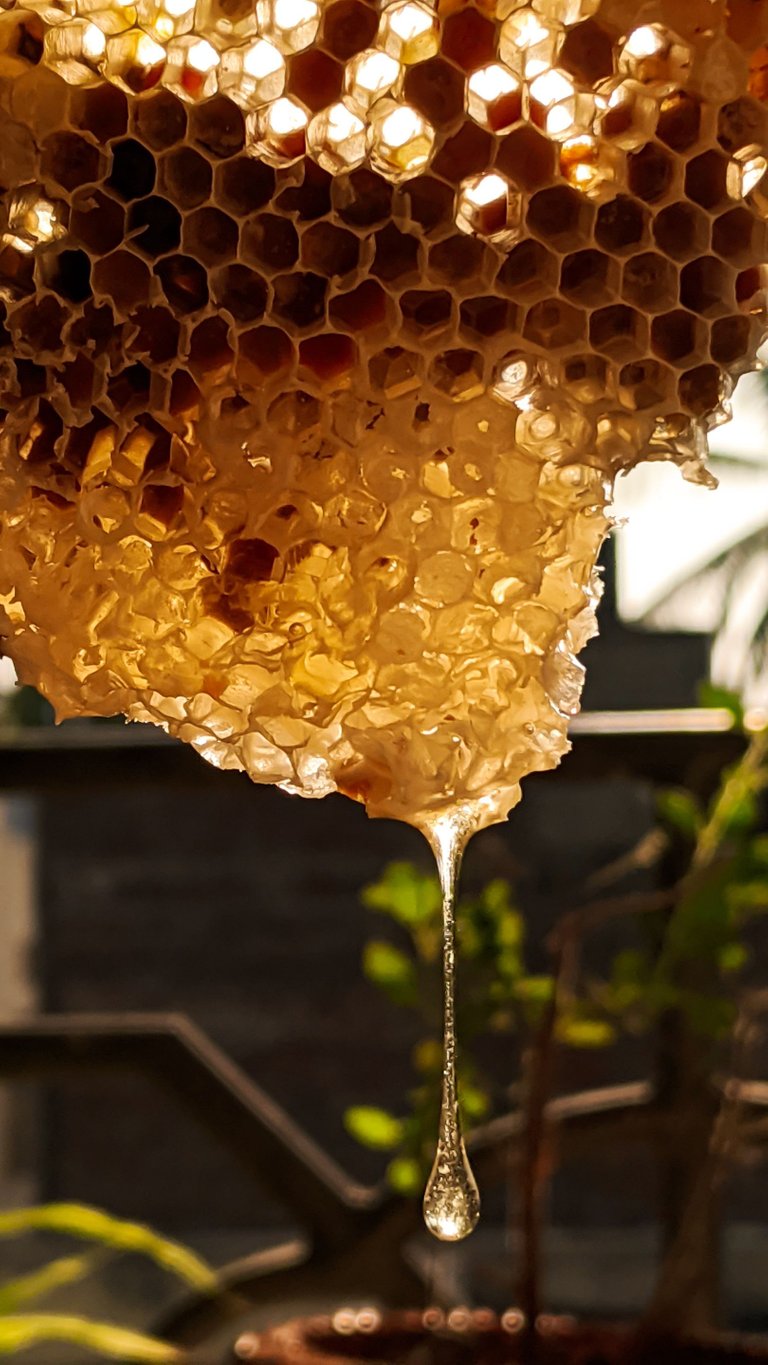 El propóleos es una sustancia resinosa, de color pardo rojizo o amarillo verdoso, producida por las abejas a partir de resinas vegetales que tiende a oscurecerse.
Contiene fundamentalmente cera y aceites esenciales, y es una sustancia muy compleja, soluble en alcohol y en solventes tales como: éter, acetona, benceno y otros.
Es el mejor cicatrizante conocido, y uno de los mejores productos antibacterianos y antifúngicos de amplio espectro. Es 3,5 veces más potente como anestésico que la cocaína.
Tiene propiedades antiinflamatorias, antitóxicas, estimulantes, bactericidas, bacteriostáticas y antisépticas. Además, eleva la actividad de los antibióticos.
Recientemente se ha prestado gran atención a las implicaciones que tiene el propóleos en el área de odontología; siendo muy útil como antiséptico bucal, hemostático y bactericida, como barniz dentario, para la hiperestesia dentinaria, para tratar odontalgias, como sedante pulpar, recubrimiento pulpar directo o indirecto, infecciones resistentes en el conducto radicular, en los tratamientos pulpares pediátricos, aftas bucales y otras alteraciones de la cavidad bucal.
Se ha valorado la posibilidad de emplear el propóleos, en los tratamientos de pulpotomías de los dientes temporales.
Ha demostrado que es un material biocompatible, inocuo que presenta un pH básico de 12,5 de media y que tiene una gran capacidad de sellado, además se le adjudican propiedades antibióticas, antivirales, antitumorales, cicatrizantes, antiinflamatorias, analgésicas, antialérgicas, epitelizantes, anestésicas, inmuno estimulantes; características que favorecen el proceso de curación pulpar, la reducción de infección bacteriana y la formación de dentina reparativa.
Además, posee otras propiedades como ser un poderoso antiséptico y poseer baja solubilidad, lo que permitiría su permanencia en el tiempo de forma estable en la cámara pulpar.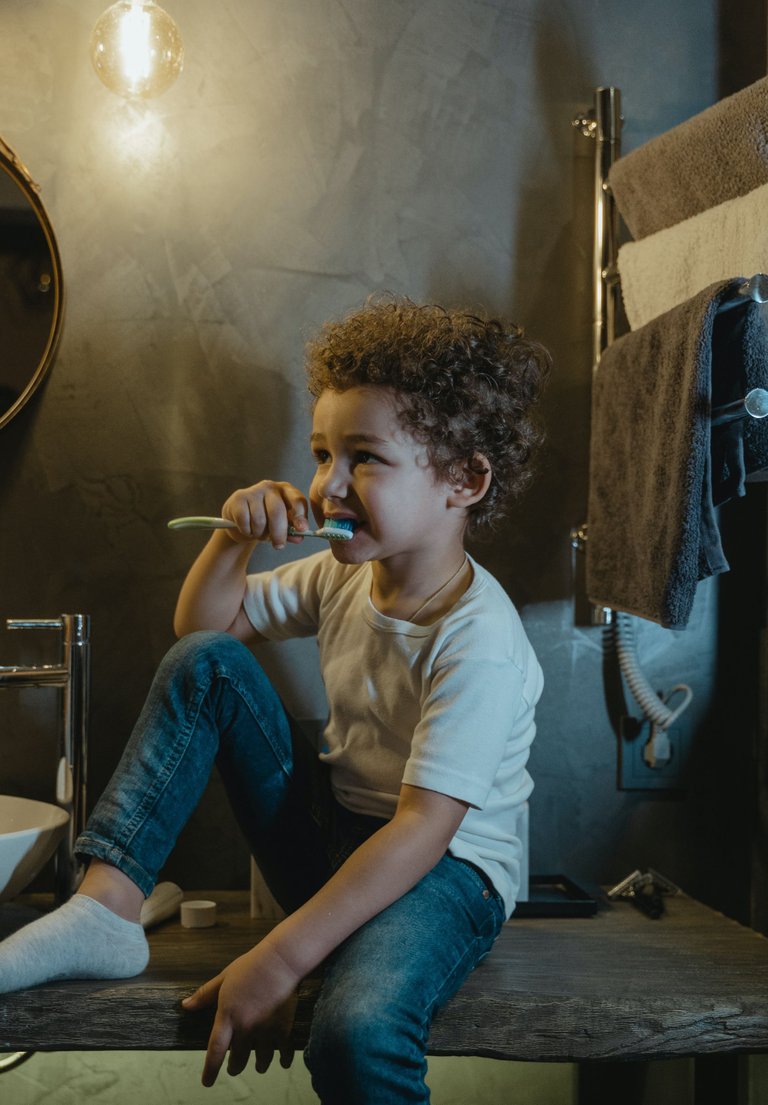 A pesar de las actividades de promoción, prevención y curación que se realizan en la población infantil se presentan en las consultas gran cantidad de pacientes con amplias cavidades patológicas, con afectación del tejido pulpar algunos y otros con necrosis pulpar, la mayoría (molares) con mucho tiempo aún para ser exfoliados lo cual provocaría su pérdida prematura y una futura maloclusión.
Un tratamiento oportuno permitirá conservar los molares temporales en boca contribuyendo así a una oclusión balanceada evitando problemas de estética al paciente.
Referencias Informativas:
• Pulpotomías de molares temporales en pulpas muertas con tintura de propóleos al 10%
• Uso del Propóleo en odontología
Texto traducido con Google Translate.
Banner creado en Canva.

---
---