Myasthenia gravis what is it and how to treat it?
Myasthenia gravis what is it and how to treat it?
Hello Hive community, today I bring you a very interesting and at the same time not very well-known topic, Myasthenia gravis.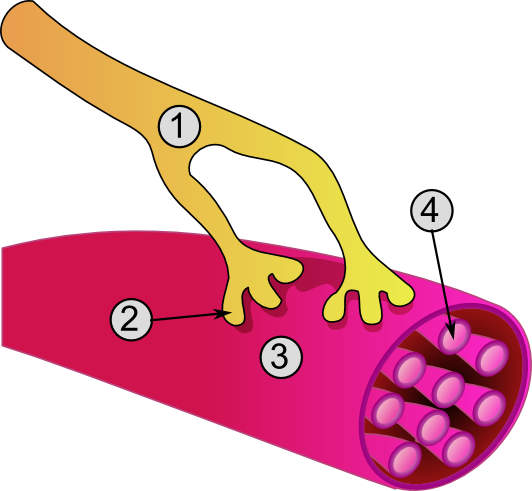 Source
Myasthenia Gravis is a degenerative disease of autoimmune cause and is produced by a lack of normal communication between nerves and muscles. It presents as fatigue and muscle weakness.
This condition usually occurs in women over 40 and men over 60. Currently there is no cure for this disease but its symptoms are treated, which improves the quality of life of patients.
Myasthenia Gravis causes weakness in the muscles that are controlled voluntarily, although some muscle groups tend to be more affected, such as the muscles of the eyes, face and throat, as well as those of the neck and extremities.
Because of this, the patient may suffer from drooping eyelids, double vision, difficulty speaking and swallowing, alteration of facial expression and chewing.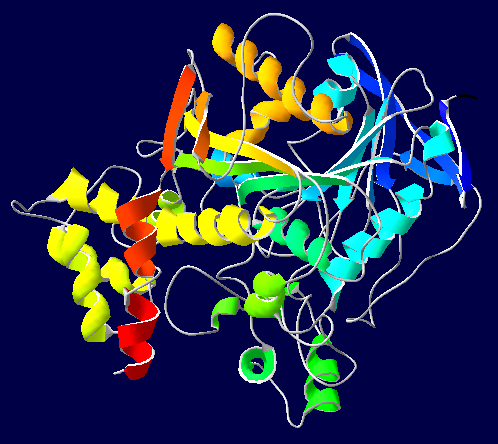 Source
• Mechanism of action of Myasthenia Gravis:
Communication between nerves and muscles occurs thanks to the mediation of chemical substances called neurotransmitters which reach specific receptors in the muscles. In myasthenia gravis, the patient's immune system recognizes the receptors as a foreign agent in the body. and block or destroy receptors for a neurotransmitter called acetylcholine.
The thymus (a gland in the chest) is thought to produce antibodies that block acetylcholine, and non-cancerous tumors may be found in this gland in some patients.
There are some events or factors that can complicate this condition such as stress, infections, fatigue, surgery, pregnancy, menstruation.
• Treatment:
The use of anticholinesterase drugs allows more availability of circulating acetylcholine. Medications that act on the immune base of this disease such as steroids can also be used. In some cases, thymus surgery is indicated.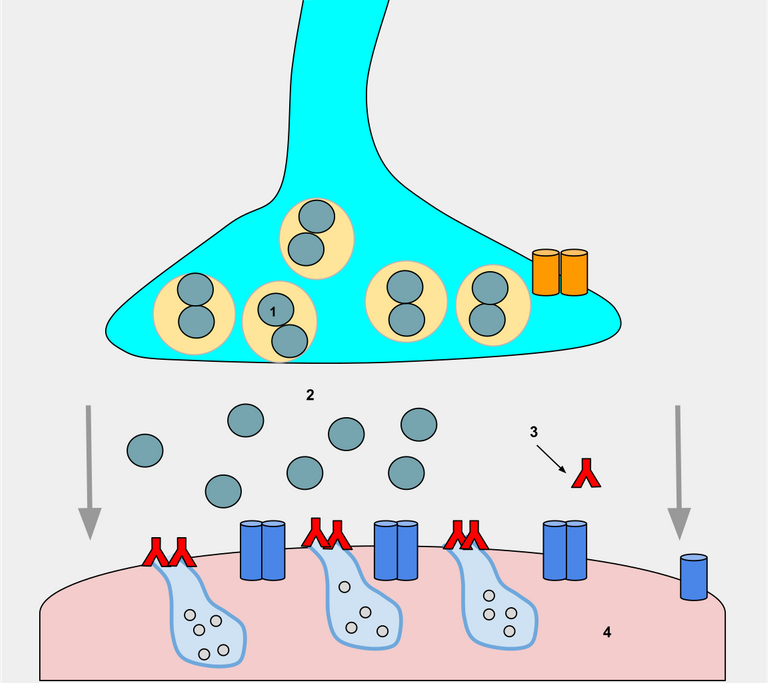 Source
The diagnosis of this condition should only be made by a health professional through a correct questioning, clinical examination and complementary tests. Patients suffering from this pathology need a lot of support from family and society. With proper treatment the symptoms decrease considerably.
Thanks for reading me!
Informative References:
• Myasthenia Gravis: diagnosis and treatment
Text translated with Google Translate.
Banner created in Canva.

Miastenia gravis qué es y como tratarla?
Hola comunidad de Hive hoy les traigo un tema muy interesante y a la vez no muy conocido la Miastenia gravis.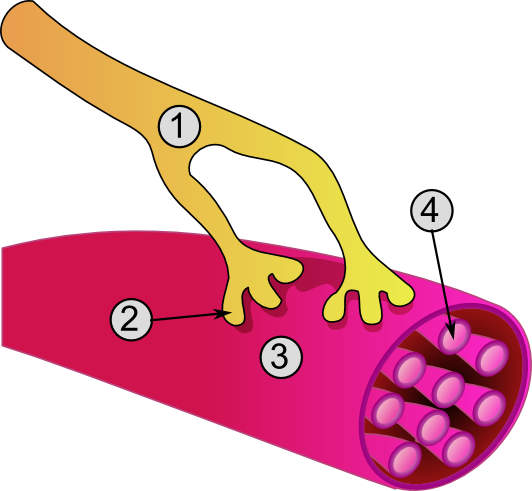 Fuente
La Miastenia Gravis es una enfermedad degenerativa de causa autoinmune y se produce por una falta de comunicacion normal entre nervios y musculos.Se presenta como fatiga y debilidad muscular.
Esta condicion suele presentarse en mujeres de mas de 40 años y hombres de mas de 60. En la actualidad no existe cura para esta enfermedad pero sí se tratan sus síntomas lo que mejora la calidad de vida de los pacientes.
La Miastenia Gravis provoca debilidad en los músculos que son controlados de manera voluntaria aunque algunos grupos musculares suelen verse mas afectados como los músculos de ojos cara y garganta ,asi como los del cuello y extremidades.
A causa de esto el paciente puede sufrir de párpados caídos ,visión doble , dificultad para hablar y tragar , alteración de la expresión facial y la masticación.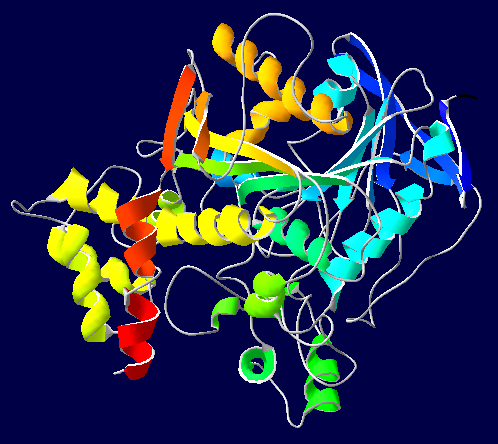 Fuente
• Mecanismo de acción de la Miastenia Gravis:
La comunicación entre los nervios y los músculos se produce gracias a la mediación de unas sustancias químicas llamadas neurotransmisores los cuales llegan a receptores específicos en los músculos, en la Miastenia Gravis el sistema inmunitario del paciente reconoce a los receptores como un agente extraño en el cuerpo y bloquean o destruyen a los receptores de un neurotransmisor llamado acetilcolina.
Se cree que el timo(una glándula situada en el pecho) produce los anticuerpos que bloquean la acetilcolina y en algunos pacientes se pueden encontrar tumores no cancerosos en esta glándula.
Existen algunos eventos o factores que pueden complicar esta condición como el estrés , infecciones , fatiga, cirugía , embarazo, menstruación .
• Tratamiento:
El uso de medicamentos anticolinesterásicos permiten que exista mas disponibilidad de acetilcolina circulante. También se pueden emplear medicamentos que actú en sobre la base inmunitaria de esta enfermedad como los esteroides. En algunos casos es indicada la cirugía del timo.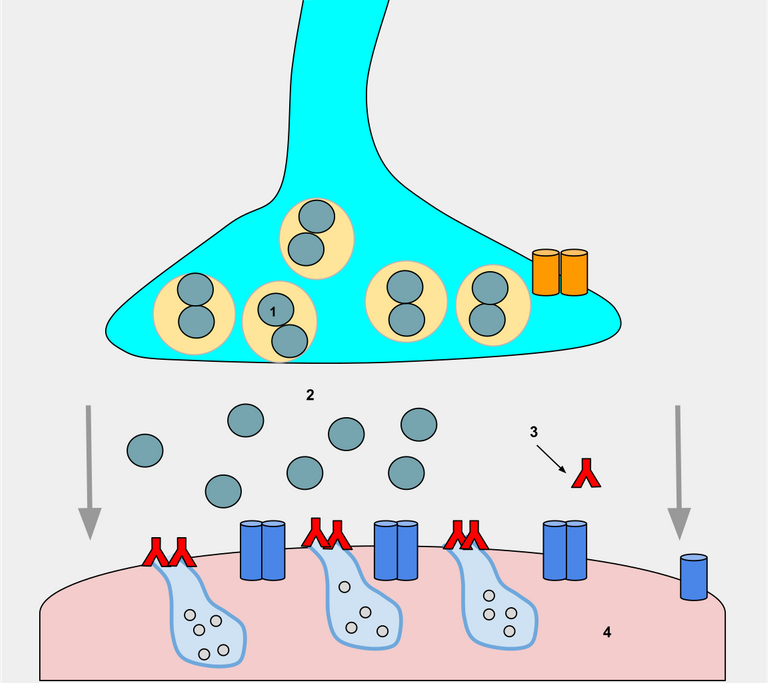 Fuente
El diagnóstico de esta condición solo debe realizarlo un profesional de la salud mediante un correcto interrogatorio, examen clínico y complementarios. Los pacientes que sufren esta patología necesitan mucho apoyo de la familia y la sociedad. Con un tratamiento adecuado los síntomas disminuyen considerablemente.
Gracias por leerme!
Referencias Informativas:
• Myasthenia Gravis: diagnosis and treatment
Texto traducido con Google Translate.
Banner creado en Canva.

---
---