Laughing Gas Becoming a Serious Concern in Our Environment and Health
We have been trying to get the Ozone layer back to normal, following the Montreal protocol that banned over 100 Substances that Depleted the Ozone Layer but in recent times, I have seen people using a particular gas from a canister and it looks like with the increased use of that gas, there might be problems.
You must have seen videos of people who now inhale Nitrous oxide also known as laughing gas. In case you do not know, Nitrous Oxide is becoming a major threat to the ozone layer and it is a greenhouse gas that contributes to global warming. N2O is a colorless gas, made up of Oxygen and Nitrogen and it was first synthesized in 1772 by Joseph Priestly. Soon, due to studies on the gas, scientists confirmed that inhaling it makes people feel light-headed, so they referred to it as laughing gas.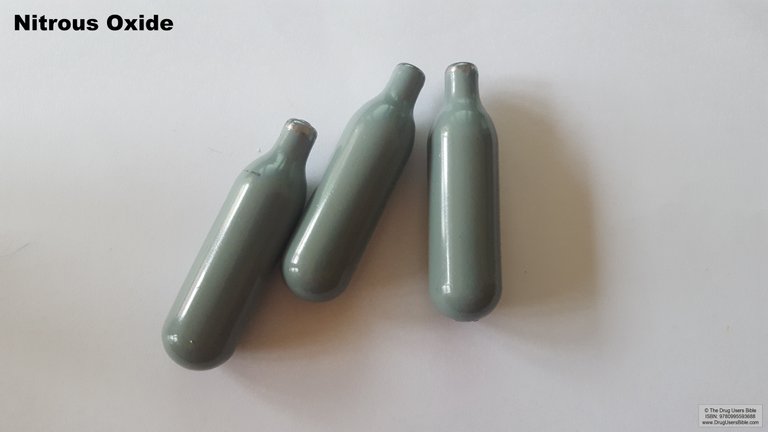 Wikimedia Commons
People getting high on it isn't new, as it was used in the 19s among the rich in parties to get light-headed. American dentist Horace Well then tried it as a painkiller before tooth extraction, and since then, it has been introduced into medicine. In recent times, it has even gained more traction as a party drug and the amount of Nitrous Oxide released into the atmosphere has increased in recent times to about 23% and nitrous oxide (N2O) has accounted for 6% of all U.S. greenhouse gas emissions from human activities.
A significant portion of Nitrous oxide emissions originates from natural sources like forests, soils, and oceans. Microbes in the soil play a key role in converting nitrogen to nitrous oxide, and this conversion becomes more active in warmer environments. Consequently, the rise in global temperatures leads to increased Nitrous oxide emissions by these microbes.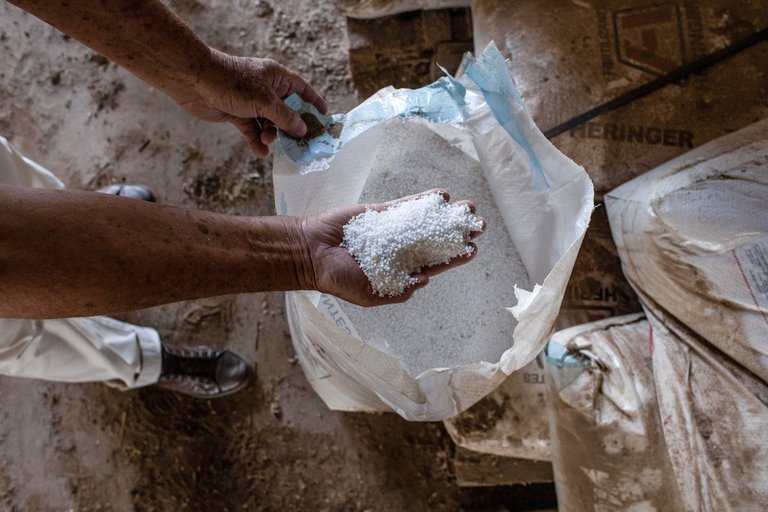 dialogochino
We also release nitrous oxide from human activities such as from burning fossil fuel, biomass burning, from waste water or even from dental use. But the biggest cause of Nitrous oxide in human activities is agriculture, thanks to nitrogen based fertilizers where only about half gets into the plant, while the rest is taken up by microbes in the soil, turning it into nitrous oxides along with other things. The chemical industry also adds to the emission of Nitrous oxide. It emits as byproducts of adipic and nitric acid. It is needed in the production of lots of products such as nylon, cars, and so on.
Nitrous oxide, as a greenhouse gas, possesses unique characteristics that make it a potent contributor to global warming. It is the third most abundant greenhouse gas, following methane and carbon dioxide, and is even more effective at trapping heat than CO2. Nitrous oxide has a long atmospheric lifetime, exceeding 100 years, and is responsible for approximately 6% of global warming. Addressing Nitrous oxide emissions is a complex challenge. As the global population continues to grow, the demand for food and other products will increase, perpetuating Nitrous oxide emissions. However, industries can play a pivotal role in emission reduction.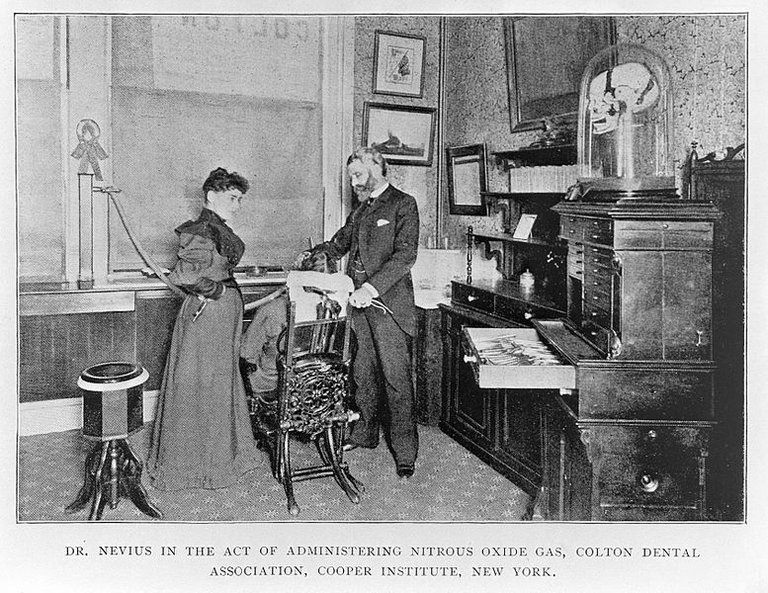 Wikimedia Commons
In medicine, when Nitrous oxide is used, it is used as aesthetics and anxiolytic for anxiety during an inpatient or outpatient surgical procedure. As a recreational substance, it has been abused and a lot of people do not know its adverse effect such as severe headache, dizziness, numbness of the body, sedation, uncoordinated movements, blurred vision, fatigue, feelings of paranoia, and inability to think straight. It can also lead to vitamin B12 deficiency when taking in the long term, and can also lead to paralysis and anemia.
As we navigate the challenges posed by Nitrous oxide emissions, it's clear that raising awareness about its environmental impact and promoting responsible use is crucial. Our environment, as well as our health is important to us, so we should be perform lots of activities such as industrial once at moderate levels and follow industrial guidelines to help reduce these greenhouse gases.
---
---
Reference
---
---
---