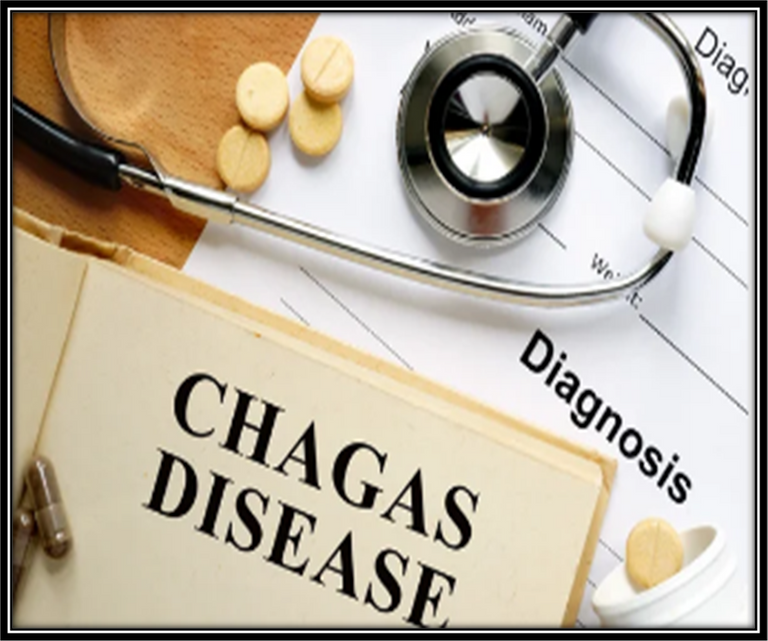 Un fuerte abrazo para todos los usuarios de esta increíble plataforma.
@Efemerides.com trae para ustedes el "Día Mundial de la enfermedad de Chagas" la cual fue proclamada en el año 2019 por la Organización Mundial de la Salud , con el propósito de concientizar a la población en general sobre aquellas enfermedades tropicales desatendidas, esta fecha se estableció justamente porque un 14 de abril del año 1909 fue diagnosticada la primera paciente con esta afección, la cual fue descubierta por el Doctor Carlos Ribeiro Chagas, por tal motivo hoy en día este enfermedad es conocida como la enfermedad de Chagas.
A big hug to all the users of this incredible platform.
@Efemerides.com brings to you the "World Chagas Disease Day" which was proclaimed in 2019 by the World Health Organization, in order to raise awareness among the general population about those neglected tropical diseases, this date was established precisely because on April 14, 1909 was diagnosed the first patient with this condition, which was discovered by Dr. Carlos Ribeiro Chagas, for that reason today this disease is known as Chagas disease.

Es oportuno mencionar que el Chaga es una enfermedad silenciosa, inflamatoria e infecciosa ,conocida como tripanosomiasis americana, muy común en las zonas rurales, que se transmite por la picadura o por el contacto fecal de un insecto llamado triatomino, conocido popularmente como Chipo, que provoca graves afecciones cardíacas, neurológicas y digestivas, en ocasiones la muerte, se estima que a nivel mundial hay de 6 a 7 millones de personas infectadas por este parásito, entre los síntomas podemos mencionar dos fases: Aguda y crónica, en la fase aguda los síntomas son: Fiebre ,dolores musculares, aumentó el hígado, párpados inflamados, entre otros , con relación la fase crónica se puede puntualizar ciertas complicaciones grave como : Agrandamiento del corazón, arritmias cardíaca, paro cardíaco , dificultad para defecar, derrame cerebral y muerte súbita.
It is appropriate to mention that Chaga is a silent, inflammatory and infectious disease, known as American trypanosomiasis, very common in rural areas, which is transmitted by the bite or fecal contact of an insect called triatomine, popularly known as Chipo, which causes serious cardiac, neurological and digestive disorders, sometimes death, it is estimated that worldwide there are 6 to 7 million people infected by this parasite, among the symptoms we can mention two phases: Acute and chronic, in the acute phase the symptoms are: Fever, muscle aches, increased liver, swollen eyelids, among others, in relation to the chronic phase can point out certain serious complications such as: enlargement of the heart, cardiac arrhythmias, cardiac arrest, difficulty defecating, stroke and sudden death.
---

A este carácter se añade que el tratamiento está centrado en la eliminación del parásito y en el control de los síntomas, cuyo diagnóstico es clínico, epidemiológico y de laboratorios, es decir, que se diagnostica mediante métodos parasitológicos en sangre o por evaluación clínica, dónde se tome en cuenta antecedentes epidemiológicos, entre las medida de prevención se sugiere desinfección, fumigación y limpieza de las viviendas como de las áreas circundantes.
In addition, treatment is focused on the elimination of the parasite and the control of symptoms, whose diagnosis is clinical, epidemiological and laboratory, that is, it is diagnosed by parasitological methods in blood or by clinical evaluation, where epidemiological antecedents are taken into account.

---
Datos curiosos:
Hoy también se celebra el "Día Mundial de las Américas " una fecha para resaltar y conocer la soberanía y la unión de forma voluntaria entre las Repúblicas Americanas, con el fin de alcanzar la paz, un clima de hermandad, justicia social y la solidaridad de los pueblos del continente americano.
Curious facts:
Today is also celebrated the "World Day of the Americas " a date to highlight and know the sovereignty and union on a voluntary basis among the American Republics, in order to achieve peace, a climate of brotherhood, social justice and solidarity of the peoples of the American continent.

---
Estimado lector @Efemerides.com es un proyecto para resaltar esas fechas importantes que han marcado la historia, una ventana abierta al pasado, gracias por su visita y por valorart este contenido, si desea contribuir con este proyecto que se inicia a través de este increíble plataforma, tu aporte será bien recibido, gracias por tu apoyo. Éxitos y bendiciones.
Dear reader @Efemerides.com is a project to highlight those important dates that have marked the history, an open window to the past, thank you for your visit and for valuing this content, if you wish to contribute to this project that starts through this incredible platform, your contribution will be well received, thank you for your support. Success and blessings.

---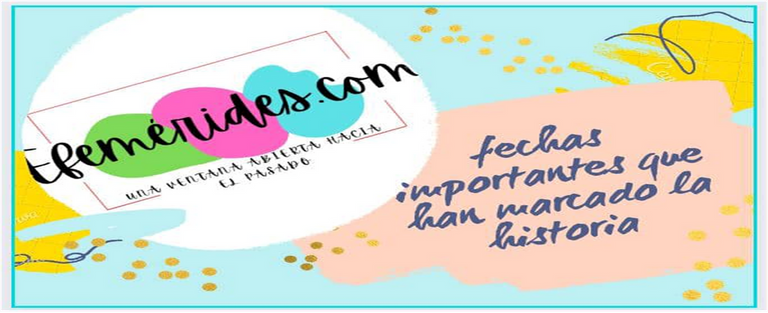 @efemerides.com
Gracias por tu visita y por apreciar este contenido.
Texto traducido en deepl.
Conversor de letra 3D
Imágenes de pixabay con su respectiva fuentes
Imagenes, banner y separadores hechos en Canva y en Power Point