---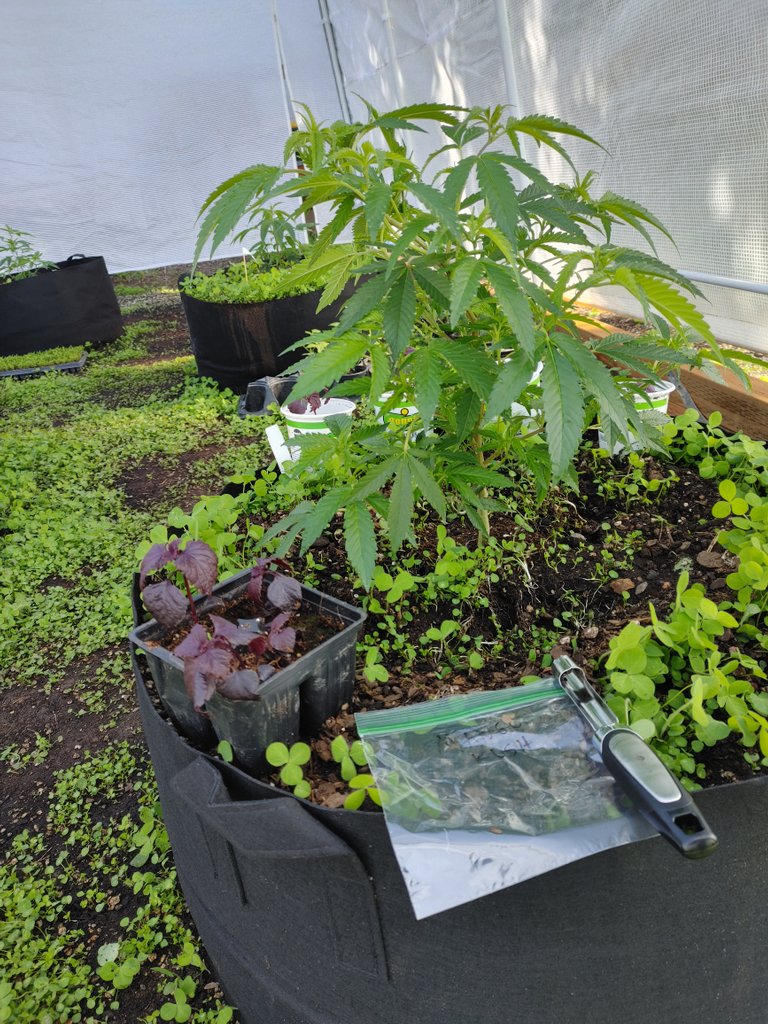 I did a soil assessment for the Mango Kush today. I took soil 6" from approximately the base of the plant. I used a apple corer. This is what I saw under the microscope. Note, 2 videos did not make it into the edit for user error.
The first 25 or so minutes is the nematode scan. I tried doing a trick with the lighter to slow them down but eh they ran off each time. I need to get faster during the nematode scan process but it is fun still following the nematodes to identify them.
First was the Nematode scan.
Using the 10x (100x total magnfication) objective I scanned for nematodes.
At 06:45 minutes and 14:04 minutes I spotted a couple of nematodes and switched my objective from 100x total magnification to 400x total magnification to better identify each one (all measurements and identifications come from the 400x total magnification). I will be making NFTs out of the nematode pictures here so be on the look out for sexy nematode pics and look for them over at @nftshowroom in the near future. I will include other unlockable files when purchasing them. Thanks for verifying me over at Nftshowroom @juliakponsford!
The predatory nematode at 06:45 mins. Note- it seemed to have a terminal bulb.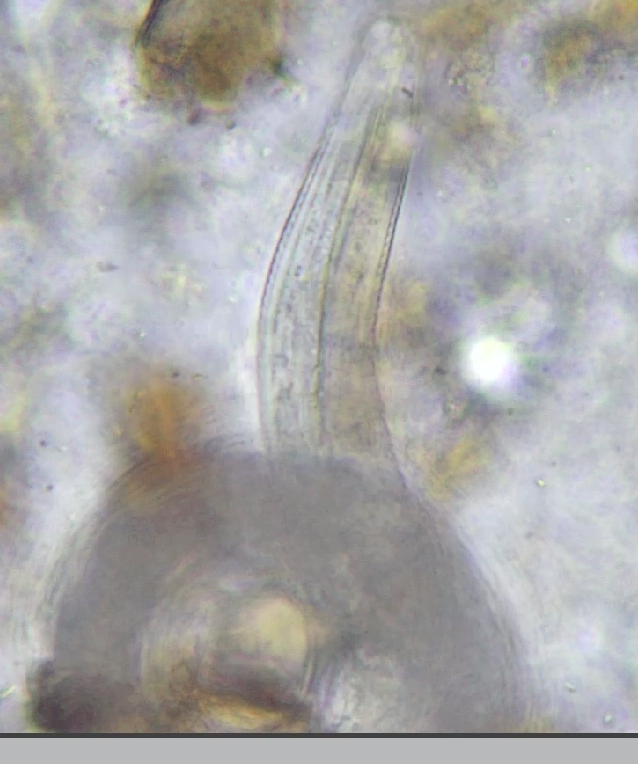 The Bacterial Nematode at 14:04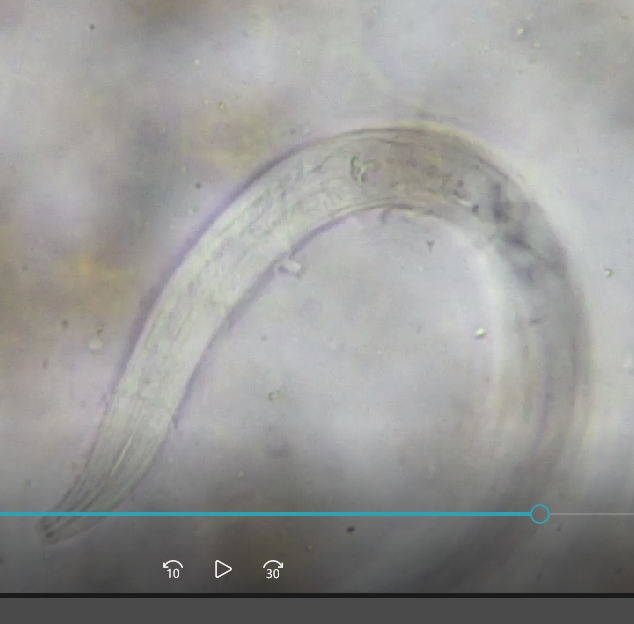 Next was the Main Assessment
(Video at beginning of post)
I saw lots of Flagellates here. More Fungi than expected and less actinobacteria than expected.
Then was the bacterial assessment
(Video at beginning of post)
My dilution ratio was higher than it should had been for this sample. I used a dilution factor of 1000 (Main assessment was a dilution factor of 5), probably should had used a dilution factor of 500. My slide might need to be replaced as the scratches can be easily seen. This is a headache as they come with indents and scratches.
So I observed the readings here from the Mango Kush soil sample and inputted what I observed into an application called SMApp, Soil Microscopy application.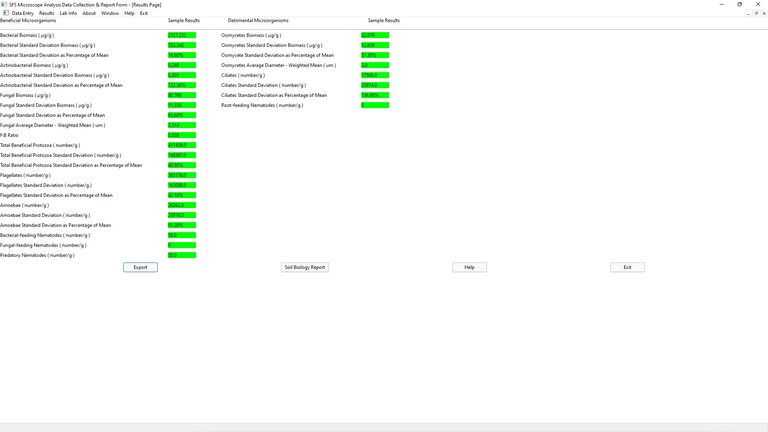 As far as I can tell there are no bad/pathogenetic first off. The Fungal:Bacterial ratio is still way off but still increasing fungal numbers. We hope to add mulch and mushroom grain in the soil too to help remedy the fungal numbers and duh cover the soil to prevent evaporation and compaction etc. We have a crap load of beneficial protozoas!
---
▶️ 3Speak