---
A few days ago, I attended a seminar called The GhGenome(Ghana Genome). Before I got there, I thought it was going to be a pretty boring seminar. But I was surprised when the event started. The guest speaker was Prof Ofori Acquah and he did his best to try to keep things basic because there were kids from High school in attendance with us as well.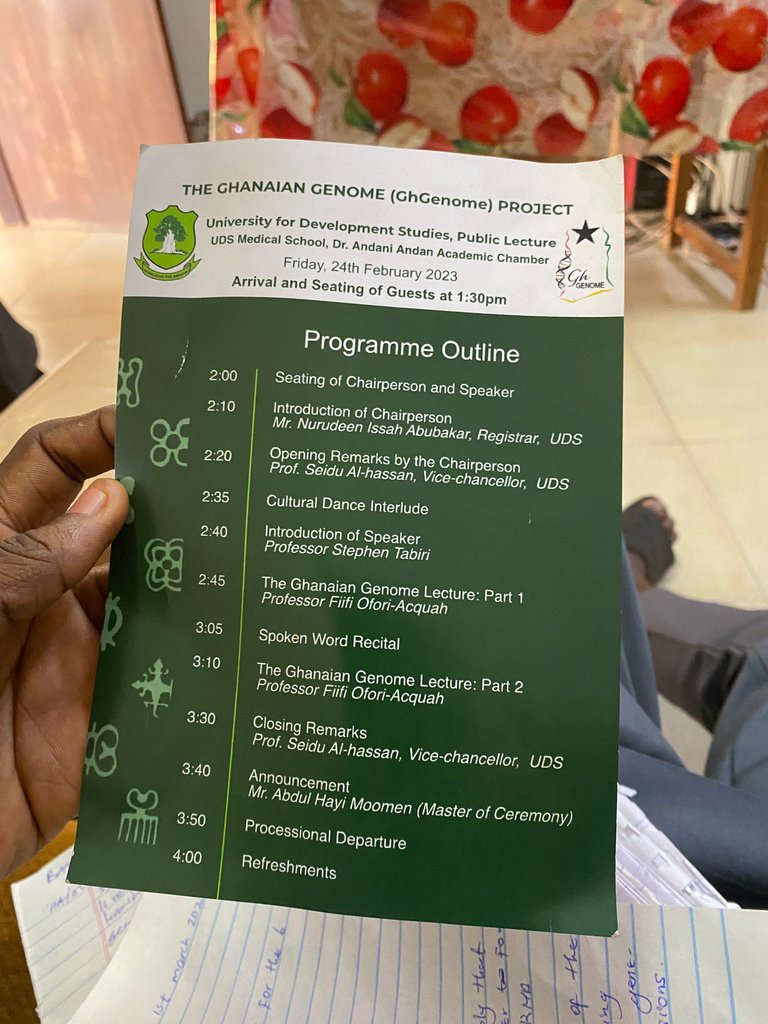 The GhGenome is a research project aimed at identifying genetic disorders unique among Ghanaians. Until when I attended the seminar, I didn't know we had sickle cell types identified and named by Ghanaian metrics because of the the fact that they've only been detected in Ghana so far.
The GhGenome mainly focuses on sickle cell screening, education and awareness creation because of the rising number of sickle persons in Ghana. The reason being that there's a lack of education on what sickle cell is, how genetics increases children's chances of being sickle sickle positive, and the need for couples to test their sickle status before they even consider getting hitched. People around here heavily rely on superstitious believes about sorcery to blame for why children have genetic conditions like down syndrome, instead of looking at their own genetics for underlying mutations.
Of course, GhGenome's mission is not just all talk. They arranged to provide free sickle cell and prostrate cancer screening a day after this seminar was held.
GhGenome is also training the first batch of genetic counsellors in Africa, and will deploy them out to serve African's l, especially couples advise on their genetics and direct them for genetic testing at the appropriate facilities.
This video is Prof Ofori Acquah's presentation on the state of genetic disorders in Ghana, and the mission of GhGenome to screen and decode, educate and spread the word about the need especially for couples to go for genetic counselling.
---
I'm sorry about the not-so-clear video. I shot it on my friend's phone because mine died just before the event started.
---
▶️ 3Speak